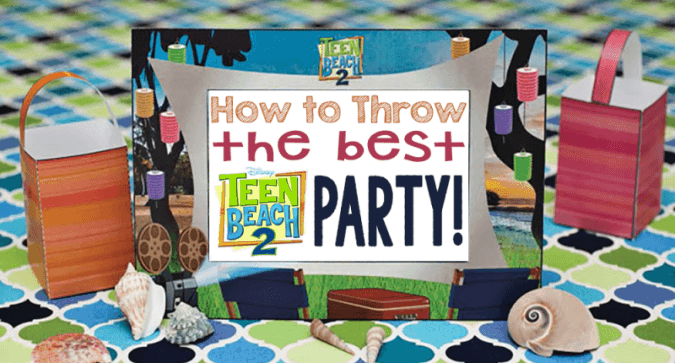 Alright you kahunas and honeys, I have an AWESOME roundup (that includes printable instructions) for a PERFECT Teen Beach 2 Party! Everything you need is right here! You could totally throw a viewing party for the NEW Teen Beach 2, on Disney Channel Friday June 26th at 8pm!
Food/Drink
You can click on each image to print the recipes OR CLICK HERE to download them all!
Rockin' Raspberry Smoothie
Orange-Pineapple Yogurt Dip
Billy's Flip-Flop Caprese Sandwiches
Big Momma's Fresh Fruit Trees
Hang Ten Hummus
Blue(berry) Hawaii Bread
Decor & Games
All of these come with printables! Click the titles or pics to print individually or CLICK HERE to print them all!
Teen Beach 2 Box Puzzle
Origami Beach Ball
Origami Bracelet
Origami Flowers & Lei
Paper Lanterns
Photo Props
Teen Beach 2 Photo Frame
"Save the Beach" Bracelets
Don't forget – Teen Beach 2 premieres on The Disney Channel Friday June 26th at 8pm!
The original Teen Beach Movie is currently on Netflix!