My family and I just had the most magical time at Walt Disney World. None of us had ever been, so it was fun to experience it all together. If you are looking for flight and other travel deals I would check out the app Hopper which will tell you when the best flight deals are. I use the app whenever I travel.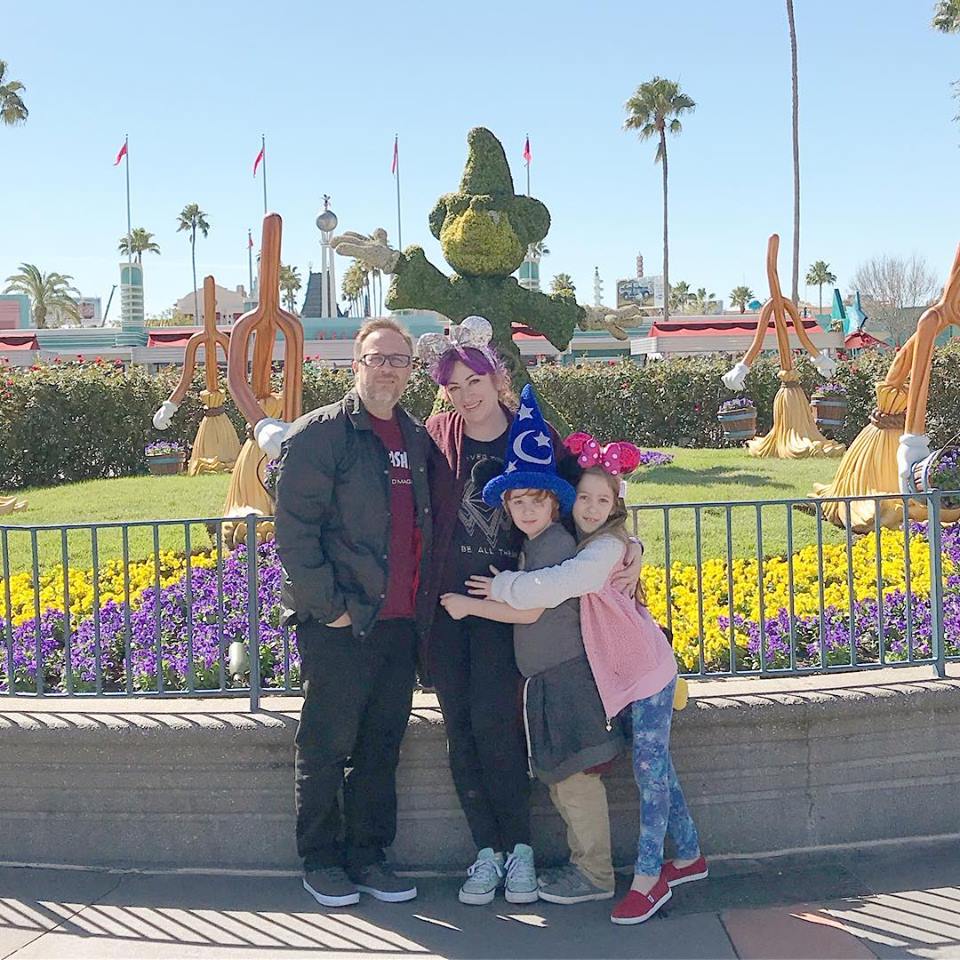 While we had an amazing time, there are some things I learned and some I might do differently next time I go to Walt Disney World (which will hopefully be soon!) Read on…

Stay at a Disney Resort For Perks
While searching for a hotel to stay at I quickly realized there are some pretty great amenities at Walt Disney World Resorts. We stayed at Disney's Pop Century Resort, one of the more budget-friendly resorts in the area. When staying at a Disney Resort in Florida you will not only get convenience of location, but also free MagicBands for your family (more on that below), free shuttle service to and from Orlando International Airport via Disney's Magical Express, and free shuttle service to all of the Disney parks. This is a lifesaver when you are traveling – no need to get a car rental or deal with parking.
Kid's Meals Are Hearty
I discovered that nobody really cares if you are an adult buying kids meals. I also found that when you are on a budget they are great as adult meals. At Disney's Pop Century Resort I was able to get a Kid's Breakfast Platter – scrambled eggs, bacon, ham, a small drink, and yogurt or fruit for just over $6. An adult meal was around $12, nearly twice the price. The adult meal was a bit bigger but the kids meals were enough to satisfy.

Magicbands are Convenient for Everything
I have a love/hate relationship with the MagicBands. They are incredibly convenient – you have your park access, Disney Resort room access, and you can use it to make purchases almost anywhere that is Disney (with the exception of Disney Springs shops). The purchase feature is something you can turn off for certain family members or completely, but I kept it for myself and my husband to keep it all simple. The problem with this is that it ended up being difficult to budget accurately, but that was my mistake. I was more than happy to not have to fumble for my wallet when buying things.

Go on popular rides during the shows or parades – Or use the FastPass Feature
Popular rides at Magic Kingdom can make for long lines. One of my favorite rides is Peter Pan's Flight so I knew I need to take the kids. All day the line was at least 2 hours long, but once the first show at the castle started (around 7:15), the lines dropped down to 20 minutes. We went on it and It's A Small World (directly across from Peter Pan's Flight) and caught the big firework show later. The FastPass Feature allows you to schedule your rides. You can do this on the Disneyworld App and it will load it right onto your MagicBand. You can also schedule your rides through your Walt Disney World account online after you purchase your tickets.

Fireworks are just as magical when viewed from behind Cinderella's Castle
Although the show itself is amazing in front of the castle, the fireworks going off are visible behind the castle as well. Mortars are blasted over the water so it feels like you are right in the show. There aren't many people there so your children can dance and have a wonderful time without stepping on any other parkgoers. Look for the Carousel and hang out right there to watch the magic without a big crowd.

Wear running shoes
I made the mistake of bringing flip-flops and Converse. You will be walking around everywhere, so make sure your feet are 100% comfortable and supported. Next time I will bring my running shoes.
Dole Whip is at Aloha Isle (next to the Tiki Room, across from Aladdin)
This is the ONLY place you will find Dole Whip in Magic Kingdom! Try the float – it's amazing on a hot summer day!

Get souveniers from Amazon – or Make Your Own Minnie Ears
Souveniers at Disney Parks can be pricey! If you are wanting to get some fun things like Minnie Ears, t-shirts, etc try Amazon. Or you can make some really fun Minnie Ears like my Coco-Inspired Ears.
2 Days is not enough
I found myself tired but not wanting to leave the parks when it came time to go home. Try to go for as long as possible and make sure you get Park-Hopper passes so you aren't stuck at one resort all day. I can't wait to head back!
*I did receive two media passes for WDW but everything else was out of pocket. All opinions are my own.