During the Spider-Man: Homecoming press junket, I was part of a group of bloggers invited to participate in a DIY costume challenge. We visited a Goodwill store in Chelsea where we were given a budget of $25 and 15 minutes to shop. We were then tasked with using our purchases, along with other items from around the house, to create a Spider-Man-inspired costume.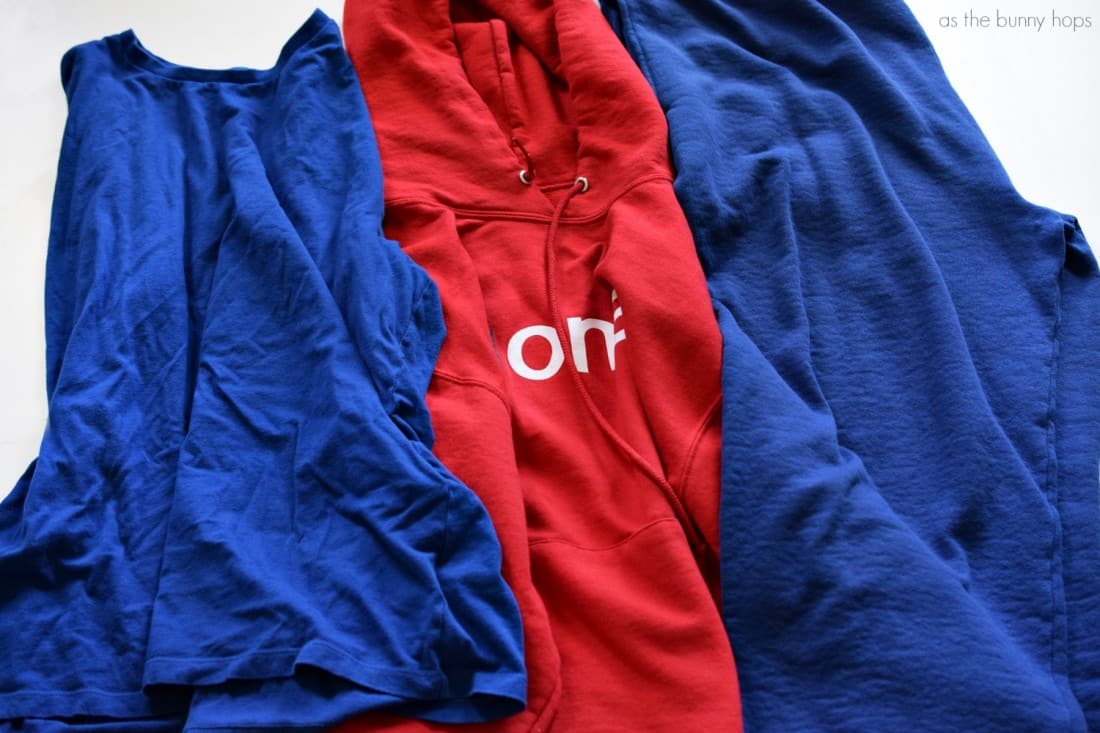 I had a list of items in my head that I hoped to find, and unfortunately, the gloves, goggles and umbrella I had wanted weren't available. My trip to Goodwill did net me three items: a red hoodie, a blue short sleeved t-shirt and a pair of blue sweatpants. All in all not a bad collection of goods for my project.
My picks did create a few challenges. I had a short sleeved t-shirt and really needed long sleeves. My hoodie also had a large logo on the front that wasn't something that could easily be covered up.
My inspiration was Peter Parker's DIY Spider-Man costume from the film, and I wanted to get as close to that as I possibly could. I'm a pretty hardcore DIY blogger, so my craft room is stuffed. To really stick to the theme of the challenge, though, I wanted to limit myself to pretty basic supplies that anyone was likely to have around their own house (or ones they could easily and inexpensively get) and I wanted to keep the the DIY aspects limited to things that could be handled by a novice. (So absolutely no sewing.)
To that end, in addition to my Goodwill purchases, I used:
Scissors
Seam Ripper
Hem Tape
Hot Glue
Clothes Iron
Black Spray Paint
Black Marker
Black 3D paint
Dead AA Batteries
I'm willing to own that the average person might not have a seam ripper, hem tape and 3D paint sitting around, so I will give alternatives.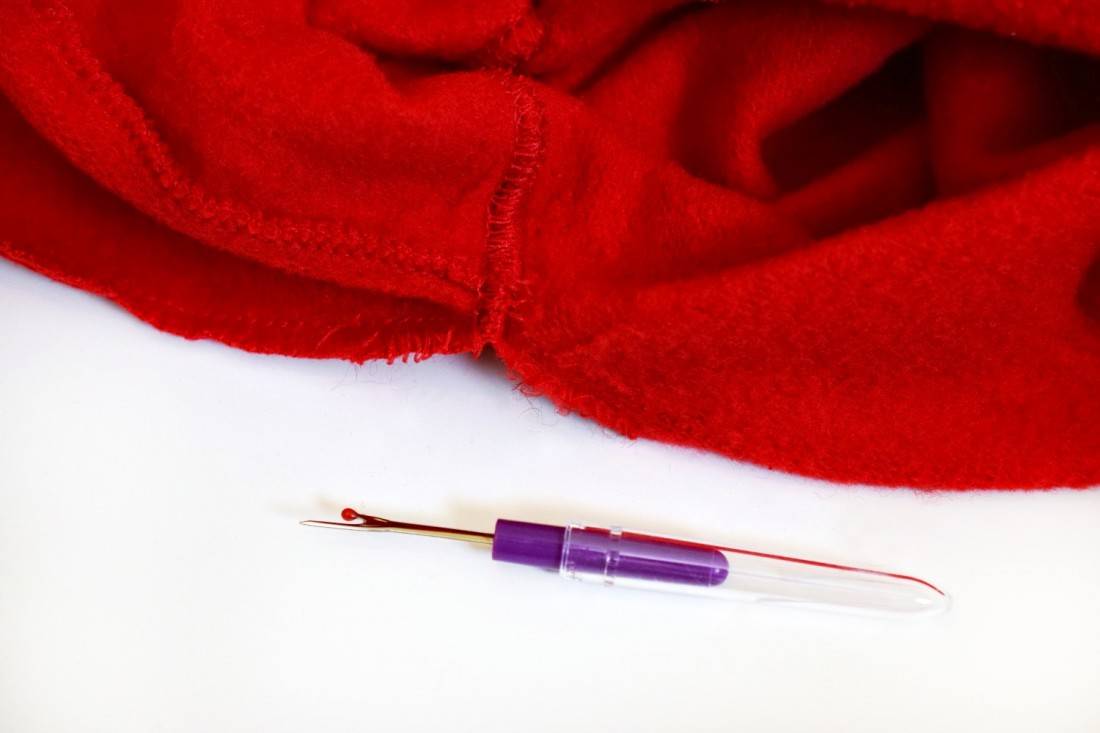 The first step was using my seam ripper to remove the sleeves from the hoodie and the cuffs from the sleeves. If you don't have a seam ripper, using scissors for this task would work. The only difference is your cuts probably won't be quite as neat as ripping out the seams. (But that's something that would likely be unnoticed by anyone who isn't a type-A crafter like me.)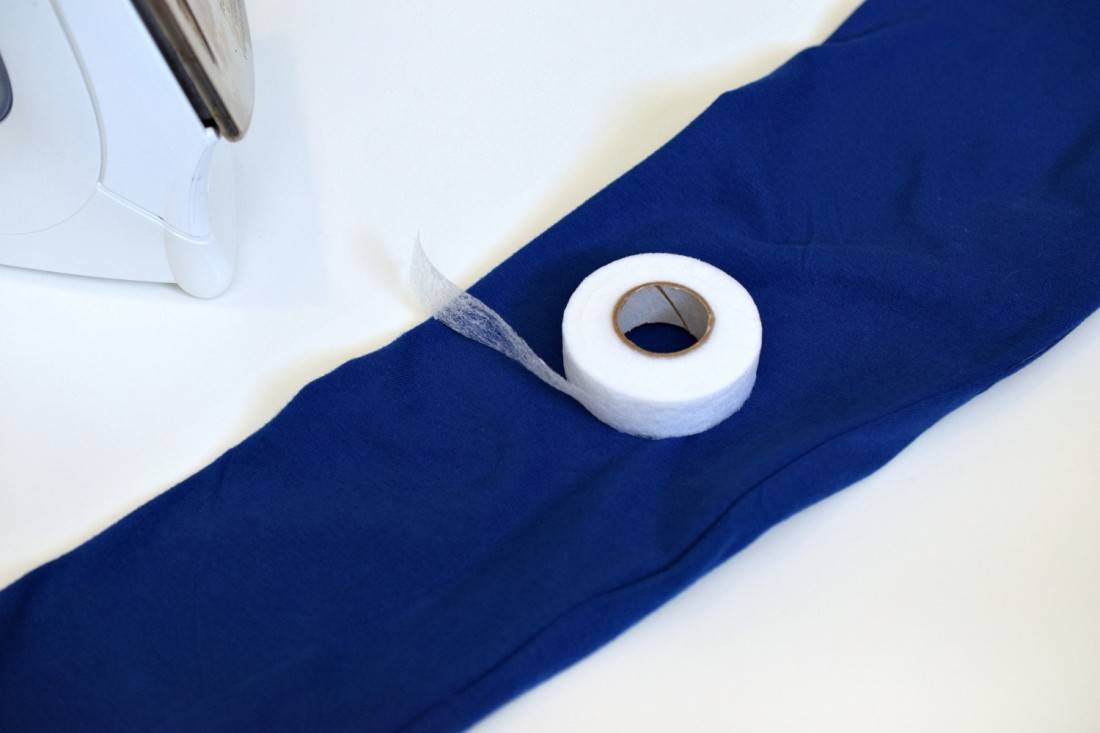 I used the hoodie sleeves as a pattern to create long blue sleeves with the t-shirt I had purchased. Here's where you could save time and steps by just buying a long sleeve t-shirt. That said, making your own sleeves isn't hard! I used hem tape and my clothes iron to create the sleeves. No hem tape? Just create the seam using high heat hot glue. Hot glue works surprisingly well at connecting fabric. I also used hot glue to attach the new long blue sleeves to the arm holes in the hoodie.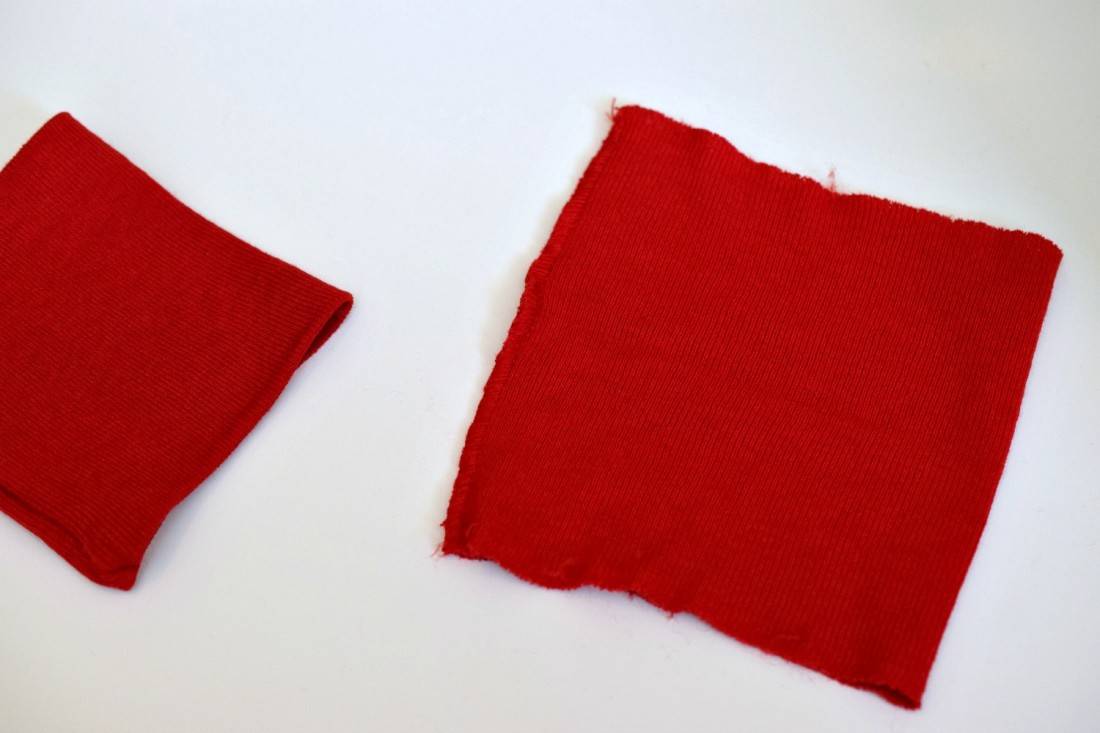 I unfolded the cuffs from the hoodie sleeves and used my clothes iron to fold back each edge to create wrist cuffs. I used glue to hold the edges in place.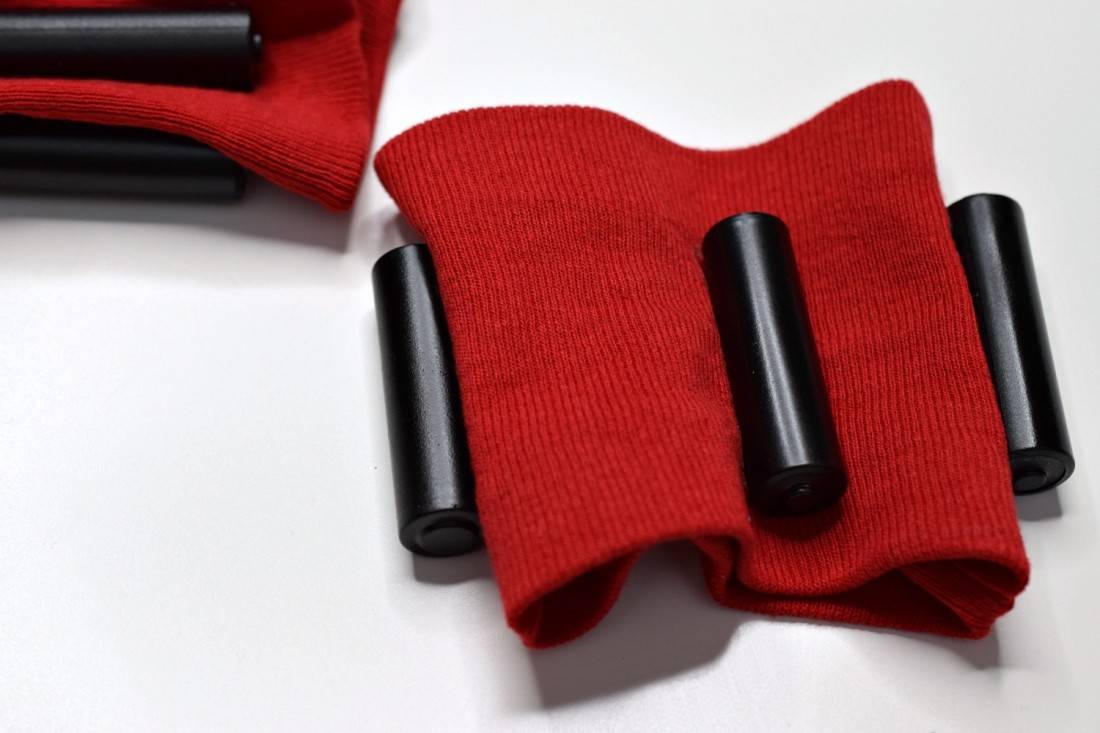 I took some dead AA batteries that were sitting in a drawer, waiting to be recycled, and spray painted them black to serve as web shooters. I used hot glue to attach them to the cuffs.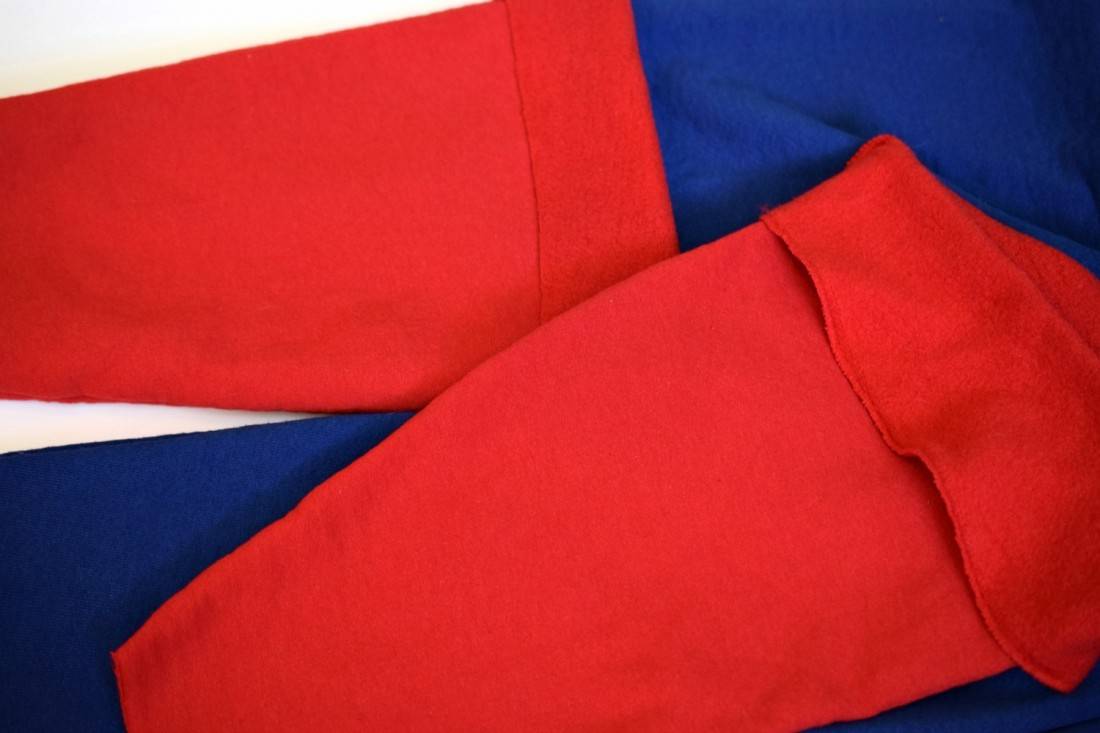 I used the sleeves from the hoodie to serve as boot tops. The sleeves were angled at the top, so I cut the tops off to create a straight line. I then folded down the tops and used hot glue to create the cuffs.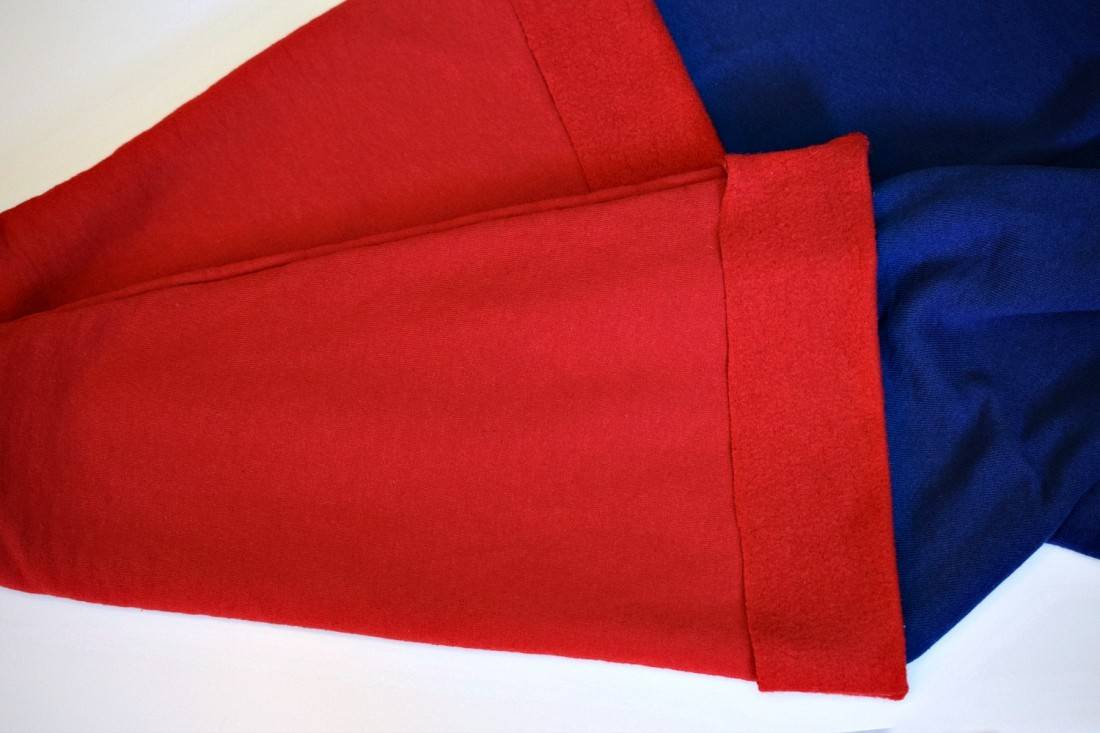 I used more hot glue to attach the boot tops to the legs of the sweat pants to keep everything in place.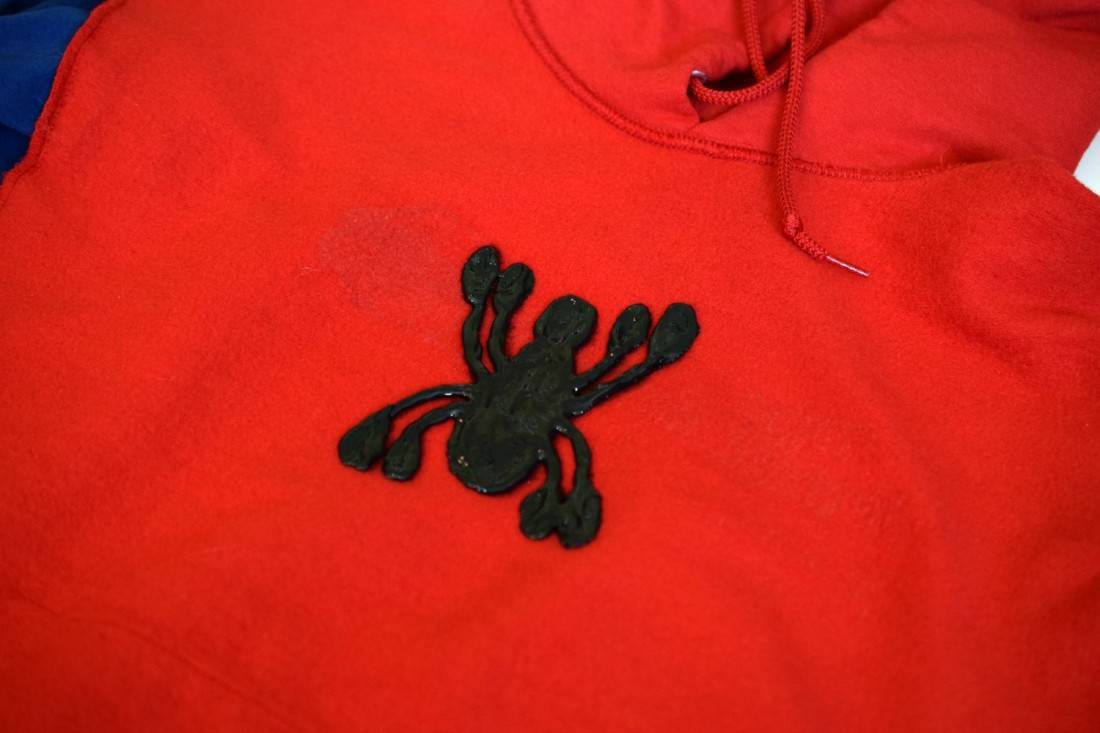 To solve the problem of the logo on the hoodie, I just turned it inside out. All that was left to finish the costume was a quick spider logo. I started by drawing on a spider with a black permanent marker. On the fluffy side of sweatshirt material, this takes a little extra effort. The marker tip will pick up fluff as you draw. (Just clean it off every so often.) I could have called it quits at that point, but I opted to add a layer of black 3D paint. (A step you can skip if you don't have any on hand.)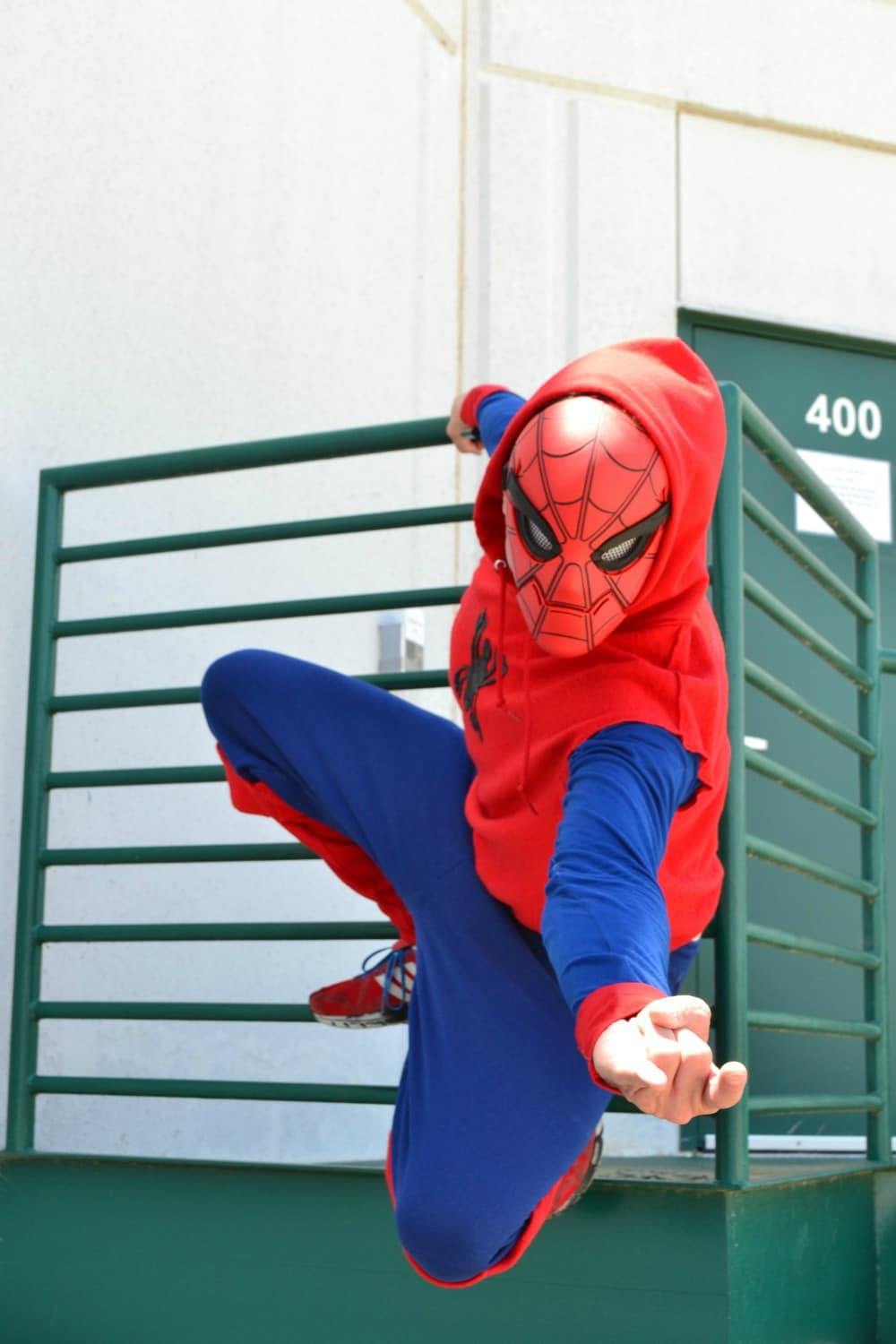 To finish off the look, I added the Spider Sight Mask we were gifted during the press junket. After that, it was time to take Spidey (my bestie who volunteered to model) around town for some fun photos.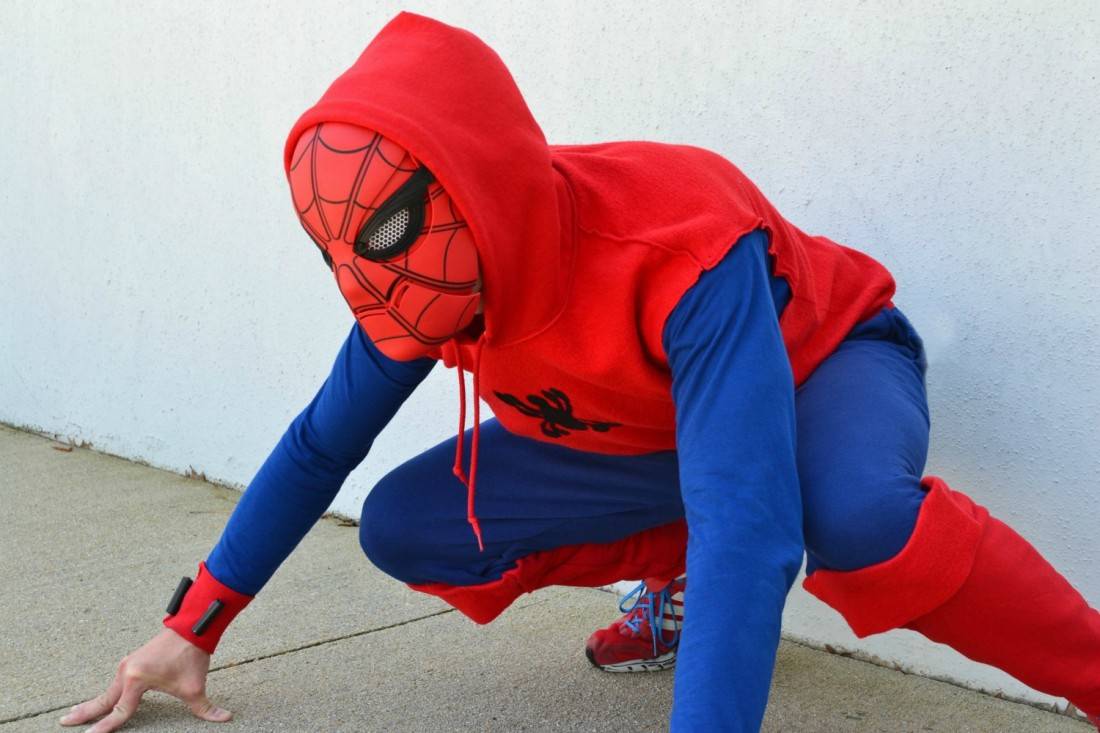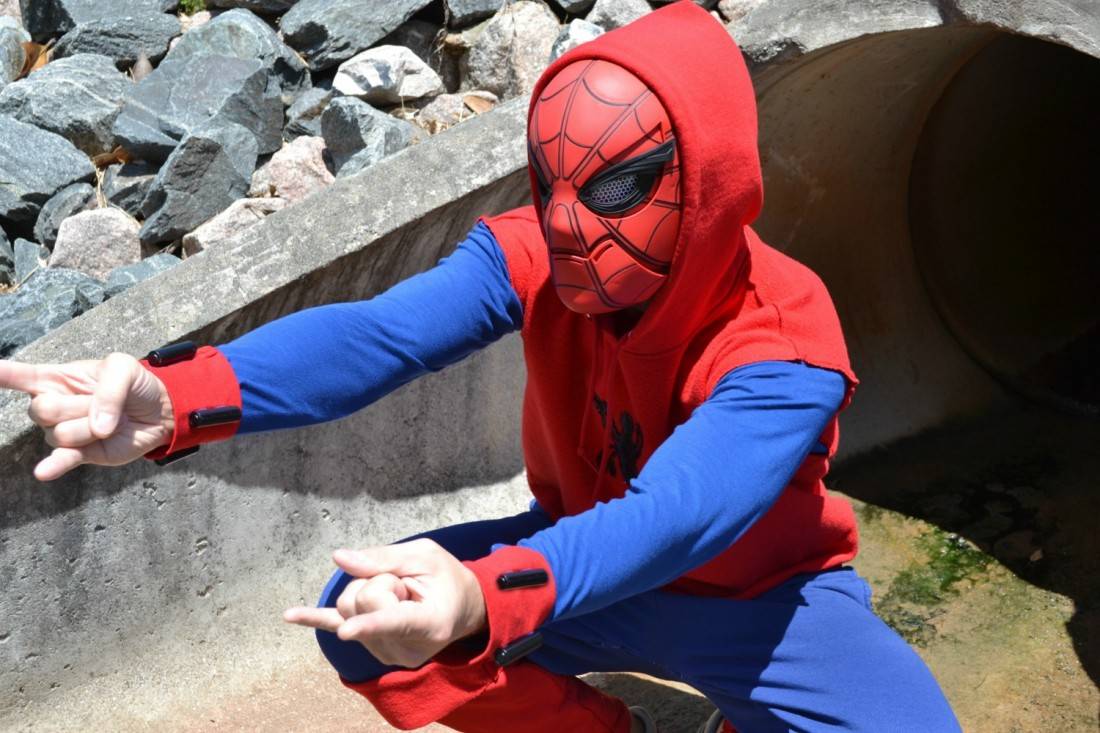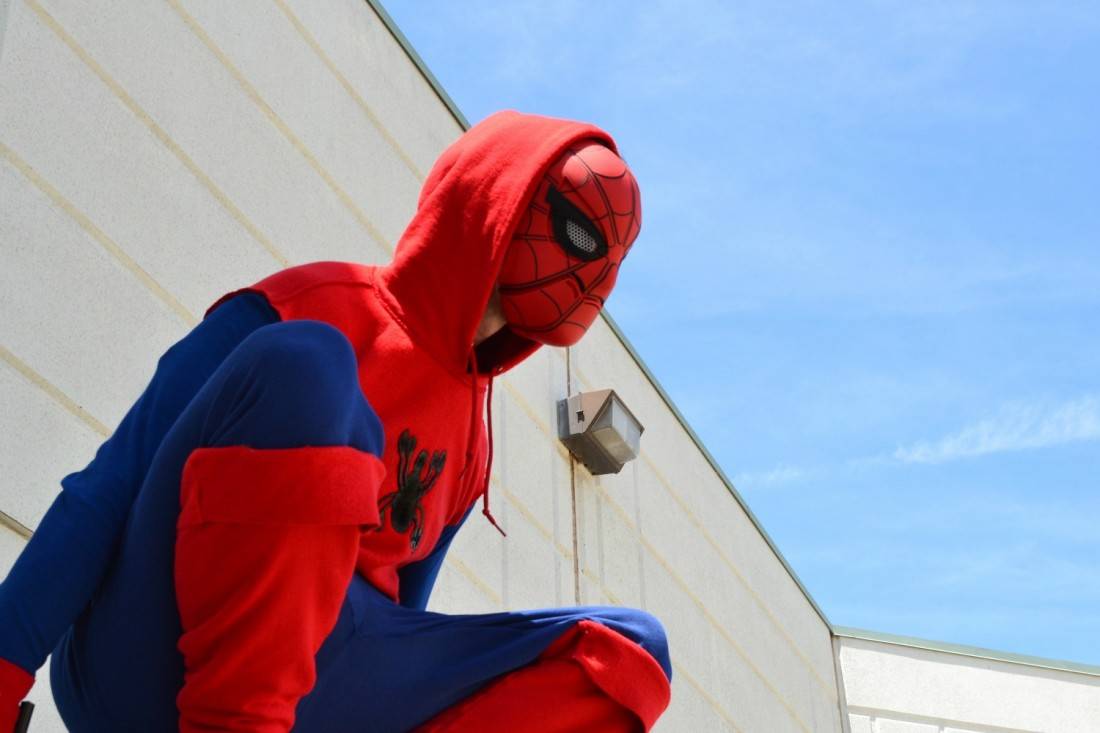 Check out the #SpideyBloggers hashtag to see what my fellow bloggers created!