Are you ready for football season?
I know here in my home football is a big deal. Sundays are spent glued to the screen, cheering on our favorite teams. So why not make something fun for watching the game?
Nutter Butter Football Cookies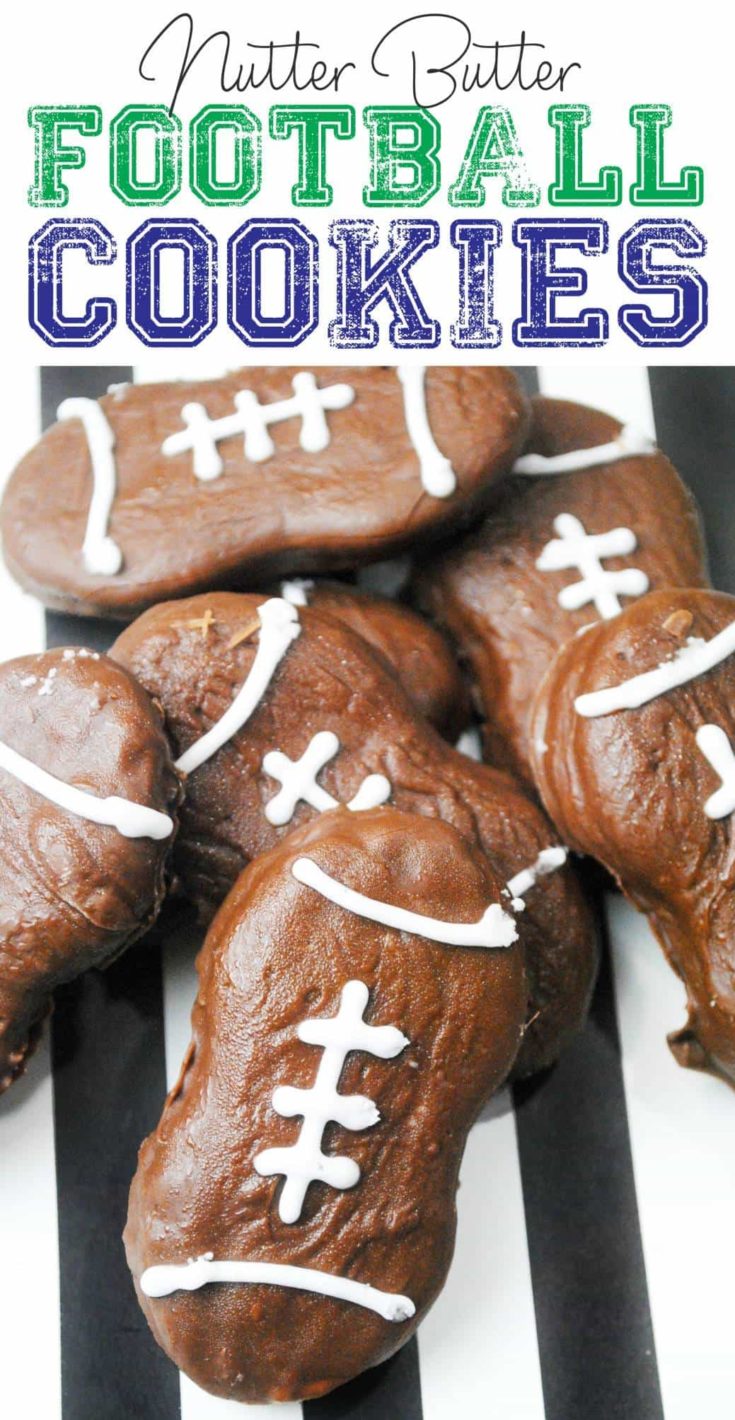 Ingredients
Footballs
1 package Nutter Butter cookies
12 oz chocolate candy melts
Wax paper
Royal icing ingredients
2 egg whites
1 C powder sugar
½ tsp cream of tartar
Instructions
Footballs:
Line a cookie sheet with wax paper.
Tape down the sides and ends of the wax paper to the cookie sheet.
Using a double boiler melt the chocolate melts, stir often until all of the chocolate is melted.
With a fork dip each cookie into the melted chocolate.
If necessary use a spoon to spread the chocolate over the entire cookie both front and back.
Place the dipped chocolate cookies on the lined cookie sheet.
Allow them to dry completely about 20+ minutes.
Royal Icing:
Combine all ingredients in a mixing bowl mixing on medium speed for 4 minutes.
If icing isn't stiff enough, you'll want to add 1/4 cup powder sugar until stiff.
Spoon the icing into piping bags using a #2 tip OR a plastic baggie with a corner snipped (make the hole small!).
Add the stitching on the footballs:
Following the examples in the picture above use the icing to make lines on each end of the cookies.
Draw the lines in a curved shape not just a straight line.
In the center of the cookie make a draw a short line and then cross this line with three small lines.
Allow to dry completely.