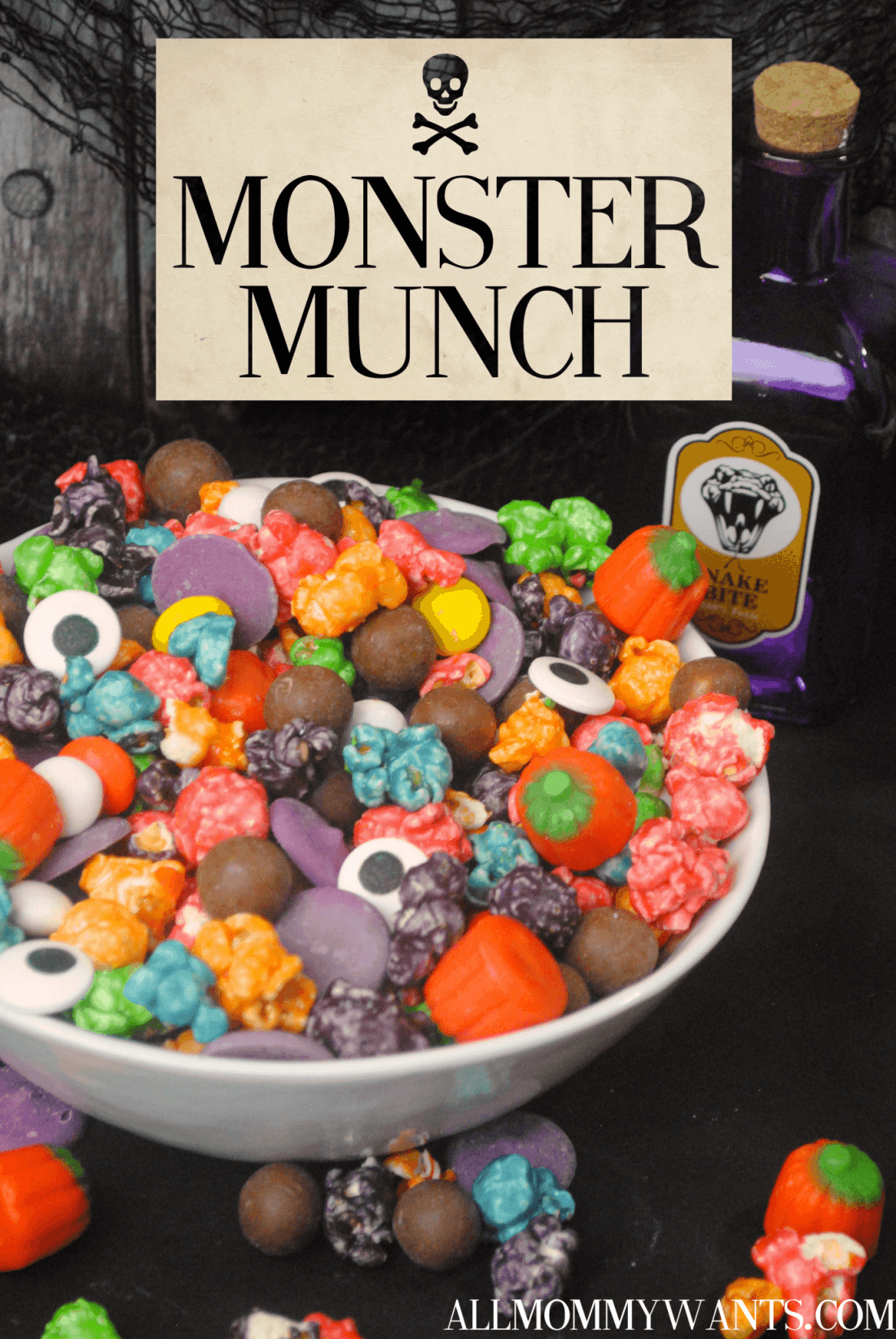 I am always looking for some fun Halloween foods to server over the day. I LOVE this Monster Munch so much that I often use it for goodies bags – put some in a cellophane or Ziploc bag and the kids LOVE it! Try it at your next Halloween party or give it to the kids as a special spooky treat!
Monster Munch Halloween Party Snack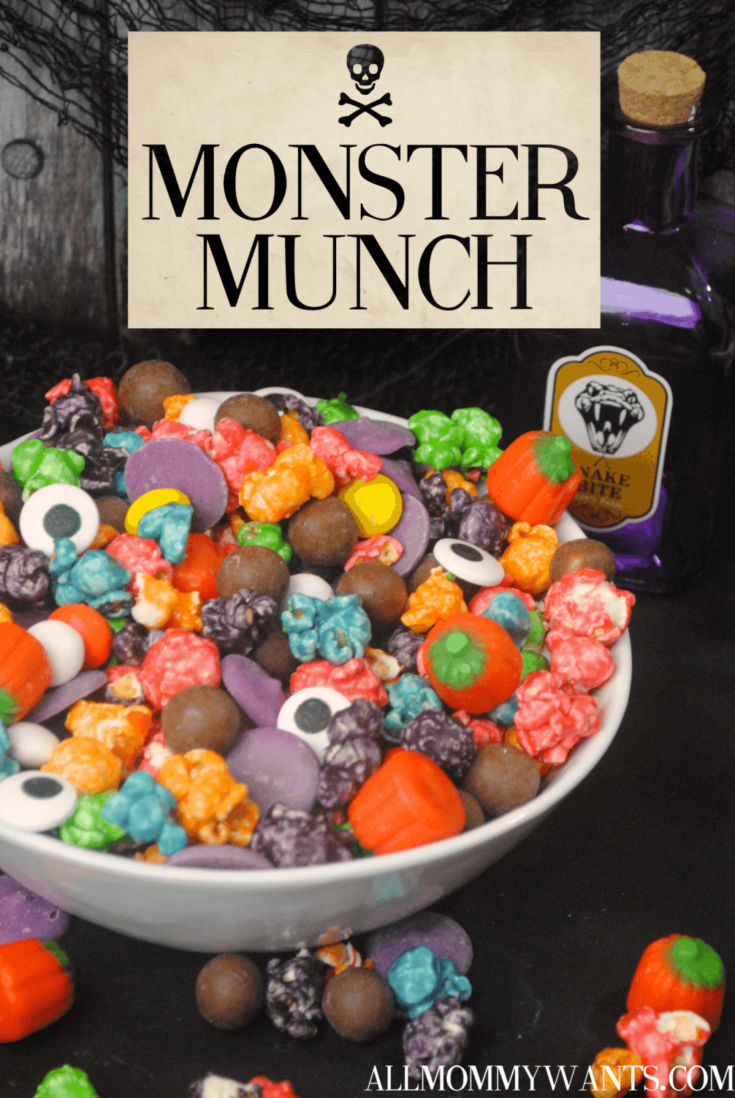 Ingredients
1 C sugar
1/3 C unsalted butter, room temp
1/2 C Karo syrup
1/2 t baking soda
12 C popped popcorn without butter or salt
Packages of unsweetened Kool-Aid, (1 package per flavor) Grape, Red, Orange, Green Apple, and Ice Blue Raspberry Lemonade
1 package of spooky eyes
1 bag of Whoppers
1 bag of Mellowcream pumpkin candy
1 bag of Wilton candy wafers
Orange and white M&M's
Instructions
Preheat your oven to 200 degrees.
Put popped popcorn in a large roasting pan. ( 1 pan per Kool-Aid flavor).
Now we add butter, Karo syrup, and sugar in a large pot cooking on medium heat until bubbly.
Continue to cook it for another five minutes.
Take the pot off of the stove and carefully add the baking soda as well as the package of Kool-Aid.
The baking soda, when added to the other ingredients with the Kool-Aid will make the ingredients foam.
Pour the hot mixture onto the popcorn and using a large spoon coated with cooking spray stirring until all of the popcorn is well coated.
Put the roasting pan filled with flavored coated popcorn in the oven baking at 200 degrees for 1 hour.
Be sure to stir the popcorn every 15 minutes. Let cool.
Add all of the ingredients in a large bowl. Mix well. Enjoy!