One of my favorite things to do is bake with my kids. My daughter in particular has inherited my cooking and baking bug, and we are having fun experimenting with new ideas! These Halloween Coconut Macaroons are so much fun to make and eat! I can see these as a perfect party food – or add one or 2 to a cellophane baggie for a fun favor or gift! The nice thing about them is that you can change up the colors of the sprinkles and chocolate to match any occasion!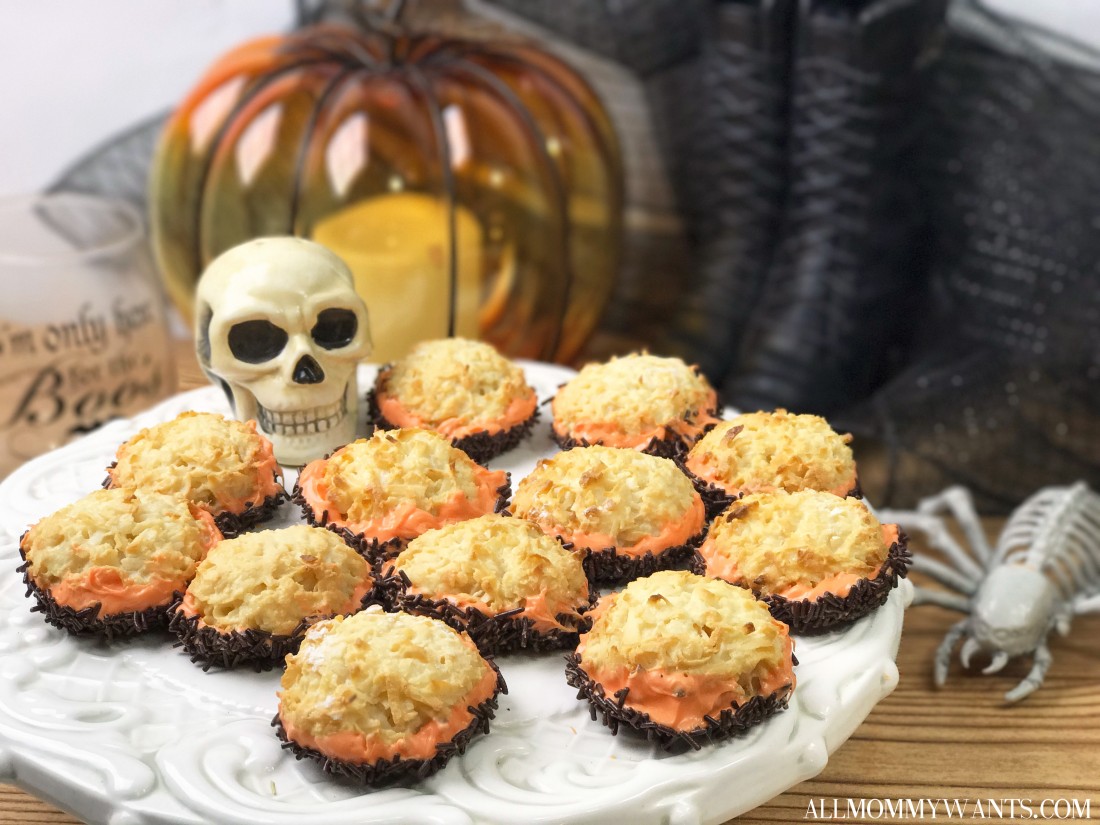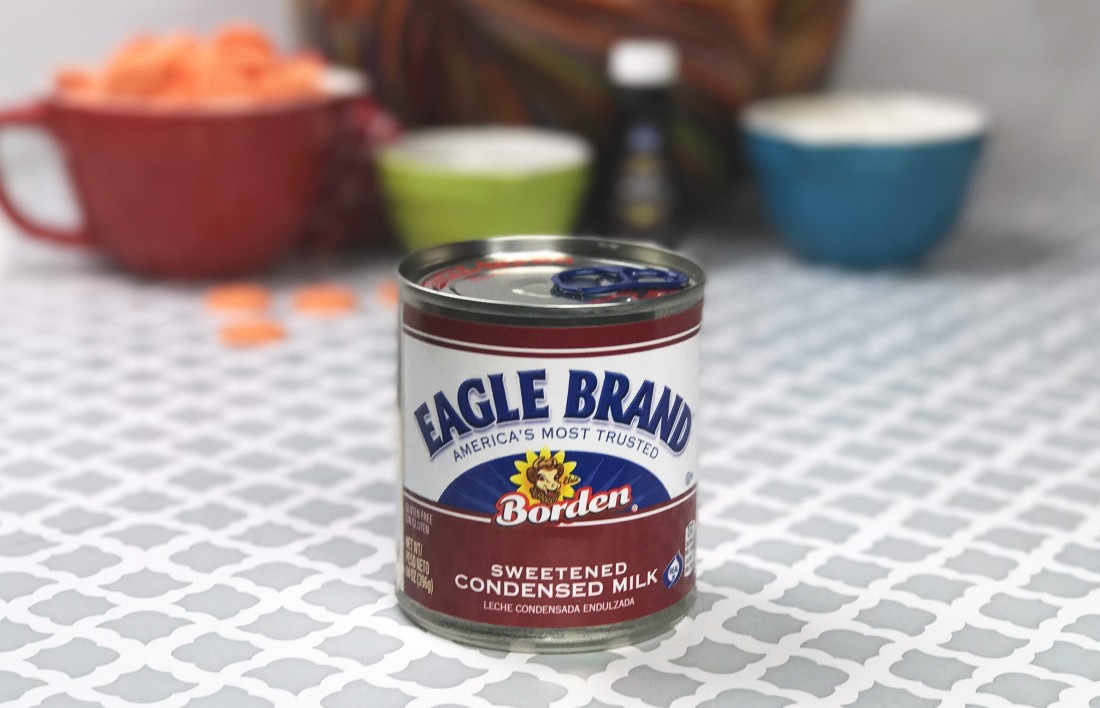 Coconut Macaroon Cookies With Chocolate & Sprinkles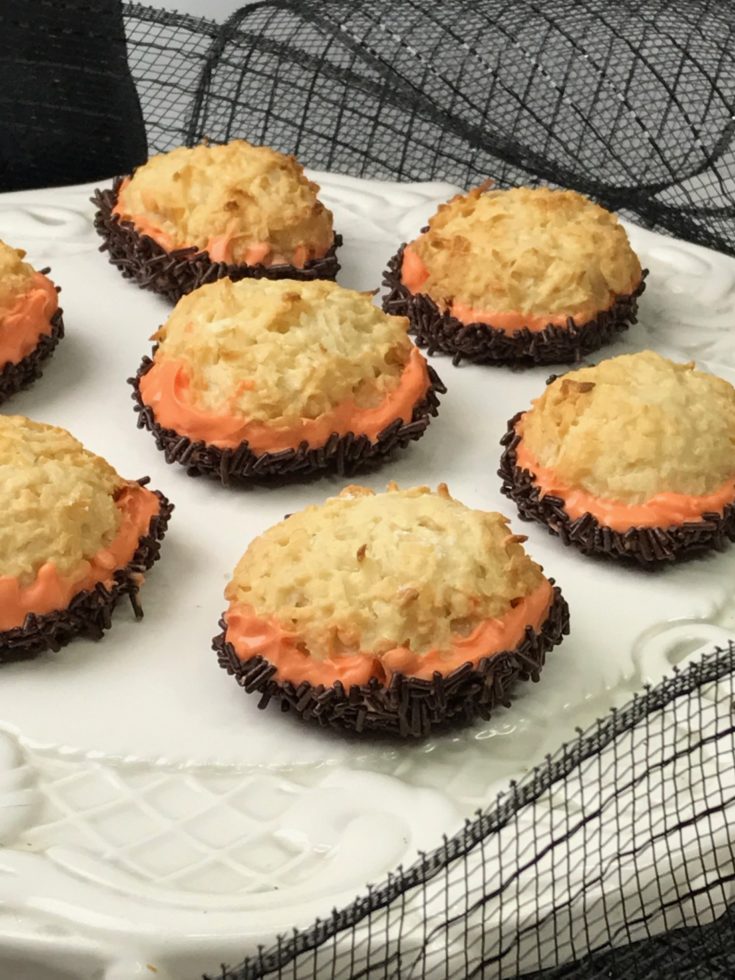 Additional Time
5 minutes
Ingredients
3/4 cup all purpose flour
6 cups shredded sweetened coconut
1 Tablespoon vanilla extract
1 (14 oz) can sweetened condensed milk - I LOVE using Eagle Brand condensed milk - seriously the BEST!
1 cup Wilton orange chocolate melts
Chocolate sprinkles
Instructions
Preheat oven to 350°. Line a cookie sheet with parchment paper and set aside.
In a large mixing bowl, add the flour and coconut. Stir until well mixed.
Add vanilla extract and stir again until well blended.
Add the sweetened condensed milk and with a rubber spatula, mix well to incorporate.
Drop 2 inch rounded, heaping spoonfuls onto the cookie sheet, spacing the cookies about 2 inches apart.
Spray the bottom of a drinking glass with non stick spray and use it to flatten the cookies ever so slightly.
Bake for 12-15 minutes or until golden in color and the coconut is lightly toasted.
Cool on the cookie sheet for 5 minutes before transferring to a wire rack to completely cool.
Line a cookie sheet with wax paper and set aside.
In a double boiler, melt the orange chocolate candies by stirring until completely melted.
Pour the melted chocolate into a shallow dish and dip the bottom of each cookie into the mixture.
Pour chcolate sprinkles into a shallow dish and dip each cookie in immediately after chocolate.
Cool completely before serving.
Enjoy!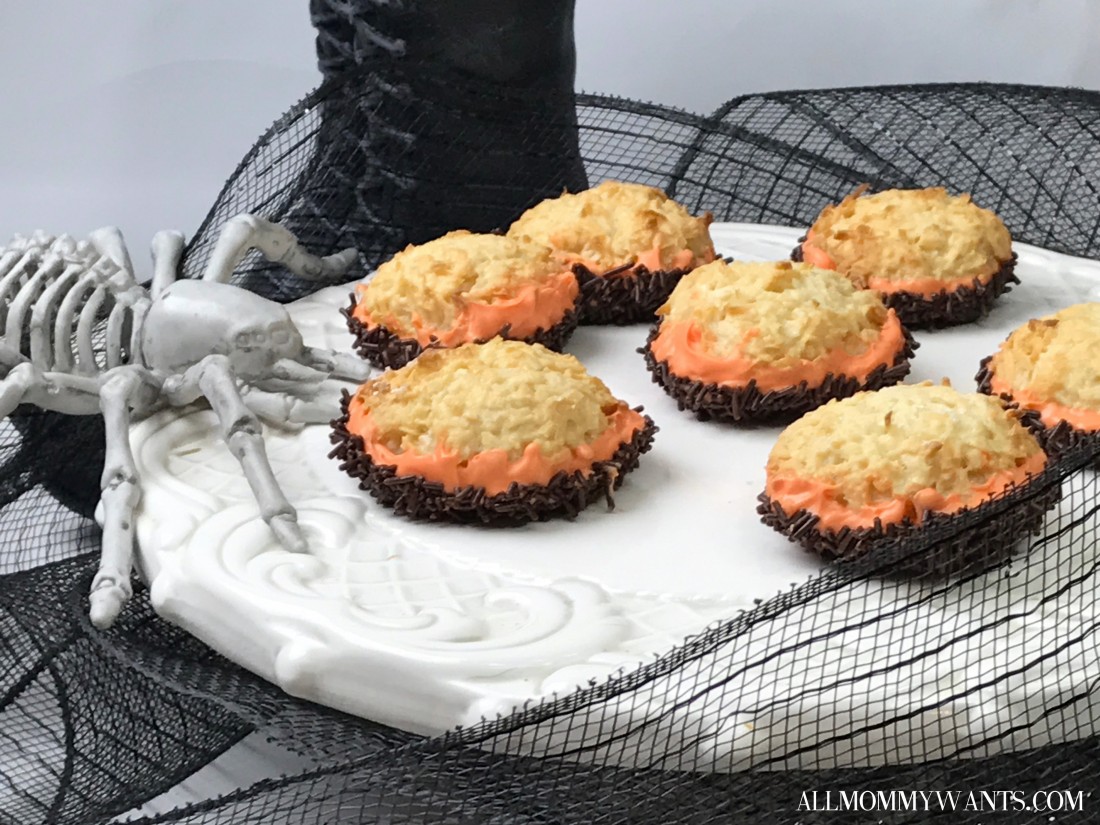 *thanks to Eagle Brand for sending me product