I am lucky that my daughter Riley is such a foodie. She always loves helping me in the kitchen and I think that's so important. I am always wanting to expand her palate, in fact she has always been willing to try new foods. She is such a great helper in the kitchen too! We recently partnered with Uncle Ben's and crafted the easiest Chicken Fried Rice recipe ever!
Riley helped me through every step too – she learned early on the importance of safety in the kitchen. Since this is a hot dish we used potholders and I made sure I was with her every step of the way.

Uncle Ben's is a very easy product to help incorporate your children into the cooking process because it's so easy to prepare. We love getting creative in the kitchen too – sometimes she has an idea I never thought of and it works! Uncle Ben's has a great program called Ben's Beginners that is perfect for families like mine with curious kids. Go check it out!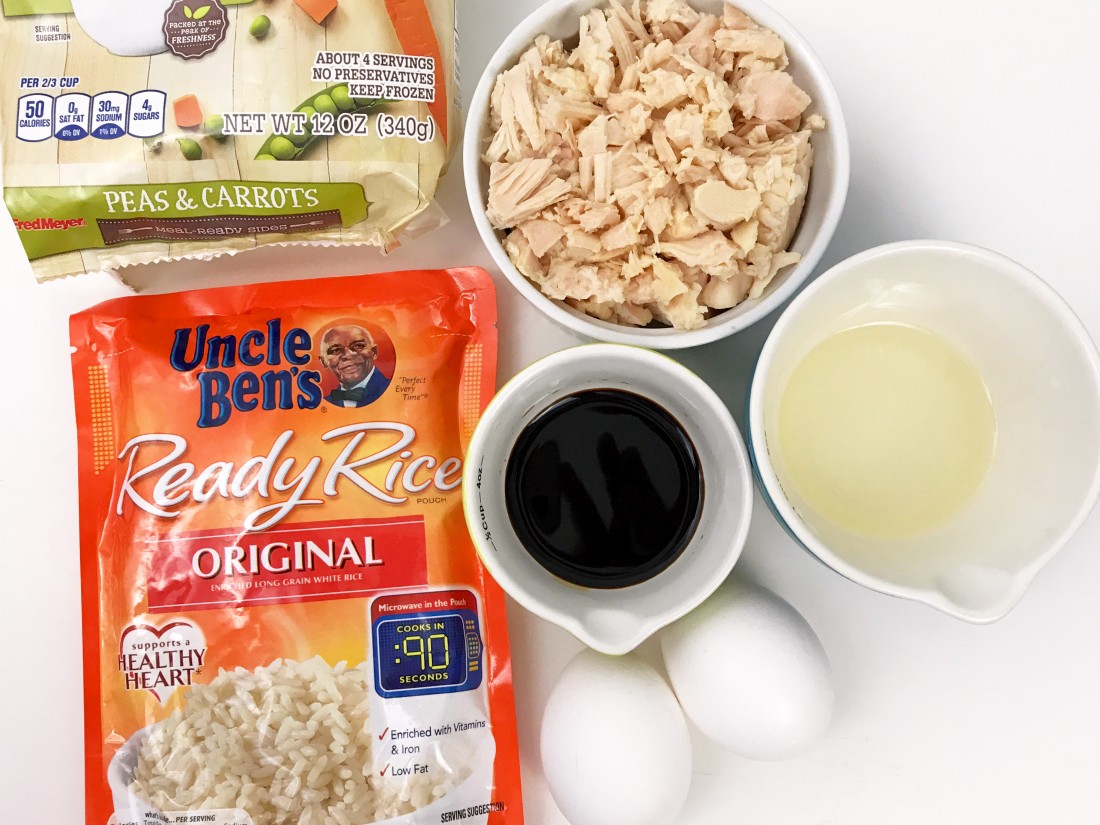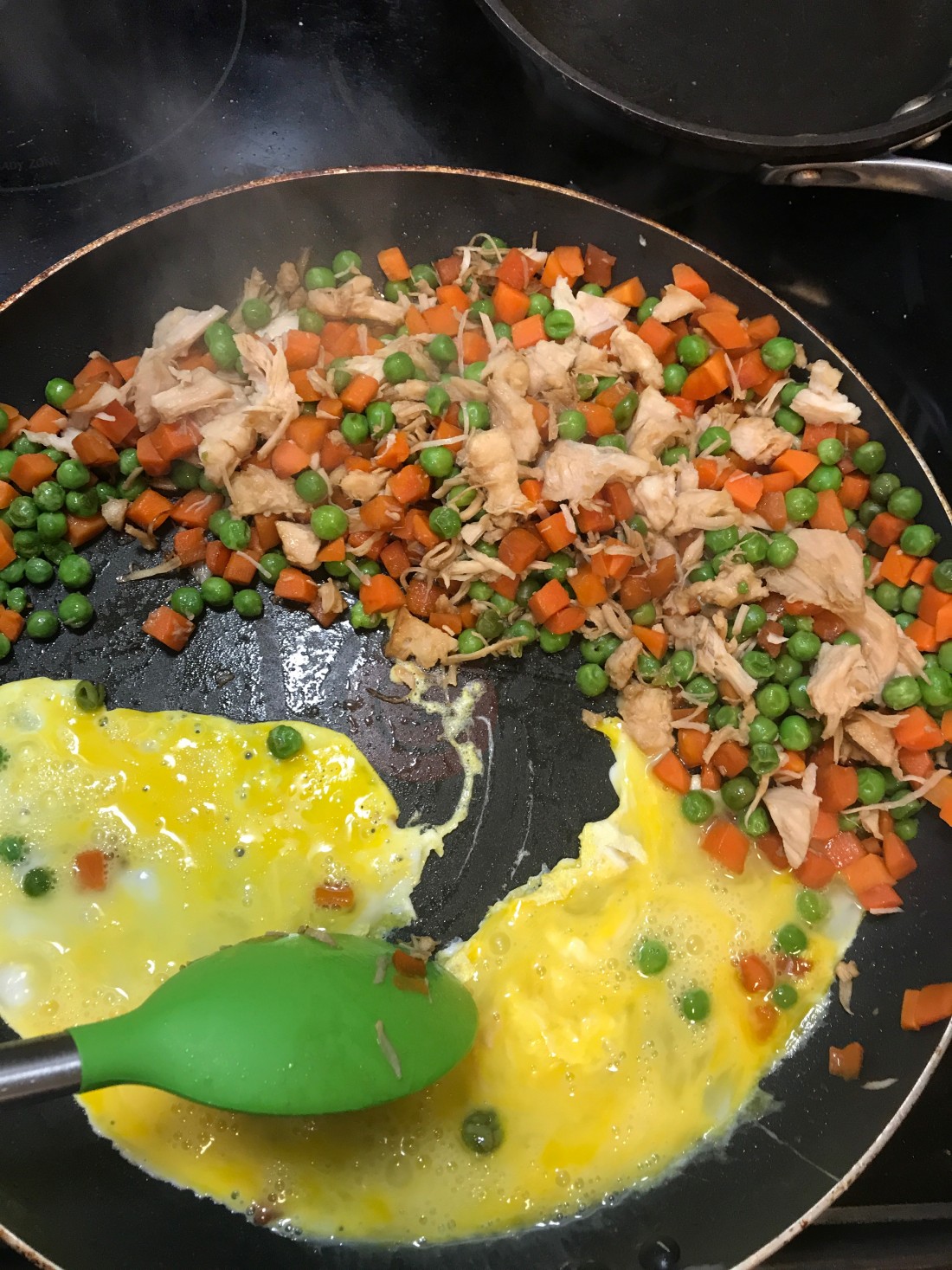 Yield: 4 servings
Crazy Easy Chicken Fried Rice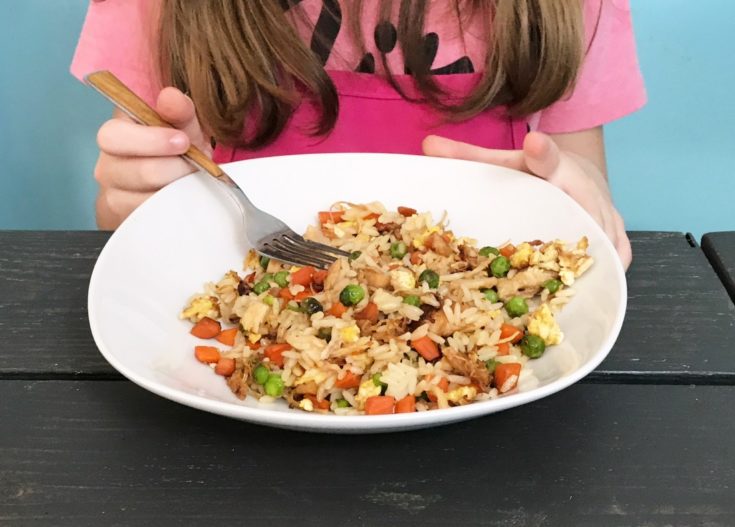 Prep Time 2 minutes

Cook Time 15 minutes

Total Time 17 minutes
Ingredients
1 package of Uncle Ben's Ready Rice (white)
2 eggs beaten
1 can of chicken (12.5oz) drained
2 tbs vegetable oil
1 tbs soy sauce
1 package (120z) peas & carrots, frozen
Instructions
Pour frozen peas & carrots into a pot of boiling water.
Cook for 2-3 minutes then drain.
Heat a large skillet or wok on medium and add oil.
When oil is hot add drained vegetables, chicken, and soy sauce and cook for 5 minutes, stirring constantly.
Push all to one side and pour beaten eggs into empty spot and scramble, then combine all ingredients.
Cook Uncle Ben's Ready Rice as directed (tear open top, microwave on high for 90 seconds), then combine with chicken, veggie, and egg mix in a separate bowl or skillet/wok if large enough.
Serve immediately!
Nutrition Information:
Yield:
4
Serving Size:
1
Amount Per Serving: Calories: 153Total Fat: 9gSaturated Fat: 1gTrans Fat: 0gUnsaturated Fat: 7gCholesterol: 93mgSodium: 262mgCarbohydrates: 12gFiber: 1gSugar: 1gProtein: 5g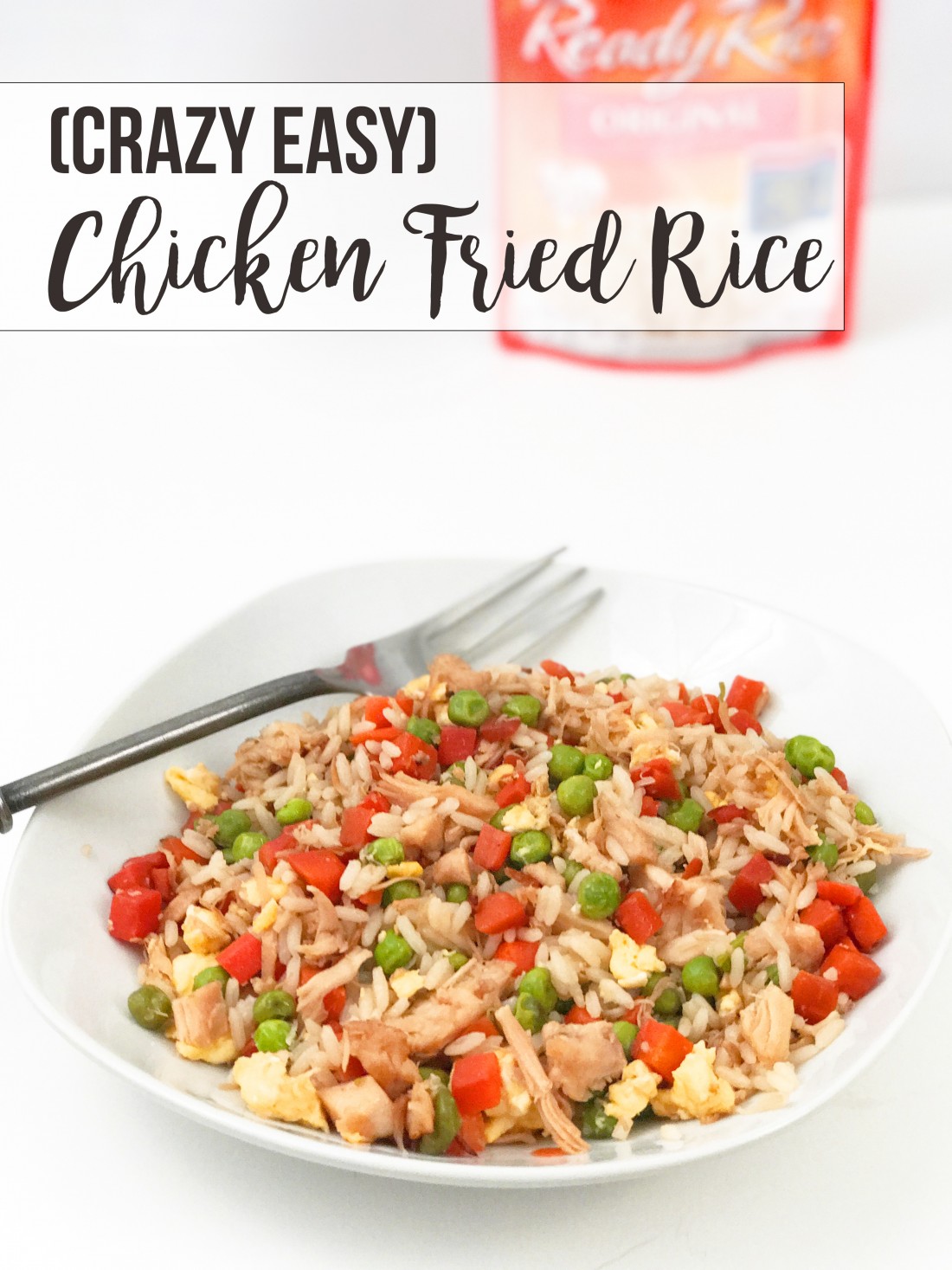 This dish is GREAT as a side or a main dish. Riley loved it – I think even more because she helped make it. You can find Uncle Ben's Ready Rice in you local grocery stores and be sure to let your kids help! Head over to Ben's Beginners for inspiration!
*This recipe has been sponsored by Uncle Ben's and Network Niche.