This is a sponsored blog post; while the views expressed here were genuinely mine, consideration was paid to me by Bays English Muffins to review this product.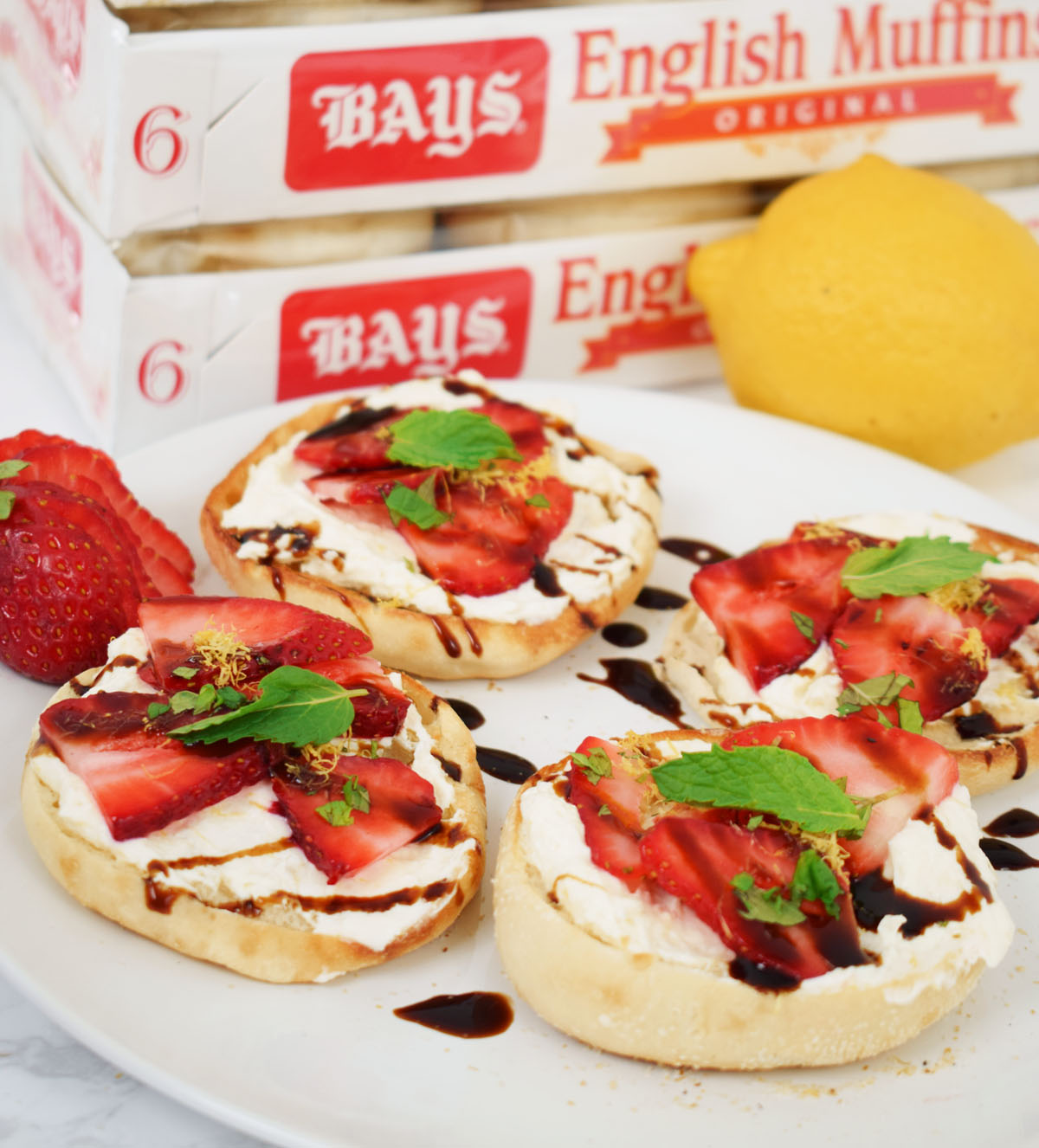 I love Sunday mornings. Nothing to do, nowhere to go, no alarms to wake me up at 6:30 in the morning. It's also the day we have fun with our food – because we actually have time to really sit down and enjoy what we are eating. I recently discovered Bays English Muffins and have been OBSESS
ED with them.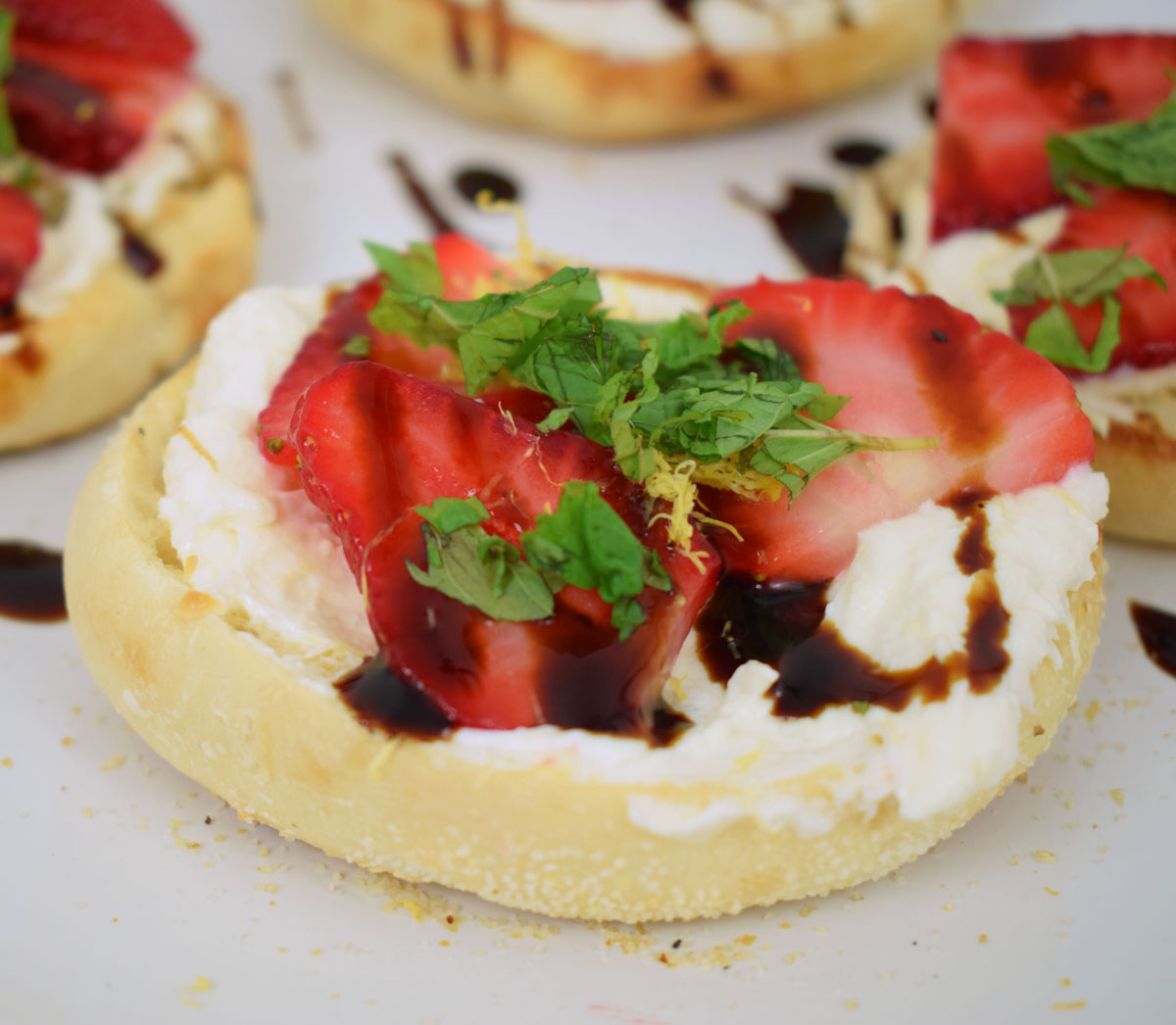 Last weekend we made these amazing Strawberry, Ricotta, and Balsamic Bites that have the perfect combination of sweet and savory. The lemon zest adds a perfect tartness to the ricotta and goat cheese and the strawberries have a wonderful sweetness to that layers with the balsamic glaze, making each bite perfection in my mouth.

Sweet & Savory Strawberry Ricotta Balsamic English Muffin Bites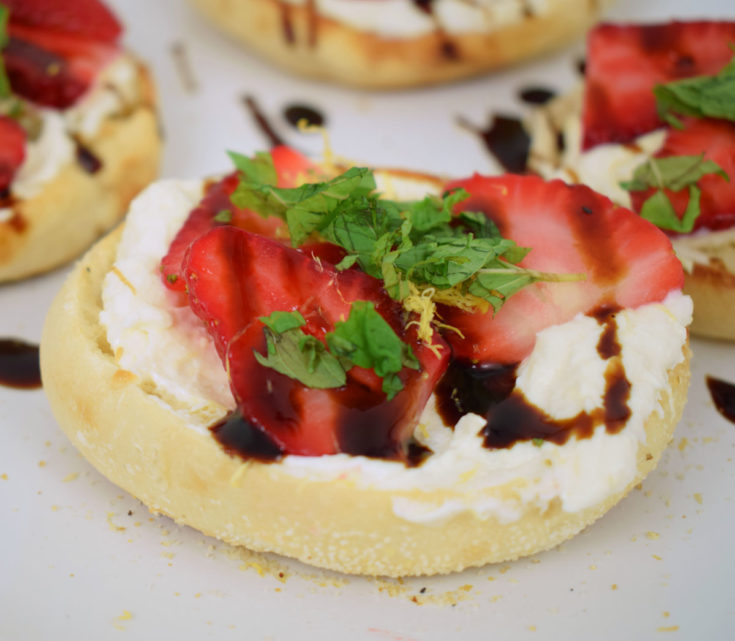 Ingredients
1/2 cup ricotta cheese
1 pkg. (4 oz.) goat cheese
3 teaspoons grated lemon rind, divided
4 BAYS English Muffins, any variety, split
8 medium strawberries, trimmed, sliced
2-1/2 tablespoons balsamic glaze
1/8 teaspoon salt
1/8 teaspoon ground black pepper
Instructions
Mix ricotta cheese, goat cheese and 2 teaspoons of the lemon rind.
Toast English muffins.
Spread about 2 tablespoons ricotta mixture on each muffin half.
Top evenly with strawberries; drizzle with glaze. Sprinkle with remaining 1 teaspoon lemon rind, salt and pepper.
Notes
Tip: One large lemon will give approximately 3 teaspoons of grated rind.
Tip: Can substitute whipped cream cheese for goat cheese.
Serving Suggestion: Sprinkle with chopped fresh mint leaves!
Nutrition Information:
Yield:
4
Serving Size:
1
Amount Per Serving:
Calories:

234
Total Fat:

6g
Saturated Fat:

3g
Trans Fat:

0g
Unsaturated Fat:

2g
Cholesterol:

17mg
Sodium:

407mg
Carbohydrates:

35g
Fiber:

2g
Sugar:

6g
Protein:

10g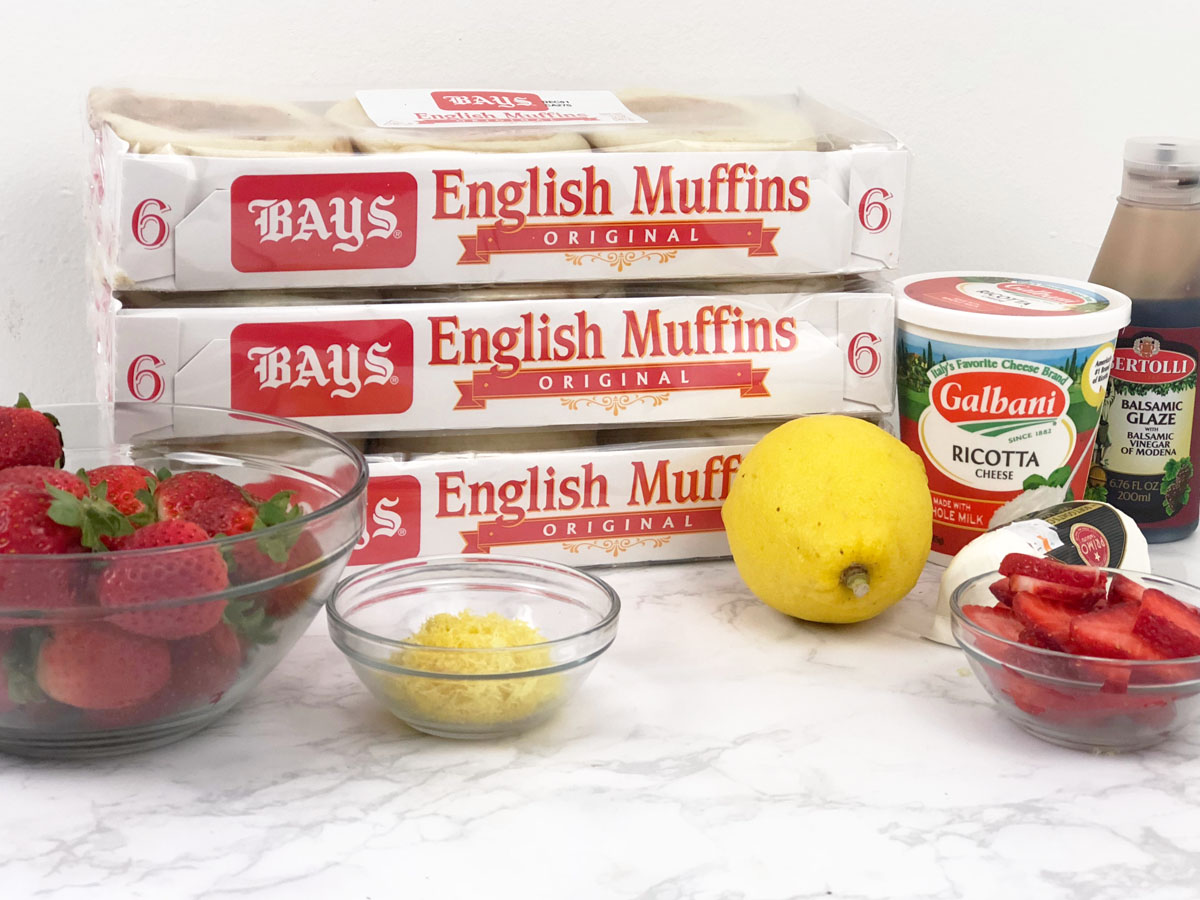 About Bays English Muffins
Since 1933, Bays has consistently delivered on its promise to serve the best English muffins in the world. First sold by the dozen in brown paper bags, the muffins were hand-delivered to bakeries, restaurants, hotels and private clubs. Soon Americans made Bays English muffins a necessary breakfast staple.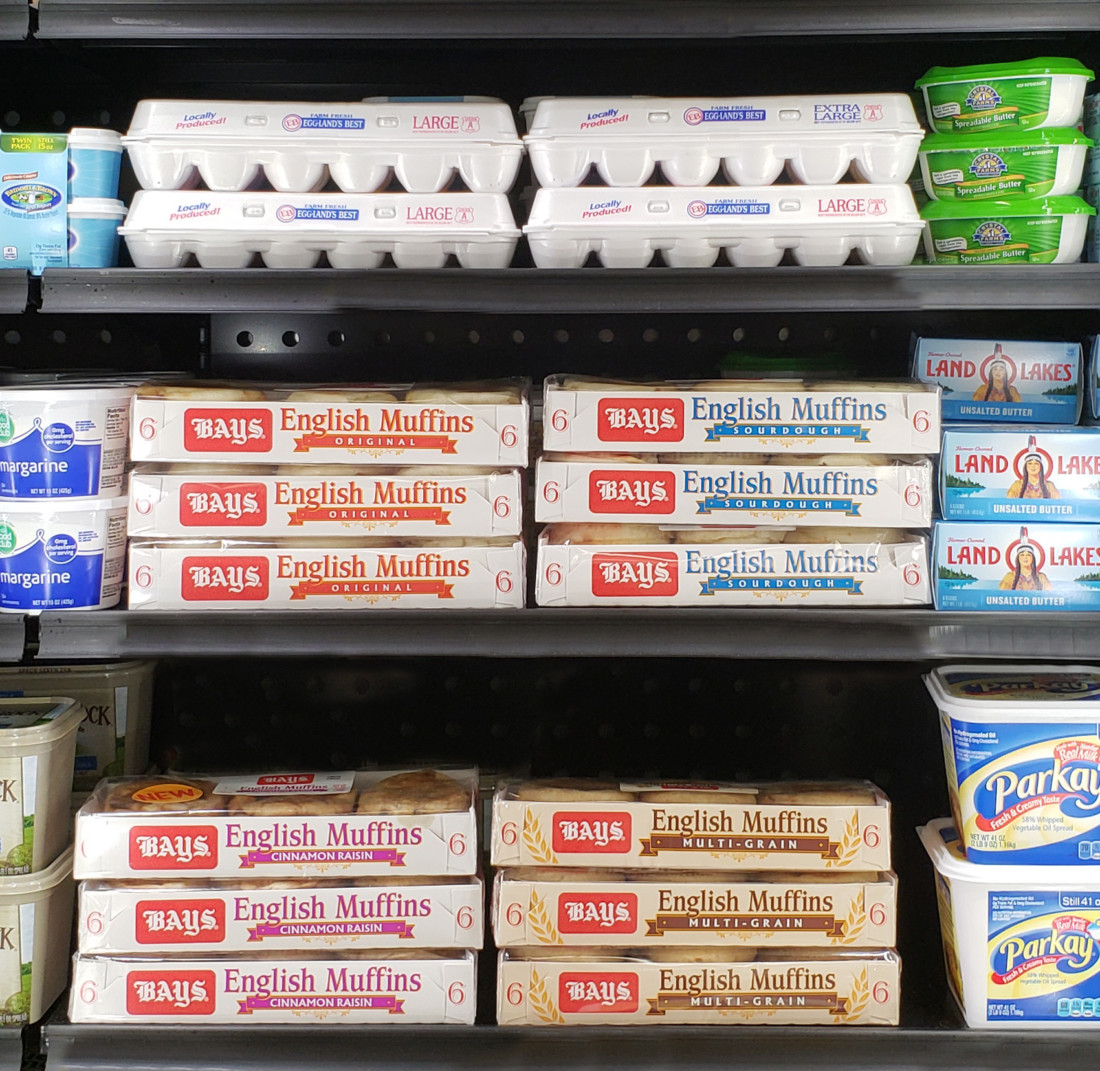 Now? You can have Bays English Muffins for more than breakfast – in fact if you head to Bays.com you can find some amazing recipes for both lunch and dinner (as well as breakfast of course). You can also follow Bays English Muffins of Facebook for up-to-date news and information about your new favorite!