Haunted in Oregon
Whether this great state is your home, or you're just passing through, there are many haunted attractions in Oregon to keep you busy. Oregon has numerous haunted houses, but is also rich in history as far as real haunted attractions go. If you just visit one place on this list, I recommend the Shanghai Tunnels Tour.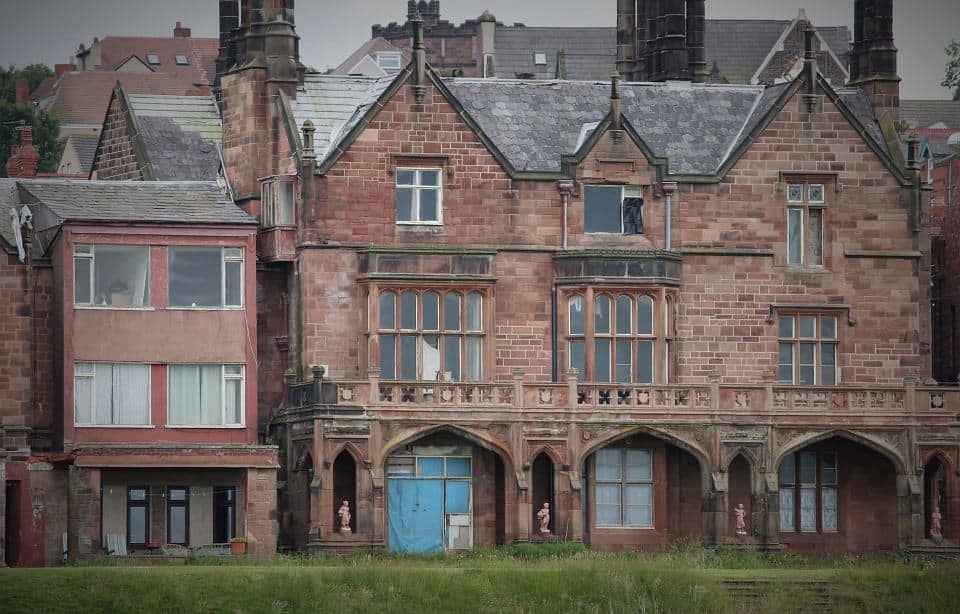 Haunted Locations & Building
Multnomah County Poor Farm – Now known as the McMenamins Edgefield Hotel, it was originally the Multnomah County Poor Farm (dating back to 1911). There have been several sightings and paranormal happenings – including a ghost dog! Guests have claimed to be woken up by a cold snout in the middle of the night. In the old hospital wing (which is now over the winery), a nurse has been wandering the halls.
Shanghai Tunnels – If you live in or near Portland, you probably already know all about the Shanghai Tunnels. If you don't, the history is rich and interesting… and worth learning about! There's also a walking tour that's about 1 ½ hours, covering a portion of this historical underground network.
Check out the tour schedule to plan a trip. If you can make it for the haunted tours on any Friday the 13th or Saturday the 14th, do!
Hot Lake Resort – Stories range from hearing slammed doors, to seeing mists and orbs at the Hot Lake Resort. The building is a former asylum and has numerous ghosts haunting it, according to locals and visitors alike.
Oregon State Hospital – Even just looking through photos of this place gives me the heebie jeebies. While the hospital is still in use today, some of its older wings have since been closed down. In 1883, this place was opened up as Oregon State Insane Asylum. It was a 620-bed institution most well-known as the filming location for One Flew Over the Cuckoo's Nest.
Haunted Houses & Attractions
I'm only going to talk about a few of the best haunted houses I know of. If you're wanting to visit tons more, check out Oregon Haunted Houses.
Fear PDX – Whether this is a must-see haunted attraction or not depends on who you ask. Some say it's super fun and scary, while others say it isn't the greatest. The biggest complaint I've heard is the length of the line. Fear PDX has FIVE haunted houses, so plan to make a night of it!
Fright Town – Three haunts make up this frightening town: The Witch House, The Madness, and The Museum of Horrors. This one's not for the kids, at all! They're intensely graphic and feature scenes of gore, torture, and violence.
Be sure to grab a coupon before you go. There's nothing scarier than paying full price! 😉
Escape Houses
Escape houses are super fun – you and a few friends get together and try to solve clues to escape the place in a determined amount of time (usually an hour). Grab some buddies and try out one of these:
Labrinth Escape – NW PDX that has 3 different scenarios to choose from!
60 Minutes to Escape – In SE Portland, 8 players for this one! Solve clues in Spark of Resistance in under an hour.
Escape Games PDX – 60 minutes, one locked door. Are you game? There are 3 different rooms in this one – Portlandia, Prison Break, and Sherlock's Secret. I'd choose Portlandia personally, it will give you a good taste of the PDX culture.
Which one are you going to visit first? Let me know in the comments!