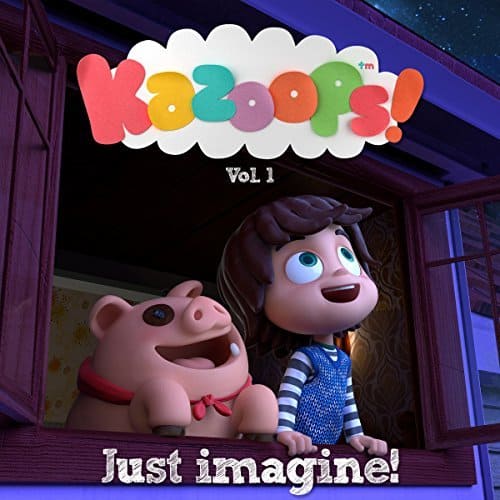 My children and I share a great fondness for music. It's so much fun to sing along together in the car (at the top of our lungs of course). I am also one of those parents who enjoy children's music, mainly because of the fun messages, which is why I love that the Netflix series Kazoops has 5 NEW songs to sing along to! These youtube videos are FILLED with fun and colorful imagery along with music that won't make a parent go crazy. Check out why my kids LOVE Kazoops!
Click the images to go to Youtube and watch! Stream the whole album on Amazon, which is PERFECT for that child in your life this Christmas! My kids can't stop singing these fun tunes: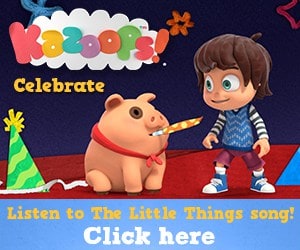 "Celebrate" is all about celebrating the little things in life, all of the time! From cleaning your room to blue skies to even finding the perfect juicy apple! There's always reasons to celebrate something!!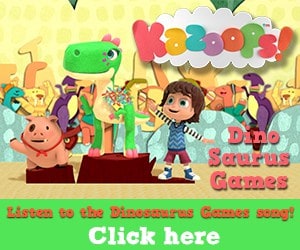 "Dino Saurus Games" is a fun song with a great beat and meshes prehistoric creatures with an olympics-style tournament, complete with a sabretooth tiger on a pole vault! Who's the fastest dinosaur? You may just find out…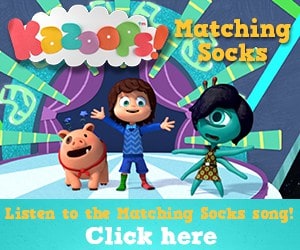 "Matching Socks" is all about how things don't have to perfectly matched to be perfect together, like Monty and his pet pig Jimmy Jones. This song encourages individuality and that it's OK to be yourself!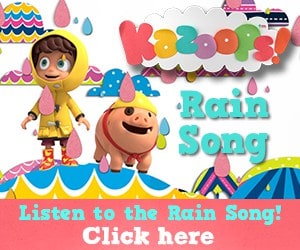 "Rain Song" might be my favorite song, mainly because it's all about how much fun you can have in the rain! It doesn't have to be sunny and bright to have a good time outside.
"Waterhole Song" is all about swimming with the animals in the African savannah. Can you imagine seeing a monkey playing with a beach ball?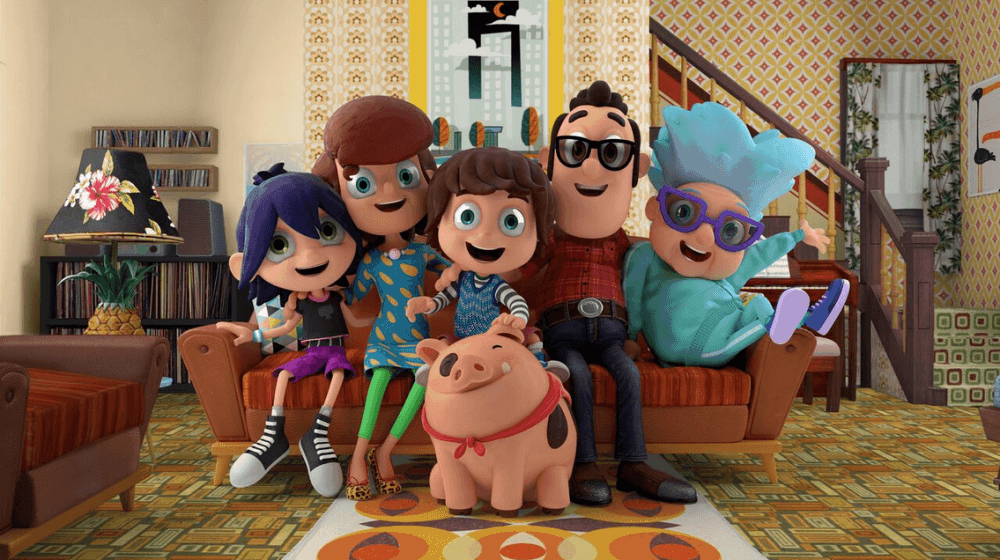 Kazoops! follows the adventures of Monty, an inquisitive six-year-old with a vivid imagination, and the family pet pig Jimmy Jones, his loyal best friend. Monty confronts preconceptions about the world, usually imposed by grown ups, and sets out to challenge them by embarking on wild imaginary adventures with Jimmy Jones. Catch Kazoops on Netflix!
* This post is part of a sponsored campaign for Just Imagine, the Music Album from Kazoops. I received compensation for my participation, but my review and opinions are my own.