[vc_row][vc_column][vc_column_text]When shopping for my husband I find it difficult. Why is it that the closer you are to someone the harder it is to get them something for Christmas? This year he helped out a bit by dropping hints. One of those hints is a hover board (self balancing board), so my friends over at GoTrax helped me out by sending me one! Just last week I got the Hoverfly XL (pictured).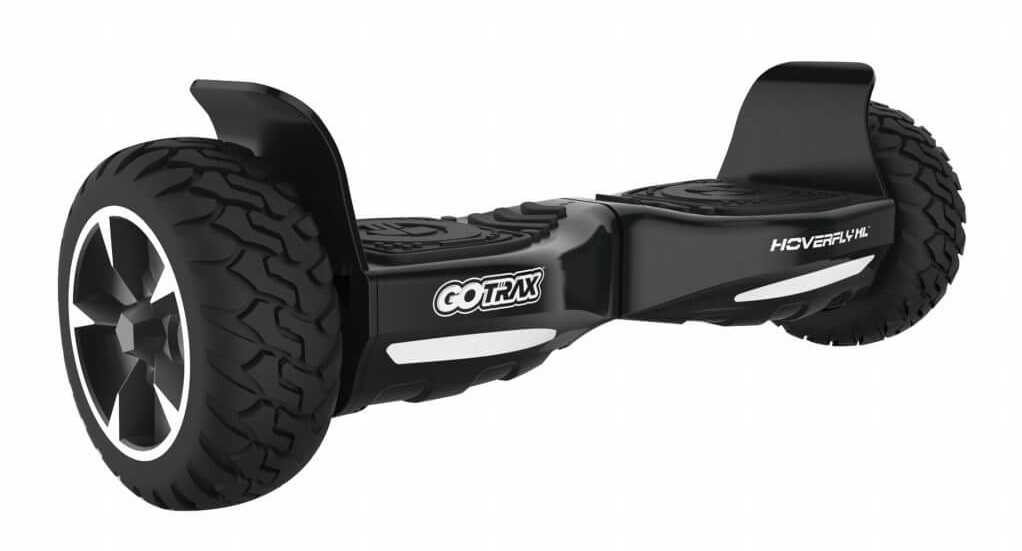 DETAILS
Safety is the key to the GOTRAX GALAXY. Magnify your multiverse fun and minimize worry to none; all electrical, battery, and charger systems are tested and certified to UL 2272 safety standard guides.
Reach interstellar scooter speeds of up to 7.4 mph for up to 12 miles on a single, full charge!
The GOTRAX HOVERFLY XL self-balancing scooter aka hoverboard boasts top-ranking torque powered by dual 350W motors.
Become a hoverboard master faster! This self-balancing scooter aka hoverboard was designed for intergalactic expeditions, but operating the GOTRAX HOVERFLY XL is not rocket science.
Go from Space Cadet to Space Commander in just 5 minutes Earth time using the quick and easy Training Mode feature.
Feel like you're floating in zero gravity with the HOVERFLY XL's space-age gyroscopic self-balancing scooter technology.
Need to dodge asteroids or meteoroids? Your GOTRAX HOVERFLY XL hoverboard has a 0-degree turning radius, non-slip foot pads, and fender foot guards.
Amplify your GOTRAX HOVERFLY XL with Bluetooth and mobile app pairing capabilities.
Blast your favorite space jams and unlock exclusive riding features with the HOVERFLY XL built-in Bluetooth Speaker and iOS/Android mobile app.
Travel in space-age style with the HOVERFLY XL's cosmic colors and lunar-bright LED lights.
With the HOVERFLY XL's high-quality construction and 220-lb weight capacity, your whole family will want to join your hoverboard fleet.
So I gave it a quick try this morning. Let's just say I am not the most coordinated person in the world, but I quickly got the hang of it. Surprised the heck out of me! Just on a sidenote make sure you wear protective gear – Gotrax can help you out with that too.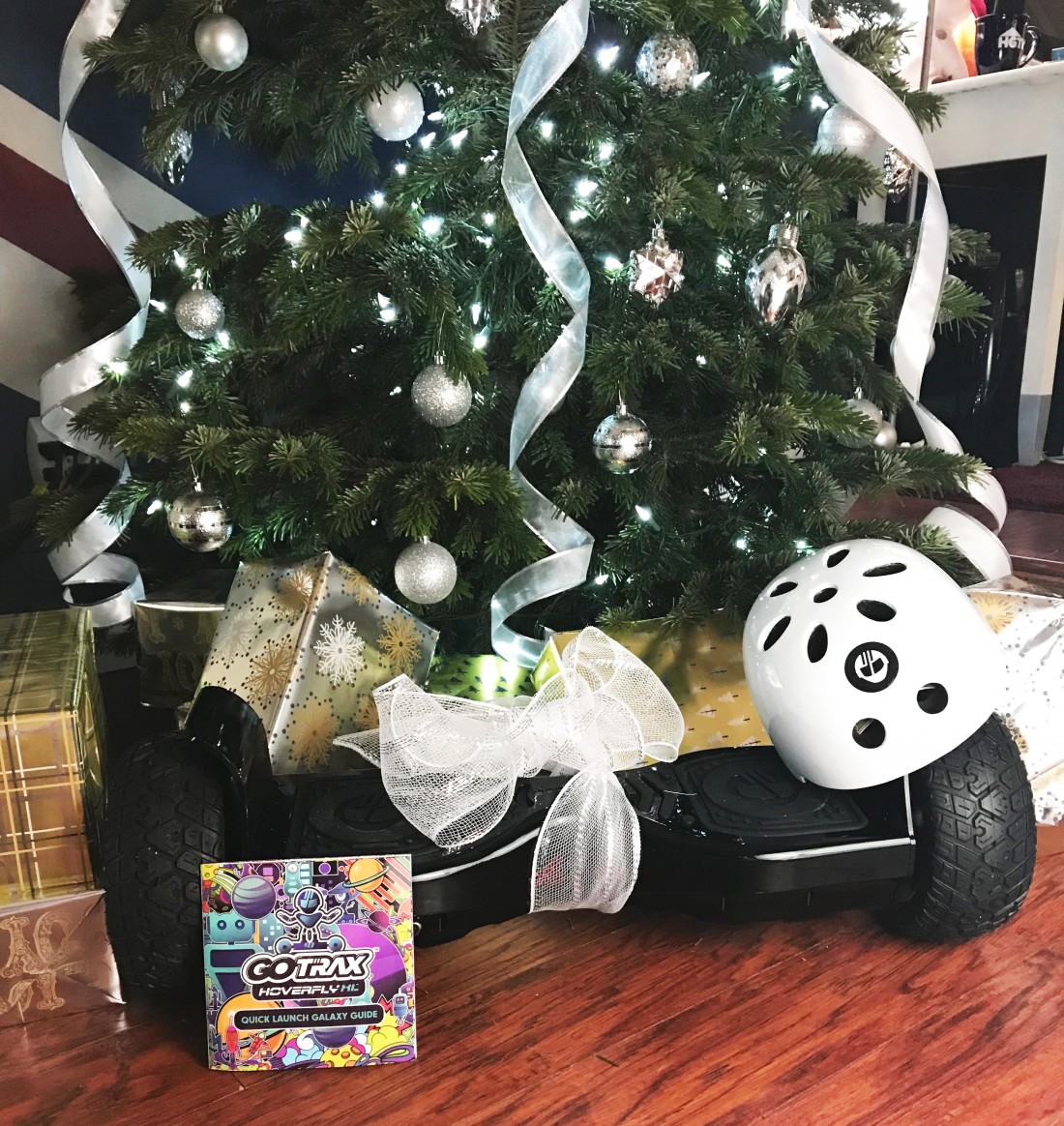 I am pretty sure my husband will absolutely love it. I have it all charged up and ready for him on Christmas morning.
[/vc_column_text][/vc_column][/vc_row][vc_row][vc_column][vc_btn title="More Information and Buy Now" style="flat" shape="square" color="juicy-pink" size="lg" align="center" button_block="true" link="url:https%3A%2F%2Fgotrax.com%2F%23a_aid%3Dcaroljones||target:%20_blank|"][/vc_column][/vc_row][vc_row][vc_column][vc_wp_text]The GoTrax Hoverfly XL is designed for riders ages 8 and up. It has a minimum rider weight of 44 pounds and can carry a max weight of 220 pounds. Top speed is 7.8mph and will cruise up to 12 miles on a full charge![/vc_wp_text][/vc_column][/vc_row][vc_row][vc_column][vc_wp_text]*I received the GoTrax Hoverfly XL in exchange for this post. All opinions are my own. This post contains affiliate links[/vc_wp_text][/vc_column][/vc_row]