*I was compensated for this post however all opinions are 100% mine. I am also an Xfinity customer!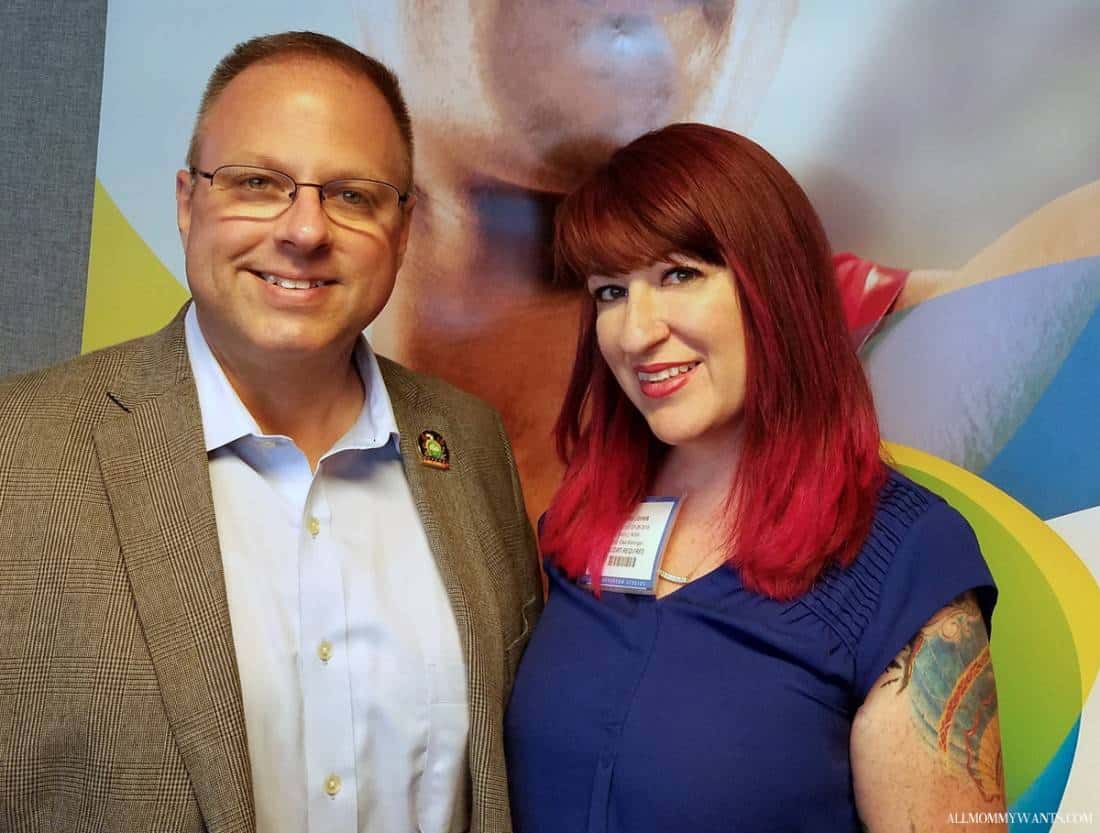 Today I got to have a private meeting with Comcast VP of Product Management Peter Nush to talk about the 2016 Summer Olympics. While I would have loved meeting in Rio (where the Olympics are held this year), we opted for the KGW NBC offices in downtown Portland.
Guys. I am so excited for the Olympics. I can't even tell you.
My love for the Olympics began in 1984. The Olympics were held in Los Angeles, only about an hour from where I grew up. I had Olympic fever – anyone who remembers the '84 Olympics probably remembers Sam the Eagle. I had so much Sam the Eagle merchandise! One of my teachers (Miss Carlson) even volunteered as a bus driver for the athletes.
So you can imagine how thrilled I am every 4 years when the Summer Olympics happen. I do like Winter Olympics, but something about the Summer Olympics just gets me more.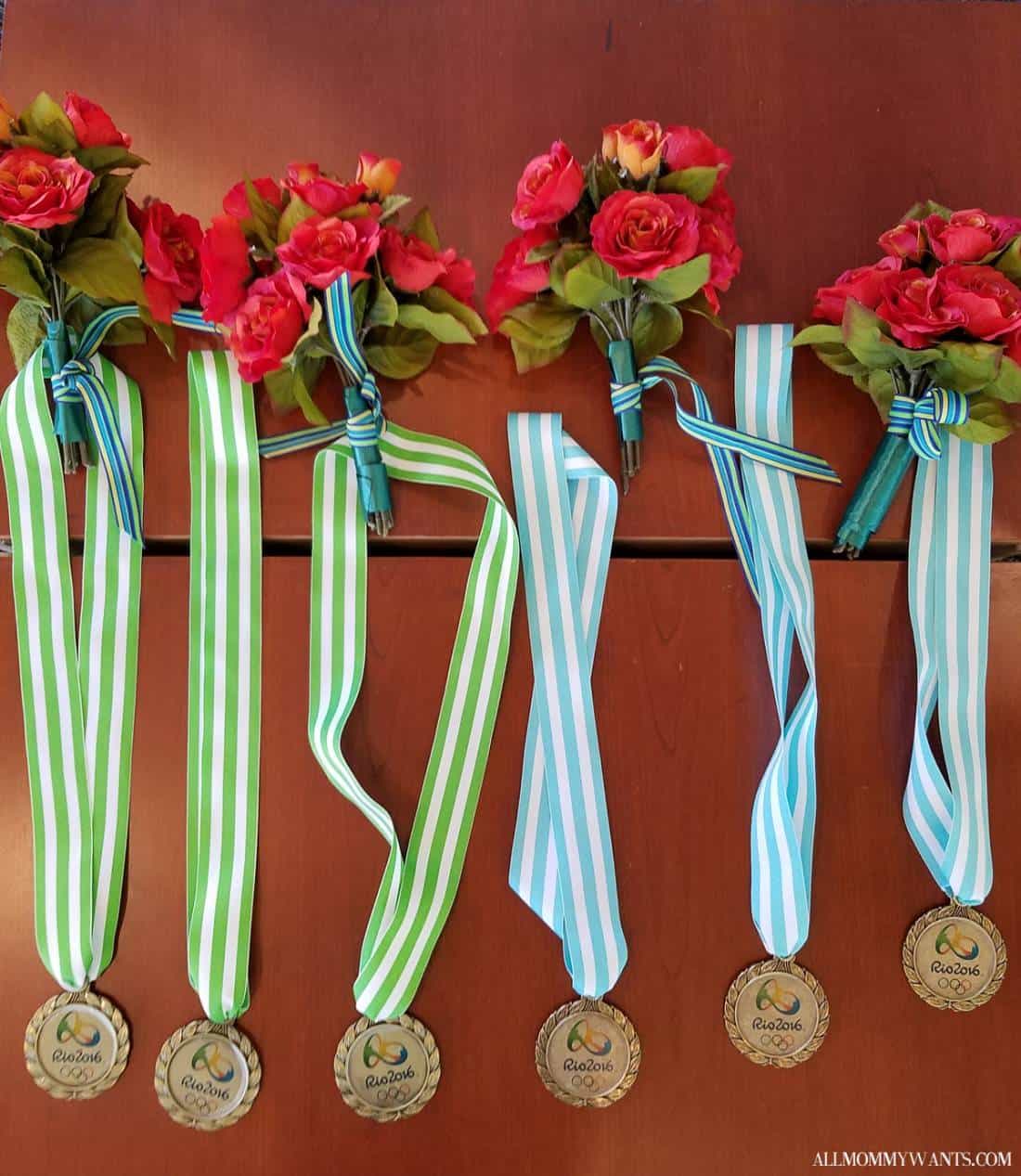 My favorite has always been gymnastics but the problem in the past is that I often miss or can't find the event. I also love rhythmic dance – the dance with the ribbon, hoops, or a ball. Did you know that even existed? Blink and you miss it (usually).
Xfinity has made the Olympics this year a can't – miss event. Literally, it will be impossible for you to miss anything (yes, even table tennis) because the X1 Sports App has every single event, every single medal, real-time stats on your favorite athletes, and will end up with over 6000 hours of Olympic coverage at your fingertips to pic and choose what you want to watch.
If your favorite athlete is Michael Phelps, you can search and every single event he is in will be there. The X1 Sports app will also allow you to record his events or even send you a text alert about 5 minutes before he jumps in the water. That way you can watch it live. But if you happen to not be home you can also find that event later.
I know.
Now you can watch that trampoline competition (did you know that was a sport too?), not miss Gabby Douglas KILL IT on the balance beam, and see other favorites like Portland native and triathlete favorite Ashton Eaton win the gold. All at the push of a button. OR you can use the Voice Remote to ask questions like "when is Olympic Golf airing?" or "How many medals has the US Volleyball team won?".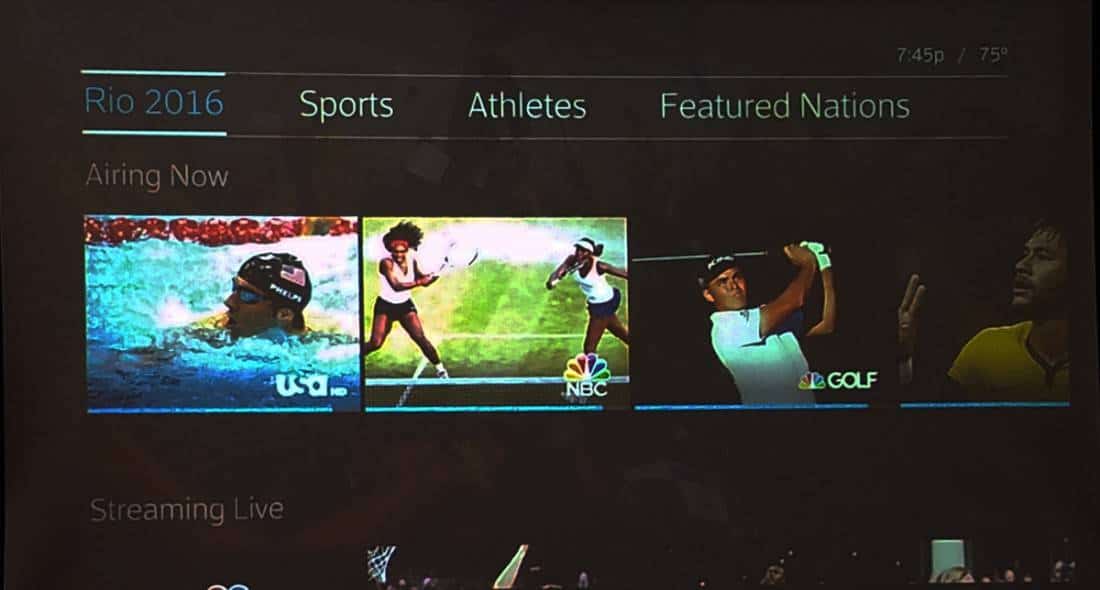 Excited? I have more good news…
Everything that I just told you? You can do it all on your tablet or phone with the Xfinity GO app too! Which is super cool because I travel a bit more than the average person, so I will definitely be using this feature. Plus in the car with the kids – they can watch 2016 Olympics (or really any television programming) while we are out running errands. How cool is that?
if you are an Xfinity customer – yay! You are already seeing the new menus. Be sure to visit a Comcast store to grab your voice remote if you don't have it already. If you aren't a customer call 1-800-Xfinity to get signed up!