Who doesn't love unicorns? There is nothing I enjoy more than stumbling upon a craft involving my favorite mystical creature! With Easter right around the corner, these Unicorn Easter Eggs will make a fabulous addition to those Easter Baskets! The perfect Easter Egg project for messy little ones since this tutorial includes zero dye! That's right, keep those tabletops nice and dry while your kids have a blast making Unicorn Easter Eggs. Just boil those eggs and have your kids glue away. It doesn't get easier than that!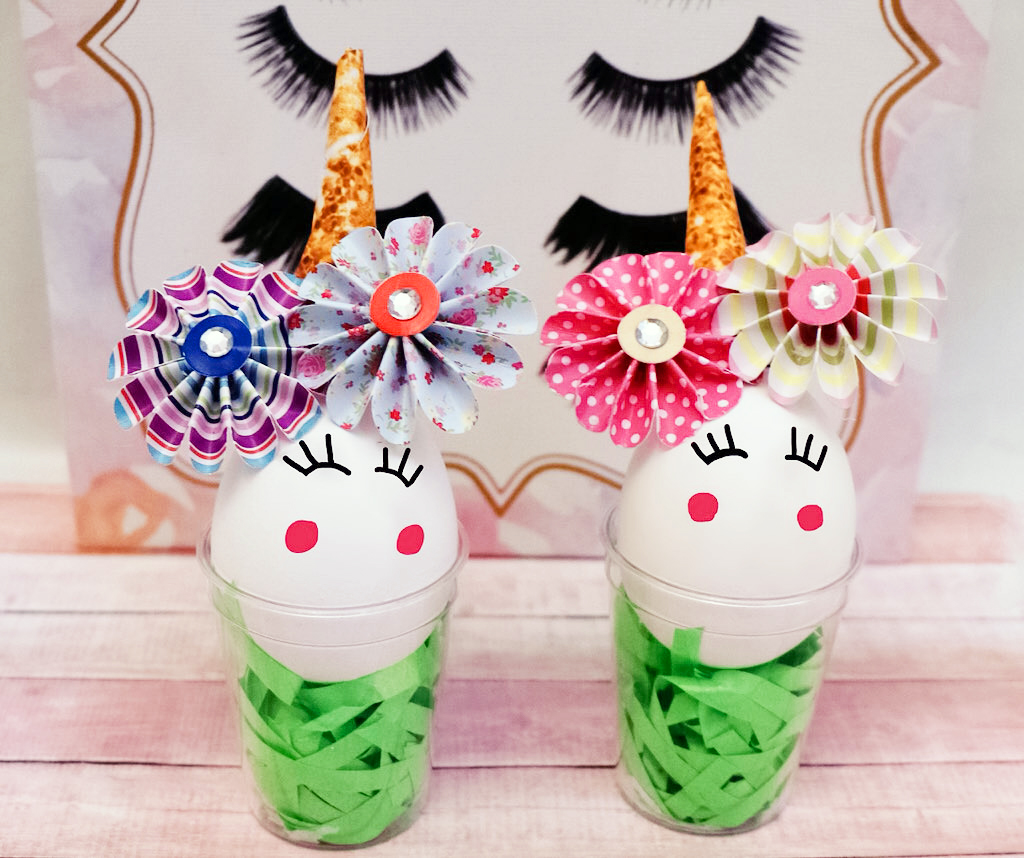 PS ~ Like the "Egg Stands"? Plastic shot glasses filled with Easter grass. You're welcome.
Supplies
Eggs
A Sheet of Pink Paper
Black Sharpie
Glue or glue dots
Paper Flowers ( These were purchased at the Dollar Tree)
Step by Step
Make sure your eggs are boiled and have cooled.
Cut your sheet of gold paper into rectangles.
Take your gold paper rectangles and wrap really tight to create a

unicorn

horn. When you get your gold paper rectangle to resemble a

unicorn

horn, glue the edge together with your glue. Trim your

unicorn

horn to the desired height. (tip ~ you will want your

unicorn

horn to be slightly taller than you would think. The paper flowers will cover some of the horn! You want that horn visable.)
Take your pink paper and cut out pink circles for cheeks! If you have a hole punch, you can always use that instead of scissors to make those perfect circles.
Once your

unicorn

horns have dried, glue your horn on the top of the egg with your glue.
Then stick/glue your paper flowers onto the egg.
After your

unicorn

horn and flowers have dried, draw your

unicorn

eyes and eyelashes on your eggs. I suggest practicing on a blank piece of paper to prefect your technique before drawing on the actual

Unicorn

Easter Egg since Sharpies are permanent. You only get one shot!
After you draw those fabulous eyes, it's time to glue on those pink circle cheeks! You can also draw these on with a pink sharpie.
Tad-a! You now have

Unicorn

Easter eggs! Definitely the most glamorous Easter Eggs that Easter Bunny will see! Have a great Easter.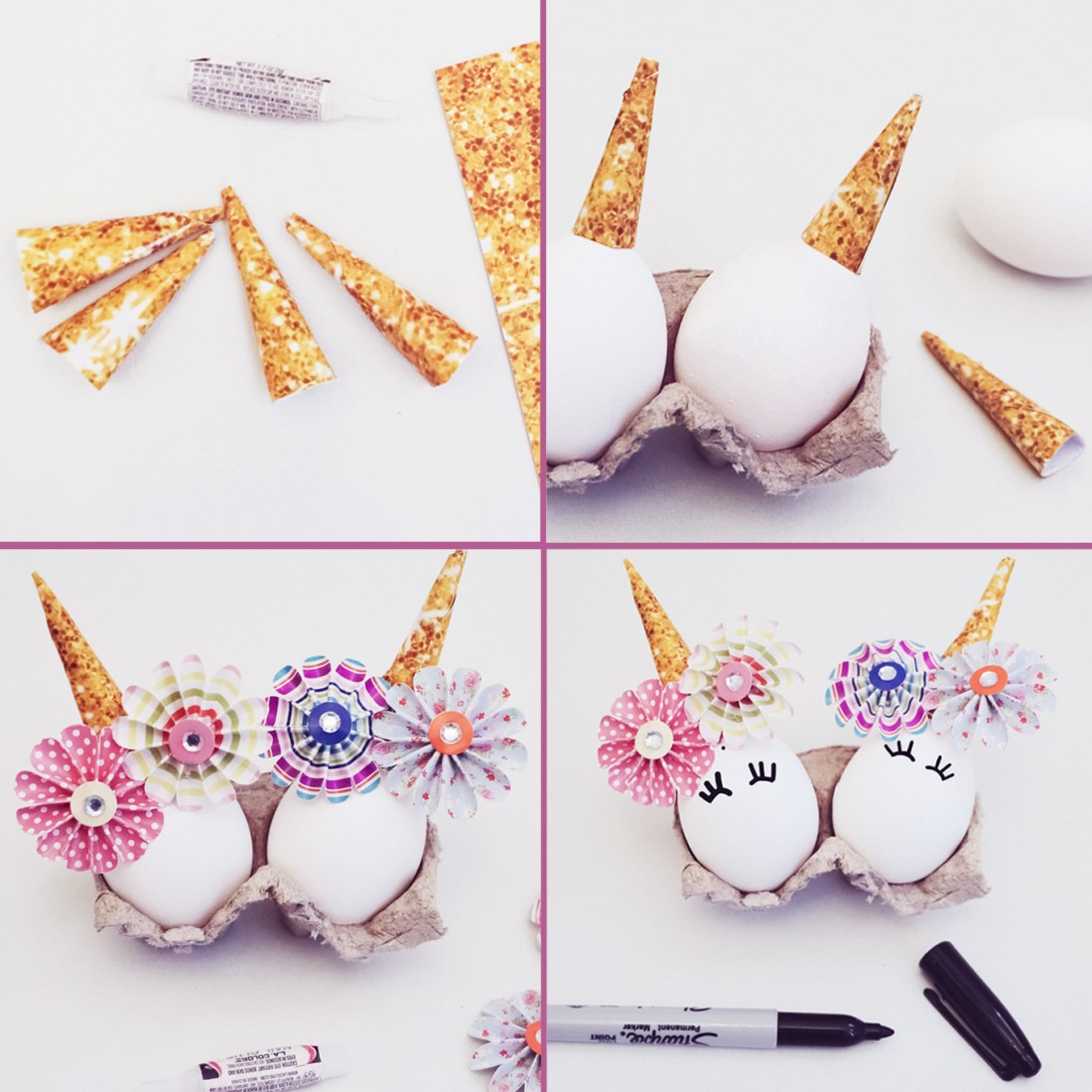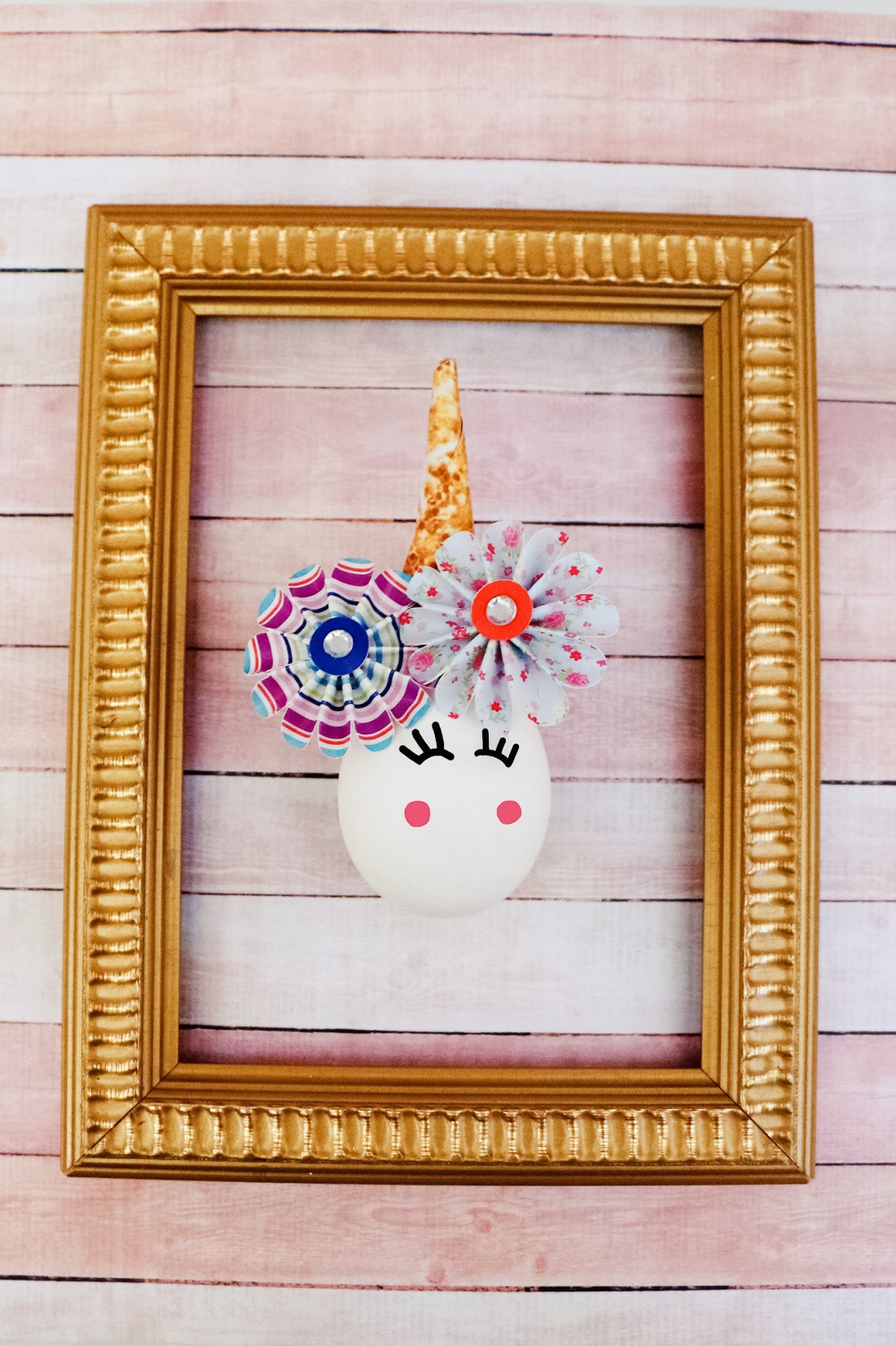 This post contains affiliate links! Thanks for clicking – it's no cost to you but I may get a commission if you purchase something.