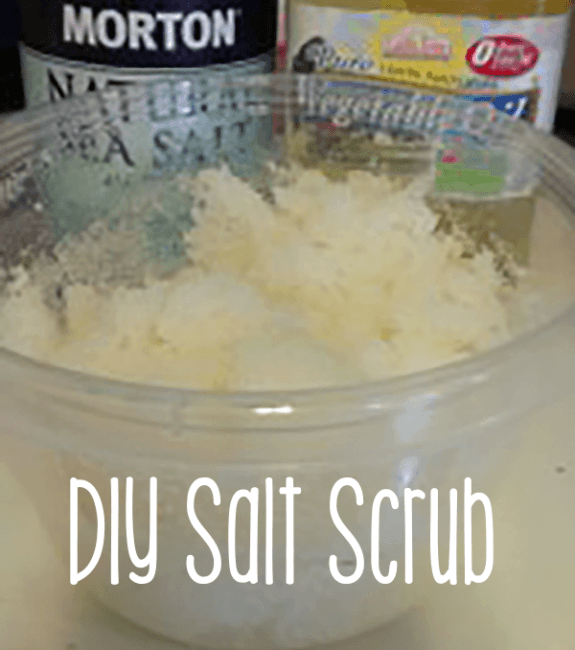 I don't know about you, but I used to spend a good bit of money buying body scrubs off Etsy.
Then, I realized that I could make the same thing myself with items I most likely already had on hand, saving myself a good chunk of money. So, I made myself a salt scrub. I love this scrub because it really exfoliates my skin and leaves it feeling nice and soft, and it took me just a couple of minutes to whip up.
I didn't have anything to use a scent, but you can buy essential oils on eBay for relatively cheap. At some point, I'm going to order some so I can make some nice smelling scrubs. But, in the meantime, my scent-free scrub works just fine. And, now, I can put that money I was spending toward something else — like buying things for my daughter!
Ingredients:
Sea salt
Vegetable oil
Essential oil (if you choose)
Directions:
Put your desired amount of sea salt in the container of your choice. Add oil, stirring, until it reaches the consistency of wet sand. If you are using an essential oil, add it and stir your mixture. Enjoy!