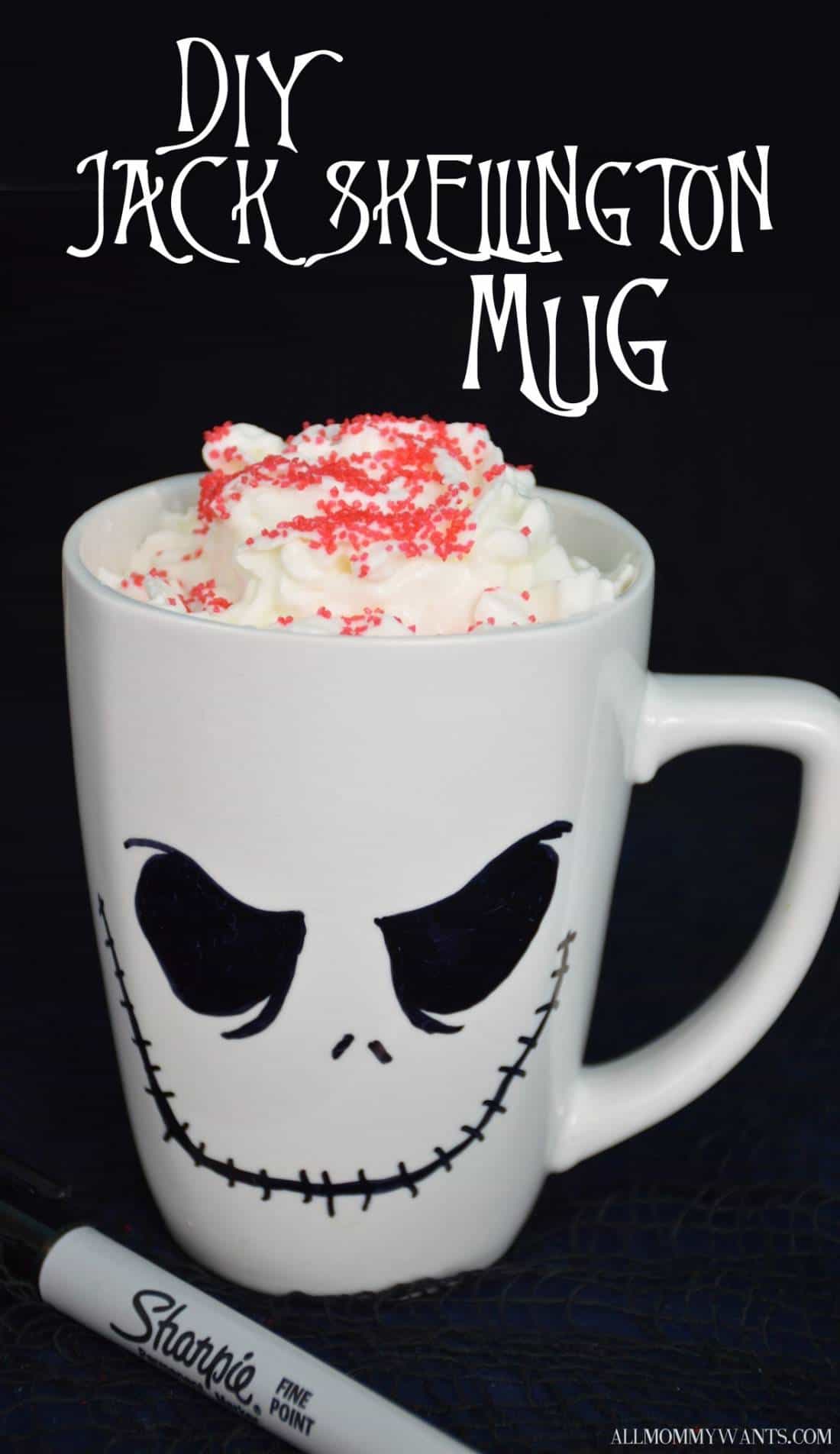 Here comes Jack Skellington!
Halloween and Christmas are the perfect time to make these Jack Skellington mugs! Use them for some hot cocoa or a pen holder on your desk.. Create a fun gift for a Nightmare Before Christmas fan! Fill it with trinkets or a Starbucks gift card. Best of all? It only cost $2 to make!
You will need:
White mug – I got mine a Dollar Tree
Sharpie Permanent Marker – also purchased at Dollar Tree
Rubbing alcohol (optional)
An oven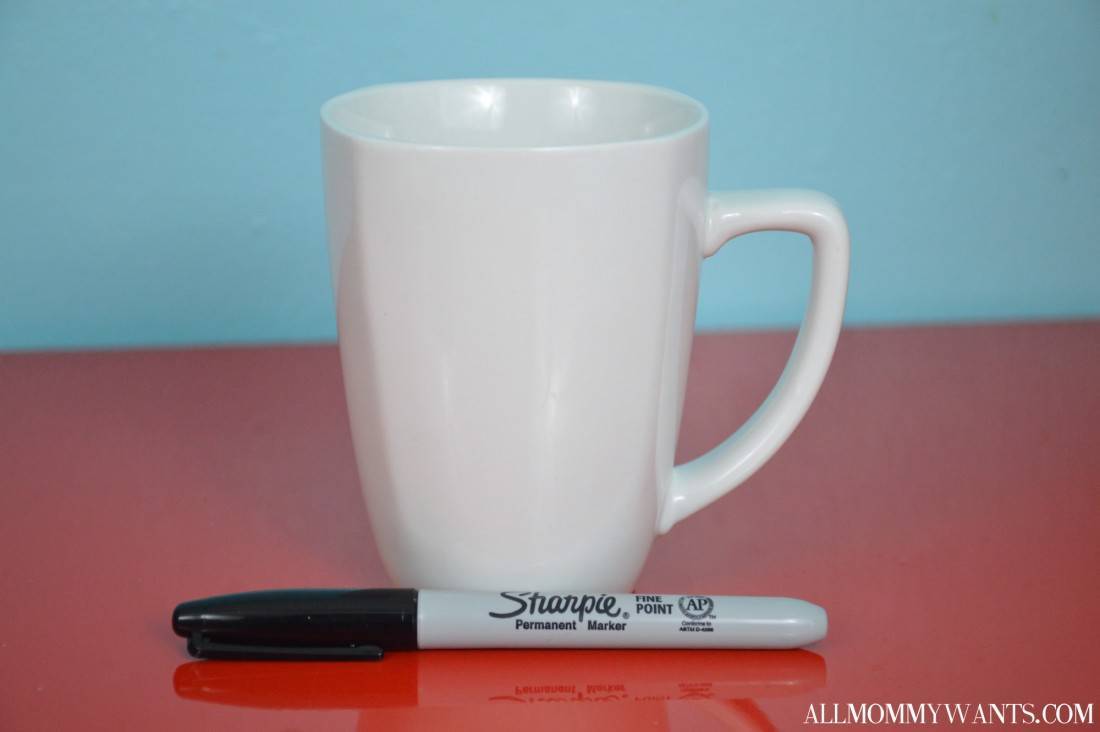 Instructions:
Draw Jack's face on the front of the mug! You can use this guide for different expressions: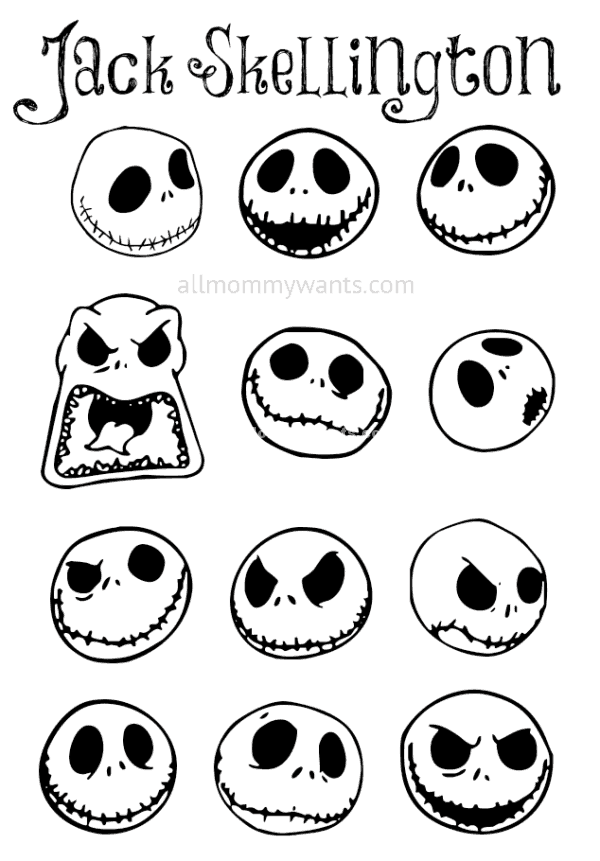 If you mess up you can use rubbing alcohol to clean off any unwanted marks. When you are done with your mug place it in the oven while the oven is cool. Set your oven to 350° for 30 minutes, then turn the oven off and let the mugs cool while still in there. This will help you have no cracks due to quickly changing temperatures.
Care:
Hand wash only!