Watch the video to see how to make it:
I LOVE this nightlight! It's whimsical, beautiful, and very easy to make!
When I was a little girl I loved the idea of fairies and whimsical creatures hiding in the wooded area behind my house. I always wished that I could capture them and play, but the closest I got was the time I caught fireflies in a jar. This DIY Fairy nightlight reminds me of being a little girl in those fields so long ago.


Now that I am a mother I love letting my own children relish in those fantasies of dancing with fairies. My daughter in particular has a wild imagination and mischievous qualities that remind me of when I was that age. She often pretends she is a fairy herself.
Where can I find the supplies?
The supplies are easily found at most craft stores like Michaels. You can also find just about everything you need at Dollar Tree!
How much does this craft cost to make?
I always seem to find a good deal on mason jars. Look for them in singles at Dollar Tree, Get packs of them at most stores, or check out thrift stores. Amazon also has some great deals on screw top jars and you can find all sizes. Glitter and spray adhesive are easy to find as well. The battery operated lights seem to be more and more common. It used to be that you could only find them around the holidays but now? Check that favorite crafts store, Amazon, or Dollar Tree for some. You can even do different colors!
How can I use this Fairy Nightlight?
I love having this on my daughter's nightstand as a little nightlight, but you can also use it as wedding or party decor, holiday ambiance, or line your walkway with them. If you want to use them outside without having to worry about batteries or turning them on and off manually you can use solar string lights.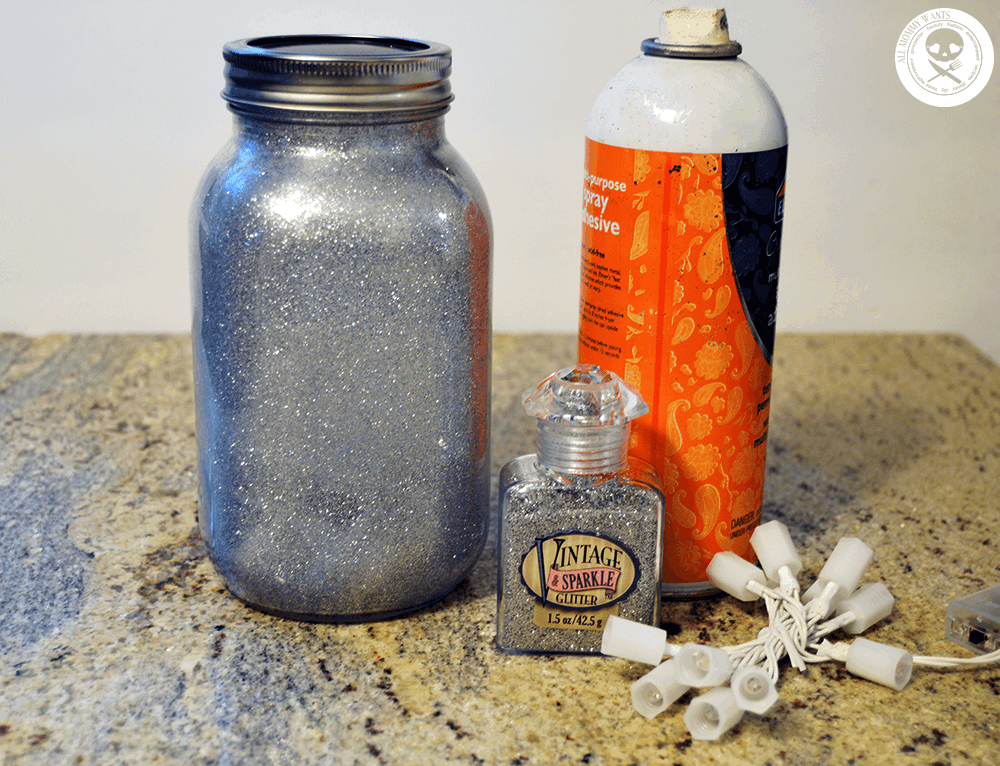 Yield: 1
DIY: Glitter Fairy Mason Jar Nightlight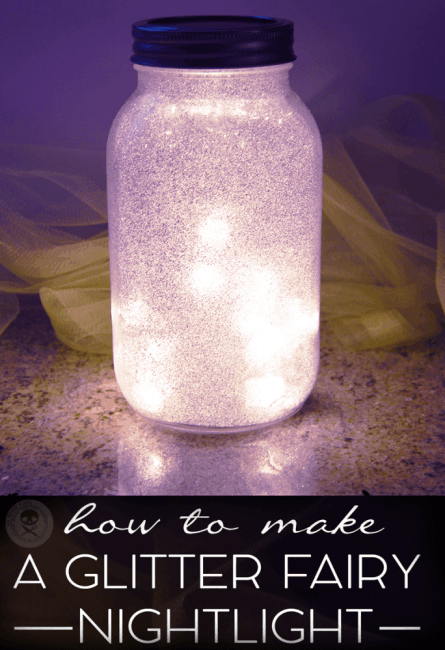 Materials
1 screw top jar (like a mason jar) - this can be plastic if desired. I got mine at Dollar Tree
spray craft adhesive
1 ounce glitter in any color (I used silver)
battery-operated LED string lights (like these)
spray paint for the jar top (if desired)
You can also use hot glue or epoxy to glue the battery pack to the inside of the lid.
Instructions
Open the jar and spray the inside with adhesive spray
Pour glitter in the jar
Close the lid
Shake until glitter coats the inside of the jar
allow to dry, about 10-15 minutes
Place lights inside the jar
glue battery pack to the inside of the lid if desired
Enjoy!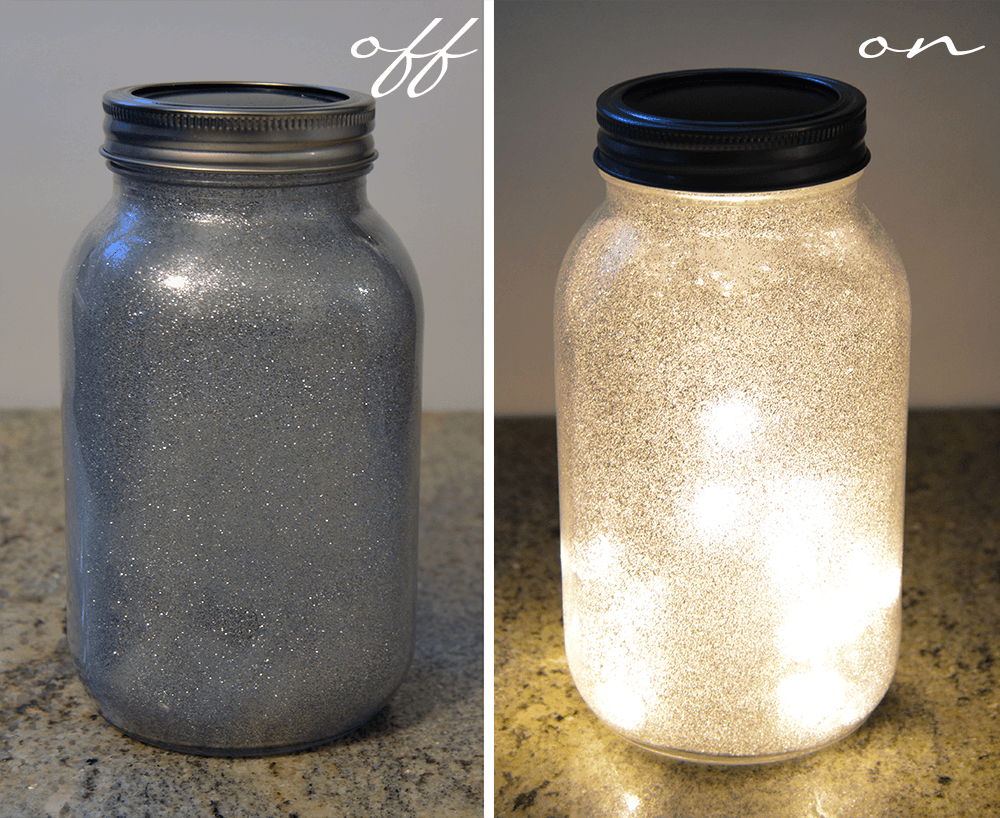 I also love the idea of using some for party or wedding decor. You can tie some twine to the rims and hang them in trees, add them to tablescapes, put them anywhere you want a little bit of whimsy. In the film Mama Mia the set dressers did just that and it was so beautiful!