This is a great fall craft. I've been wanting a pumpkin to put by my front door for the fall, but I really hadn't found any premade pumpkins at craft stores that I really liked. I'm kind of picky when it comes to thinks like that, so I figured I'd be better off making one myself. I want to make one for each of the three of us with our first initials on them, but I think I might do that for next year so I can buy the pumpkins when they go on clearance.
This is a pretty easy project. I simply bought the pumpkin, a stencil, some black paint and a foam brush. I taped the stencil to the pumpkin and then painted it. I wasn't too thrilled with it at first because the painting wasn't perfectly straight, but then I realized that the jagged edges make it look more "scary" and make it perfect for Halloween.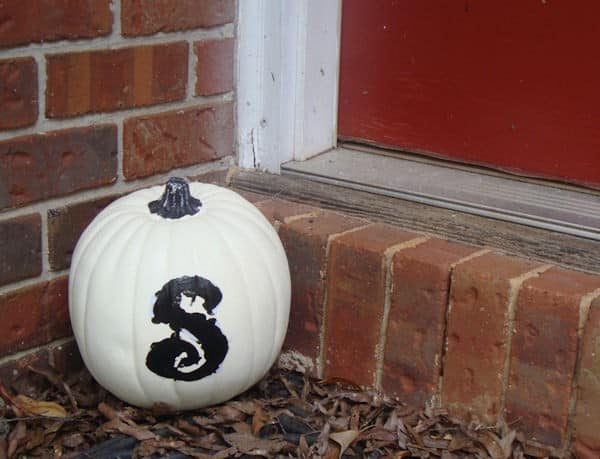 I may try picking some pumpkins up during fall clearance sales and then getting some vinyl stickers to see how that looks for some more decorations for next year. If they work well, I'll definitely let you know!