Oh the weather outside is… well probably bad enough to sit in and have a drink! Whether you are entertaining a few or many, everyone will love this decadent Snowflake Martini! Made with Godiva White Chocolate Liqueur and rimmed with edible pearls, you'll have your guests wanting more. Perfect for that snowy Holiday party!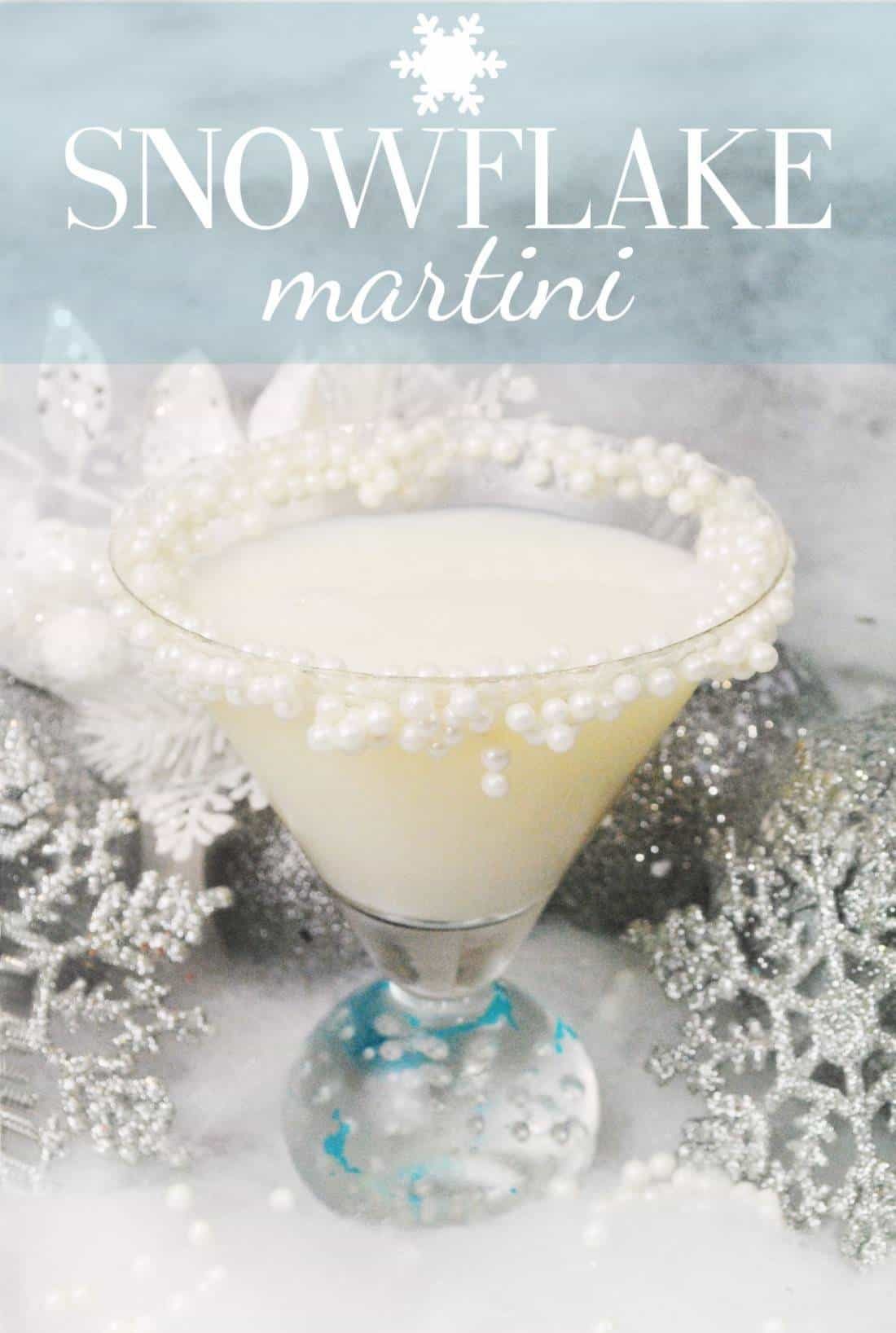 The Snowflake Martini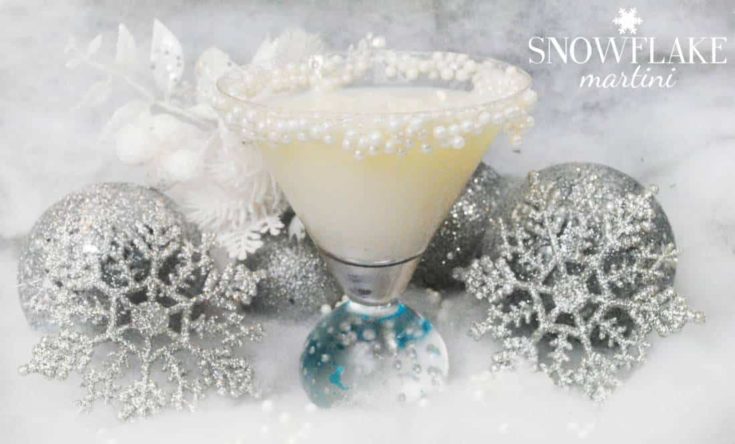 Ingredients
2 oz. vanilla vodka
2 oz. Godiva white chocolate liqueur
1 oz. white creme de cacao
1 oz. half and half
Simple syrup
Small white edible pearls
Instructions
Add simple syrup to a plate, set to the side.
Add White pearl beads to a plate
Roll rim of the glasses in the simple syrup then into the White pearl beads - Let the glass rims sit in the beads until it drys 5 min. Set to the side.
Add the vodka, chocolate liqueur, creme de cacao, and half and half into a shaker filled with ice.
Shake well and strain mixture into glass.