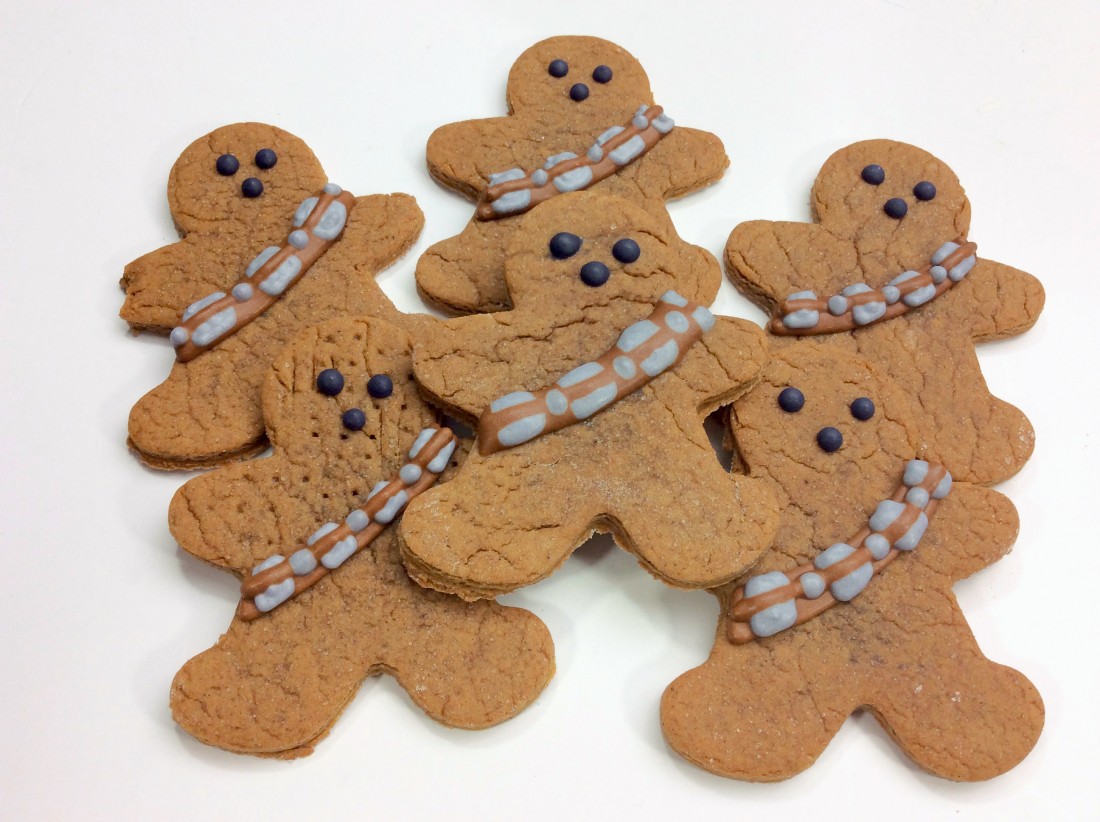 In honor of Star Wars: The Last Jedi AND Christmas I have the best of both – Gingerbread Man Chewbacca! These are as cute as they are delicious and I have a "from scratch" recipe that you will just LOVE! If you are heading to a Holiday party be SURE to make these delicious cookies to bring along and they will be the talk of everyone!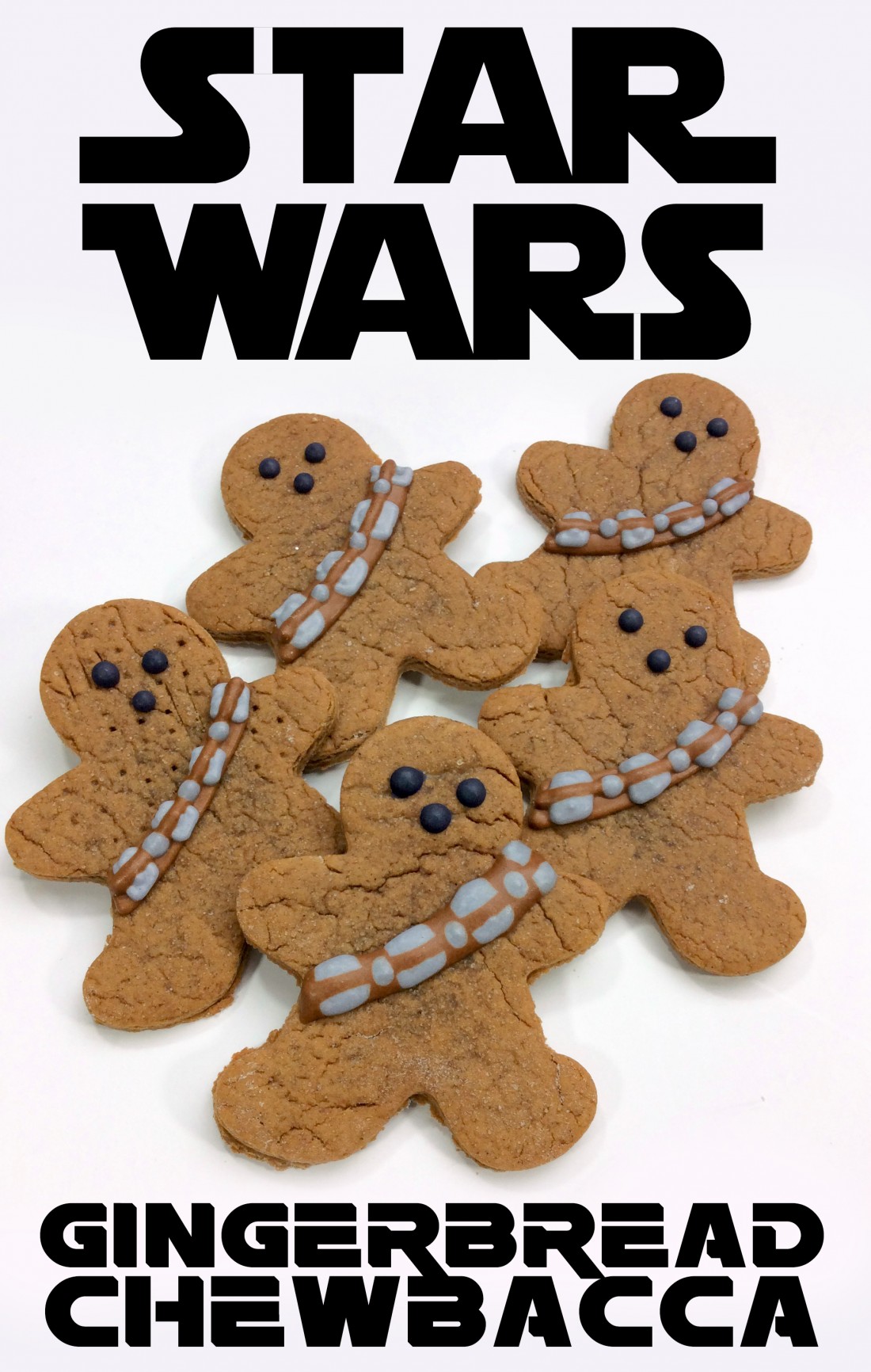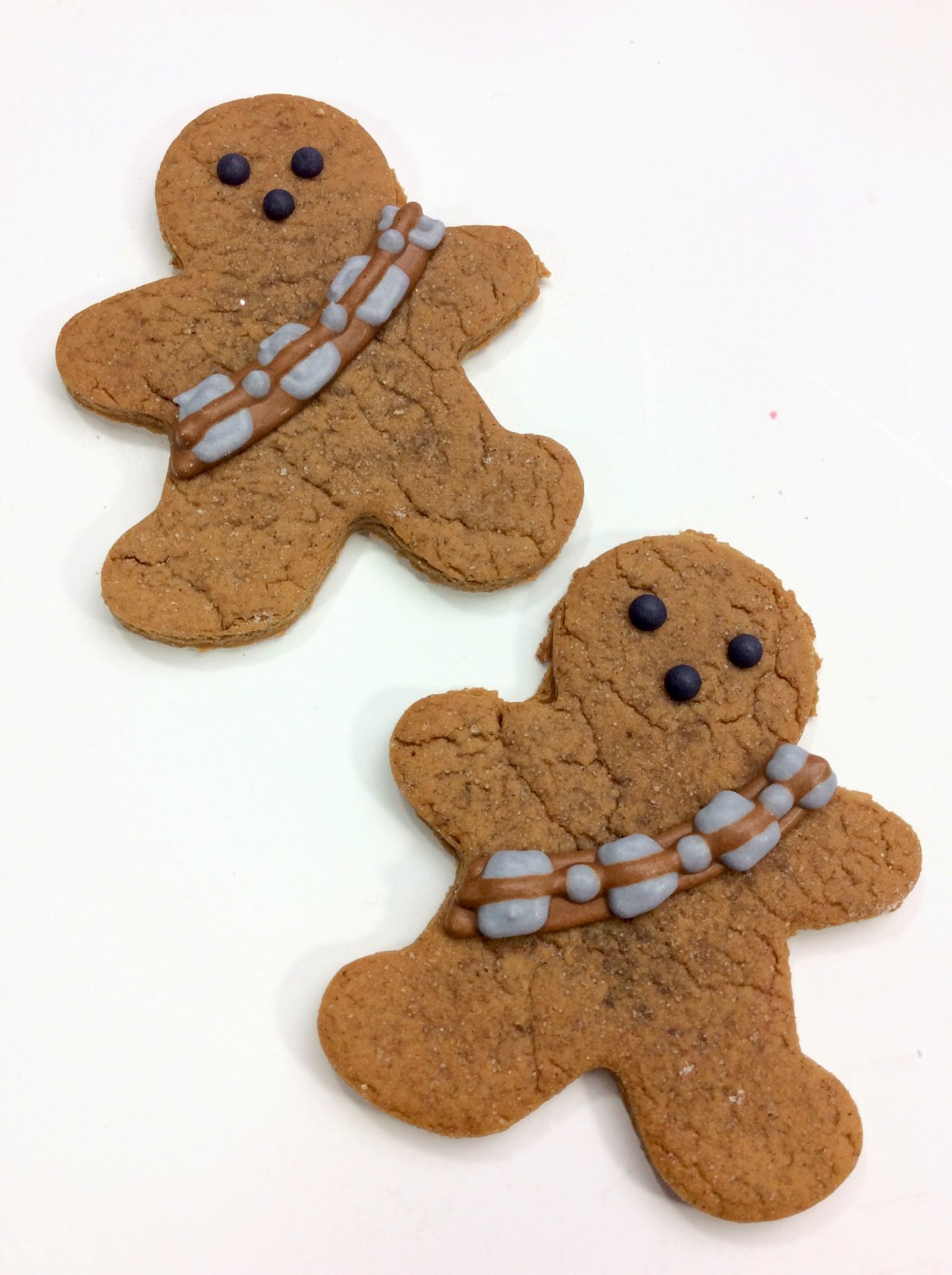 Homemade Chewbacca Gingerebread Man Cookies - Star Wars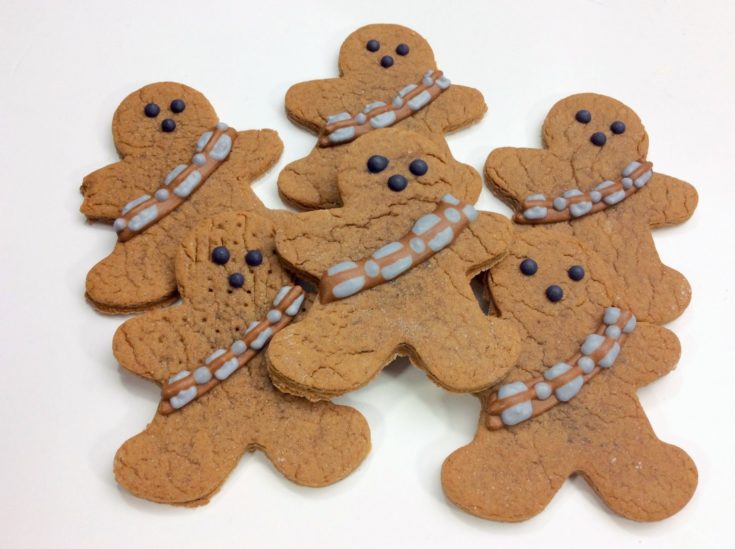 Total Time
4 hours
29 minutes
Ingredients
ps all-purpose flour
1 1/2 tsp. baking powder
3/4 tsp. baking soda
1/4 tsp. salt
1 Tbsp. ground ginger
1 1/2 tsp. ground cinnamon
1/4 tsp. ground cloves
6 tbsp. unsalted butter, room temp
3/4 cup light brown sugar
1 large egg at room temp
1/2 cup molasses
2 tsp. vanilla extract
gingerbread man cookie cutter
Royal Icing
3 egg whites
1/2 tsp cream of tartar
4 C powder sugar
Brown and black food coloring
2 disposable piping bags, fitted with a number 2 tip
Instructions
To make the dough
In a medium bowl whisk together flour, baking powder, baking soda, salt, ginger, cinnamon, and cloves until well blended.
In a bowl of your stand mixer fitted with the paddle attachment, beat butter, brown sugar, and egg on medium speed until well combined.
Add your molasses and vanilla.
Gradually stir in dry ingredients until blended.
Gather dough with your hands into a ball.
Divide dough in half.
Wrap each half in plastic.
Refrigerate for a minimum of 4 hours and up to 4 days.
Let dough come to room temperature before using.
To roll and bake
When ready to bake, preheat oven to 375 degrees F.
Line your baking sheets with parchment paper.
Lightly sprinkle cutting board with flour and roll your dough out to 1/4 inch thick
Cut out shapes with cookie cutter.
Remove excess dough from around the cookies and transfer to cookie sheet
Bake 1 sheet at a time for 7-9 minutes.
Let cookies cool on baking sheet until they are completely cool.
Icing & Decoration
Using a standing mixer, combine egg whites, cream of tarter, and powder sugar and mix on medium speed until stiff peaks form about 7 minutes
Split the icing into 2 bowls,
Add a few drops of brown into one bowl and mix until combined. Add in a few more drops and mix until you get to the shade that you like
Using only a few drops of black, mix until you get a light grey shade.
Scoop icing into their own bags.
Using the brown icing, pipe a belt from the top of his left shoulder down to the bottom of his right shoulder.
Fill it in and let sit for a few minutes
Using the grey icing, pipe squares on the belt
Using the brown icing, pipe a line down the center
Using the grey icing, pipe small dots in the space between the squares
Let dry for an hour before enjoying.
Nutrition Information:
Yield:
9
Serving Size:
2 cookies
Amount Per Serving:
Calories:

637
Total Fat:

10g
Saturated Fat:

6g
Trans Fat:

0g
Unsaturated Fat:

4g
Cholesterol:

43mg
Sodium:

325mg
Carbohydrates:

136g
Fiber:

1g
Sugar:

122g
Protein:

4g