Avengers: Infinity War is in theaters April 27th
How is this my life?
When I got the invitation to attend the premiere of Avengers: Infinity War I may have squealed. Just a little… Okay LOT! Then when I found out that I was ALSO going to the after party I basically died of excitement inside!
First things first – what I wore….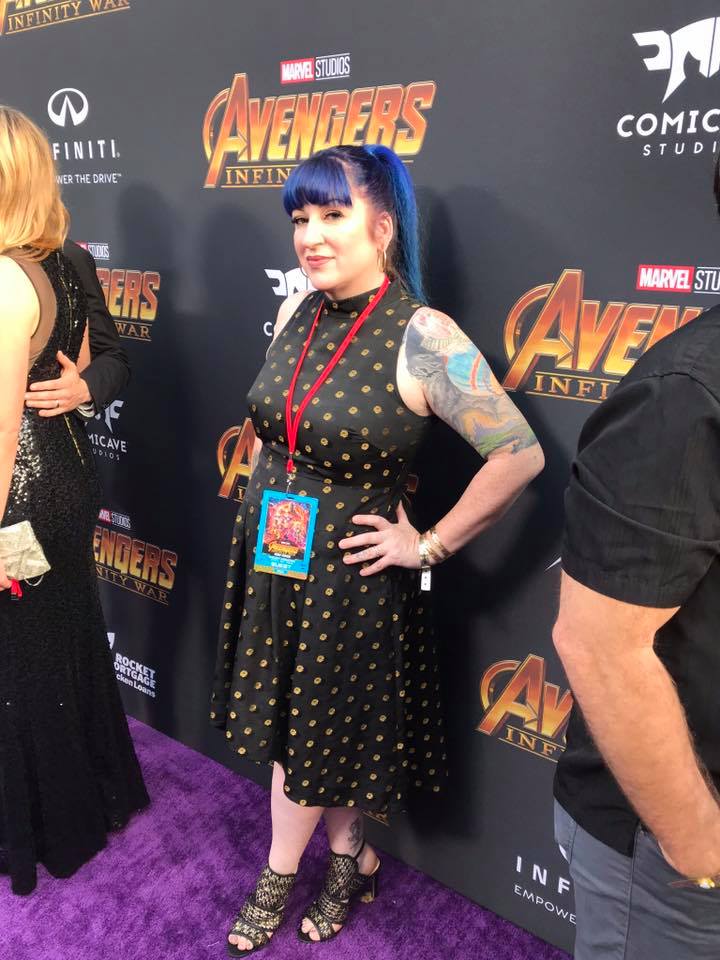 Dress: Shoshanna (via Rent the Runway)
Shoes: Vince Camuto
I kept it simple with some gold hoop earrings from Melrose and Market (Nordstrom) and a gold cuff bracelet I found at Charming Charlie.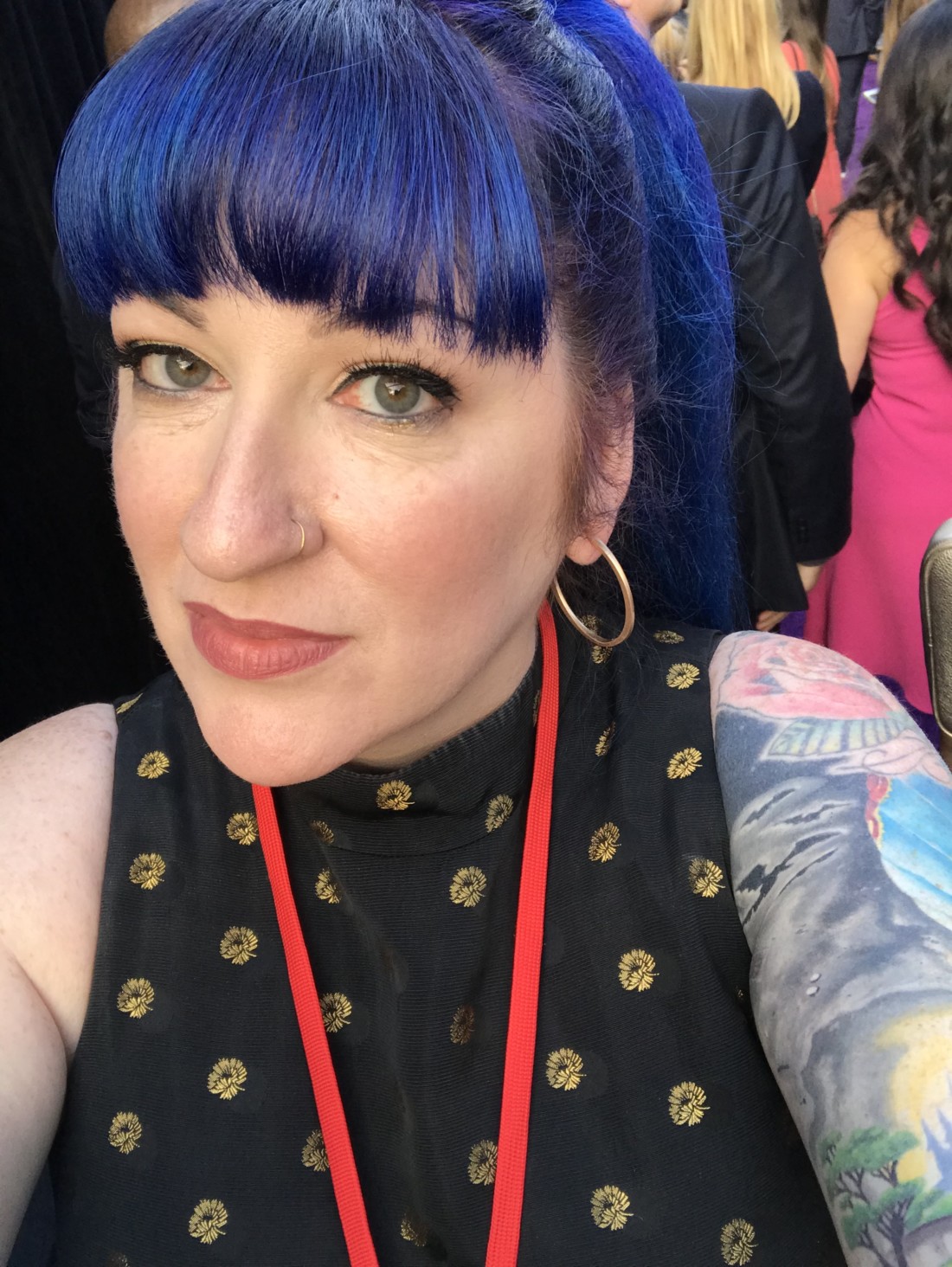 My makeup stuck with the gold and black theme. I used eye shadows from a few different palettes including the Kristen Leanne Kaleidoscope palette from Urban Decay and the new BH Cosmetics Weekend Festival Palette  – which is already sold out on Ulta.com but you can find it at BHCosmetics.com. And of course it wouldn't have been complete without lashes…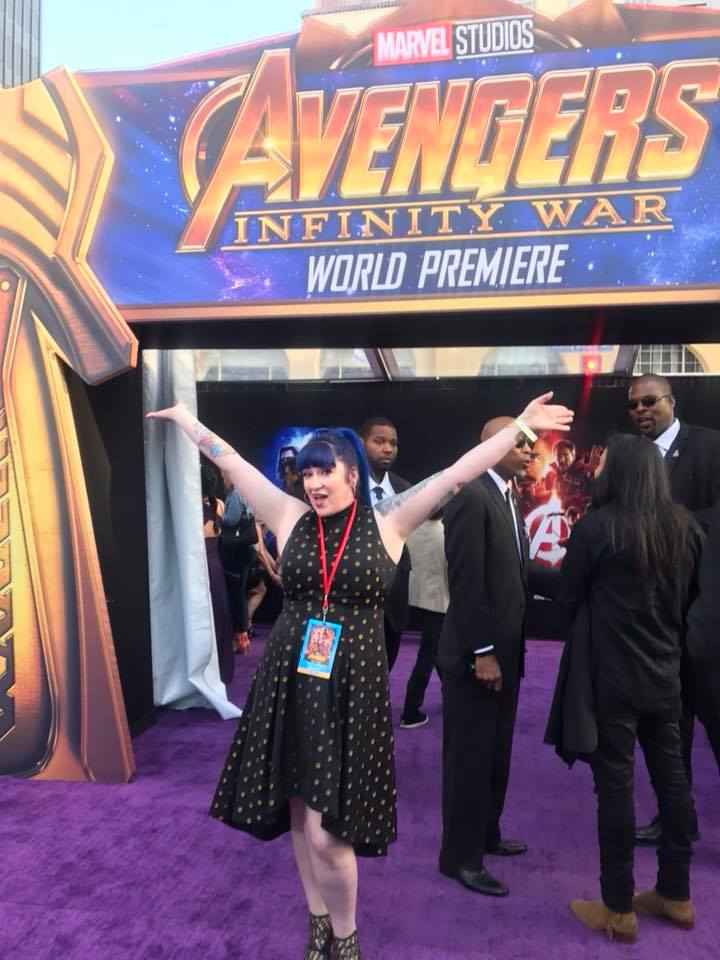 Getting to the red – err purple – carpet was surreal. I had done this a few times before, but this was different. This was special… Avengers: Infinity War was not only playing at Dolby Theater (the Oscar theater), but also simultaneously at El Capitan Theater and TCL Chinese Theater. There were SO MANY people there. I immediately spotted one of my favorite members of the Antourage (Ant-Man) David Dasmalchian and his wife Evelyn. I had met him originally while interviewing him for Ant-Man back in 2016 and instantly adored his excitement for being a part of it all. I then ran into him again last year at the Guardians of the Galaxy Vol. 2 premiere and then again here. His excitement was still strong, even stronger now.
The carpet was set up with costumes and props from several movies in the MCU. Every major character was represented and it was awesome…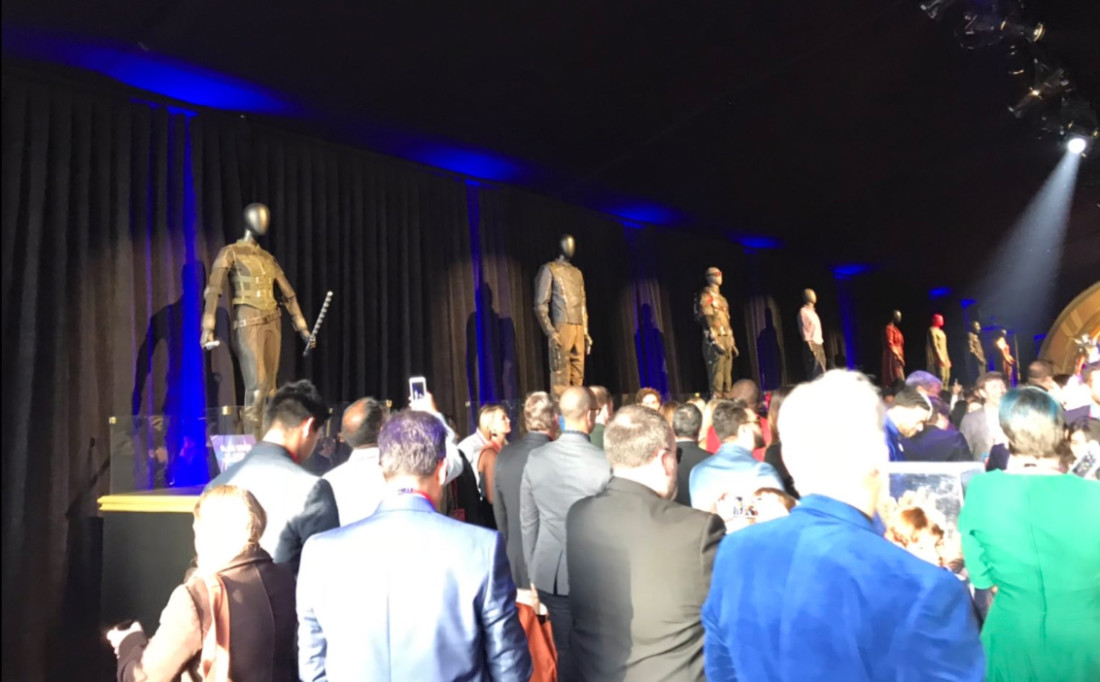 The costumes and props displayed at the world premiere of #InfinityWar – so cool to get up close! #InfinityWarEvent pic.twitter.com/rRlZDUfk5q

— Carol Jones (@AllMommyWants) April 26, 2018
The photo wall was enormous and impressive. We had to snap a few shots with it. You can't not do it, right?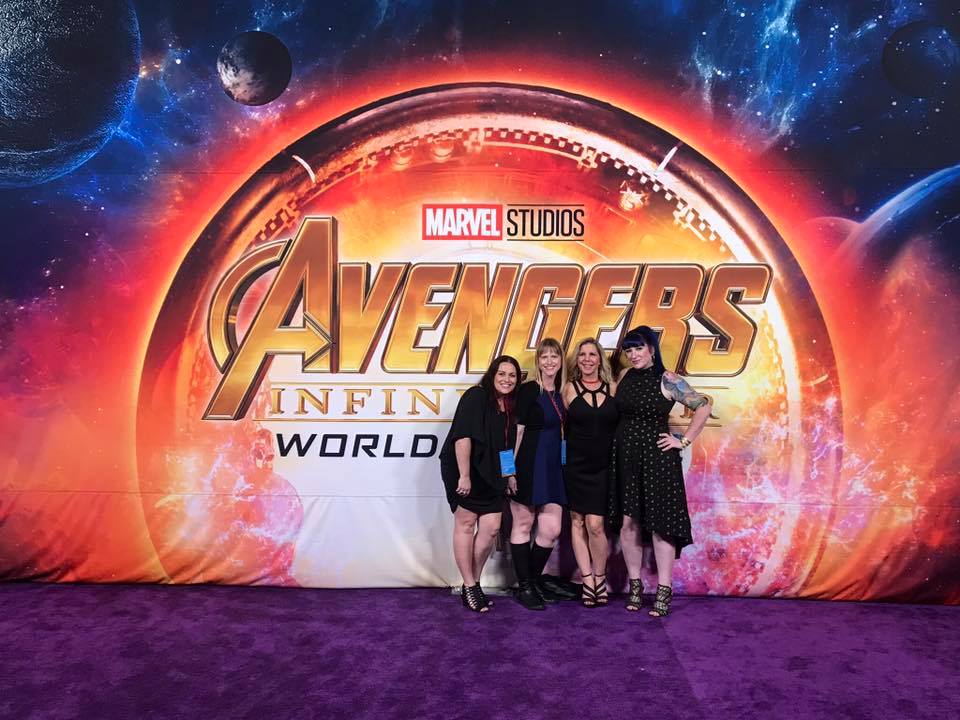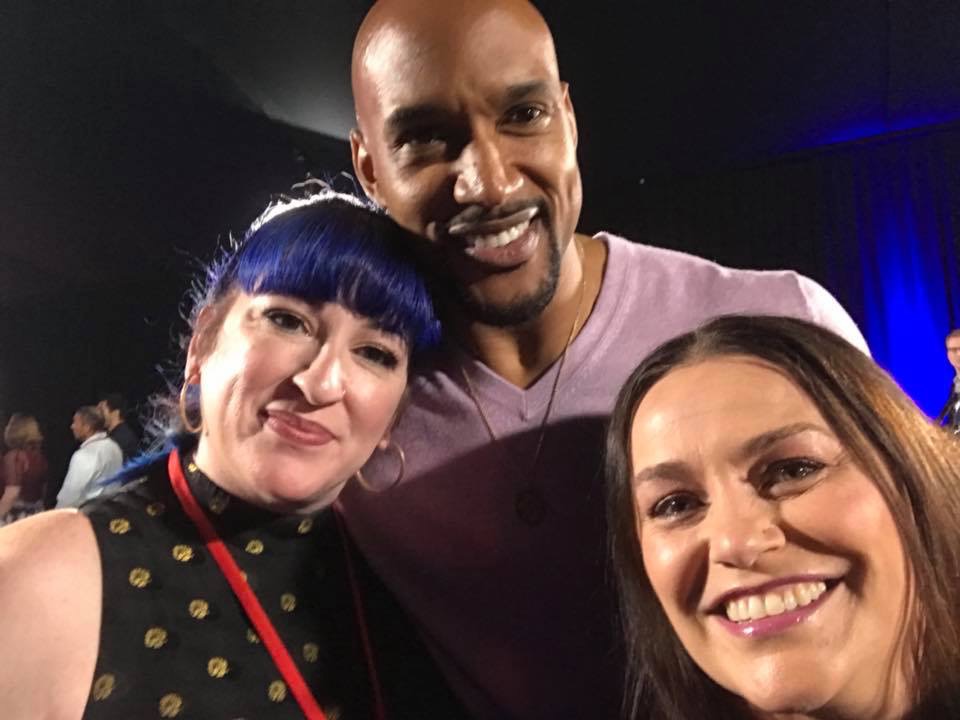 Right after we took the pictures we ran into Henry Simmons who plays Ian Mackenzie on Agents of S.H.I.E.L.D. He was so funny and sweet. We asked if we'd see him at the party and he said he had no idea if he was invited but would love to go.
Our seats were front row and I was dead center of it. Not the best seats when watching a movie, BUT being there when the cast announced was thrilling. AND our seats are often referred to by the publicist as the "Meryl Streep seats". I happened upon a photo from 2018 Academy Awards and discovered that Meryl Streep indeed sat in MY seat during Frances McDormand's acceptance speech. I know they play musical chairs depending on what onstage but at this moment it was Meryl.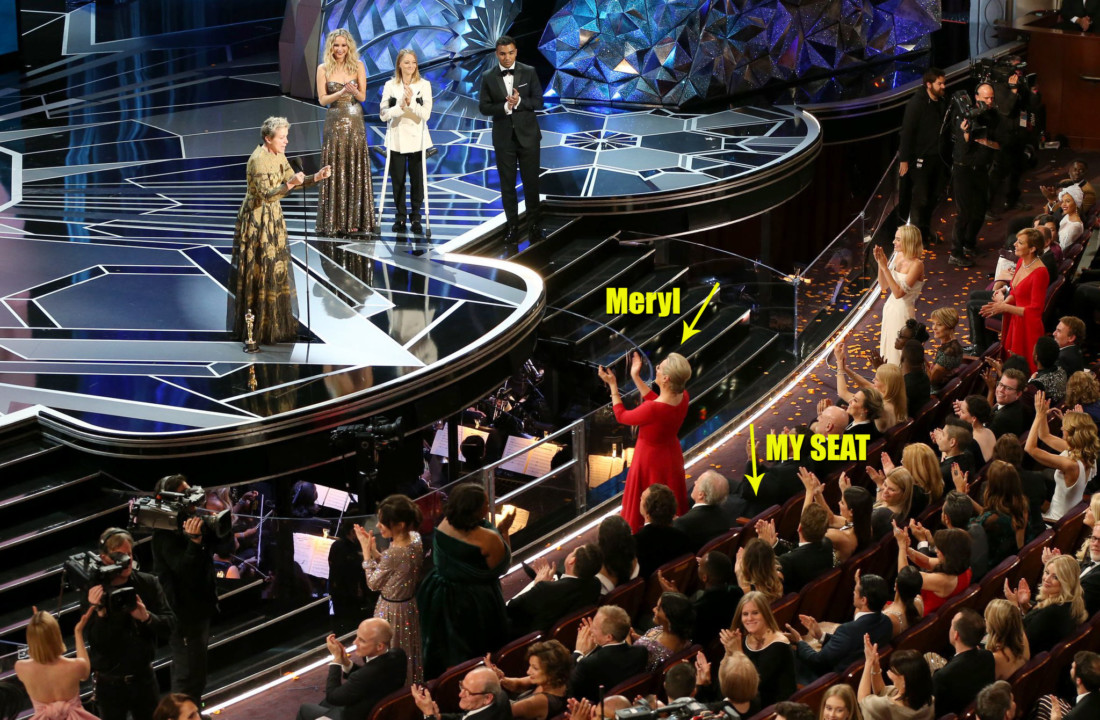 The Party
The party was phenomenal. I met eyes with several of the cast members – Mark Ruffalo (who gave me a little wave even though I have never met the man, but I'll take it), Chris Hemsworth, Tom Hiddleston and Josh Brolin.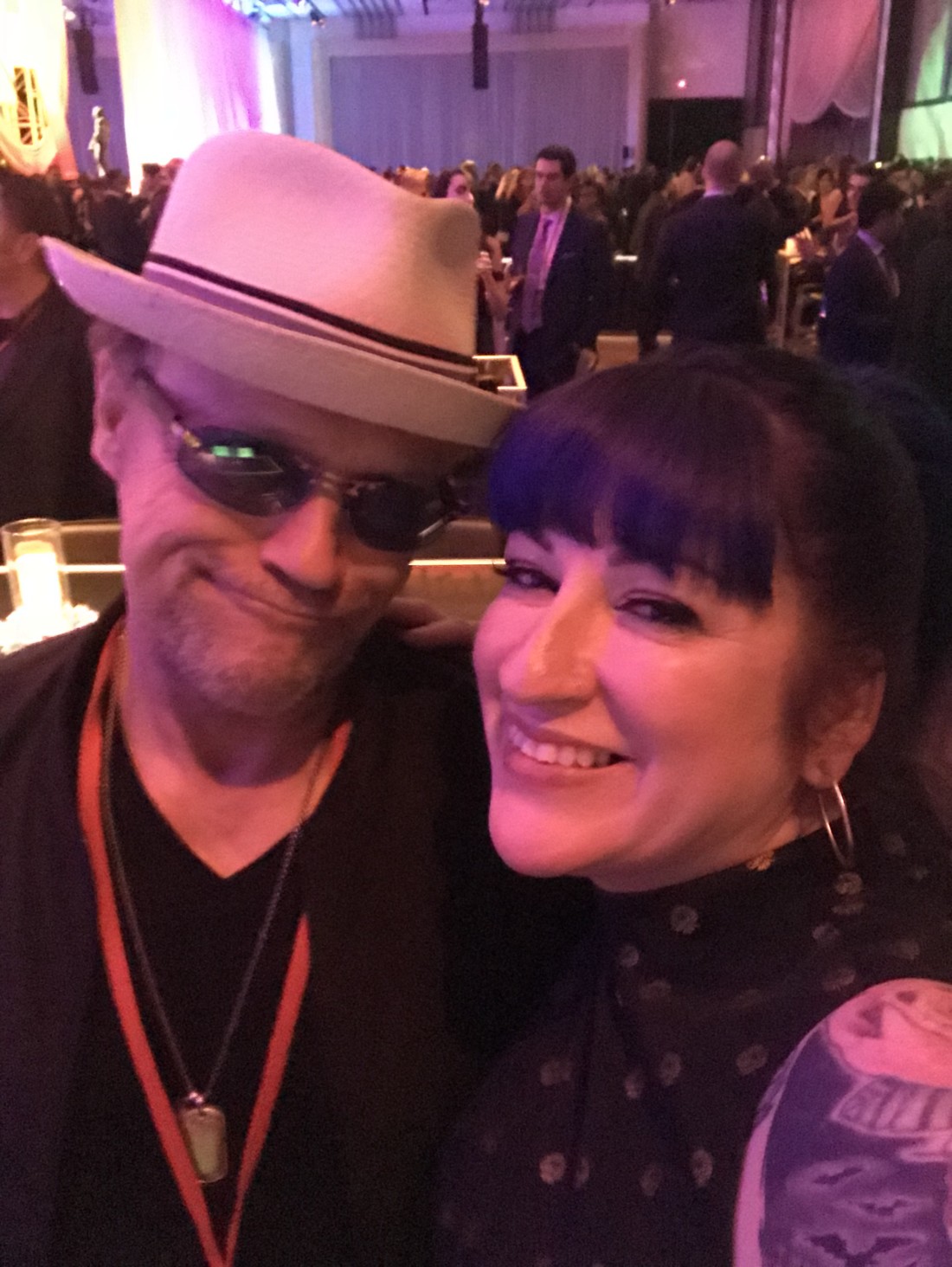 I met the always hilarious Michael Rooker (Yondu) whom I had the pleasure of interviewing last year.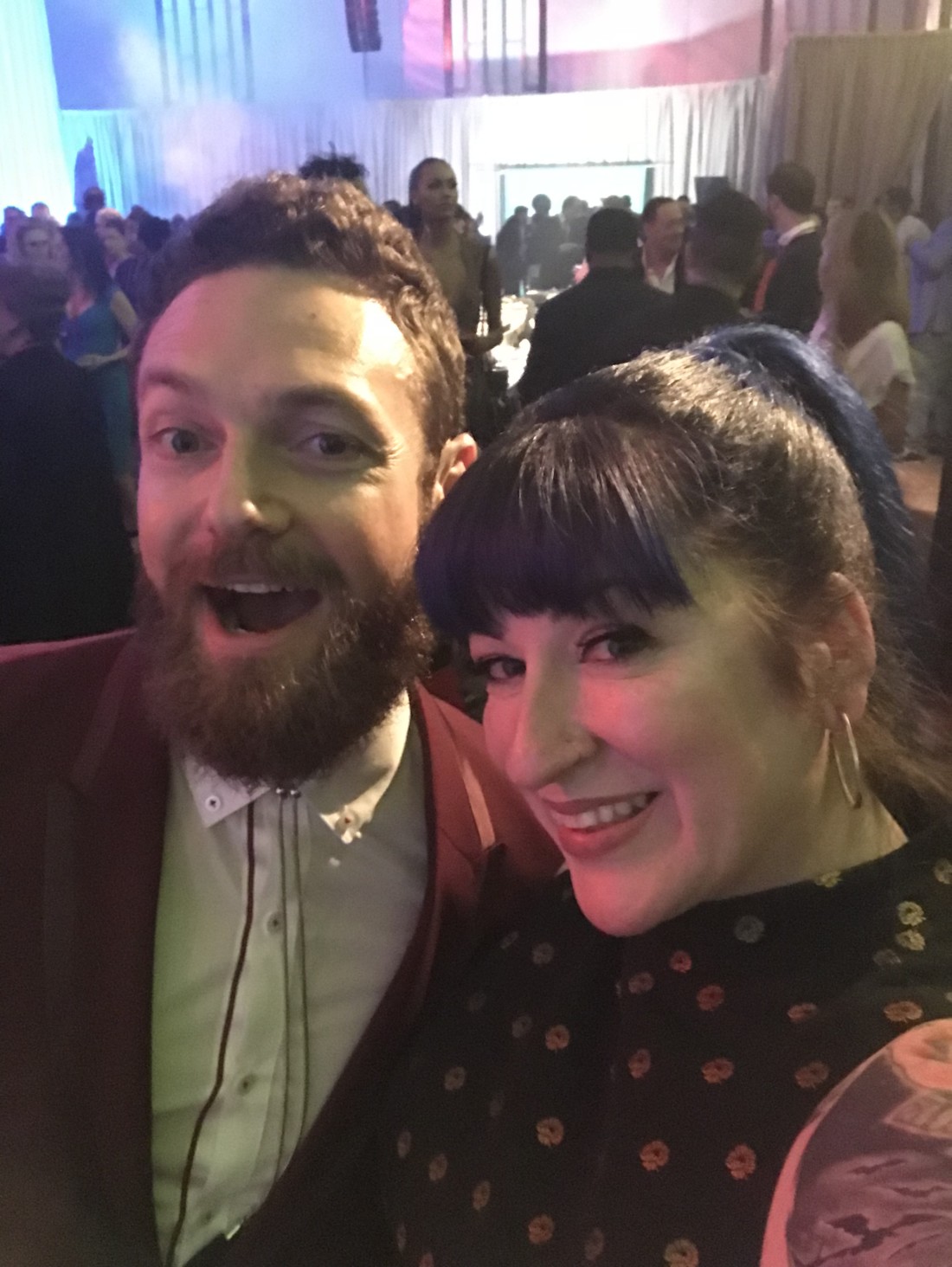 I ran into Ross Marquand, who plays Aaron on The Walking Dead. As a TWD fan I was very excited. He's so good on the show.
I ran into Kevin Feige, president of Marvel and keeper of superhero secrets. I have met him a few times before and he is always excited and eager. Last interview with him was Guardians Vol. 2 and he told director James Gunn that meeting with us bloggers was his favorite part of press junkets. I don't know if he was saying that to be kind or if it was true but he seems like a pretty genuine guy. Did I mention he's the president of Marvel?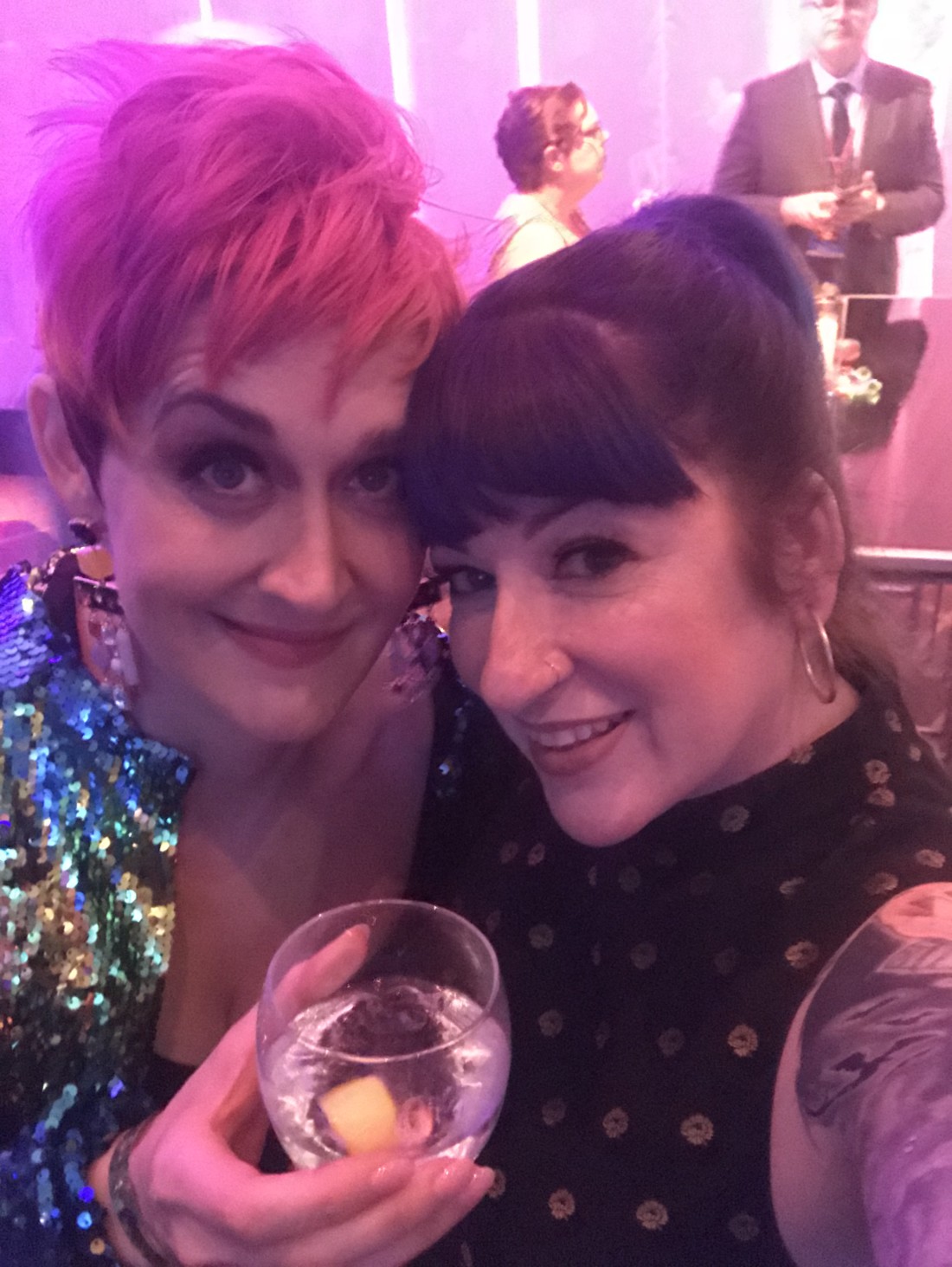 I met the bold and ultra fabulous Grae Drake from Rotten Tomatoes and can see why she is so well-liked by literally everyone she meets. She was fun, excited, and just enjoyed her life. She is someone I hope to run into again because there is something about her that instantly puts you at ease and happy.
I ran into Henry Simmons again who in fact did end up going and was very pleased he did.
When the clock struck midnight my carriage turned into a pumpkin, my feet felt like they were going to fall off, and my heart was full. Full of a great time with some wonderful friends I don't get to see nearly enough. I got to be at an event millions would kill for and few can experience. I got to get dressed up, be a star for an evening, and live in the moment. Plus I got to see Avengers: Infinity War before anyone else could, and that's something pretty special.
*Thank you to Disney and Marvel for hosting my experience. All travel and accommodations had been provided by them.