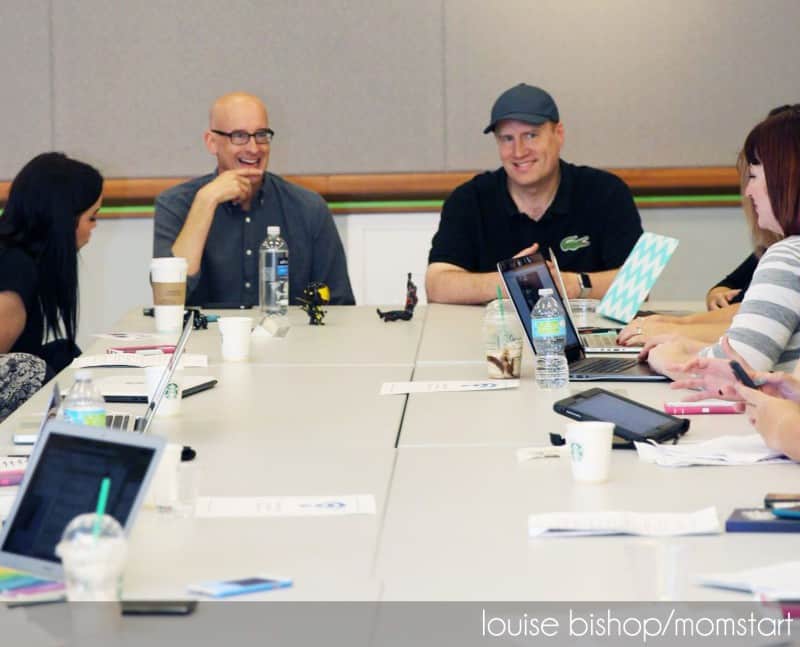 Kevin Feige knows how to surprise his fans. As president of Marvel and producer he has been a driving force for blockbusters in the comic book genre for 15 years now. His most recent Marvel film Ant-Man is now part of his list of successes. The choice in Peyton Reed as director was a smart one. Reed is no stranger to directing hot films. He has directed no less than 25 projects (including Yes Man and Bring It On) and when he took the helm of this new franchise he was in his element with the humor weaved throughout the dialogue.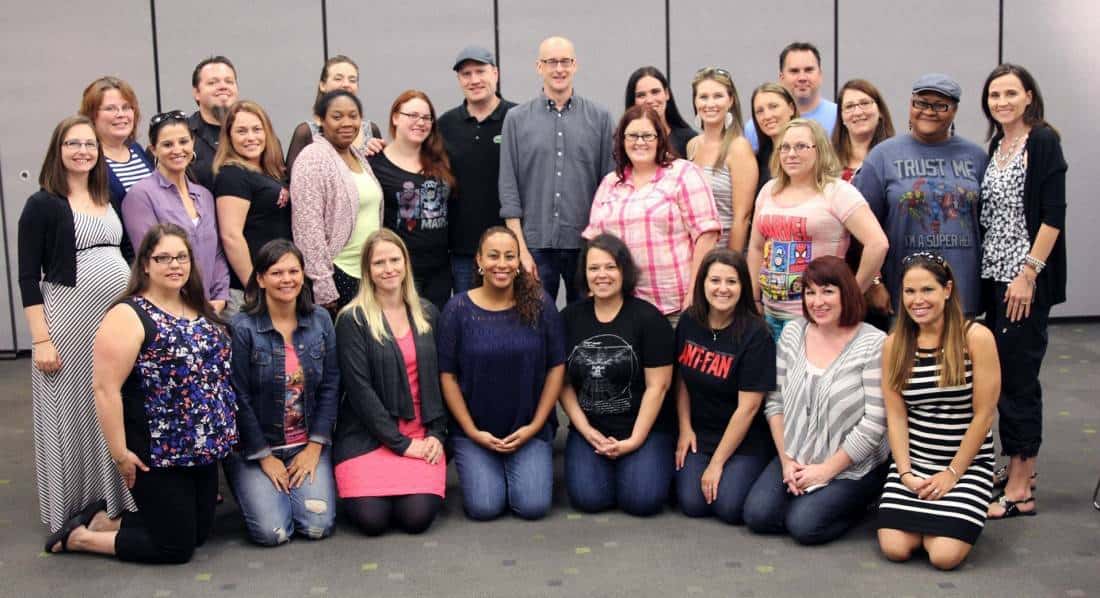 I recently got the chance to sit down and chat with Peyton Reed and Kevin Feige on Ant-Man and what's next.
One of the things that appealed to Reed was the element of family as a base for the movie, which is a small departure from the past Marvel films, but a welcome inclusion. Character Scott Lang, has goal in the movie is to when he gets out of prison – become a part of his daughter's life.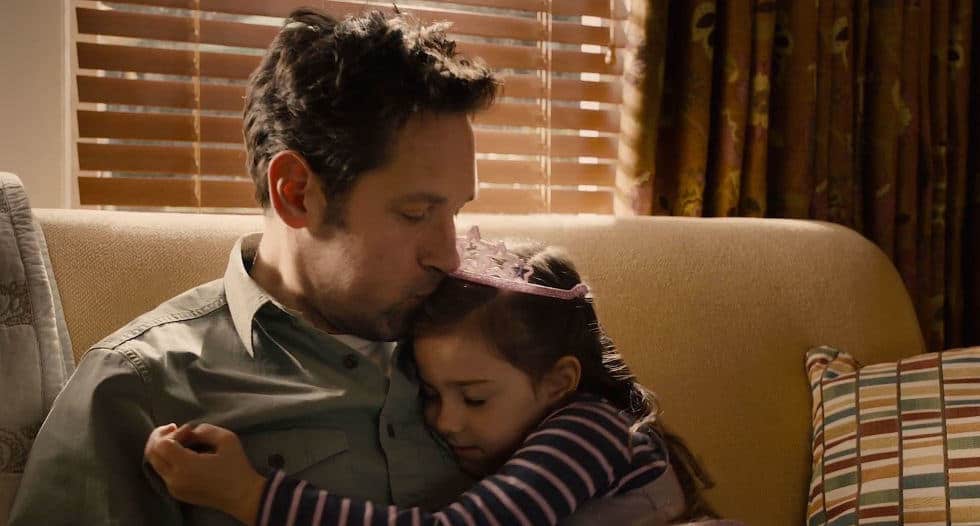 "It's a really strong, relatable personal goal," says Reed, "Michael Douglas and Paul Rudd's characters, they both have daughters and they both have kind of strange relationships. They want to be closer to their daughter. I like that sort of a bond that they have. They may not realize that that's their bond at all, but it is".
Related: Is Ant-Man Okay For Kids?
Hank Pym and Hope Van Dyne have a particularly rocky father-daughter relationship, mostly due to the fact that Hank will not tell Hope how her mother died, something Hope is desperate to know so that she feels that she is closer to her mother. According to Reed, repairing their relationship is crucial to pulling off the heist.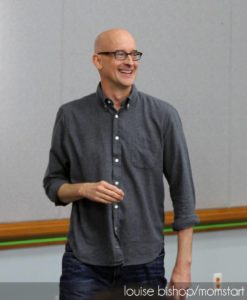 Ant-Man is the type of film Reed has wanted to do for years. Although technically it's a big departure – going from sheer comedy to action with humor – the biggest change came with the visual effects – there are about 1600 different CGI effects through the movie, in particular the "shrinking moments". Every generation has a "shrinking movie – in the 1980's it was Innerspace, the Honey, I Shrunk the Kids. Reed wanted it to look very photo-realistic and worked closely with the Visual Effects Supervisor Jake Morrison on this aspect.
"It really had to put the viewer down in that environment. When he shrinks down we wanted to shrink the audience down with him. If he's running across a table I wanted to really feel like the texture of the table. Marvel just happens to employ the top people in Hollywood for doing that and it was a huge education for me in It's amazing and the stuff that they are able to pull off is, it's kind of mind-boggling".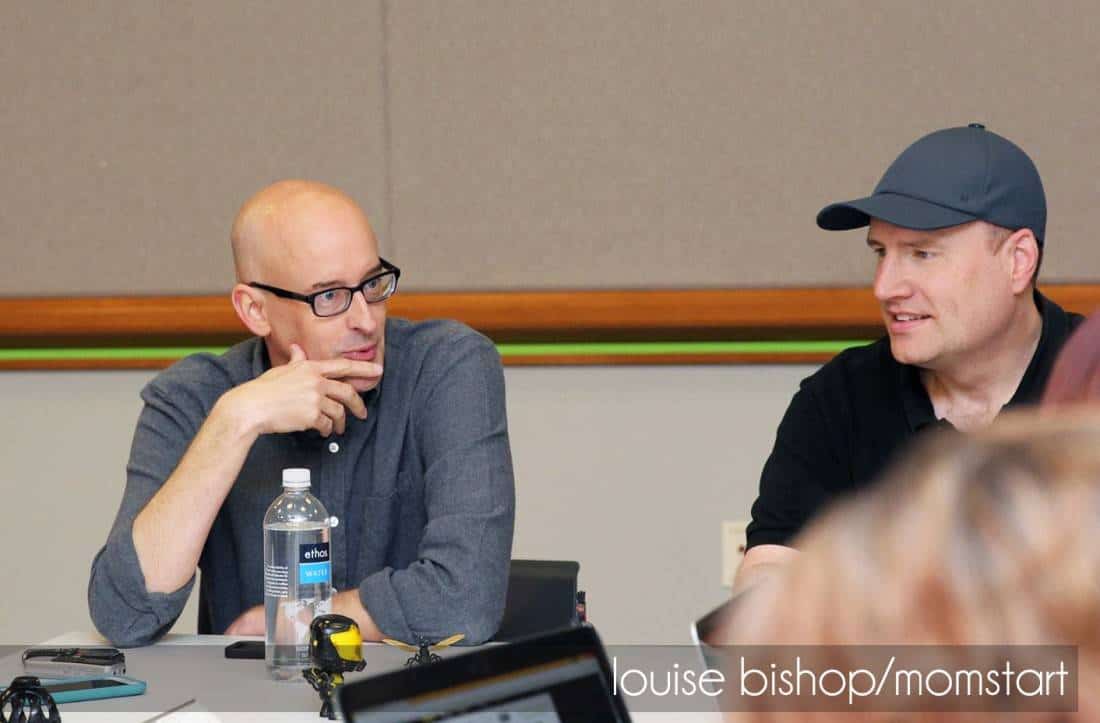 Peyton Reed prepared for Ant-Man with a combination of pouring through old comic books, pulling elements and moments from them to support the Ant-Man legacy, and watching heist movies such as Ocean's Eleven and Thomas Crown Affair. He mentioned a certain rhythm in heist movies he wanted to capture – the flow of the movie was very important to him. He wanted there to be elements of Scott Lang tempted to go back into burgling.
Related: Exclusive Interview With Paul Rudd & Evangeline Lilly
"Something that came about was in all the heist movies, they've got the plan in place, but there's just one element that we still have to get and I think it was Adam McKay who came in and said, "What if that required Ant Man who's not quite prepared to go in and maybe face this other Marvel character? I loved that idea immediately, I thought that was fantastic. How does this power stack up with this one? That was something that was incredibly fun to shoot in the movie really sort of served the purpose in the plot – he's thrown into this way before he's ready to come up against Yellowjacket."
As with many other Marvel films – The Avengers and Iron Man to name two, there is an aspect to Ant-Man that is intended to appeal toward women. According to Kevin Feige, there is a misconception that Marvel films aren't necessarily for women. In test screens, he says, it's usually the women that rate Marvel movies higher. In the end he wants to make movies that appeal to everyone and that he would want to see.
But we want to see the powerful women because we all have powerful women in our lives," Kevin notes, "That's the way of the world. Hope Van Dyne was a big part of the development of the movie, in particular when Peyton came on board and when Evangeline Lilly was about to come on board. The big question was "Well, why isn't she in the suit?" She could easily be in the suit". According to Kevin, the relationship between Hope and Hank needed to be strengthened before she donned a superhero persona. He needed to see just how capable she was, but he' so overprotective that he just can't see it right away.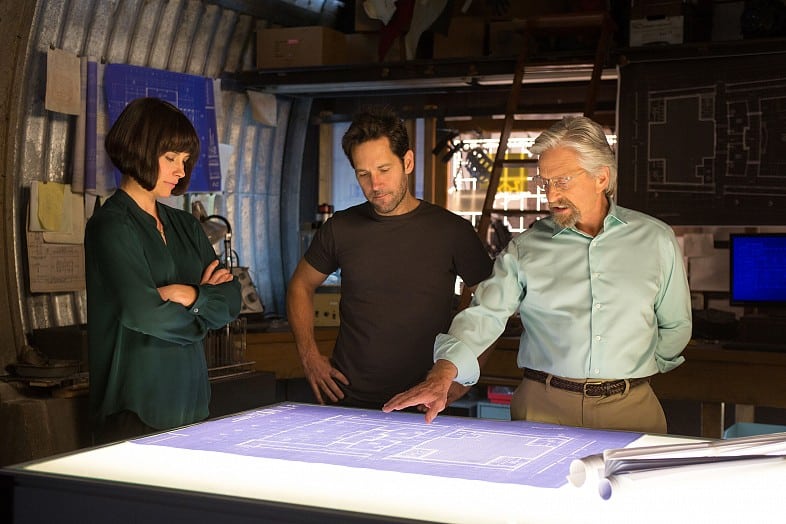 As far as the future of Ant-Man, it has been confirmed that he will be appearing in the upcoming Captain America: Civil War (via IMDB) and Kevin Feige himself confirmed there will be more appearances from the character Wasp in a Phase 3 movie, which is exciting because we will get to see the continuation of this great set of characters.
Go see Ant-Man in theaters NOW!