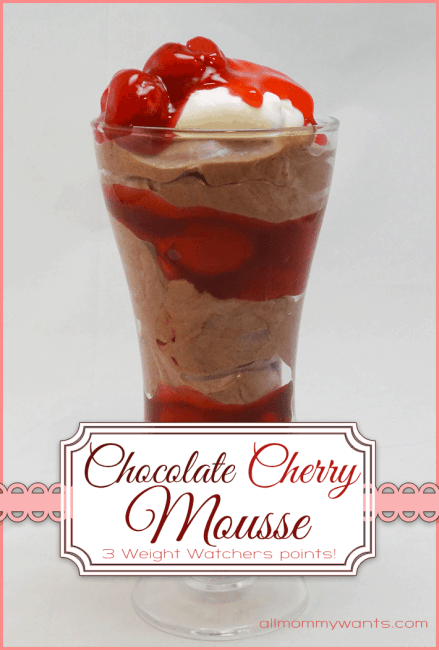 I know, right? It looks AMAZING. And I gotta tell you – it tastes so good! AND guilt-free – low calories and only 3 Weight Watchers points!
Ingredients:
1 cup sugar-free chocolate pudding
1 cup fat-free whipped topping
sugar free cherry pie filling
Fold the pudding and whipped topping together with a rubber spatula. Spoon alternating rows of mousse and cherry pie filling. top with more whipped topping and cherry pie filling. Enjoy!