My mornings are filled with getting the kids up, dressed, out the door by 7:15am. That's SO early!!! I then usually do errands before I am home to do some actual work, and before I know it, I am leaving to pick up the kids and have forgotten to eat and omg I'm starving… So something fast and good for me is a must. I am super happy that Quaker Oats has new Breakfast Flats!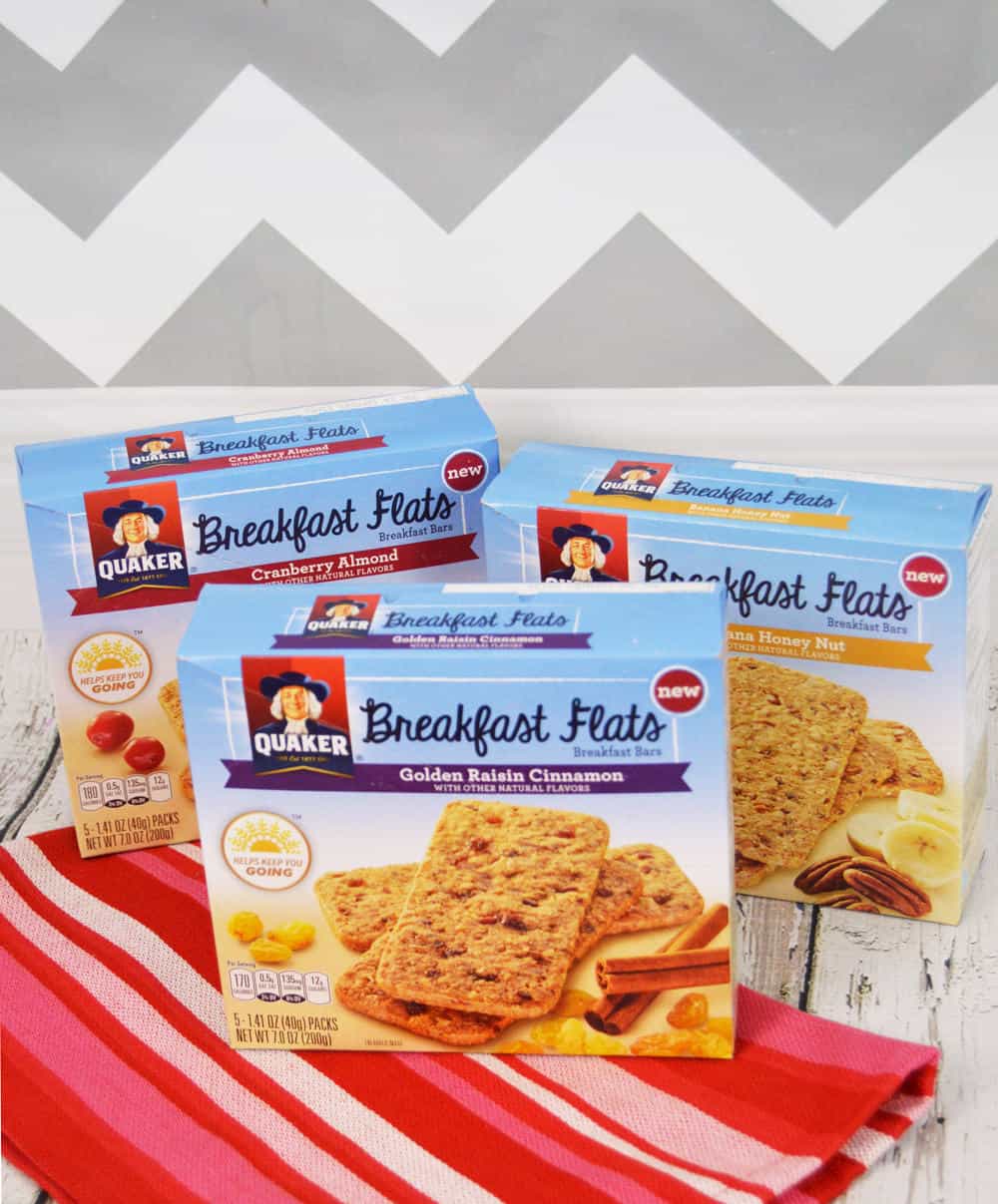 About Quaker Oats: Quaker is a brand that we all know and trust. Behind the scenes at Quaker, they put wholesome goodness into every bite for over 130 years.
Breakfast is the most important meal of the day, but sometimes it is just impossible to get in a breakfast be it healthy or not. I am a full-time mother to twins (yes you read that right, twins). Every morning is interesting, especially school mornings. While my kids are enjoying their yummy and delicious breakfast, I'm usually doing something around the house and somehow lose track of time. Totally forgetting about breakfast, we are on the way to our destination. By lunchtime, I am starving and usually don't make the best decisions on what to eat.
I recently had the opportunity to try out one of the newest products from Quakers, the Breakfast Flats. As we all know, everything that Quakers make is delicious. There are three delicious flats that are packed full of real fruit, crunchy nuts, and 18g of whole grains. Better yet, they are all less than 200 calories. Filling breakfast and less than 200 calories?! Yes, please! If we are not rushing out the door, I love to pair it with greek yogurt and a warm cup of coffee.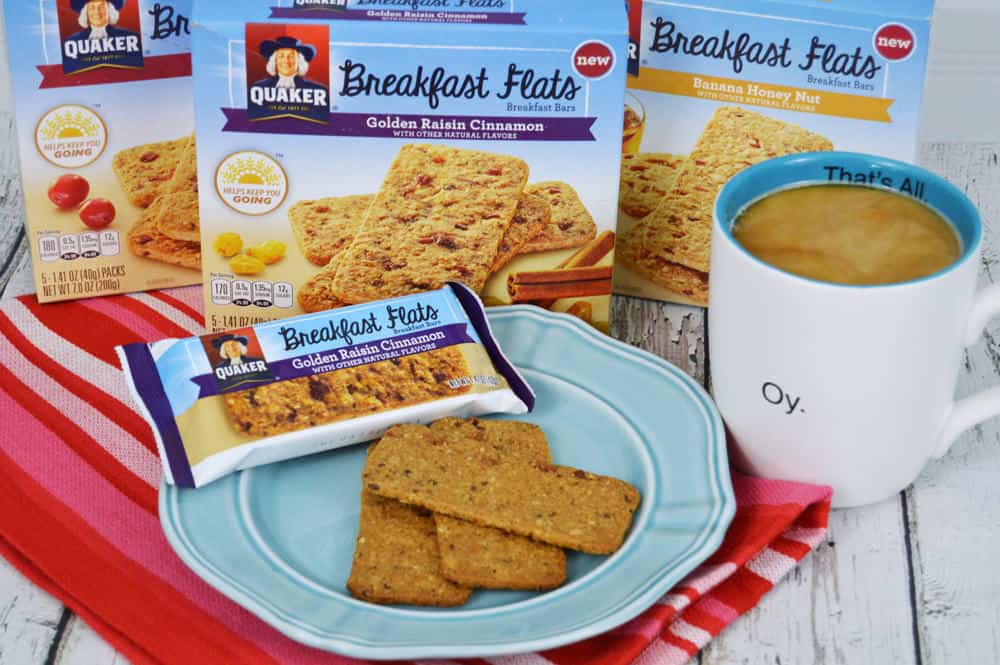 The Breakfast Flats come in three flavors:
Cranberry Almond – Packed with a punch of cranberries and almonds, along with flax and sunflower seeds, this is sure to make you say mmmmmm.
Banana Honey Nut – This tropical tasting flat has the delicious taste of banana and honey, as well as flax seed and 18g of whole grains. Your tummy will be thanking you.
Golden Raisin Cinnamon – Bringing back raisins, one flat at a time. Keep hunger at bay with golden raisins, flax seed, quinoa and 18 grams of whole grains.
My favorite is Cranberry Almond – I LOVE the crispiness mixed with a slight chew of the cranberries. Plus you can never go wrong with almond!
Head on over to your local supermarket and pick up a box today.
Connect with Quaker Oats: