* I received the item(s) reviewed, however all opinions are my own.
I have been traveling a lot this year – Los Angeles, San Francisco, and Disneyland have been my top destinations, but I have also had some great weekend road trips to the coast and Seattle. I LOVE to travel but started getting tired of my tattered canvas luggage that I have had for a few years. Don't get me wrong, it fit the bill, but I found that all of the past traveling I was doing was taking a toll on the fabric. It got dirty and scuffed and was just not cleanable. So I was excited when I received a 20″ Duralite Suitcase from American Tourister I was pretty pleased – because it was going to be getting a big workout!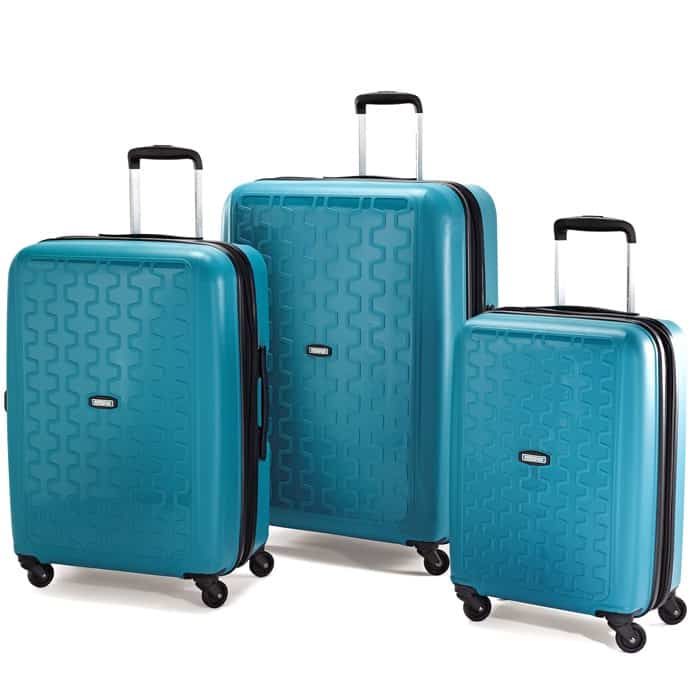 The Duralite collection has:
• Unique raised texture on case provides scratch protection and shiny recessed area provides a pop of color and visual appeal.
• Wet pocket.
• Accessory pocket.
• Full inside divider.
• Modesty Pocket.
• Elastic Cross-straps.
• Large spinner wheels for effortless maneuvering.
• Locking lightweight aluminum handle.
• Flush carry handles remain protected.
• All pieces expand for added packing capacity.
All of the things I was looking for in luggage. The color doesn't blend in with the rest of that luggage coming off the baggage belt in the airport, the wheels spin 360 degrees, and it FITS everything I need for a couple of days away. Plus it looks amazing!
I feel like it's a requirement to get the rest of the Duralite collection which includes 20″, 24″ and 28″ spinners bags. You know, for those long trips that will hopefully be coming my way soon.
Plus – THIS JUST IN! American Tourister has come out with the Limited Edition Star Wars Collection!! You can now take R2-D2, Darth Vader , or a Storm Trooper on vacation with you! How cool is that?!