I just saw Smurfs: The Lost Village with my kids last weekend and I have to say – SO cute! I don't want to spoil it for you but I can give you a general synopsis and my thoughts.
Best friends Smurfette (Demi Lovato), Brainy (Danny Pudi), Clumsy (Jack McBrayer) and Hefty (Joe Manganiello) use a special map that guides them through the Forbidden Forest, an enchanted wonderland that's filled with magical creatures. Their adventure leads them on a course to discover the biggest secret in Smurf history as they race against time and the evil wizard Gargamel (Rainn Wilson) to find a mysterious village.
The big secret will have you a little surprised and definitely excited for what's to come with the Smurfs! I had been a fan of the Smurfs since I was a little girl (yep I had the lunchbox and it was the smurfiest!). I love the new animation of Smurfs: The Lost Village. While it is state of the art and beautifully done, it also pays homage to the Smurfs look from the 1980's. The previous Smurfs films of recent years were fun, but there was always something a little.. off. I figured out it was the eyes. The new film returned to the bright wide eyes that I remember and it's AWESOME.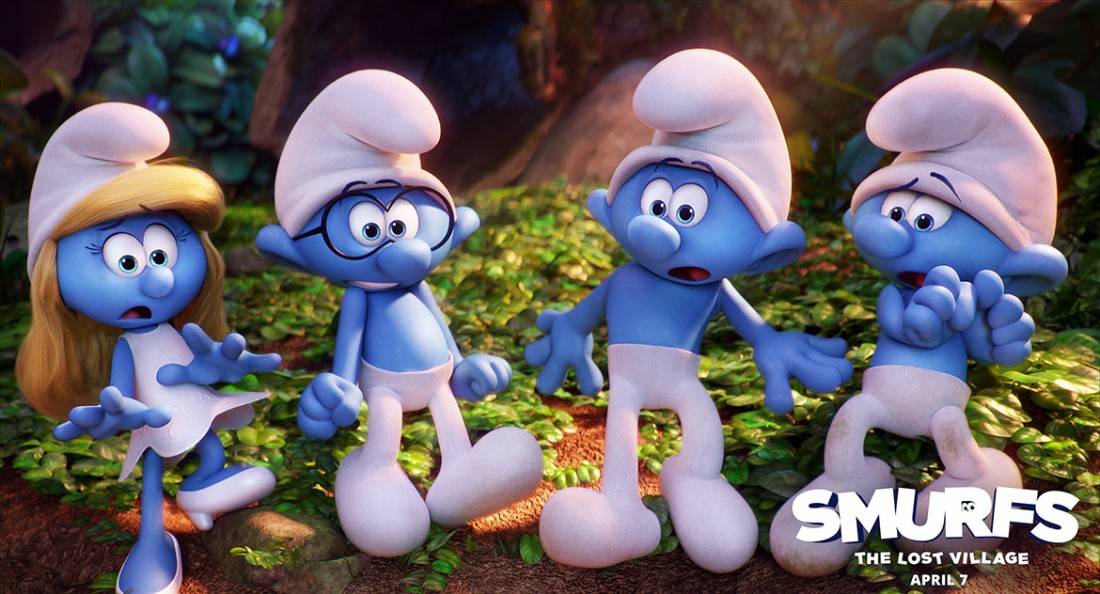 To celebrate Smurfs: The Lost Village I have a FUN craft for you!
Finger Puppets!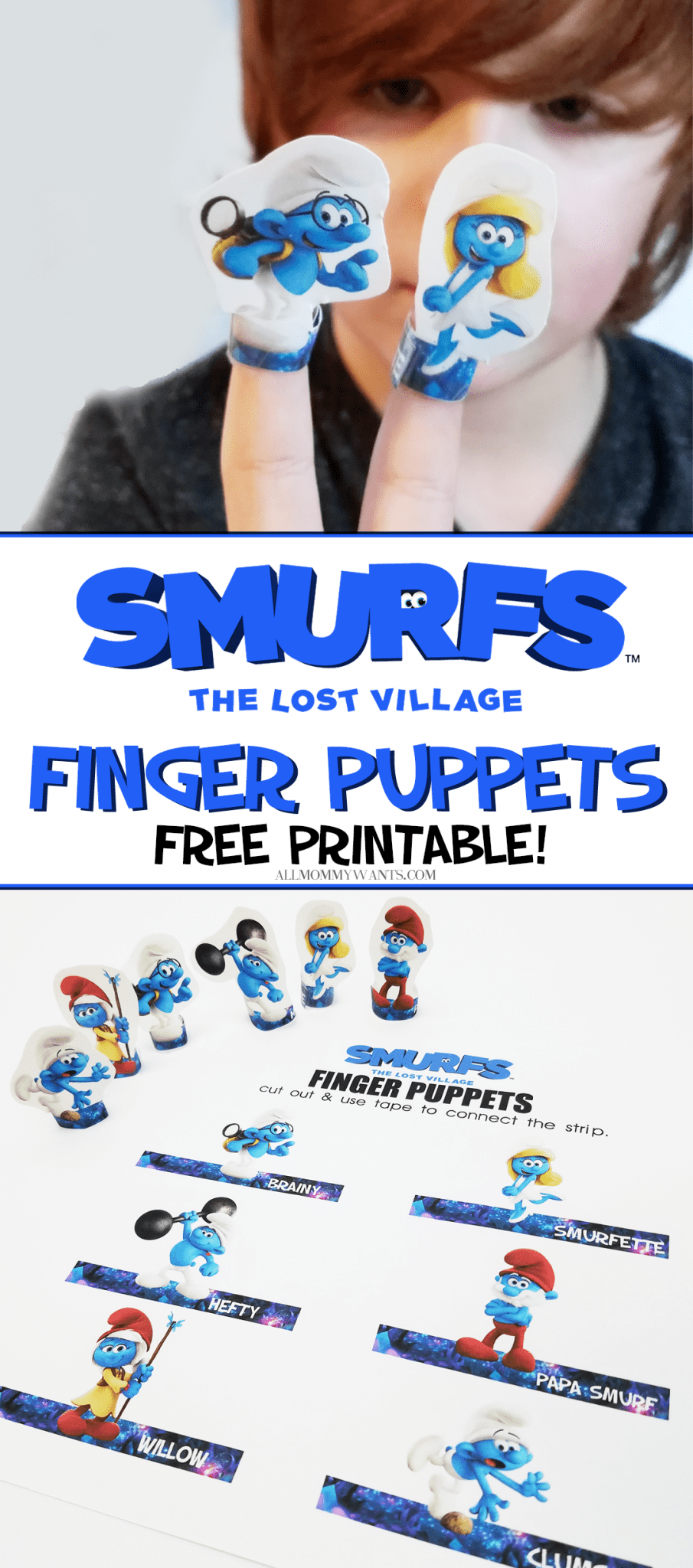 All you need to do is print out the Finger Puppets, cut them out, and tape them into a circle. Then have FUN!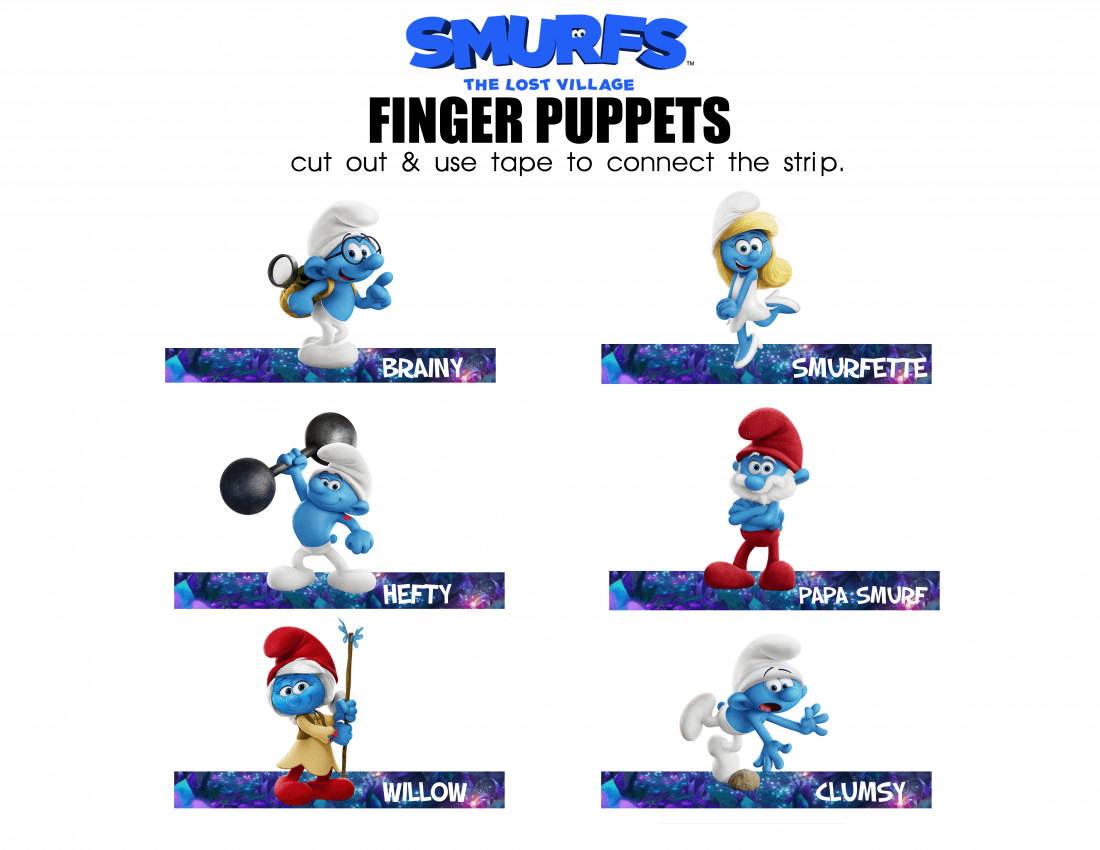 Smurfs: The Lost Village is in theaters April 7th, be sure to take your kids!