So last year I decided it was time to tear out all of my carpet and put in hardwood laminate. I did this because I have a dog, two cats, and 2 preschoolers. This combination creates messes, dander, and sometimes in the summer we will find a flea or 5. I was so tired of cleaning carpet stains, peeling clay out of the fibers, and just the dusty musty ickiness.
I have grown to LOATHE carpeting.
So when I got rid of it all, I figured (and was told) that I didn't need my vacuum anymore. No more carpet = all you need is a broom and mop, right? WRONG. So. Very. Wrong. I got rid of my vacuum and kinda missed it but not really. Then Samsung sent me the super-duper-awesome Samsung VU7000 Motion Sync Bagless Upright Vacuum with Fully Detachable Handheld Vacuum.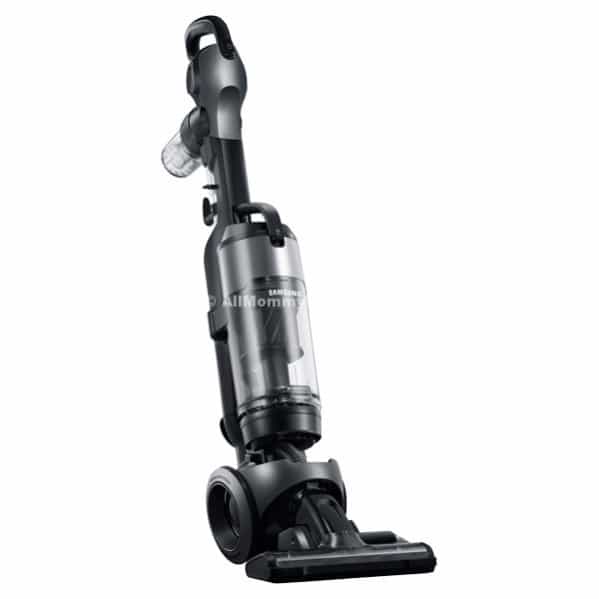 Motion Sync Design™ – Superior Swivel Steering Ensures Easy Maneuverability
Detachable Handheld Vac – Hose-less Design, Perfect for Hard-to-Reach Places
Cyclone Force Multi Separation Technology – 9 Chamber Cyclonic System
Multi-Surface Cleaning – Easily Transitions from Carpet to Hard Floors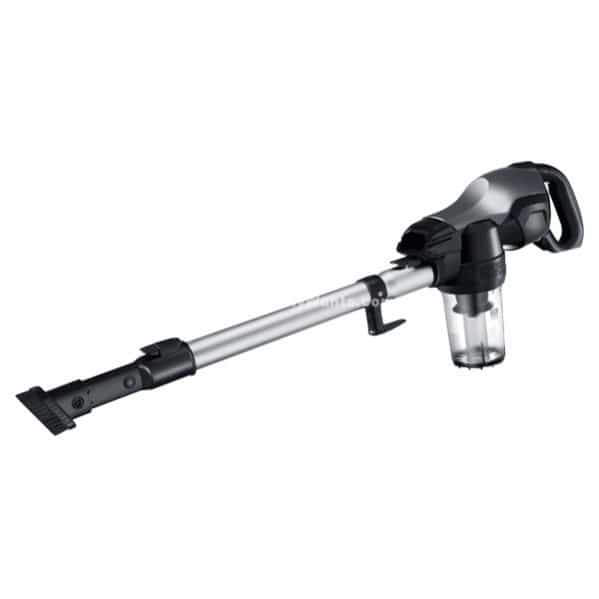 I didn't think I needed it until I had it.
My husband and I have been actively doing home renovations. Most recently we installed new counters in the kitchen and the bathroom. When he was done drilling out some stuff in the bathroom he grabbed the Samsung VU7000 to vacuum up the sawdust.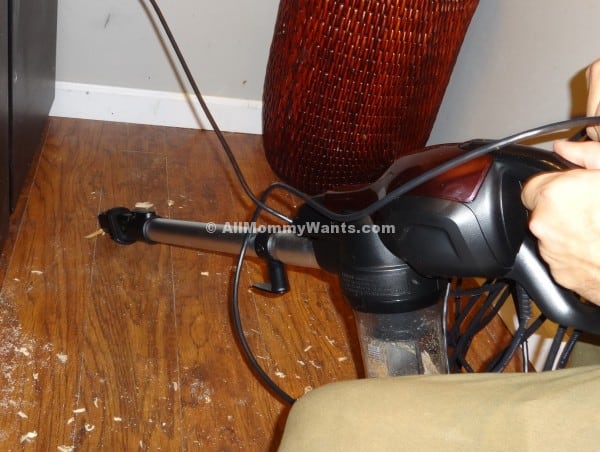 "Why don't you just sweep it up?" I said….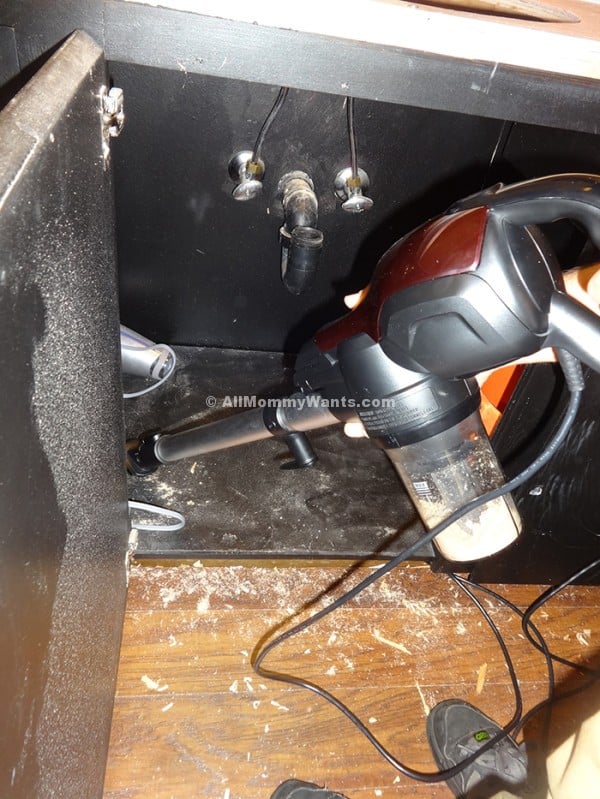 "Why would you do it the hard way when this will do it faster and better?"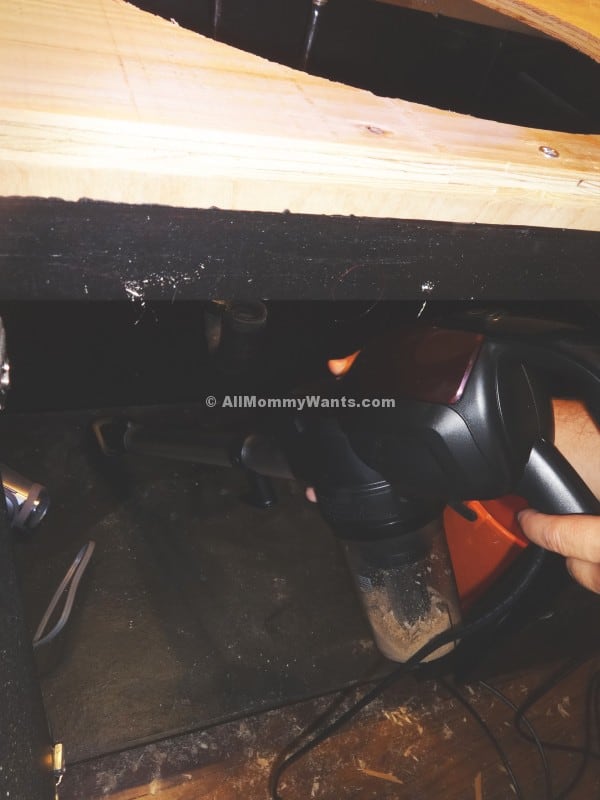 By the time we were finished with the conversation, the sawdust was pretty much gone thanks to the detachable handheld component of the VU7000. I ate a little crow and went about cleaning the rest of the house with it.
So WHY do I have a broom? I don't know, because the Samsung VU7000 does what a broom would in a fraction of the time and a much more efficient and BETTER way. Even in the little tiny spots, like behind my kids' bathroom sink because of that handy detachable vacuum. It's AWESOME. It kicks the booty of the competitors and doesn't cost as much (MSRP $449).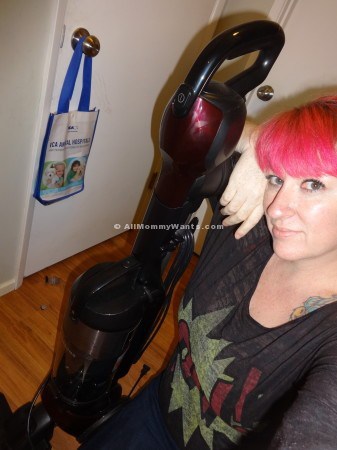 Some more info on the Samsung VU7000:
Motion Sync Design
With its unique Motion Sync Design™, this vacuum cleaner can easily manuever around furniture and obstacles in the house. Its large, lightweight wheels roll with minimum effort and the cambered wheel design provides smooth motion during use.
Detachable Handheld Vac
The detachable handheld vac can be quickly removed to clean in tight places traditional vacuums can't access. The hose-less design and separate motor allows for more freedom of movement and the built-in accessories ensure you don't waste time looking for lost tools.
Cyclone Force Multi Technology
The strong centrifugal forces in all 9-cyclonic chambers delivers powerful, powerful suction and filters more than 99% of fine dust and debris. The superior separation means filters last longer.
Multi-Surface Cleaning
Enjoy efficient multi-surface cleaning by turning off the brush roll with the push of a button for scatter-free suction on hard floors. Simply turn brush roll back on when moving back to carpets.
Find the Samsung VU7000 at most retailers -check out the Samsung website for specific locations near you.
*while supplied with the item(s) received, I was not otherwise compensated for this post. All opinions expressed are 100% my own.