So I was inspired to make my own recipe – Starlight Spell Chocolate Bark. Why? Because we have had a solid week of snowy weather and I want to see the stars again. While snow is pretty, it's so impractical!
Starlight Spell Chocolate Bark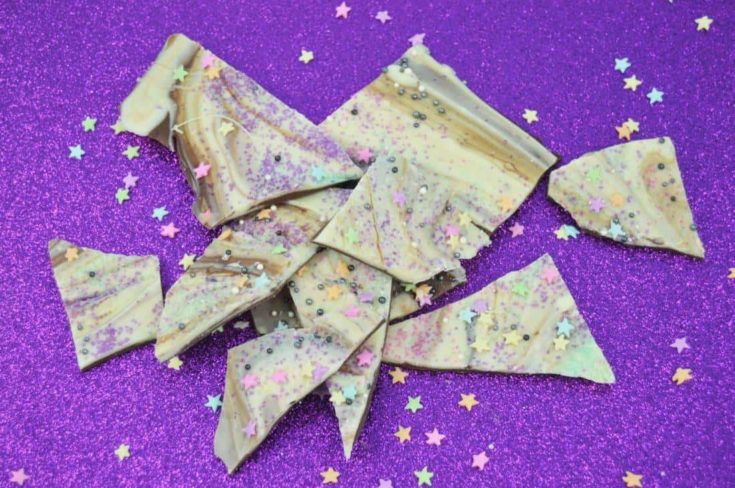 Ingredients
1 bag (16oz) Milk Chocolate Chips
1 bag (16oz) White Chocolate Chips
Sprinkles! MORE sprinkles!
STAR Sprinkles (this is the secret for making it all work)
Instructions
Melt chocolate in the microwave or double broiler.
Pour milk chocolate on to a pan lined in parchment paper and spread.
Add some stars and sprinkles, then pour white chocolate on top.
Add more sprinkles and stars and freeze for 30 minutes.
Break apart and see the stars!!
Crazy easy, right?