*I received free Foster Farms Ground Turkey to facilitate this post.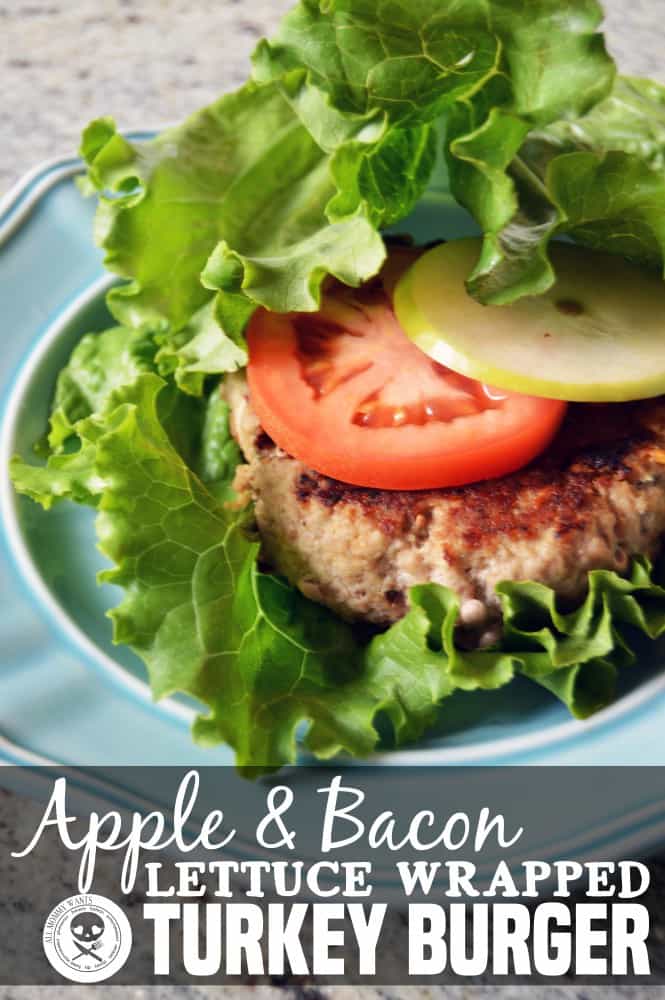 PIN this to your favorite Food/Recipe Board!
Hello YUM! These Apple & Bacon Lettuce Wrapped Turkey Burgers has everything – it's delicious, healthy and is Paleo, Gluten-Free & Weight Watchers Friendly – only 6 PointsPlus! I used Foster Farms Fresh & Natural Ground Turkey and it made all the difference. Here's how to make these amazing burgers!

Ingredients:
1 package (20oz) Foster Farms Fresh & Natural Ground Turkey (or your favorite ground turkey)
4 strips bacon
1 Granny Smith apple plus 4 slices
1 clove garlic
salt & pepper
8 leaves of fresh leafy lettuce
1 tomato, sliced (garnish)

Instructions:
Coarsely chop apple and bacon. Saute on medium heat until bacon is crisp, then drain on a paper towel. Let cool. Mix thoroughly with ground turkey & split into 4 equal parts. Form a  patty from each (I LOVE this burger press!). Grill until internal temperature reaches 165 degrees Fahrenheit. Top each burger with a slice of apple and a tomato. Use 2 fresh pieces of leafy romaine lettuce as "buns". You can also use your favorite fat-free ranch dressing (add WW points accordingly, 1tbs=1 point). Makes 4 servings.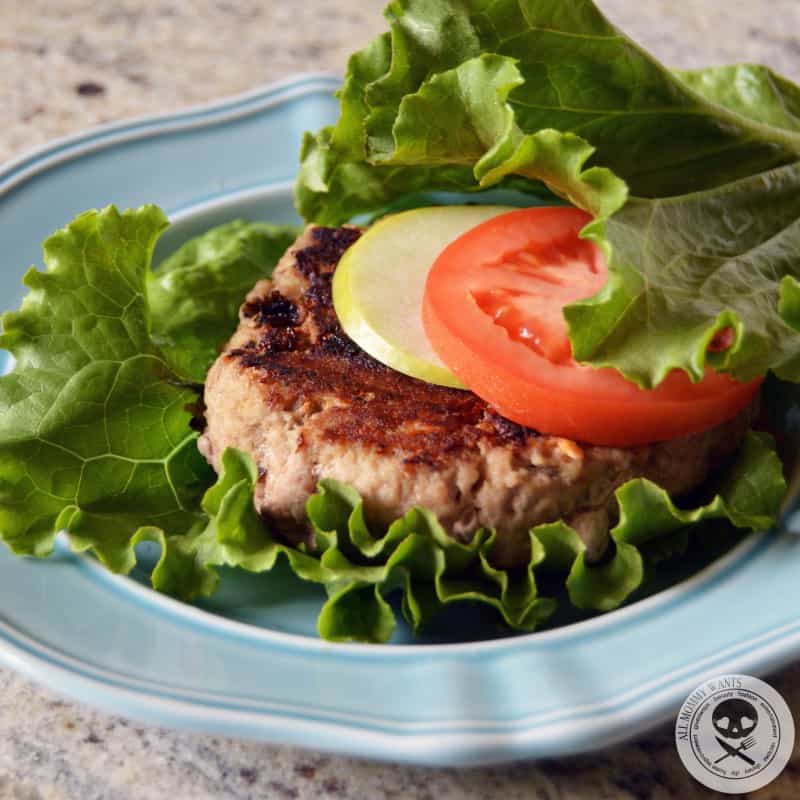 How AMAZING does this look? 
A great alternative to beef, Foster Farms fresh ground turkey is 100% natural with no added hormones, steroids, salt, chemicals or artificial enhancers. It's tender, meaty and perfect for burgers, lasagna, pasta sauce and more! You can find Foster Farms Fresh & Natural Ground Turkey along with other Foster Farms Fresh products in your grocer's meat section!