Now that it's getting chilly, all I can think about is Elsa and Anna. My kids wonder if Elsa is behind the cold tickling the air, and we are back to singing "Let it Go" at the top of our lungs. I love that Bounty has brought Frozen into our homes again with the NEW Bounty Prints paper towels and napkins – featuring our favorites from Frozen!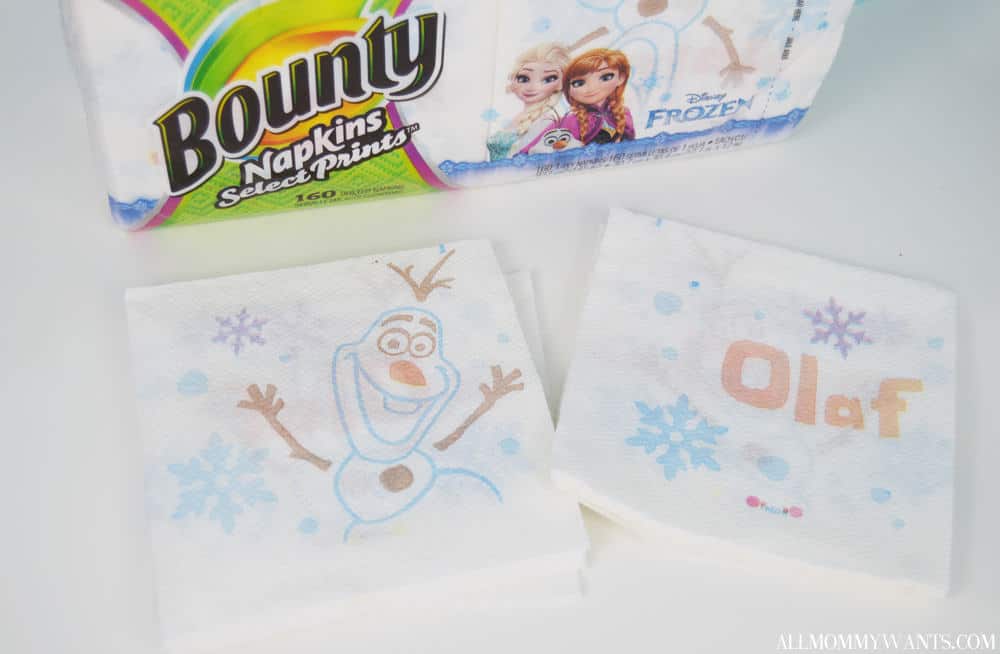 I love that Bounty is 2x more absorbent vs. the leading ordinary brand. Bounty is more absorbent, so the roll can last through mess after mess.
One of my favorite messes is cooking and making treats with my daughter. She loves making smoothies so she helped me make a Frozen themed breakfast smoothie – perfect for those mornings when all we want to do is cuddle up and sing "Let It Go"…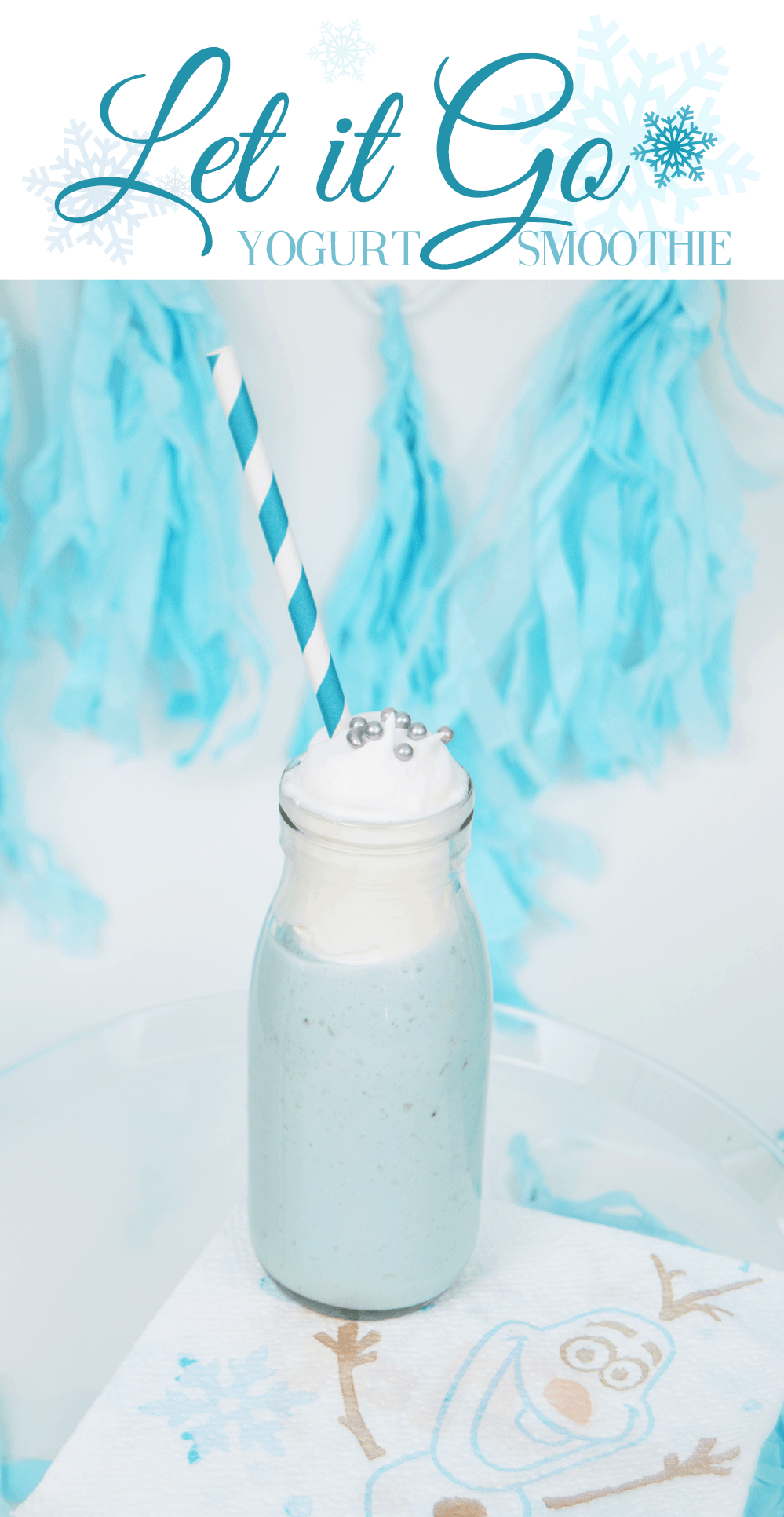 Elsa's Let It Go Breakfast Smoothie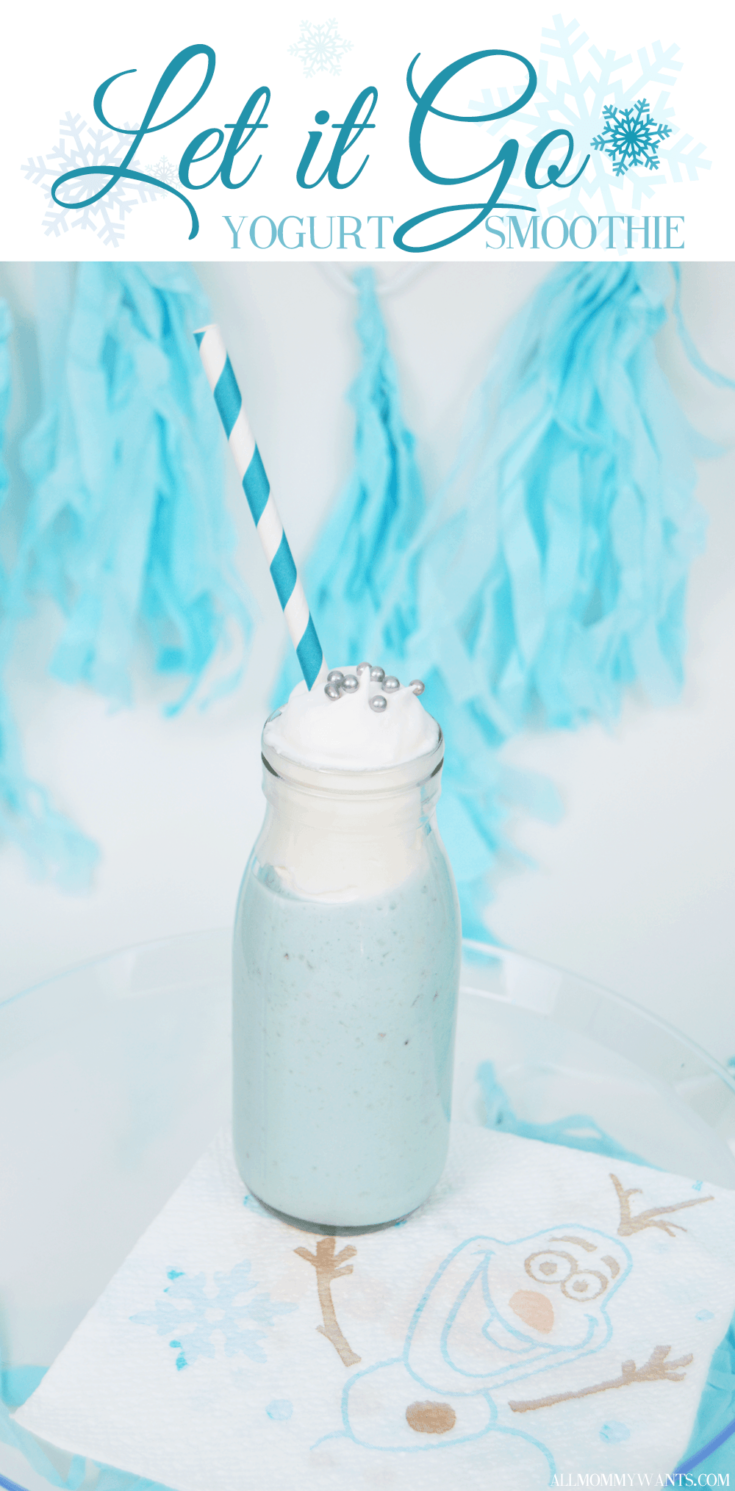 Ingredients
6oz plain yogurt
¼ cup milk
½ banana
½ cup favorite frozen berries (I love marionberries and blueberries!)
Blue food coloring
Nonfat whipped topping
Sprinkles
Instructions
Add yogurt, milk, banana and berries to a blender and mix until smooth.
Add one drop of blue food coloring.
Serve in a tall glass and top with nonfat whipped topping and a few sprinkles.
Enjoy!
I love that this smoothie is not only fun to look at, but also delicious and healthy!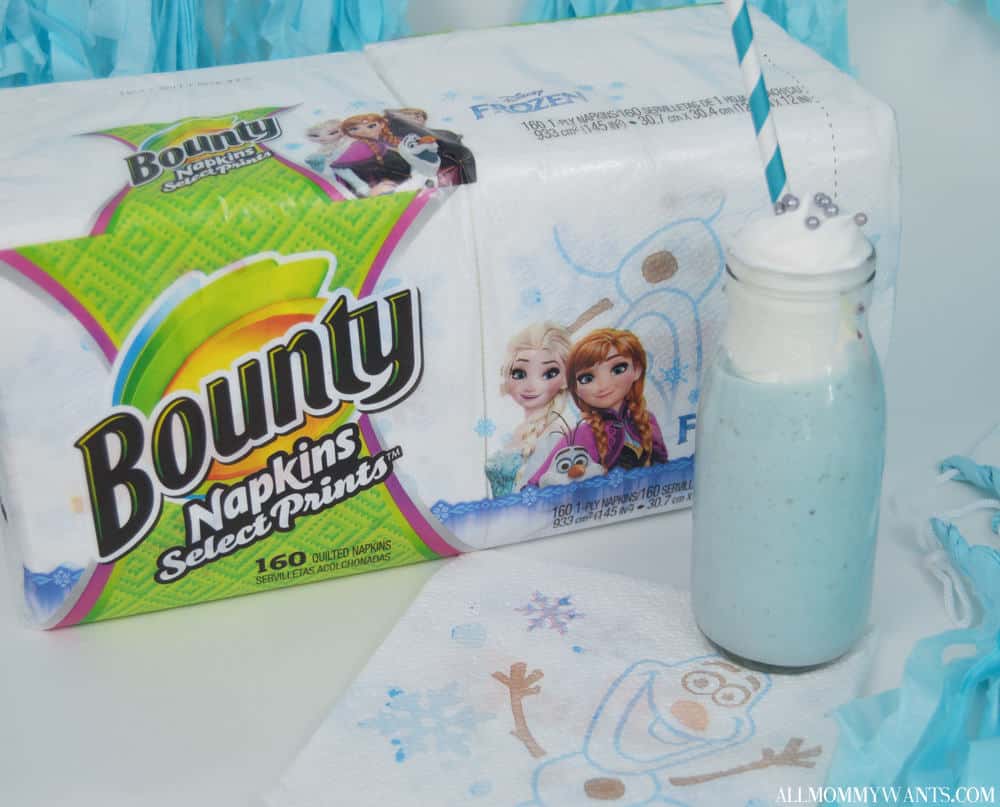 You can find Bounty Prints Featuring Disney Frozen at most major retailers – just look for them wherever Bounty is sold.
*I was supplied with materials and compensation for this post, however all opinions and content are my own.