* This post is sponsored by Hidden Valley Ranch & Datarank. All opinions are 100% my own.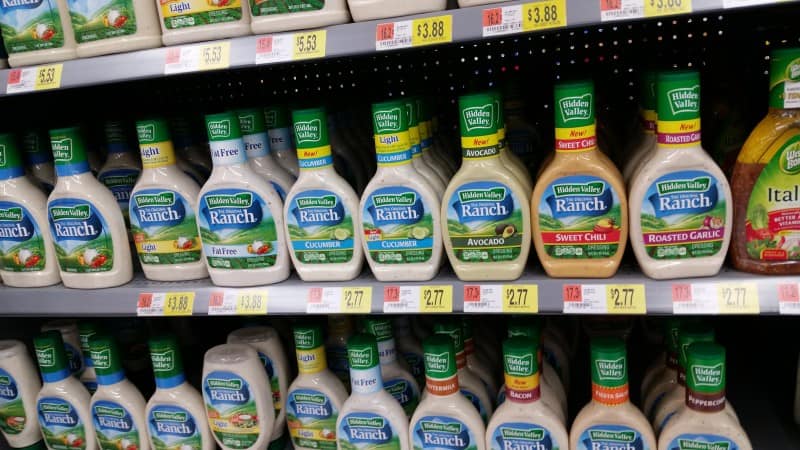 I was so excited to find out that Hidden Valley Ranch has some NEW flavors at Walmart! I love Hidden Valley for everything from dips to dressings, but I felt inspired by the new flavors to try something completely different. Roasted Garlic Fingerling Potatoes! Here's the recipe: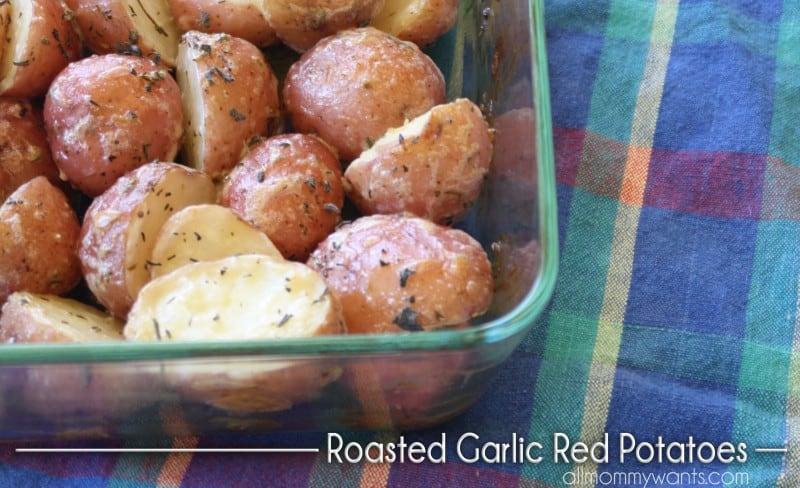 Roasted Garlic Red Potatoes (Using Roasted Garlic Hidden Valley Ranch Dressing)
You will need:
1 bag (24oz) Baby Red Potatoes
About 1/2 cup Hidden Valley Ranch Roasted Garlic Dressing (get $1 Off at Walmart HERE!)
1 sprig each of fresh rosemary, thyme, & sage
drizzle of olive oil
salt & pepper to taste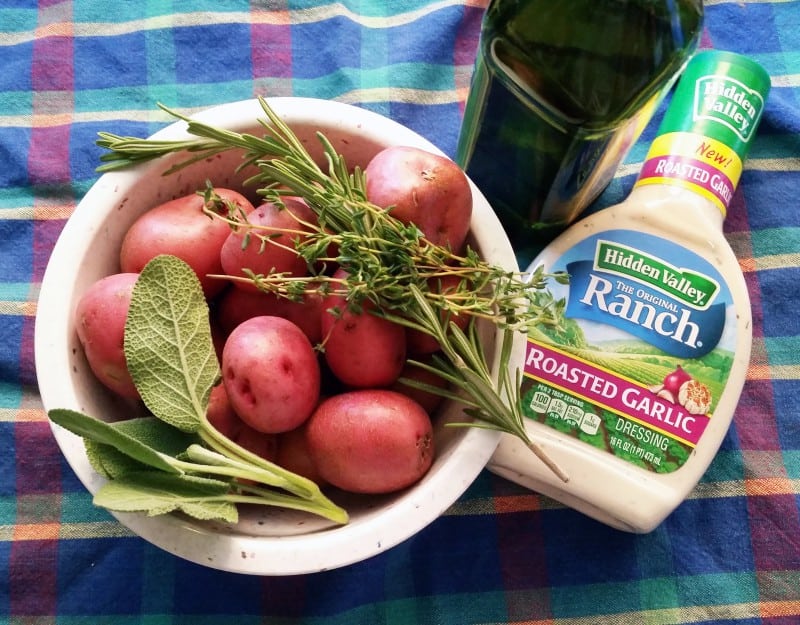 Instructions:
Cut red baby potatoes in half and place in a medium size pot. Cover with water completely and boil for 25 minutes until potatoes are aldente (soft, but not mushy, a fork should be able to pierce them but not slide in).

While potatoes are boiling preheat oven to 375 degrees and mince the fresh herbs. Drizzle olive oil on the bottom of a 9×12 oven-safe glass dish. When potatoes are done boiling drain and transfer to a large bowl.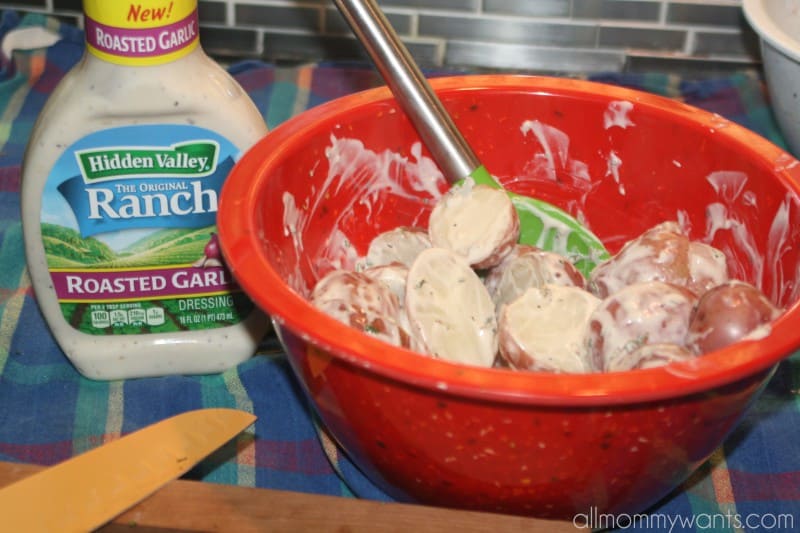 Toss in Hidden Valley Ranch Roasted Garlic Dressing and 1/2 of the minced herbs until well coated. Pour into glass dish, sprinkle remaining herbs on top and bake for about 35 minutes or until golden brown. Serve hot OR cold!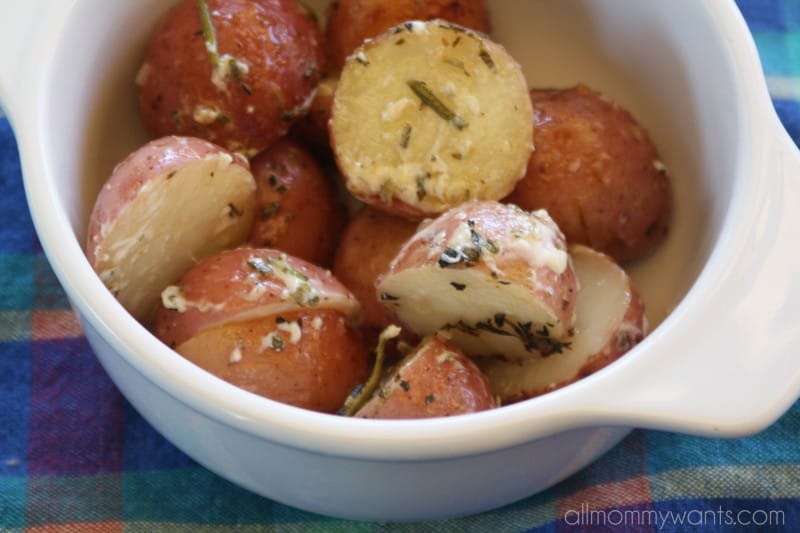 These potatoes go GREAT with barbecue chicken! TIP: instead of barbecue sauce try your favorite flavor of Hidden Valley Ranch on chicken!
Are you READY to try the new flavors of Hidden Valley Ranch? Here's an EXCLUSIVE coupon (use only at Walmart) for $1 Off Any Flavor, a HUGE savings!
I love the new flavors of Hidden Valley Ranch Dressing and can't wait to try them. The new flavors include:
Avocado Ranch
Cucumber Ranch
Cucumber Ranch (Light)
Sweet Chili
Roasted Garlic
Try my recipe, let me know how much you love it! Do YOU have a recipe to share using Hidden Valley Ranch? I'd love to try it – post below!