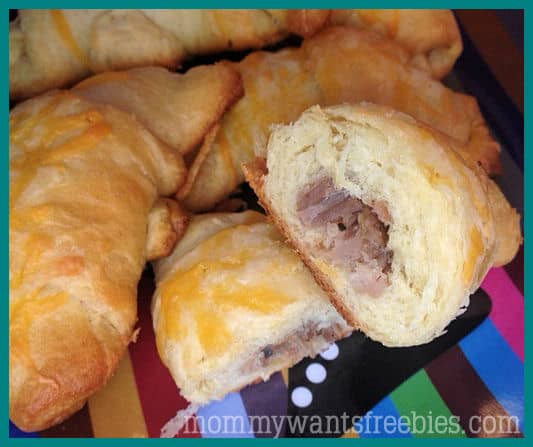 Pulled Pork Crescents
This is a favorite of my family – easy to make and great for kids who love finger food!
Like it? PIN IT!

Recipe Corner – Pulled Pork Crescents
Author:
Super easy Pulled Pork Crescents – you can substitute any protein!
Ingredients
Packaged Pulled Pork (Like Oscar Mayer Carving Board)
Shredded Cheese
Crescent Rolls
Instructions
Preheat oven to 375 degrees.
Unroll the crescents and lay out on a parchment covered cookie sheet
Place about 2 tablespoons of pulled pork in the crescent and roll it up
Top with cheese
Bake about 10 minutes or until golden brown
Serve alone or with a side of barbecue sauce or ranch dressing.