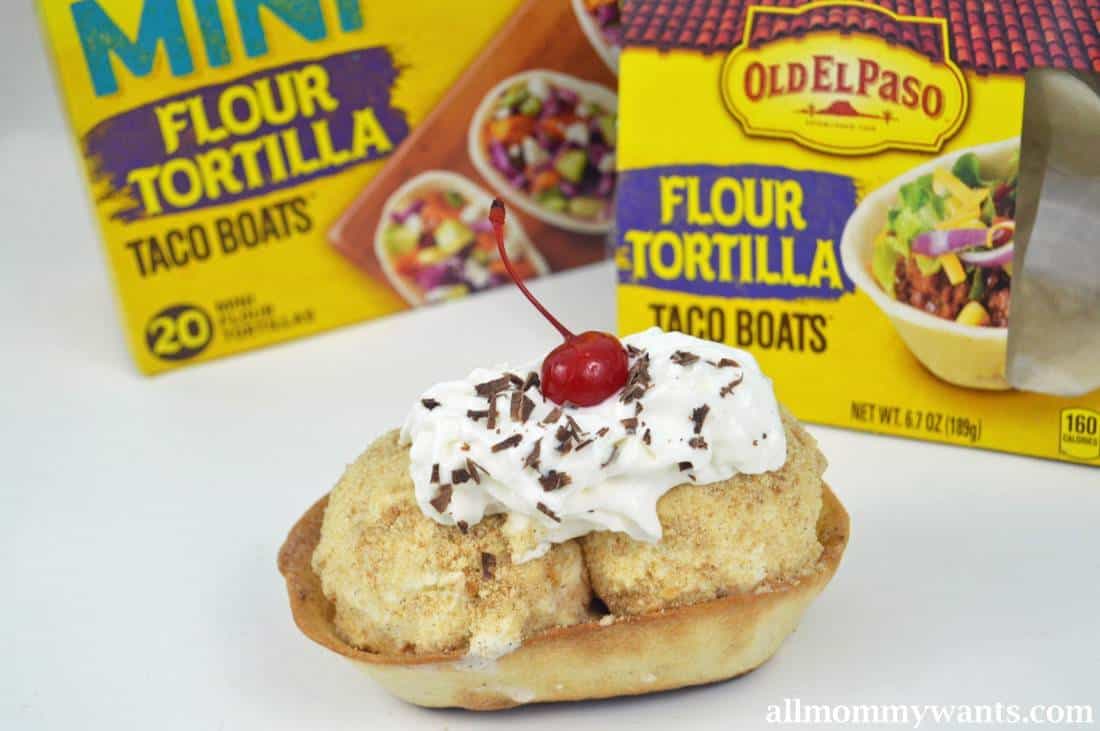 When I think of watching The BIG GAME (you know the one!) I think of food. Lots and lots of food! But it all needs to be easy to make and eat – plus it need to be delicious! I love the idea of being able to move around at a tailgate party and eat, so when Old El Paso came out with their Tortilla Taco Boats I was inspired to use them! I found them along with Stand'n Stuff Taco Shells and other Old El Paso products at my local Walmart, so be sure to check for them there.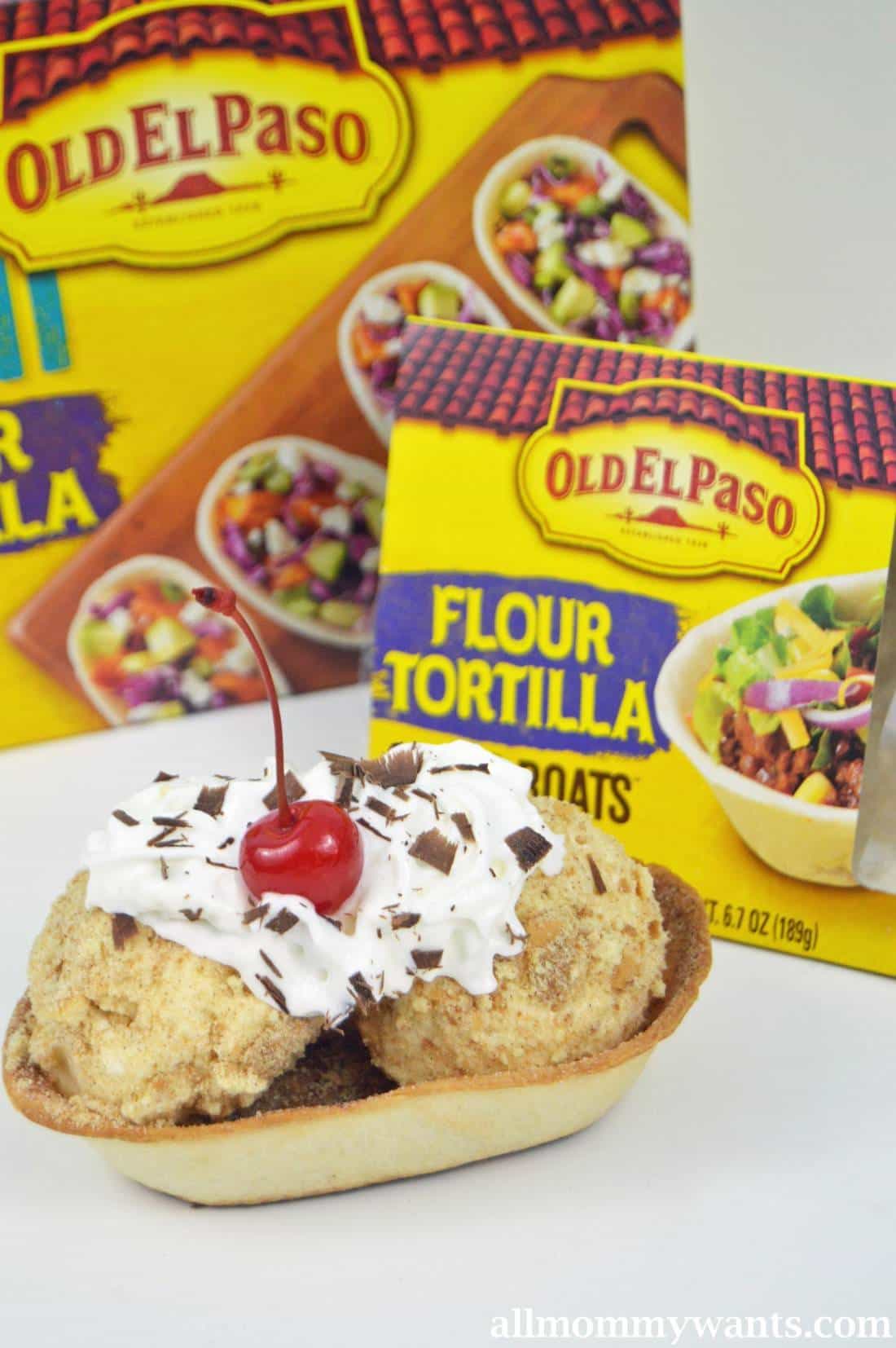 I know I can make taco salad in the Old El Paso Taco Boats, so that was easy. But I really wanted to make them as a dessert too, so I made some AMAZING Cinnamon Ice Cream Sundaes! They are pretty darn delish – and I know my fellow football fans will enjoy them when we root for our favorite teams in the Big Game!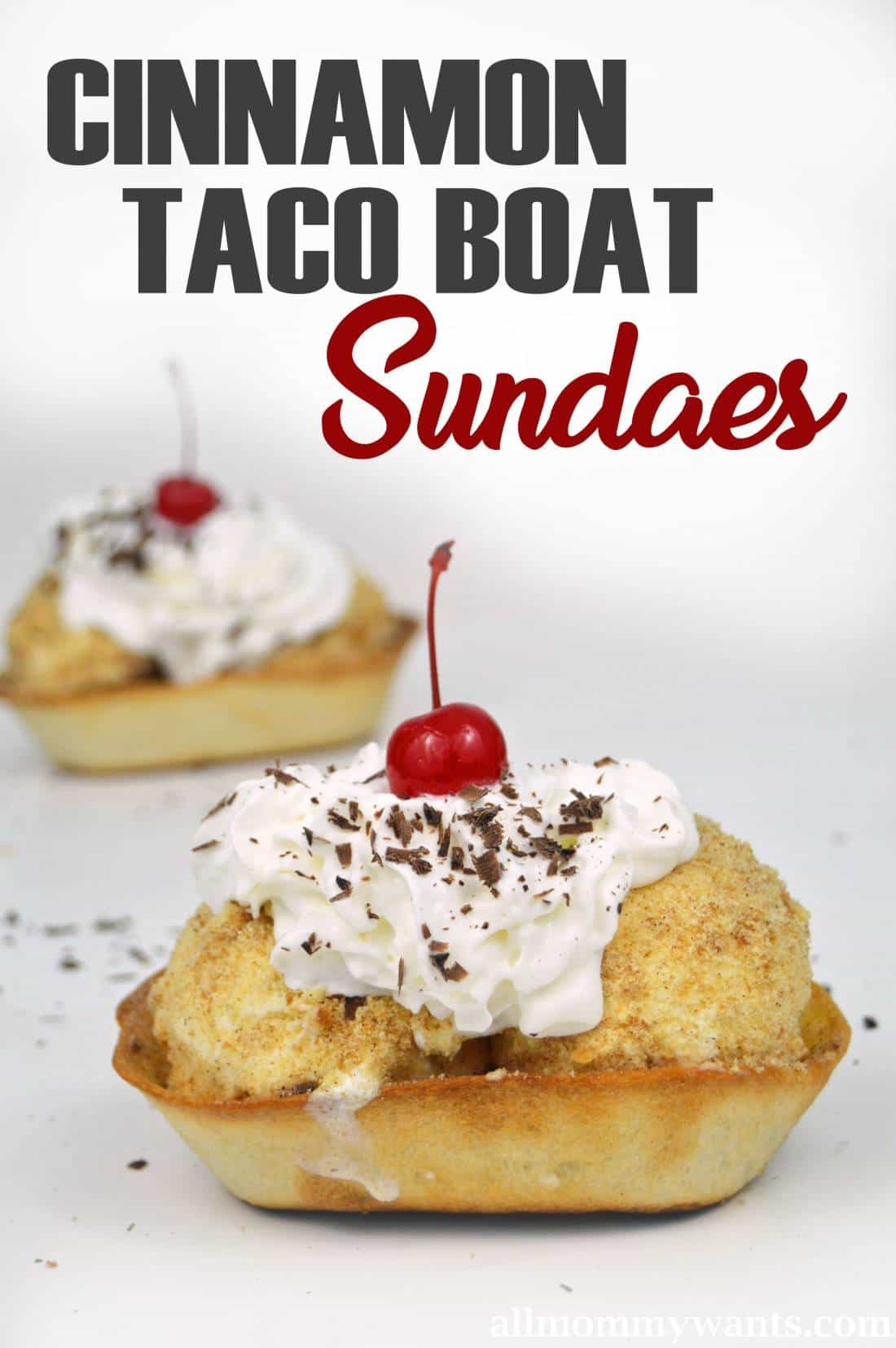 You will need:
Old El Paso Taco Boats – I used the soft flour tortilla variety but they also come in Mini and Wheat
Melted butter
2 teaspoons cinnamon sugar plus more for sprinkling
Vanilla wafers, crushed (about 3 cups)
Vanilla ice cream
Whipped Cream
Cherries
Chocolate shavings
How to make Fried Ice Cream Sundae Boats
Enough oil to fill a saucepan or a fryer (vegetable or peanut oil works well!
Make as many 1/2 cup balls of ice cream as you need (about 1-2 per person and freeze for about an hour.
Using a pastry brush, brush melted butter on the Old El Paso Taco boat, lightly coating it. Sprinkle with cinnamon sugar and bake at 375 degrees for 8-10 minutes or until crispy.
Mix 2 teaspoons of cinnamon sugar with crushed vanilla wafers.
Roll each ball of ice cream into the vanilla wafer mixture until well coated
Place 1-2 in each Taco Boat and top with whipped cream, chocolate shavings, and a cherry!
Serve immediately.
OMG right? SO easy! You can even bake the Taco Boats ahead of time and bring everything else to the party and cheer on your favorite team!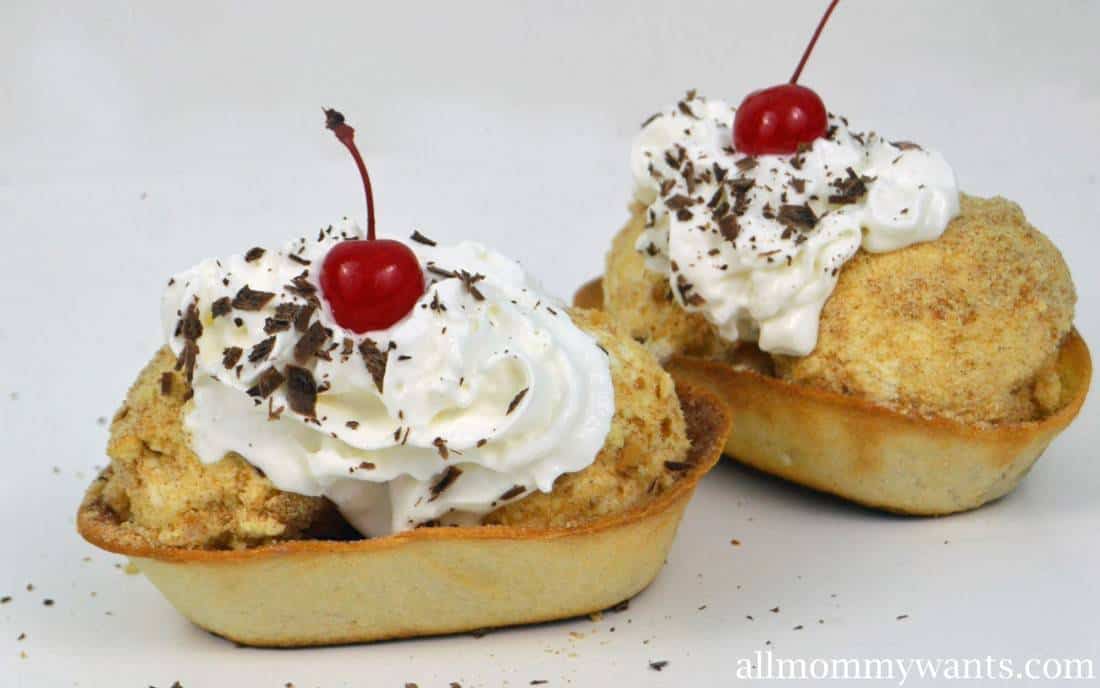 *this post is sponsored by Acorn Influence and Old El Paso. All opinions are 100% my own.