I love making Valentine's Day treats with my kids – these Chocolate Dipped Rice Treat Hearts are a perfect way to celebrate! It's a delicious chocolatey take on an old favorite – here's how to do it!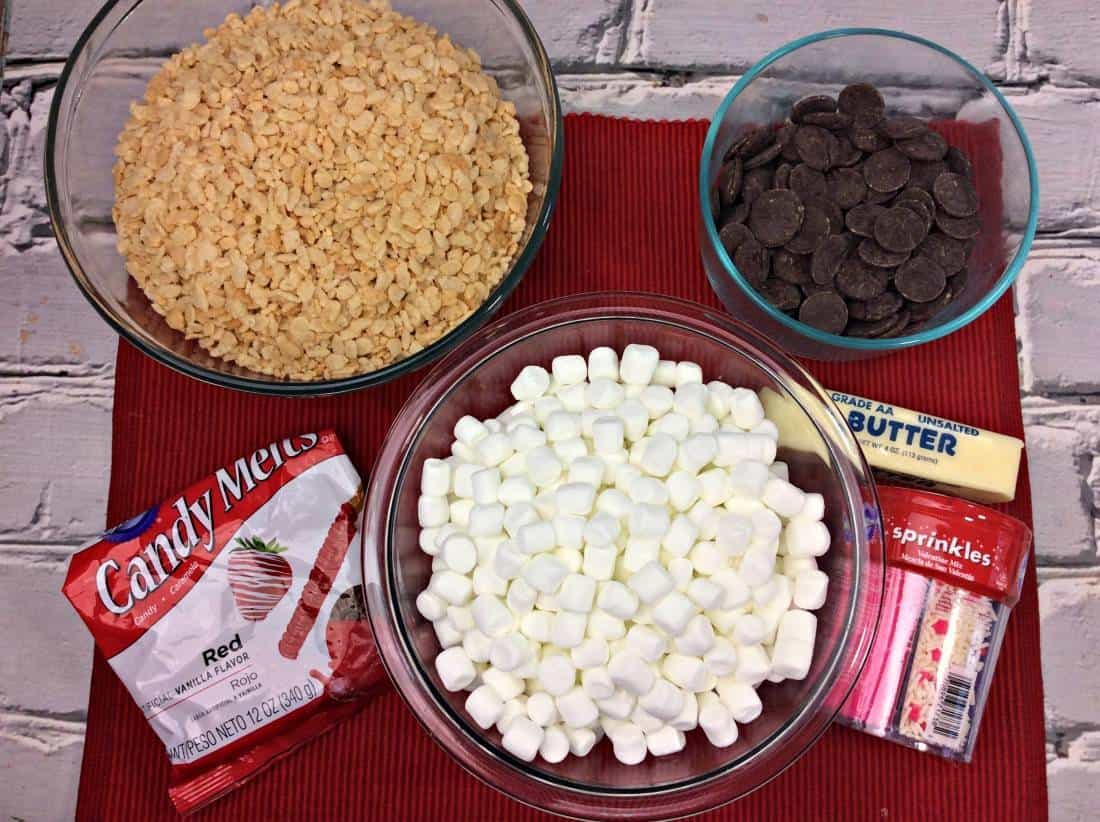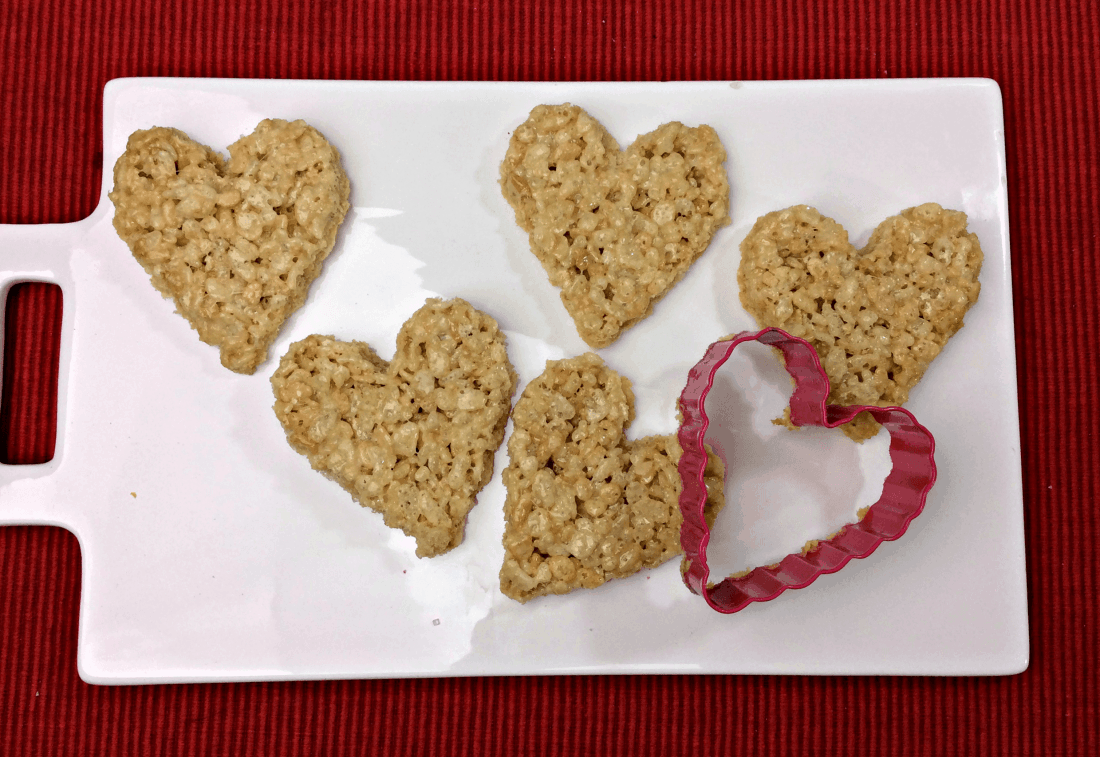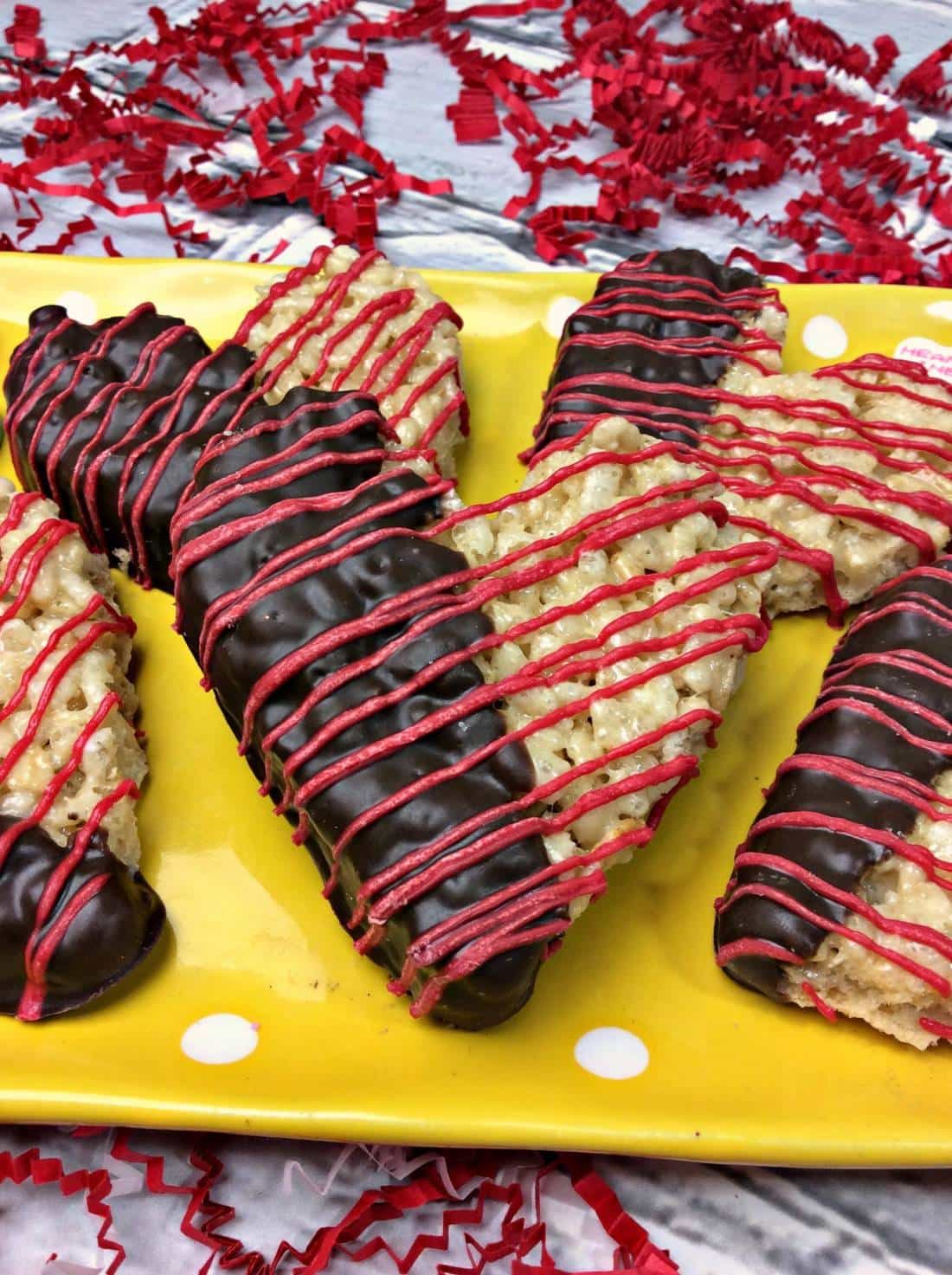 Chocolate Heart Rice Krispie Treat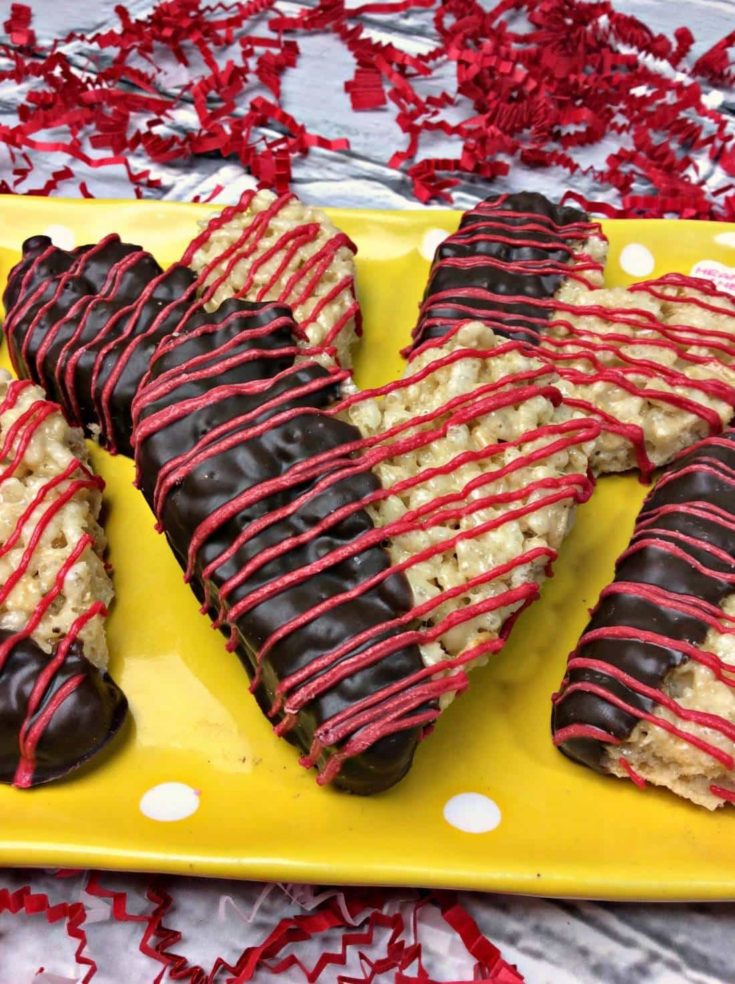 Ingredients
5 tbsp. unsalted butter
10 cups miniature marshmallows, divided
1 tsp. kosher salt
½ tsp vanilla extract
6 cups Rice Krispies cereal
Ghiradellhi chocolate melting wafers
Red Chocolate melting wafers
Instructions
Line a 9×13-inch cookie pan with parchment paper, then coat with non-stick cooking spray. Set aside.
In a large saucepan melt the butter and miniature marshmallows over low heat until the marshmallows are just melted.
Add in the salt and vanilla stir to combine.
Remove the pan from the heat, add the Rice Krispies and mix until it is completely and evenly coated with the marshmallow mixture.
Turn the mixture out into the prepared pan and, using a wooden spoon or spatula that has been coated in non-stick cooking spray, press the mixture firmly into a packed, even layer.
Allow to set at room temperature for at least 30 minutes.
Now use a heart cookie cutter and press it into the bars then remove slowly. Set to the side.
Begin to melt your chocolate!
Using a double boiler fill your bottom 1/2 way with water bring to a boil on high heat.
Place your second half onto and add your chocolate. Stir to melt.
Once melted reduce your heat to low.
Take your rice bar and dip half of it in the chocolate.
Place the rice bar on a pan with parchment paper. Let it cool.
Repeat process with each heart Once cool begin to melt your red melting chocolate same way as chocolate above.
Take a large spoon and drizzle the red onto of your rice bars.
Let cool before serving.