These are scrumptious! What better way to wake up on a cold and drizzly morning to a plate of these Apple Cider Donuts and some hot coffee.
Apple Cider Donuts
You will need a mini donut pan
Recipe: Apple Cider Mini Donuts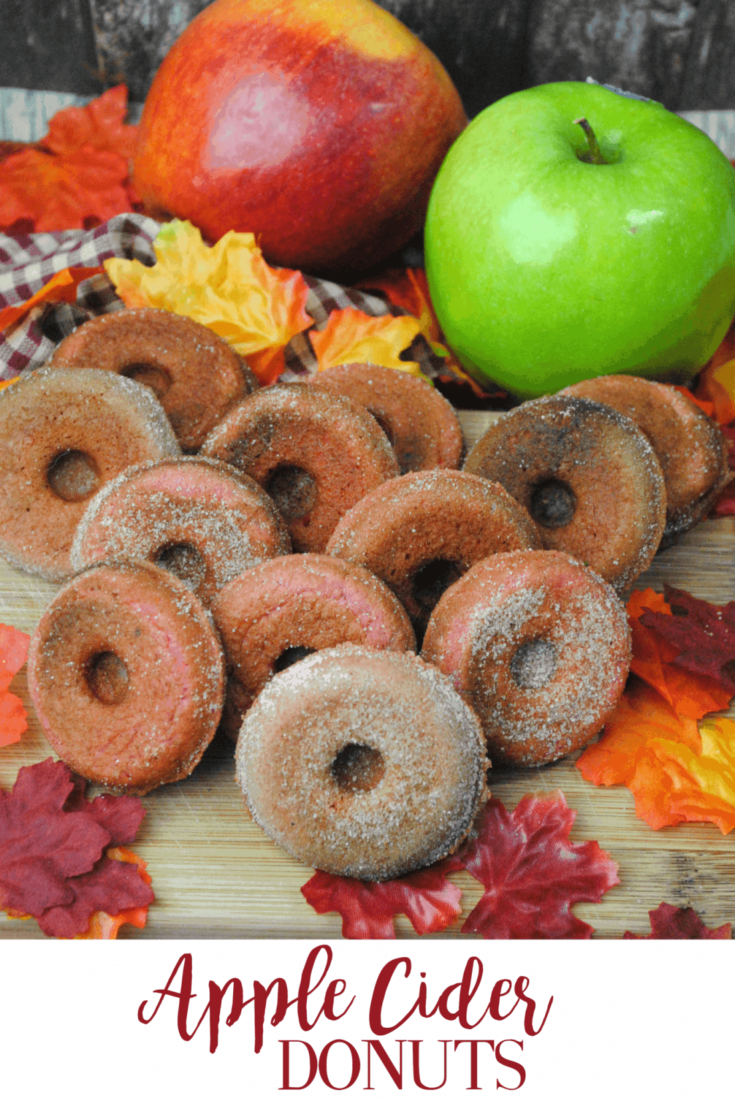 Ingredients
4 TBSP unsalted butter, melted and cooled
½ c apple cider
1 C flour
1 tsp baking powder
½ tsp cinnamon
¼ tsp nutmeg
¼ tsp salt
⅓ C sugar
1 egg, room temp
Instructions
Preheat oven to 425 degrees.
In a double boiler, melt the butter.
Remove from heat and stir in the apple cider. Set this aside.
Add all of your flour, baking powder, nutmeg, and salt in a bowl, mix well.
Transfer the butter mixture to a bowl, whisk in sugar and the egg, lightly beaten.
When completely mixed together slowly begin to add this mixture (the wet mixture) to the flour bowl.
Don't over stir, just ensure that all of your ingredients are well blended.
Spray the mini donut pan with baking spray.
Spoon in the batter until each is filled ½ way.
Bake at 425 degrees for 5-6 minutes and springs back with a slight touch.
Add the sugar and cinnamon in a bowl, stirring to mix, then pour into a clean salt shaker.
While the donuts are still warm shake the sugar/cinnamon on each donut.
Once slightly cooled remove from the donut pan placing on a wire rack to cool completely.