My 5 year old son and I play Disney Infinity 2.0 a lot. We love creating new worlds, completing challenges, and "beating the bad guys" (our favorite!). I am almost always Tinkerbelle because I like to be a flying character, plus she has a wicked "fairy dash" special move! I am SUPER excited to find out that Disney Infinity 3.0 is coming soon! The sets will be released Fall 2015 (dates TBD). All five Emotions will be playable in the Inside Out Play Set as well as the enhanced Toy Box 3.0! The Inside Out Play Set will be available this fall and includes Joy, Anger, the Play Set Piece, and a Web Code Card. The rest of the Emotions will be sold separately.
Have you seen Inside Out yet? It's in theaters now!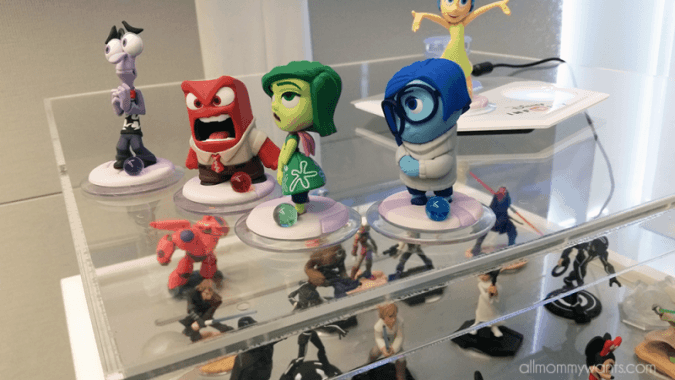 I got a chance to play Disney Infinity 3.0 while in Los Angeles earlier this month. SO much FUN! The gameplay with the Inside Out Set Piece is awesome – and totally kid friendly. It's colorful, fun, and true to the characters.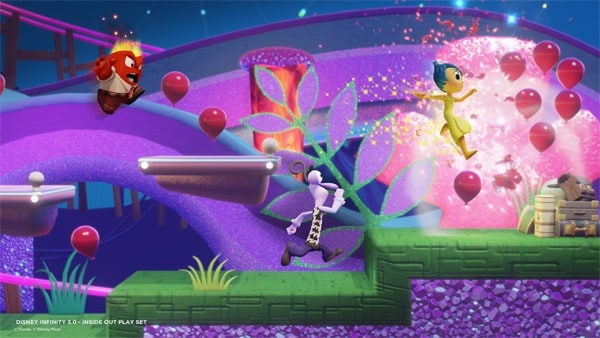 There are plenty more game pieces that will be available for Disney Infinity 3.0 – Star Wars, Marvel, and more classic Disney (including Minnie Mouse). I'm SO excited to get them all to add to our current collection!
If you are wanting to pre-order (which you really REALLY should as they anticipate a very popular response), you can do so at Amazon.com. Retail price for the unit is $64.95 and figurines $12.95.
Have you seen Inside Out yet? It's in theaters now!