In less than a month's time I along with 24 other bloggers will be walking the red carpet of the premiere of Oz, The Great and Powerful at the famous El Capitan Theatre!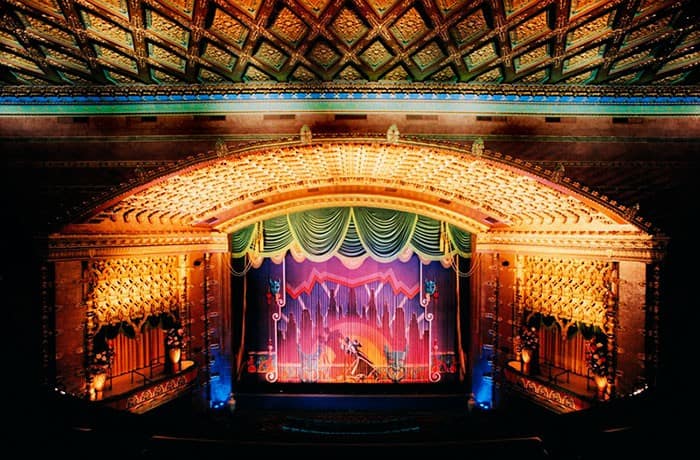 Here are some fun facts about The El Capitan Theatre
El Capitan opened May 3, 1926 with the play Charlot's Revue and showed live productions until 1936.
It was designed by visionary Charles E. Toberman – who also opened Grauman's Chinese Theatre on Hollywood Boulevard.
Citizen Kane was the first movie shown at El Capitan (1941) – it was Orseon Wells' premiere of the notable film.
The theatre was shut down for a year after and reopened in 1942 at the Hollywood Paramount Theatre, along with a newer, modern look.
After exchanging hands, the theatre finally settled into the ownership of Disney in 1989 and after restoring El Capitan to it's original decor, premiered The Rocketeer starring Jennifer Connelly in 1991.
The El Capitan Theatre now holds red carpet premieres for most Disney films.
Notable premieres at El Capitan include:
Wreck-It Ralph
The Odd Life of Timothy Green
The Avengers
The Princess Diaries
Finding Nemo
Enchanted
The Proposal
Celebrities who have walked the red carpet here:
Jennifer Garner
Robert Downey Jr.
Scarlett Johansson
Amy Adams
Sarah Silverman
Jamie Lee Curtis
Winona Ryder
Courtney Cox
Jason Segel
Wonder who will be there at the Oz: The Great and Powerful premiere???
El Capitan is located at 6838 Hollywood Blvd in Hollywood, CA – just across the street from the Kodak Theater and next door to the production stage of Jimmy Kimmel Live!