"Gamer's Guide to Pretty Much Everything" premieres July 22nd at 9:30pm ET/PT on Disney XD!!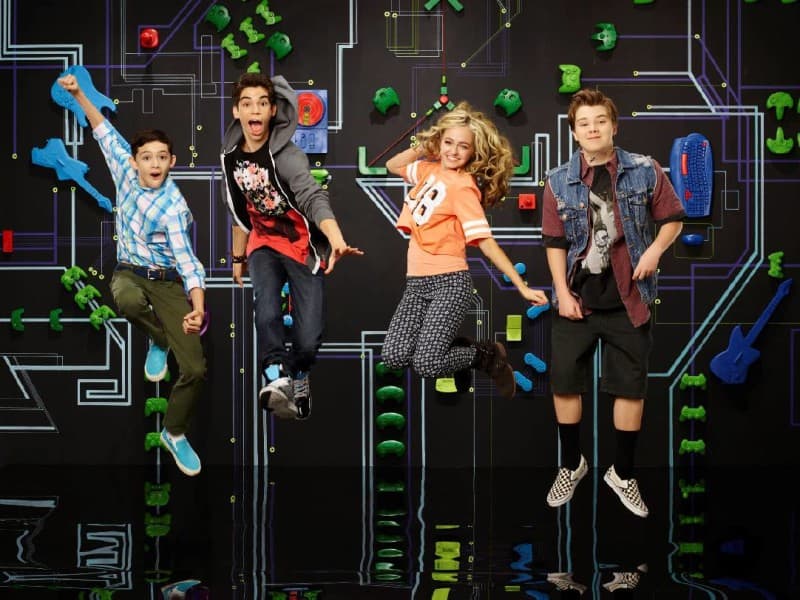 Ask your preteen Disney fanatics in your home who Cameron Boyce is and their eyes may very well light up. As a regular on another Disney hit Jessie, Cameron has grown to headline his own show.
Charismatic Conor may just be a teenager, but he is already a professional in his chosen field known as "KidFury", a professional video game player who takes the industry by storm; things change, though, when a thumb injury brings his gaming career to a screeching halt, a setback that forces him out of the gaming circuit and into a public high school for the first time; while there, he meets three fellow gamers — Franklin, Wendell and Ashley — who team up with Conor to form the school's first-ever gaming league; working together in that endeavor, the foursome learns that making lasting friendships in the real world is more meaningful than getting high scores in the digital realm.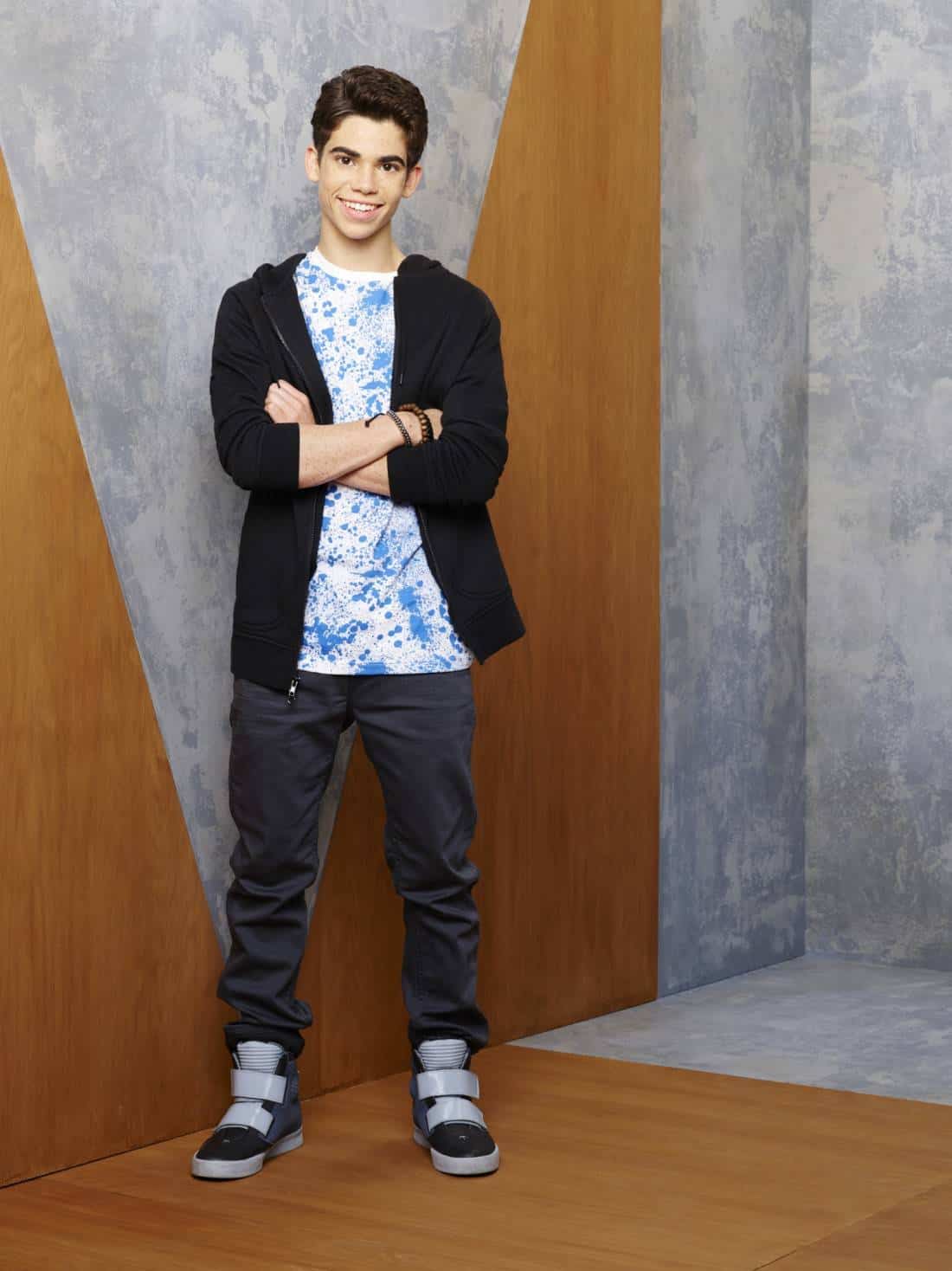 Although I been in the audience of shows while they were being taped before, I had never actually been on set. We were there to observe the run-through – basically the cast and crew go through an entire episode from start to finish instead of just filming different scenes to check continuity and time along with blocking (where actors stand, sit, etc) and the script. We were shuffled around the sound stages while the scenes for the Halloween episode were played out by Cameron, Sophie Reynolds, Felix Avitia, and Murray Wyatt Rundus along with the supporting cast.
Cameron Boyce
Cameron Boyce stars as Conor (a.k.a. Kid Fury) in "Gamer's Guide to Pretty Much Everything." Conor is one cool 15-year old video game phenom who is forced to attend high school for the first time after a thumb injury sidelines him from the glamorous pro gaming circuit.
Murray Wyatt Rundus
Murray Wyatt Rundus stars as Wendell, the overly self-confident teen gamer. In his free time, Rundus enjoys collecting football memorabilia cards from NFL stars. He also enjoys playing video games and has been gaming since the age of seven.
Sophie Reynolds
Sophie Reynolds stars as Ashley, a quirky and fun-loving student who has a secret passion for gaming. In her hometown of Vancouver, Washington, Reynolds started dancing at the age of three and decided to pursue a career in dancing and acting. She is trained in ballet, jazz, lyrical, contemporary, hip-hop and tap. "Gamer's Guide to Pretty Much Everything" marks her acting debut.
Felix Avitia
Felix Avitia stars as Franklin, an avid teen gamer and devoted fan to his classmate and pro gamer Conor. He enjoys playing baseball, basketball, golf and soccer. He also loves to dance, sing and draw.
Speaking of supporting cast… As I was watching the scenes I glance over and see a tall man that I instantly recognized Joe Hursley. OMG! He has been in a few movies – Accepted with Justin Long as well as small parts in Resident Evil: Extinction and Fast & Furious among other films and TV shows. But I know him as the front man of a subversive rock band The Ringers. I was honestly pretty shocked to see him there – his music isn't exactly Disney-esque. I sheepishly went up to him and said hello then immediately became a fangirl. Me: Dork. But luckily he was super cool and astonished that I knew who he was. He's truly a super nice guy. BTW he plays the kids' teacher.
We had an opportunity to chat with the new stars of Gamer's Guide and these kids are super fun and nice. Sophie Reynolds is a newcomer to professional acting and is not actually a big gamer, but she plays one in Gamer's Guide. Felix, the youngest of the cast (who plays Franklin) is actually a big gamer – "I love to play console games – PS3, PS4, XBox. I love first person shooters (FPS), racing games, and sports. I can play pretty much anything". Murray, who plays wise-cracking Wendell is more of a PC gamer, so I imagine the banter on set about which is better.
Being on set and exploring the stages was super fun – it's amazing how real everything looks on TV, and many of the props are real. But there are things like staircases that lead to nowhere, staged books on a shelf that is nothing more than painted board, and televisions that are never turned on. So it was neat to see all of the facades that go into making a tv show.
The show itself is really funny, I found myself chuckling at the lines and antics of the gaming kids. These guys have some excellent comedic timing. Even though Cameron is the star lead of Gamer's Guide to Pretty Much Everything, the cast as an ensemble work well together and it's hard to imagine anyone else in those roles.
"Gamer's Guide to Pretty Much Everything" premieres July 22nd at 9:30pm ET/PT on Disney XD!