The girls are heading back to school today, so I wanted to make them something delicious for breakfast. I came across a recipe for these Oatmeal Peanut Butter Chocolate Chip Muffins and instantly fell in love. These muffins freeze well and make a great healthy snack for lunch boxes or after school, too!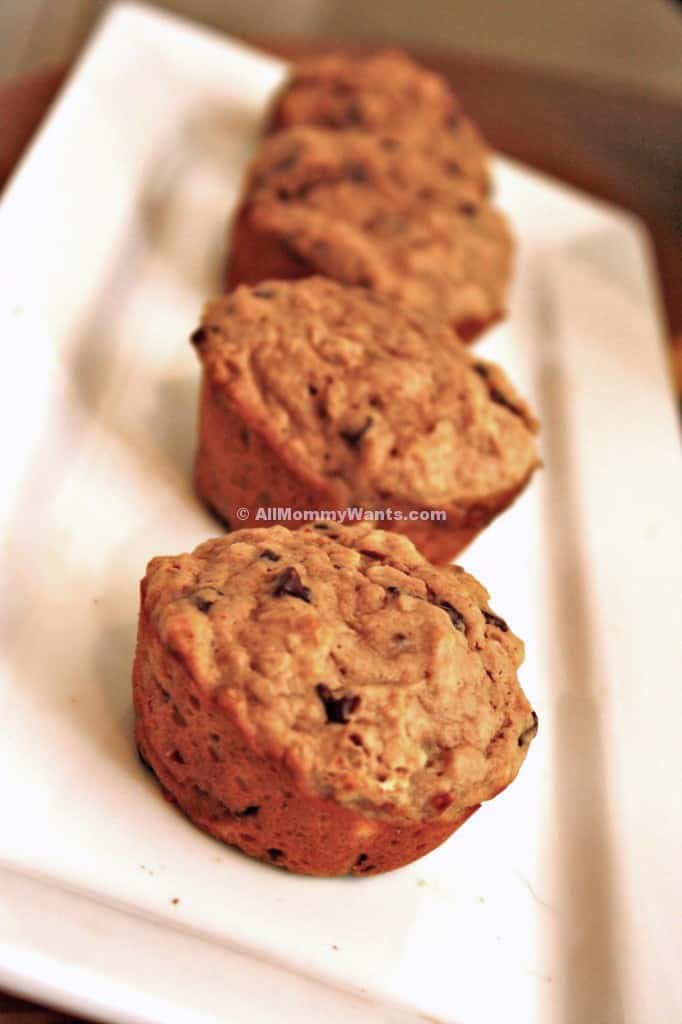 Oatmeal Peanut Butter Chocolate Chip Muffins
You can change this recipe up quite a bit with great results! Try different combos and let me know what you think!
Recipe from Love from the Oven
Ingredients
1 1/2 Cups flour
1 cup quick oats
1/2 cup brown sugar
1 tsp baking powder
1/2 tsp baking soda
1 cup greek yogurt
2 medium size bananas
1/4 cup I can't believe it's not butter (spread), melted
1/4 cup skim milk
3/4 cup low fat peanut butter
1 tablespoon vanilla extract
1 large egg
1/4 cup cup mini chocolate chips
4 Weight Watchers Freestyle Points Each
Directions
Preheat oven to 375 degrees F. Combine flour, oats, baking powder, baking soda, brown sugar, and chocolate chips in a large bowl.
In a separate bowl, combine chocolate yogurt, bananas, melted butter, peanut butter, milk, egg and vanilla.
Combine wet and dry ingredients, and mix until combined (don't over-mix). I used an ice cream scoop to scoop the mix into greased muffin tins.
Bake for 18-22 minutes (ovens will vary, check them after about 15 minutes to be safe!). Makes 24 Muffins
Like it? Please pin it!!