"I didn't want to be a part of the project. I felt I had to be a part of the project, and that's because I'm from Hawaiian descent, so I knew that the movie was gonna be about the Polynesian people."
Nicole Sherzinger is surprisingly soft-spoken as she speaks about taking on the role of Sina (Moana's mother) in Disney's Moana. She is incredibly elegant, absolutely beautiful, and of course, above all else extremely talented. As former lead of the uber-popular girl group The Pussycat Dolls, she has shown a wide range – dancing, singing, and acting, as she received high praise for her role of Maureen in Broadway's Rent at the Hollywood Bowl in August 2010. Now she divides her time between the United States and London, where she is one 4 four judges on X-Factor UK. She will continue her hot streak by playing Penny in a revival of Dirty Dancing. With that said, Sina was her first voiced role for animation.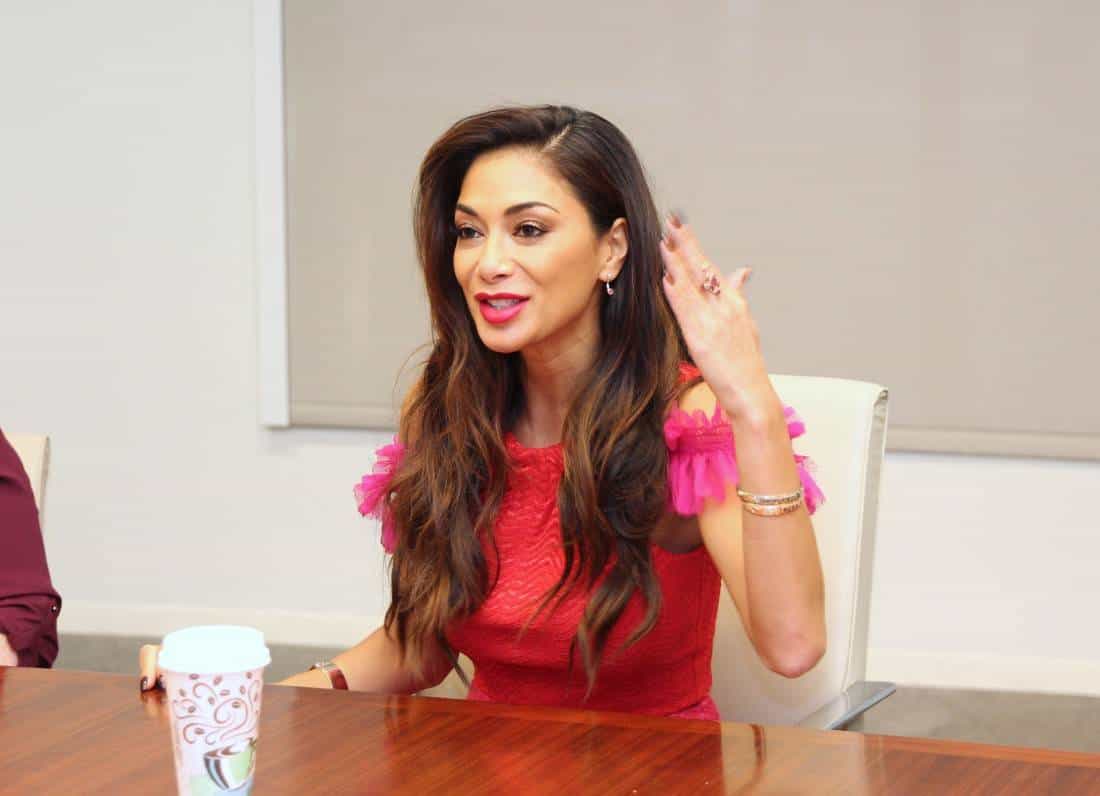 "You're acting with another just person giving you the lines. And so you have to just imagine everything, to be so creative in your head. And they show you these like sketched out drawings of your character in the scene. And you just have to kinda close your eyes and put yourself there and kind of be extra animated. I thought it was hilarious because they had cameras all throughout the whole recording studio because it makes sense. They see all the different expressions of your face and try to incorporate it into the character to bring it to life as you. I probably looked crazy when I was doing it. They make you do all kinds of sounds. They're like, 'now you're sad.' And make a sad sound. One time I was recording and I closed my eyes and they're like you've just seen Moana for the first time. She's back. And I was running, and I was feeling it, and the breath had to be right. And the hug was like, okay, a soft hug and then a hard hug. And I looked- I woke up and I felt like- I opened my eyes and I felt like wow, we really did something. And I was literally on the opposite end of the room from them. "

Nicole was born in Hawaii and grew up in a large family. She drew from her experiences as a child living with her grandmother ("tutu" in Hawaiian).
"They're trying to give me the back story. And I was like, please, I lived this, I lived with my mother and my tutu. In our culture, the men are the head of the household, but the women are the backbone. They are everything. They are the strength. They keep it together. And in my family, my tutu – her mother had twenty-two births, and then eighteen children that survived. And then my mother, she had ten kids. So my tutu already has like seventy-five grandchildren and great grandchildren combined. So we have a really, really big family at home."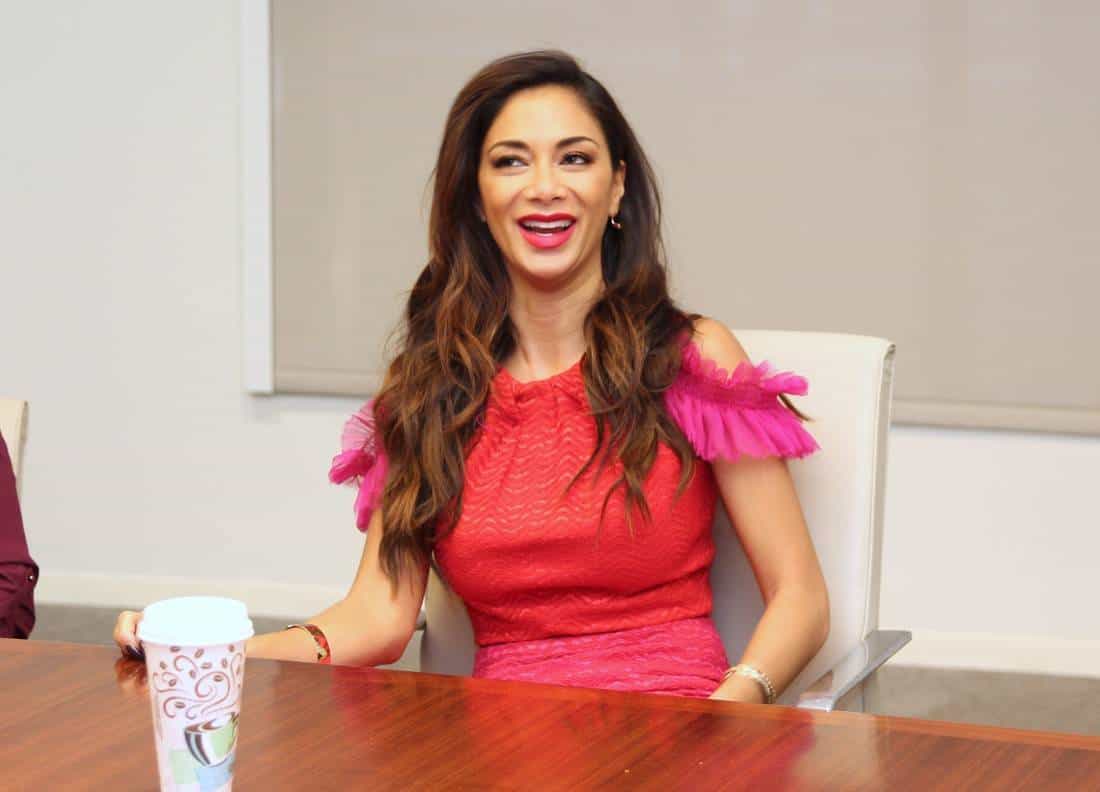 Nicole has burst onto the music scene about 15 years ago on "Pop Stars" a reality show that followed the career of Eden's Crush, her band before The Pussycat Dolls. When she auditioned for Eden's Crush she sang a song from her idol Whitney Houston.
"When I was a little girl I came from nothing, but for some reason I felt like I was meant to be Whitney Houston. Like I wanted to be – not meant to be 'cause no one can replicate her ever, or touch her. But, I knew I was meant to sing and to be a voice. And it's interesting, my life has taken different paths."
"And I don't regret anything, and I'm very grateful for everything. But last year in December, I finished my year and I was reflecting and I was like, how do I feel about this year? It's the first year I never really put music out. What am I doing? Am I gonna make a new album? How can I compete with all these twenty year olds? What am I doing? And I really thought about it. Why can't I do my own thing? So I decided last year that I was gonna create my own show, and do my own album that comes out of it. And, um, it's, it's, uh, I don't wanna talk about it too much, 'cause I'd rather do it. It's gonna take a lot of time."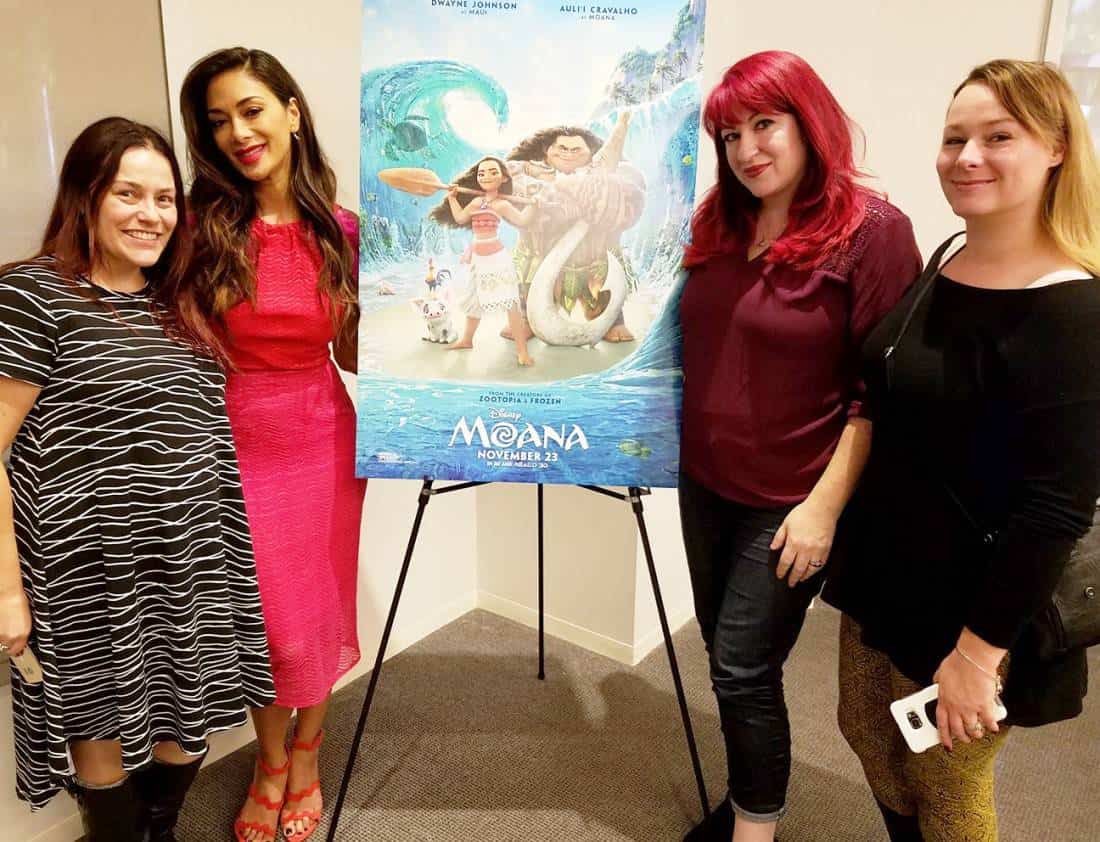 "We're all made for a purpose. A great purpose. And I haven't got there yet. I came up with this because in interviews people are- are usually like, wow, you've done so much. What is there left to do? And I'm like, that's funny, 'cause I feel like I'm just scratching at the surface and I'm just using, a fraction of my potential."
See Disney's Moana in theaters today!
*thank you to Louise Bishop/Momstart for the photos