*I received the product(s) mentioned in order to facilitate my review, however all opinions are 100% my own.
My days often look like this:
Up at 6:30am, get the kids ready for school, drop them off, come home, try to get some work done, clean the house, do laundry, pick kids up, go to cheerleading/karate/playdate/etc… by the time I get home I am exhausted. Oh yeah, I have to deal with dinner.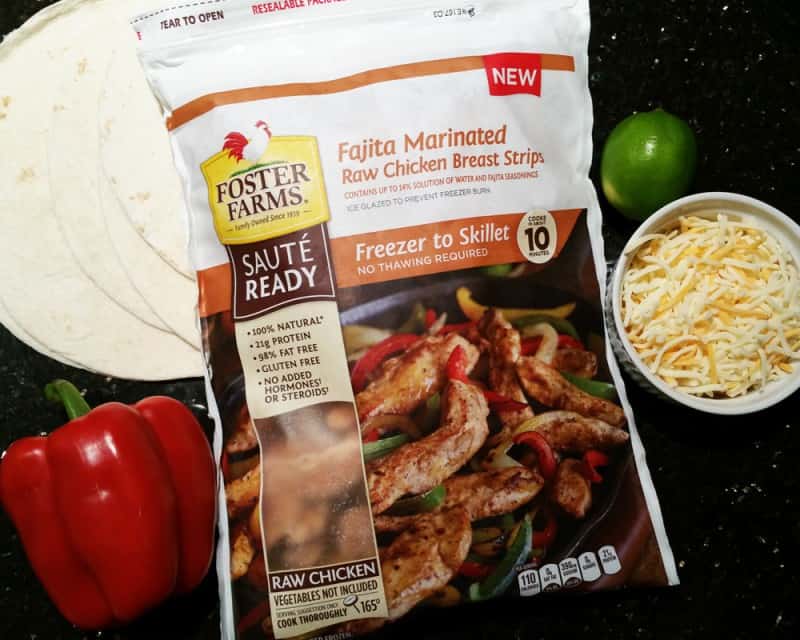 While it's always the goal to whip up a homemade meal, it's sometimes hard to find the time – that's the idea behind the new Foster Farms Sauté Ready chicken. These marinated, pre-cut chicken breast pieces go directly from freezer to skillet and cook in about 10 minutes, producing chicken that is tender and juicy. With three savory flavors – Garlic Herb, Fajita and Asian Style – this is the perfect staple to keep on-hand for quick, healthy mid-week meals. Meals that it seems like I spent a lot of time on (shhh, don't tell anyone it only took 10 minutes!).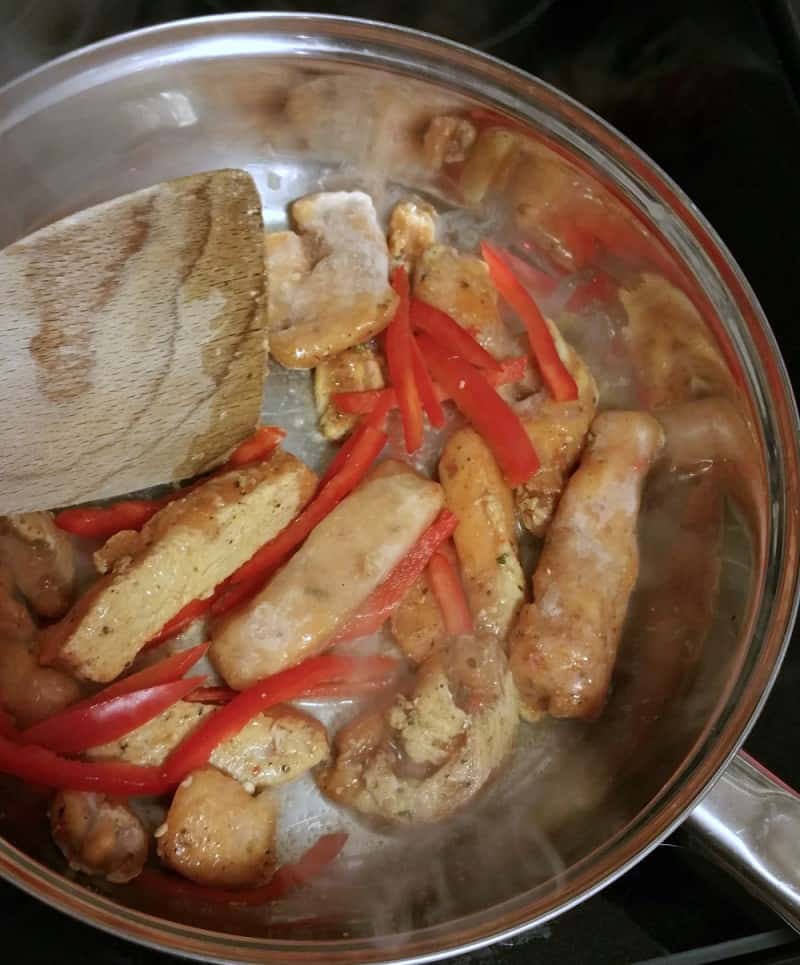 I was asked to try out Foster Farms Sauté Ready Fajita Chicken. I am a bit (pleasantly) surprised at how easy it was to make and how much my family loved it. All I did was pour what I needed into a skillet along with some chopped red bell pepper and a squeeze of lime, sauté for 10 minutes, and serve on tortillas with some sour cream, guacamole, and shredded cheese. Instant dinner!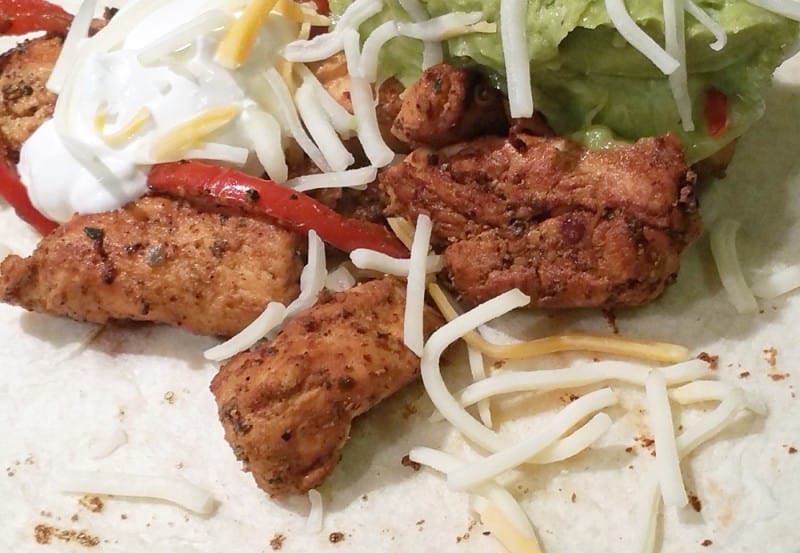 It was tasty, just like I would expect Foster Farms chicken should be! You can try it out yourself with these super easy meal ideas:
Skillet Lasagna
Cook chicken in a large skillet. Turn heat down and stir in marinara sauce, cooked pasta, ricotta, mozzarella, parmesan and basil. Cook over low heat to desired temperature.
Chicken Alfredo
Cook chicken and set aside. Sauté diced broccoli, zucchini and red bell pepper. Add chicken back to skillet. Add alfredo sauce and warm. Serve over fettucine.
Chicken BLT Salad
Cook chicken. Serve over lettuce or in a wrap with bacon pieces, shredded cheddar, tomatoes, avocado and ranch dressing or salsa.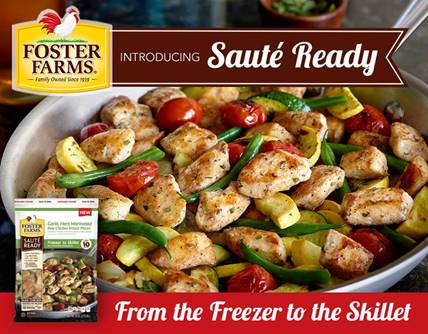 You can find Foster Farms Sauté Ready in your grocer's freezer – let me know if you've tried it in the comments below! Grab a money saving coupon here!