Thanks so much to Marvel and Disney for sending me to LA to cover the latest in MCU Ant-Man and the Wasp.
Imagine my surprise when my bestie Jana (WhiskynSunshine.com) and I obtained tickets to the Ant-Man and the Wasp premiere while we were down in Los Angeles interviewing the cast. I was downright giddy! I had been to several red carpet events and they are always amazing. This one felt much more relaxed than my previous red carpet – Avengers: Infinity War. That one was HUGE and busy and so much happening. This one, like the movie, was just a wee bit toned down. BUT it was still filled with glitz and glam and stars and OMG…
My dress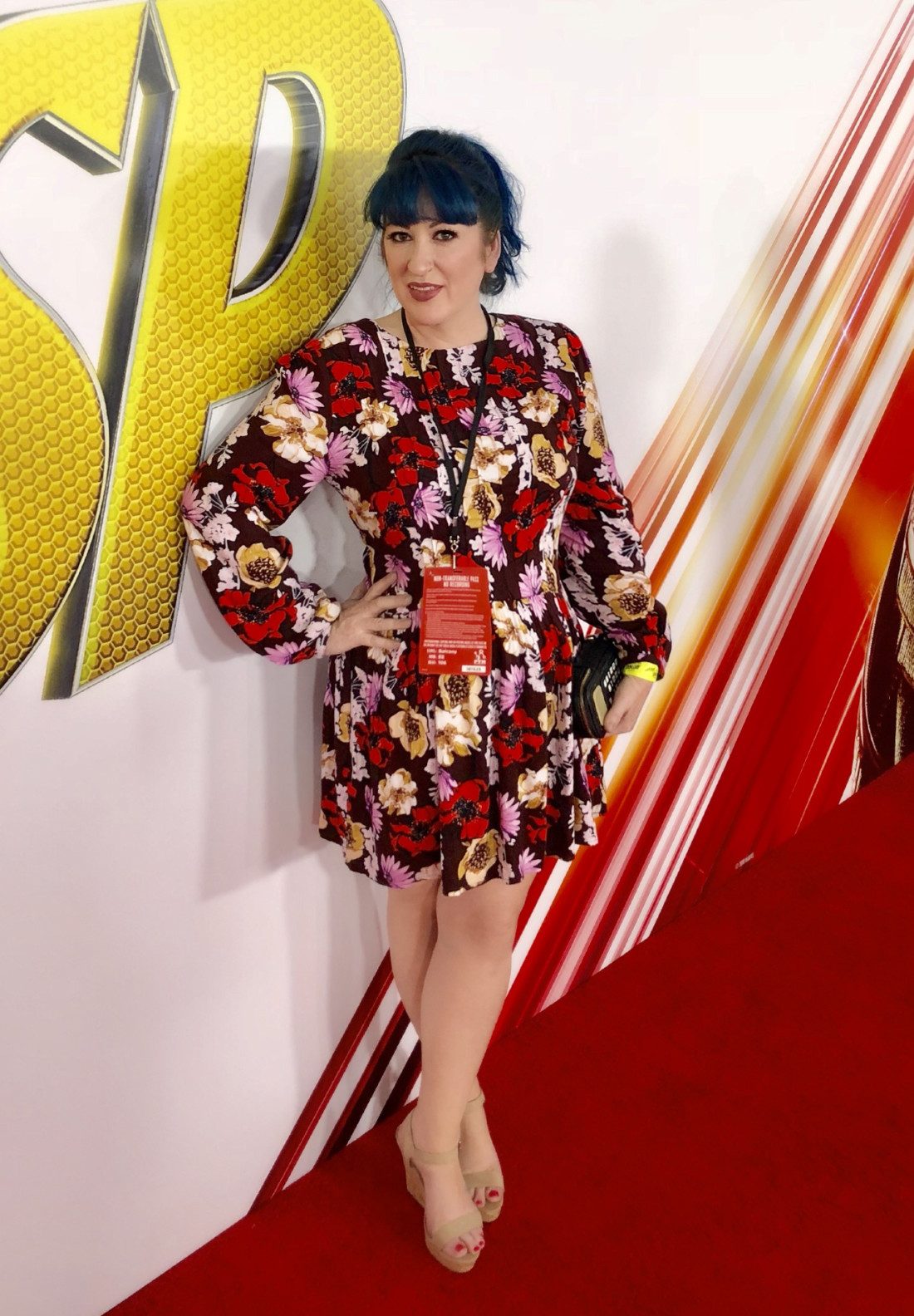 I found my floral mini at Nordstrom Rack for just $11. I actually purchased it a few months ago because I thought it was cute and a bit retro. The billowy sleeves balanced nicely with the short hemline and the cut cinched my waist enough without being uncomfortable. My shoes were also from Nordstrom Rack, nude strappy wedge heels. I didn't wear any jewelry except for my wedding ring. My little purse was found at Charming Charlie's for just $10. When I saw it I fell in-love with the retro cell phone look so I had to have it (you'll see it again at another red carpet I am sure!)
Hair was pulled up and back in an easy high ponytail and makeup was kept a neutral smoky. I let the dress do all of the talking tonight 🙂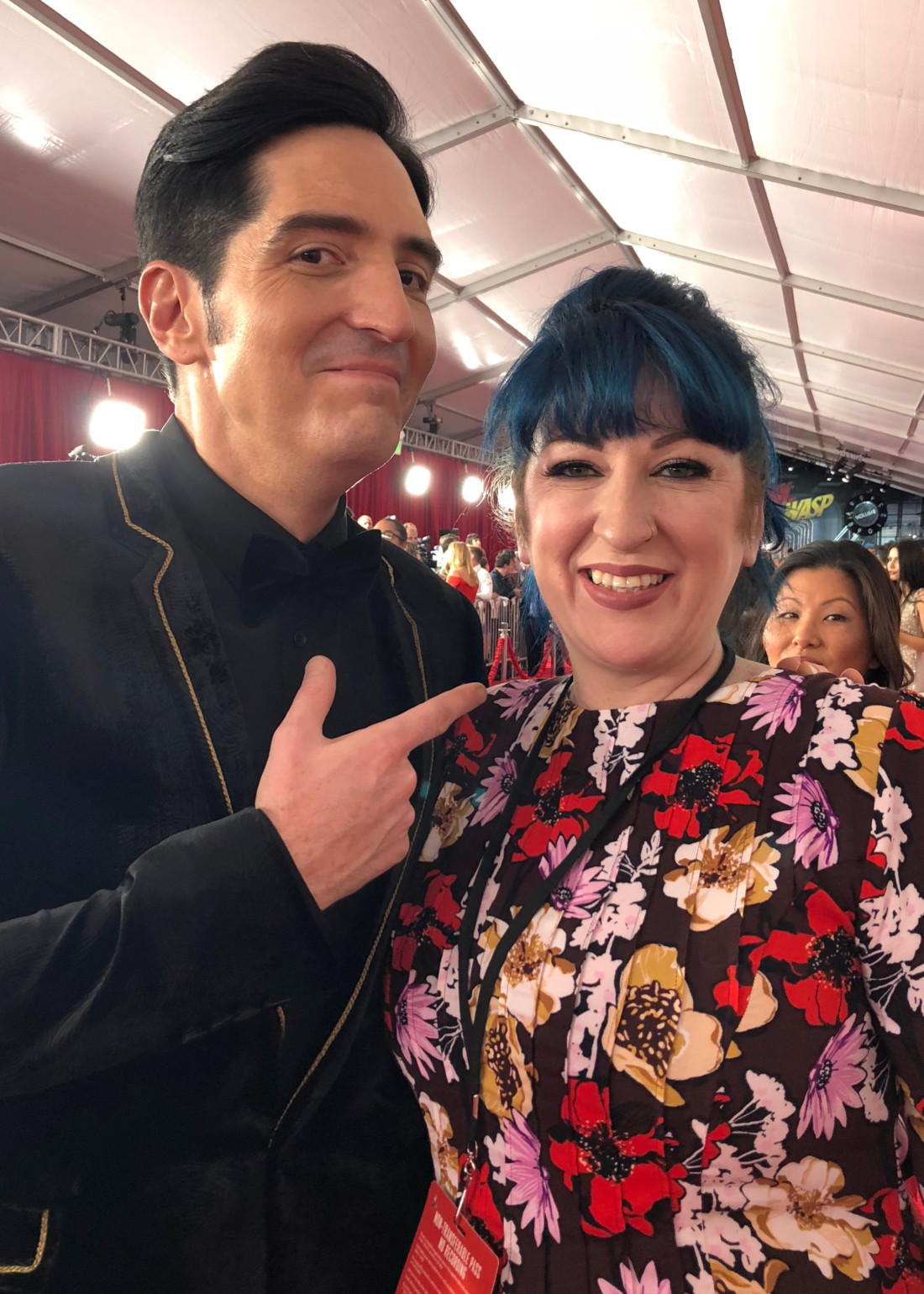 When we got to the premiere we saw David Dastmalchian, who plays Kurt, one of the "Antourage", part of Luis' team of felons-turned-business owners. We run into him at every Marvel premiere since first meeting him in 2015 for Ant-Man.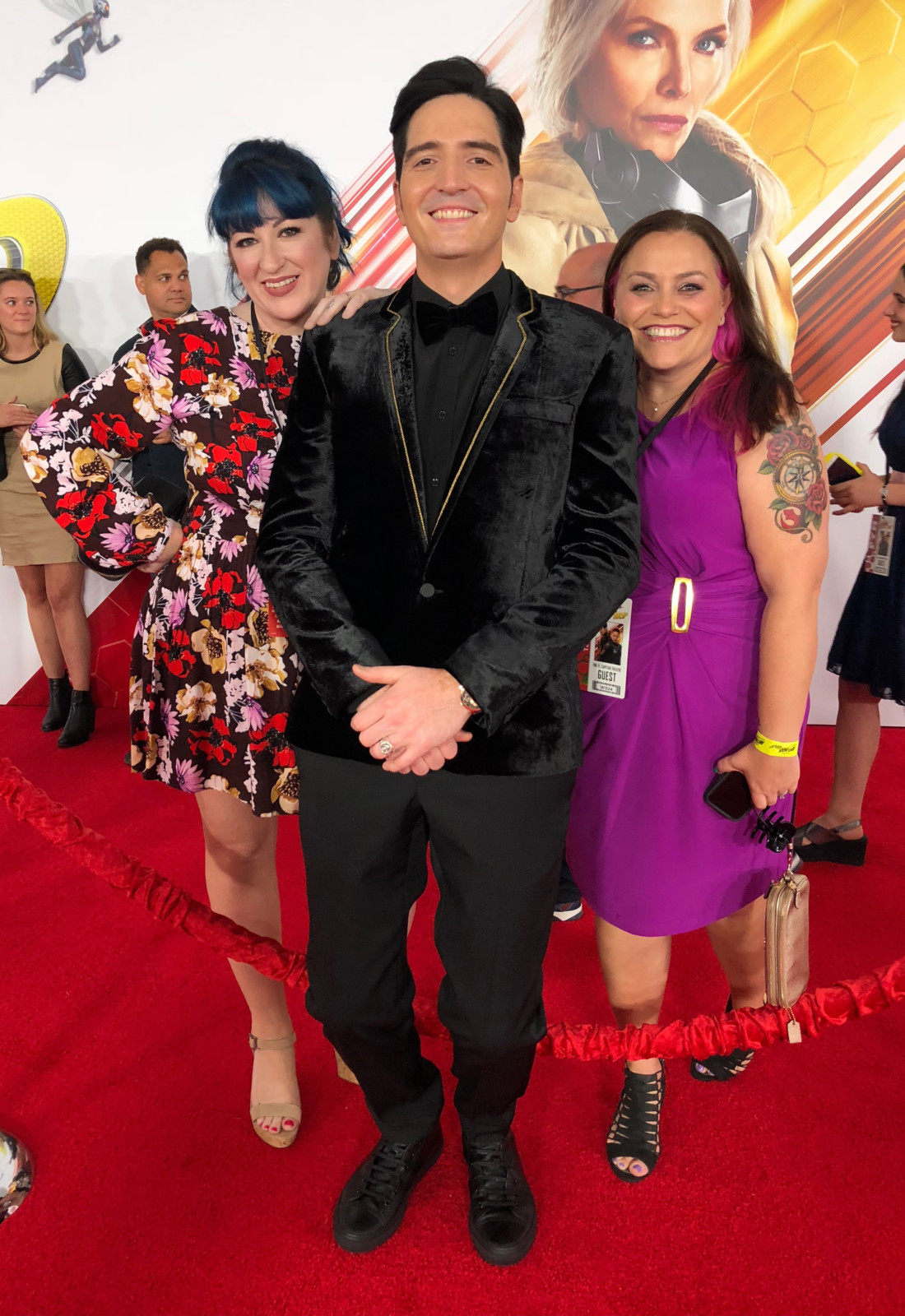 He had just finished taking paparazzi pics and spotted us, immediately ran over to say hi. He smiled at me and said "I never know what color your hair is going to be!". Last time it was purple, the time before it was bright red, and now blue 🙂 We took some quick pics before he ran back to do some interviews with press.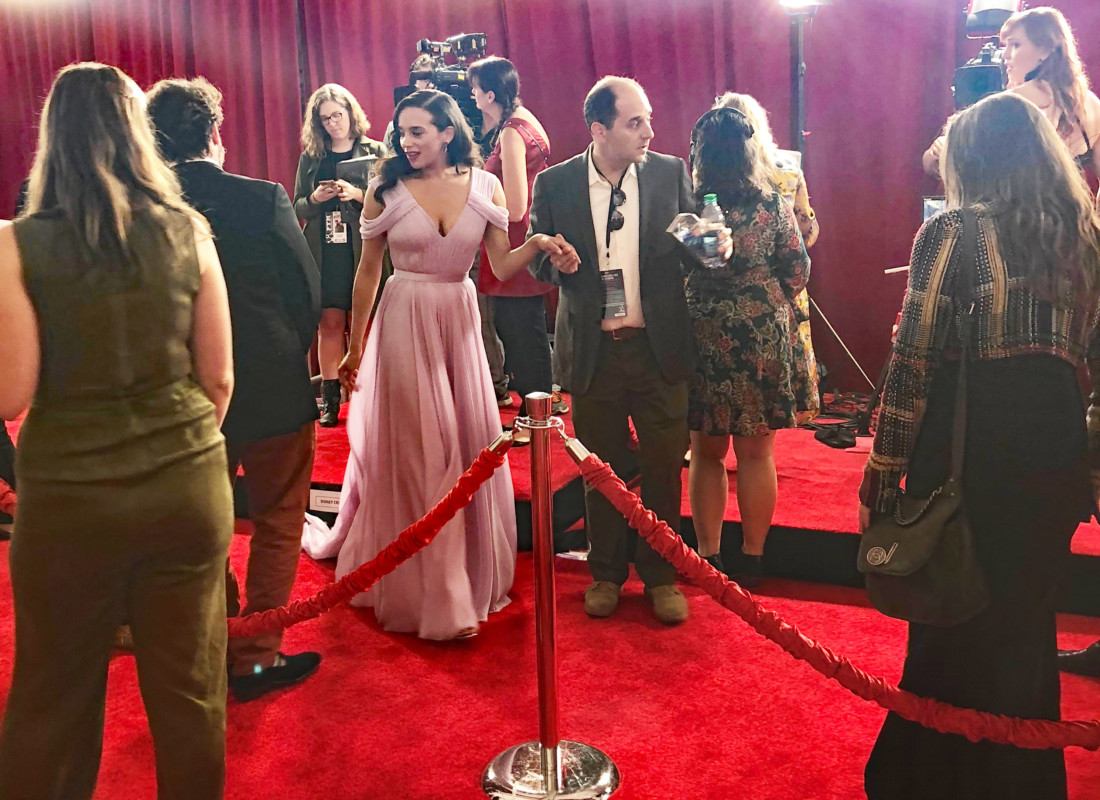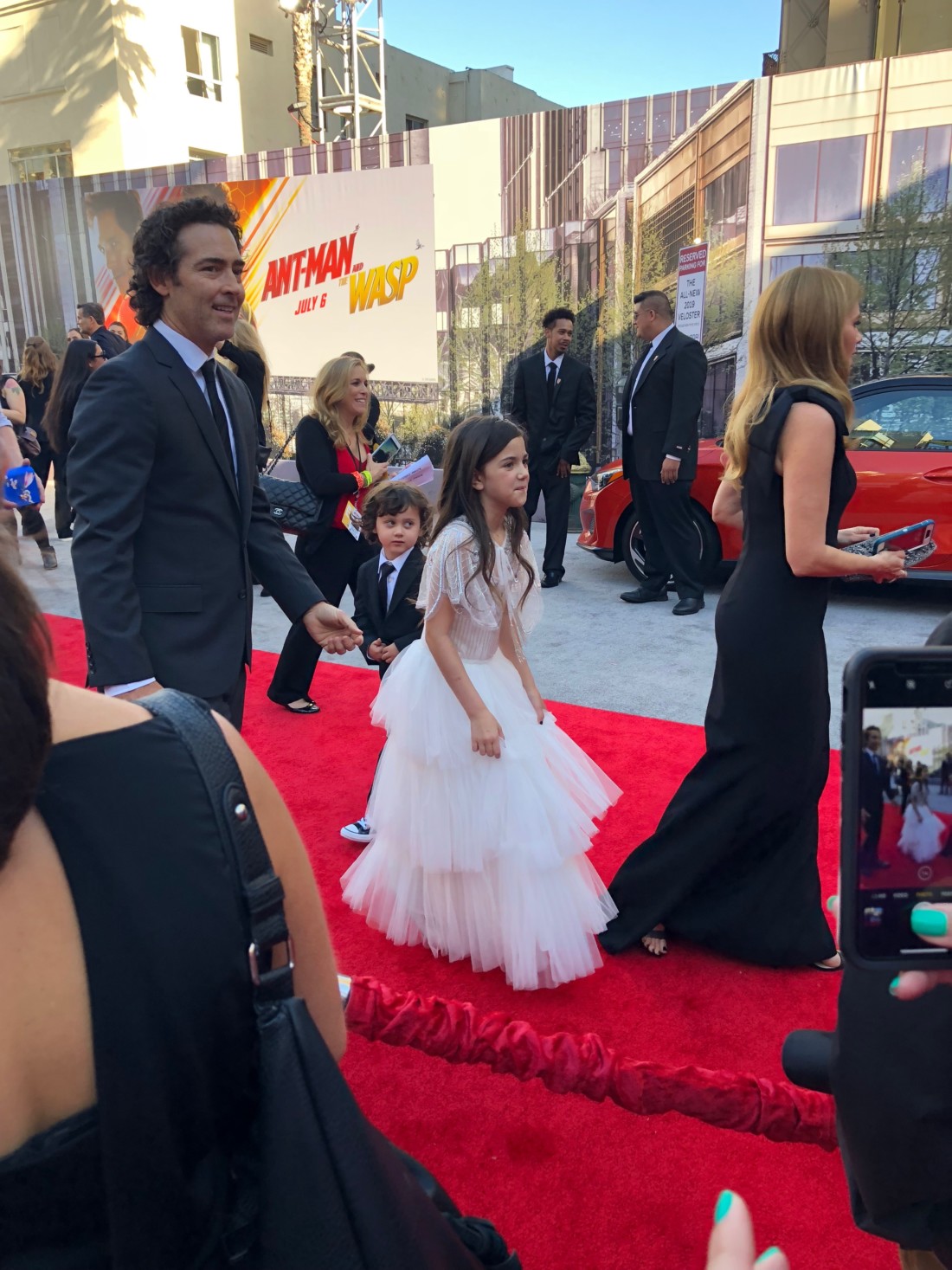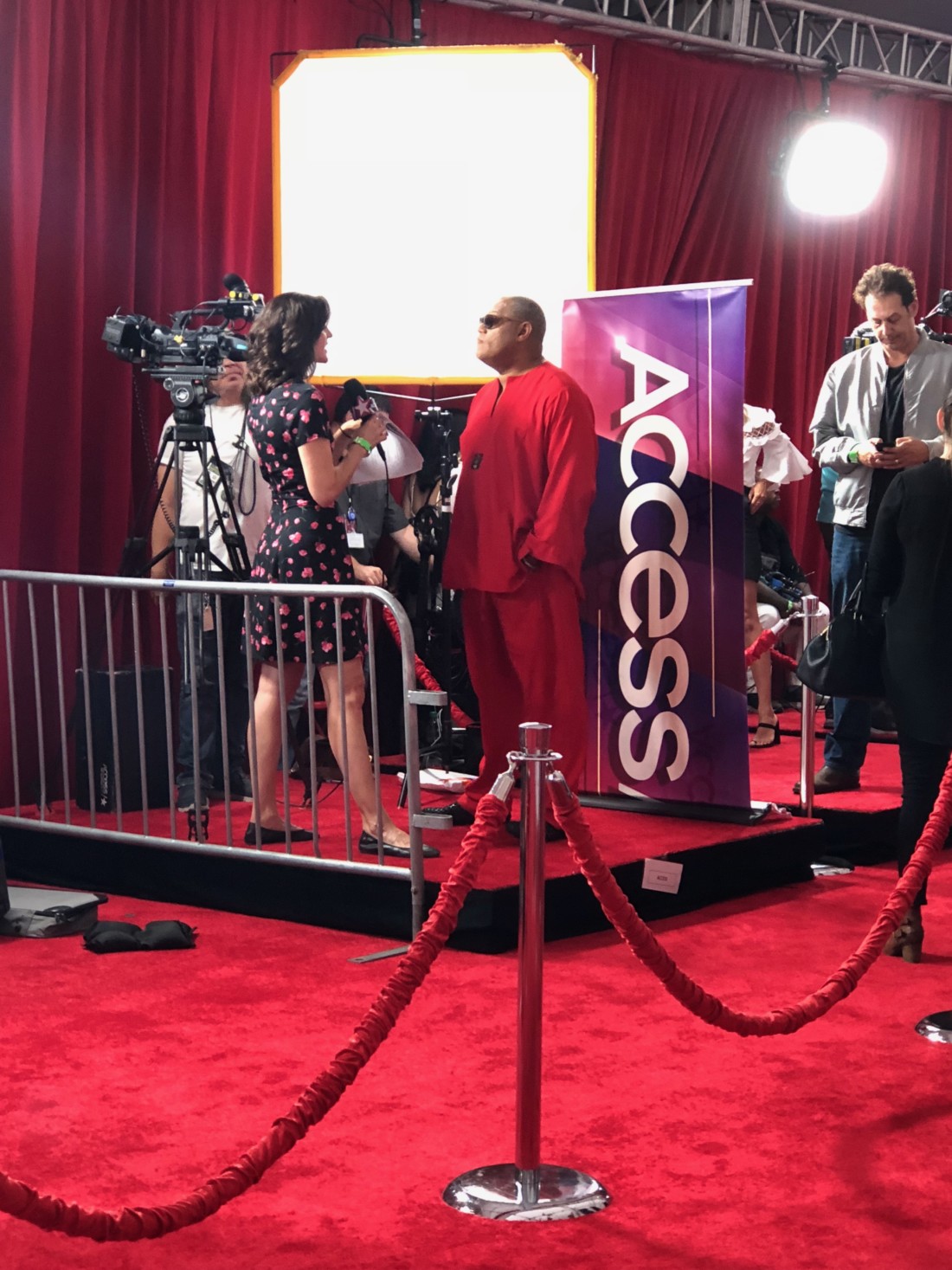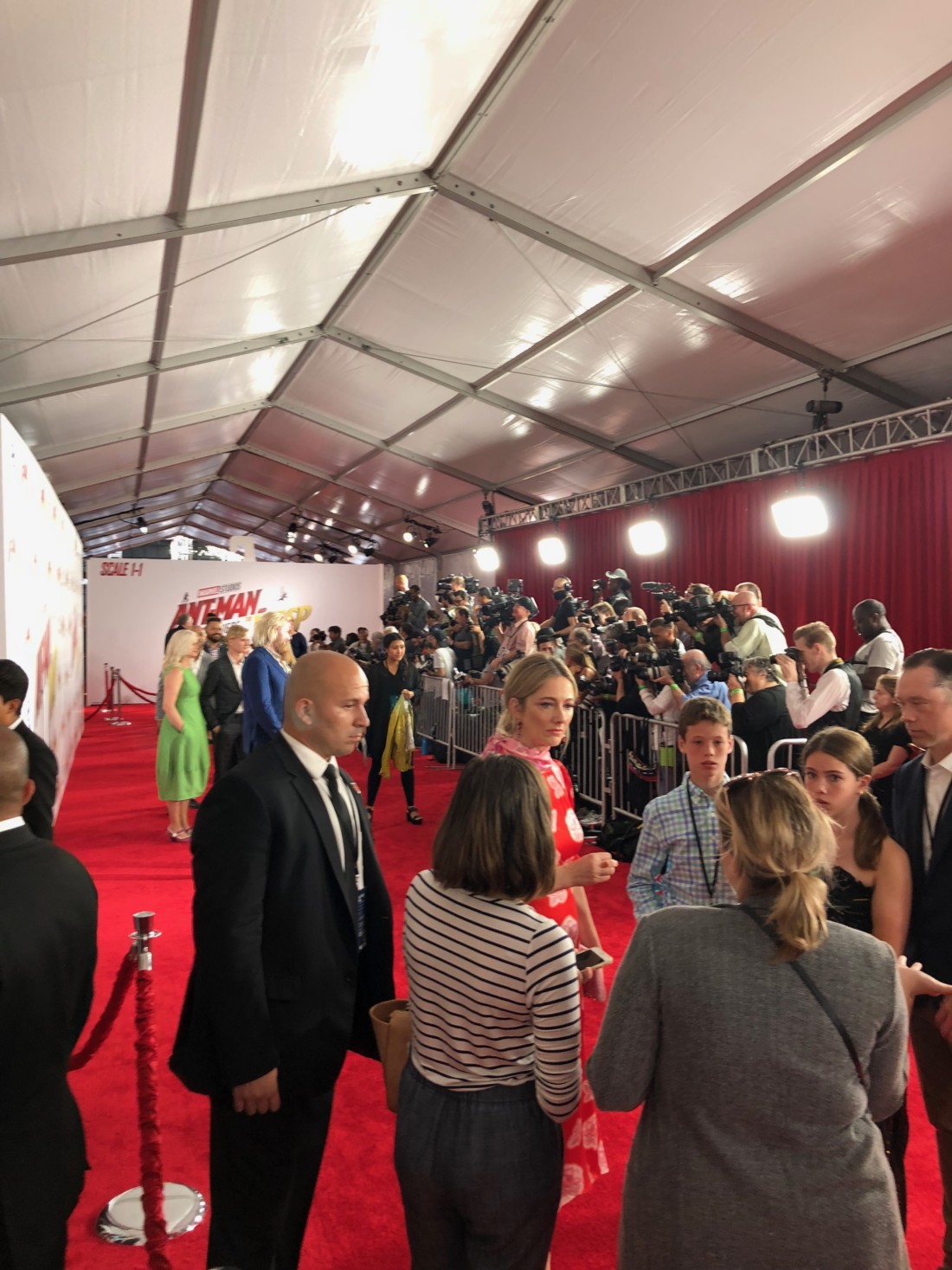 We walked (slowly) up and down the red carpet, saw numerous cast and crew, many of which we just interviewed the day before. The Hyundai Veloster was there and was VERY cool in person. A few of the stars posed with it, but there was a huge line so we opted not to.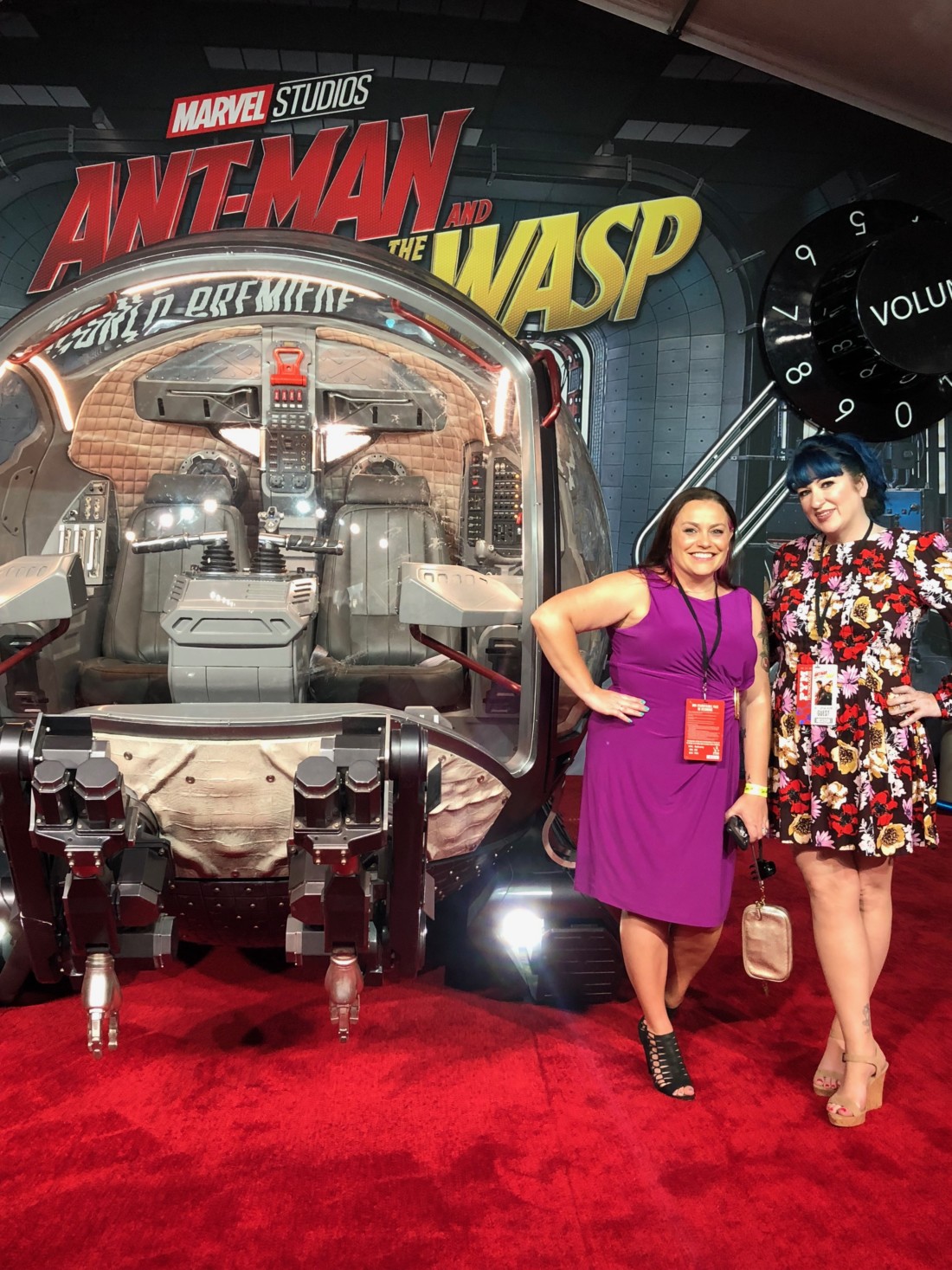 We then checked out the quantum realm pod from the film and had to take a pic with it!
Some celebs we saw there:
Michael Douglas
Paul Rudd
T.I.
David Hasselhoff
Judy Greer
Michelle Pfeiffer
Evangeline Lilly
Hannah John-Kamen
Laurence Fishburne
Peyton Reed
James Gunn
Abby Ryder-Fortson
Sean Kleier
Andy Buckley
Carly Hughes (she remembered me from a past event for American Housewife!)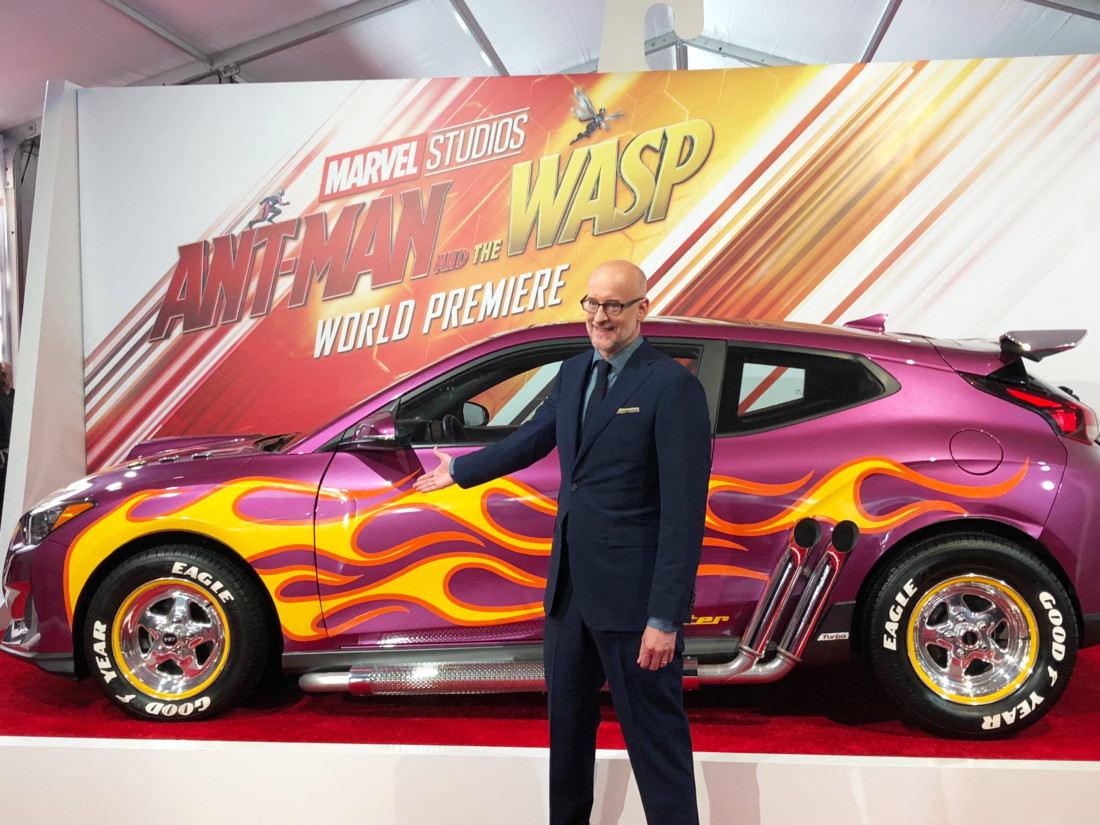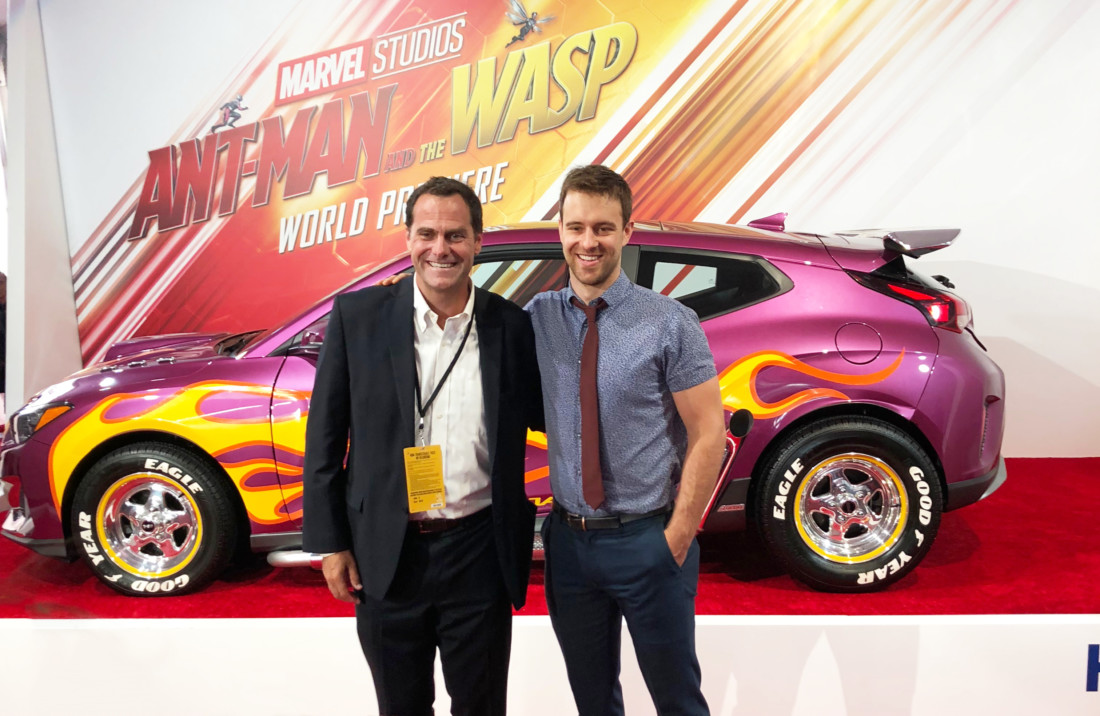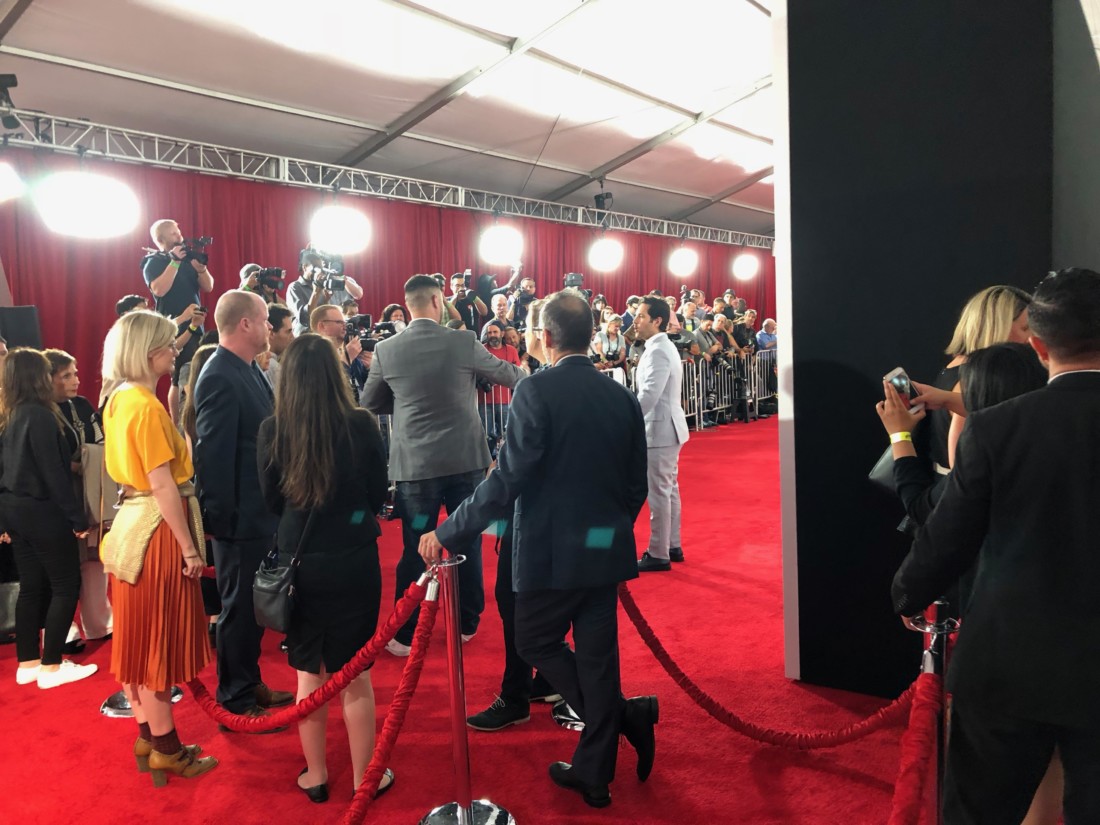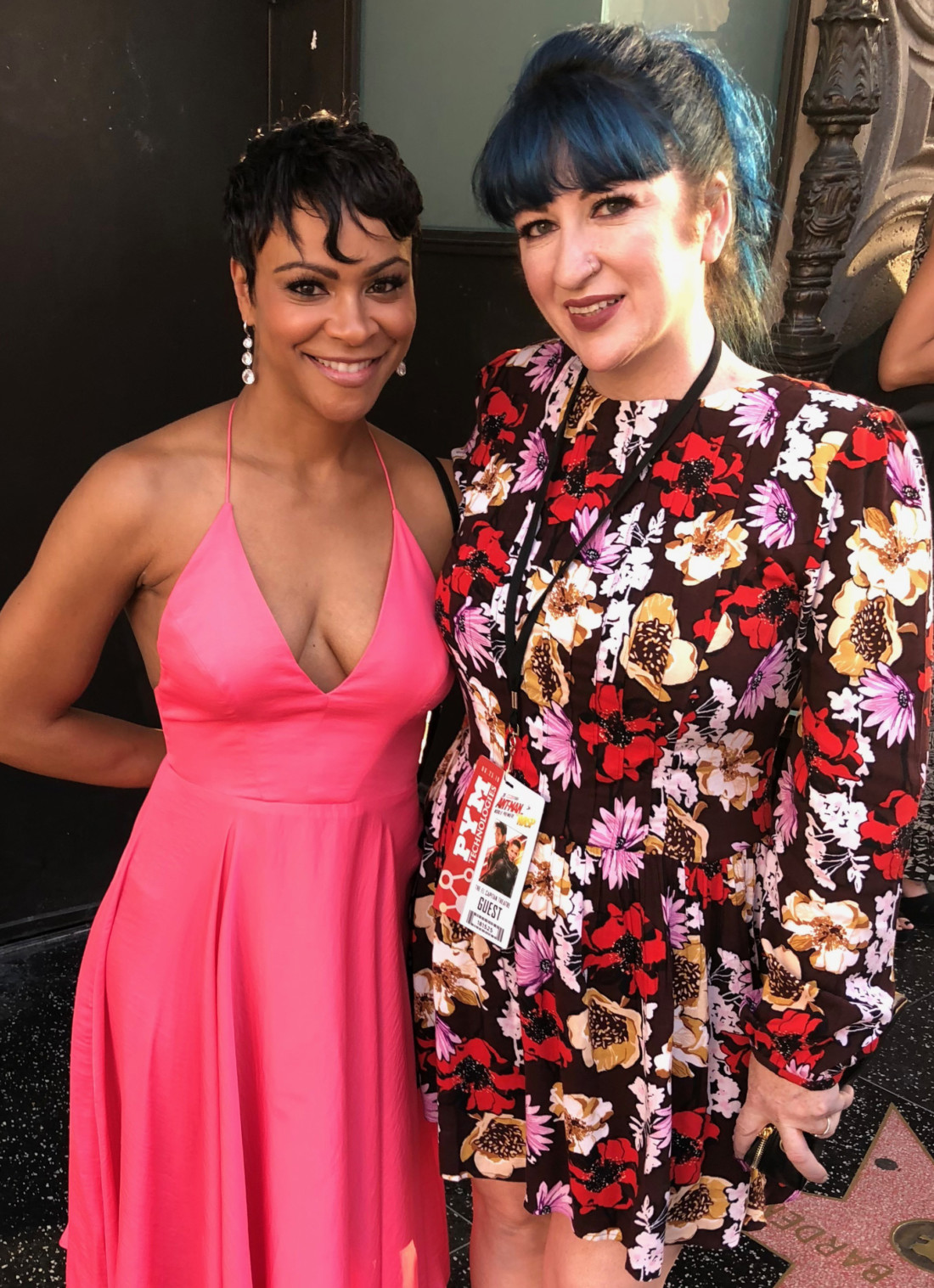 …and others that I am forgetting. There were LOTS…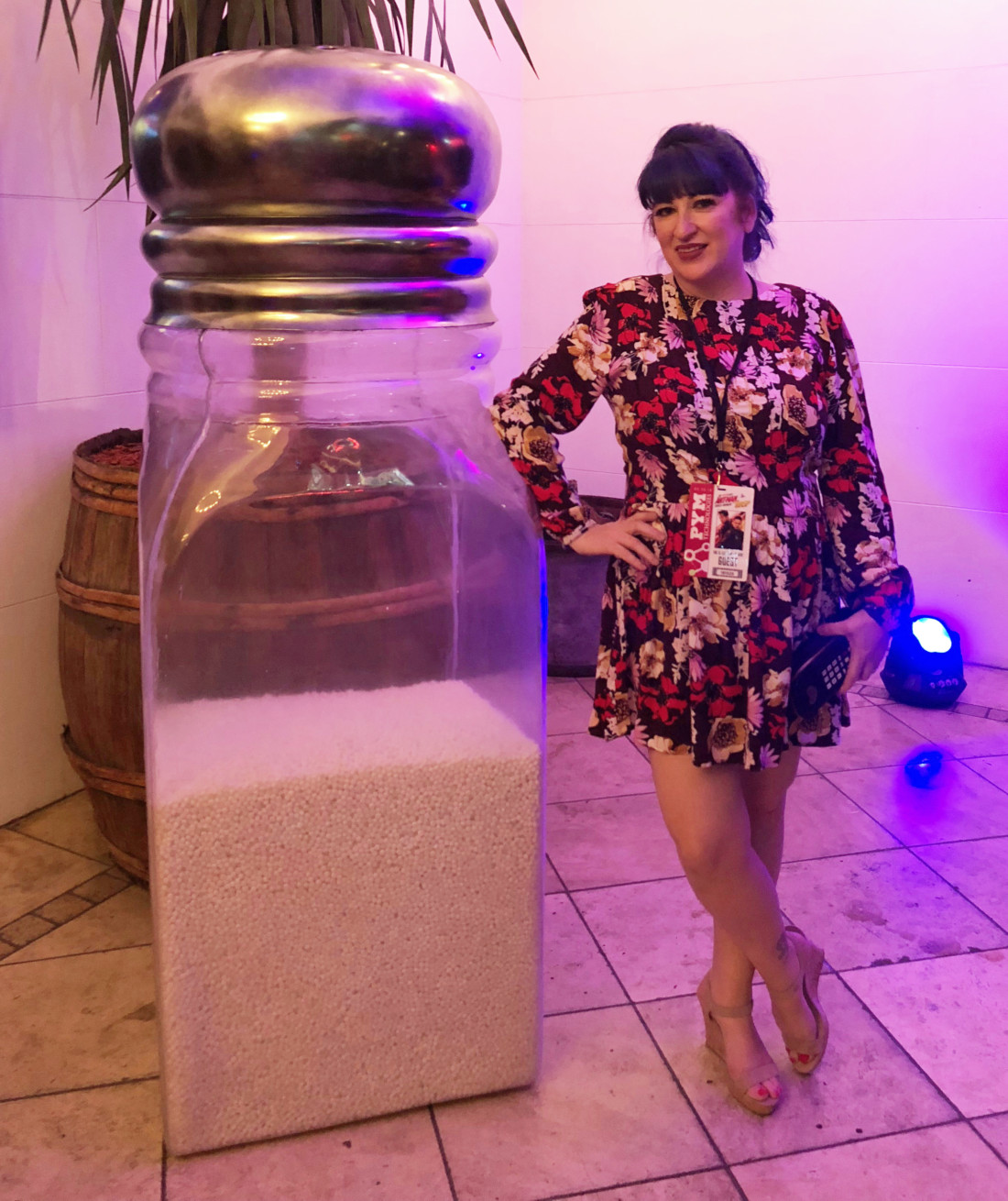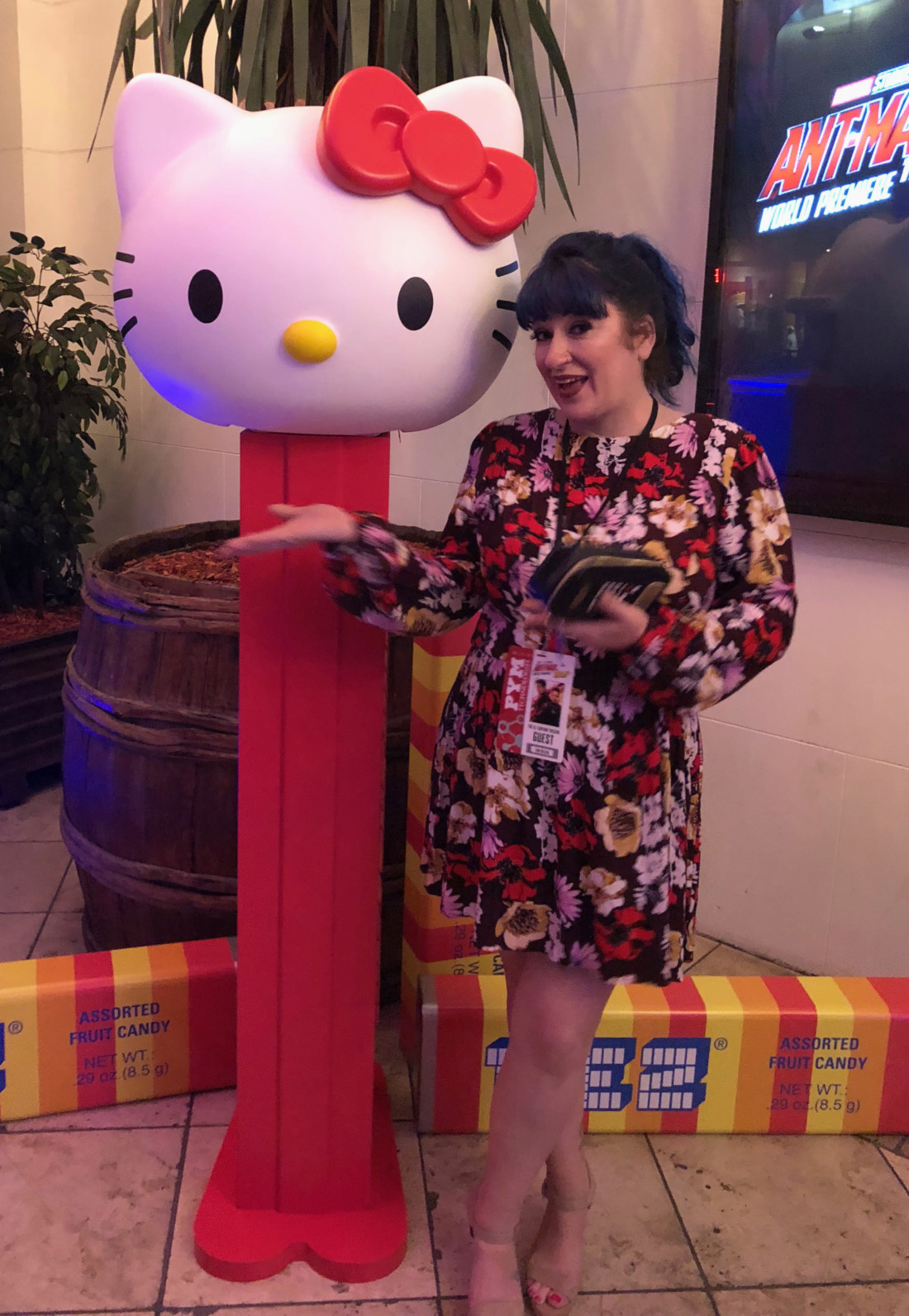 After the movie we headed over to the afterparty which was at a local bar/club. Inside there was delicious food, a signature drink, and lots of music. The cast and crew came in not long after we did. One thing I really loved about this night was that it was full of amazing and rich conversations and not too many selfies with the celebrities. I did take a couple of quick photos with Sean Gunn, Kevin Feige, and Evangeline Lilly, but only because we chatted about meeting in the past and only because they offered.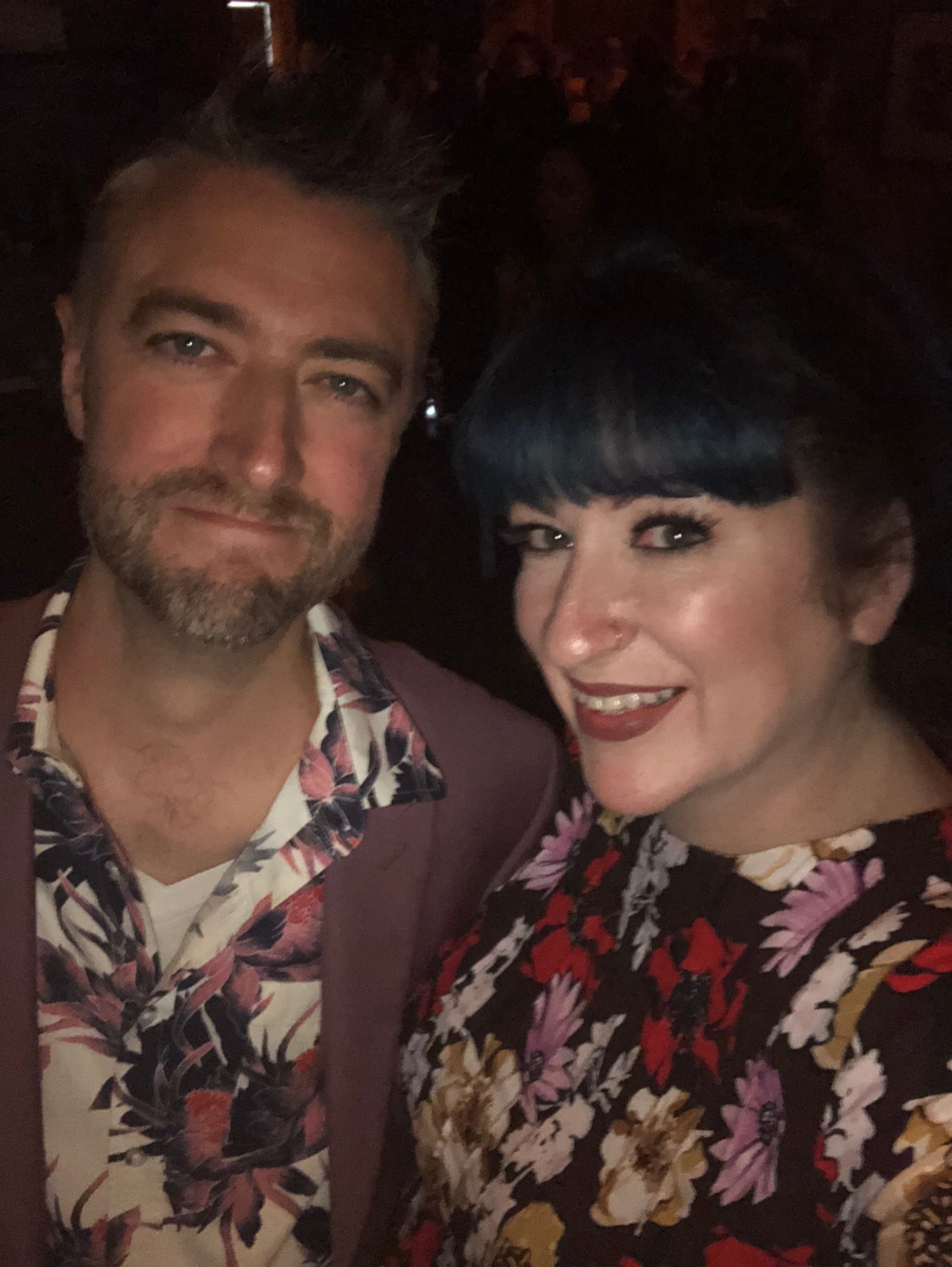 James Gunn and I talked briefly about Guardians of the Galaxy Vol. 3 since he teased it on Twitter earlier that day. I had to ask him if it was just sad Rocket and he laughed and said "I'm not telling!". We talked a bit about the impact Infinity War had on the MCU and he promised me that lots of surprises were happening, but wouldn't divulge any more. Then his brother Sean and Sean's beautiful fiance stopped to say hello. We chatted wedding plans, gushed over the ring, and did everything an excited bride would do.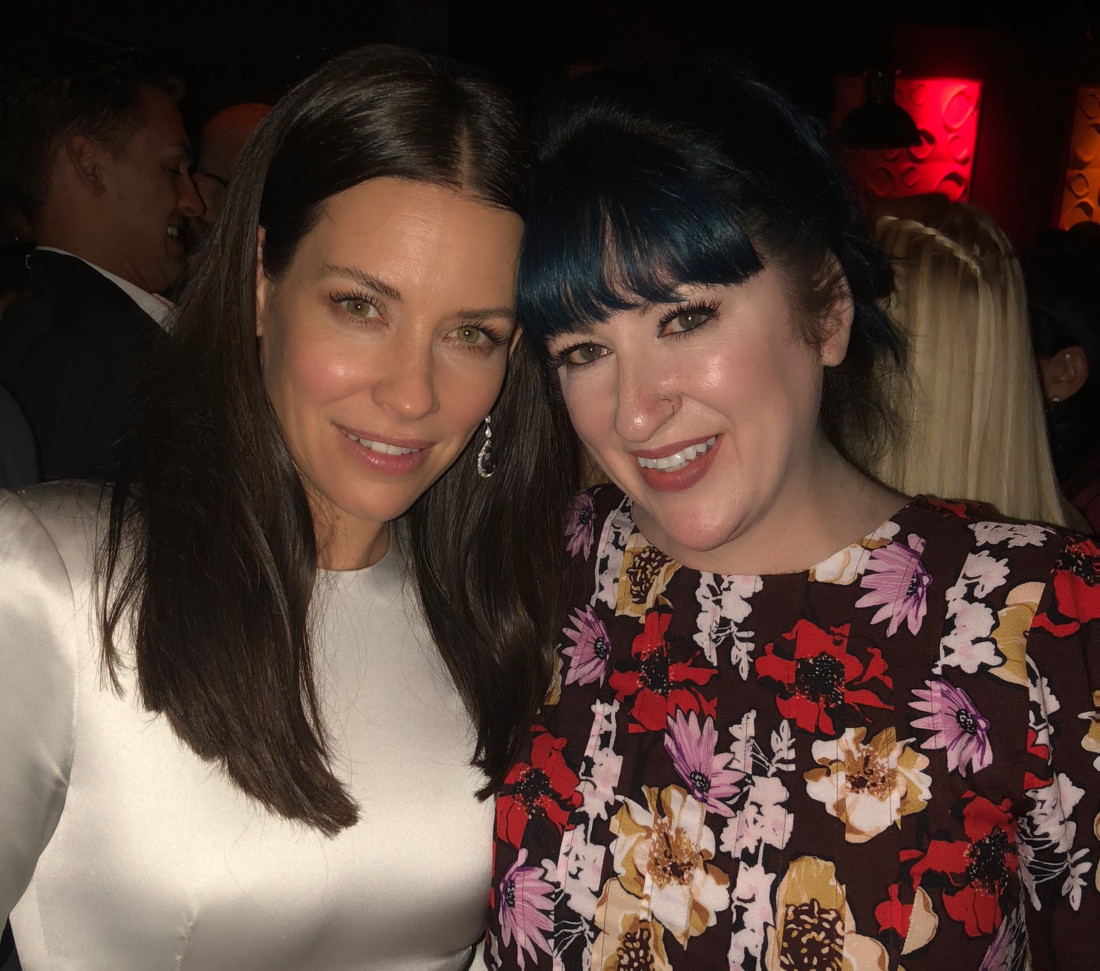 While at the bar chatting amongst ourselves we saw Evangeline Lilly a few feet away so we popped over to say hello. We didn't really expect her to remember us from the interviews the day before but she immediately did and gave us each a huge hug. We talked for a while about life in general, took a quick pic (which she had to look at to approve because she knows that "us girlfriends have to do that" and had a drink and Jana and I mingled a bit more.
While wandering around we chatted with Michael Rooker, Andrea Roth and Miles Mussenden (we had just interviewed them earlier in the day for Cloak & Dagger), ran into David Dastmalchian again and his wife Evelyn, saw but didn't talk to Michael Douglas, Paul Rudd, and Judy Greer. And a few others that, again, I know I am forgetting…
Then as the party was winding down we decided it was time to head back to our hotel. We went outside for some fresh air and to call an Uber. While waiting for the car outside a black town car drove up to make a right turn. The window rolls down and we hear "HEY GIRLS!!" Turn around – it was Evangeline Lilly! She smiled, we exchanged "thank you's" and "it was great hanging out tonight" and she mentioned drinks next time… This was like a cherry on top of an incredible night of rubbing elbows and not worrying about who I was going to get a photo with. Honestly, I hardly ever feel like that with photo opps anyway, it feels more natural just to say "hey you did a great job" and maybe have a related question or comment specific to what the theme was. It felt good to just have some good conversation with admired people and be able to do it with your best friend.
Or, you know, have drinks with The Wasp because she remembered you and thought you were cool.