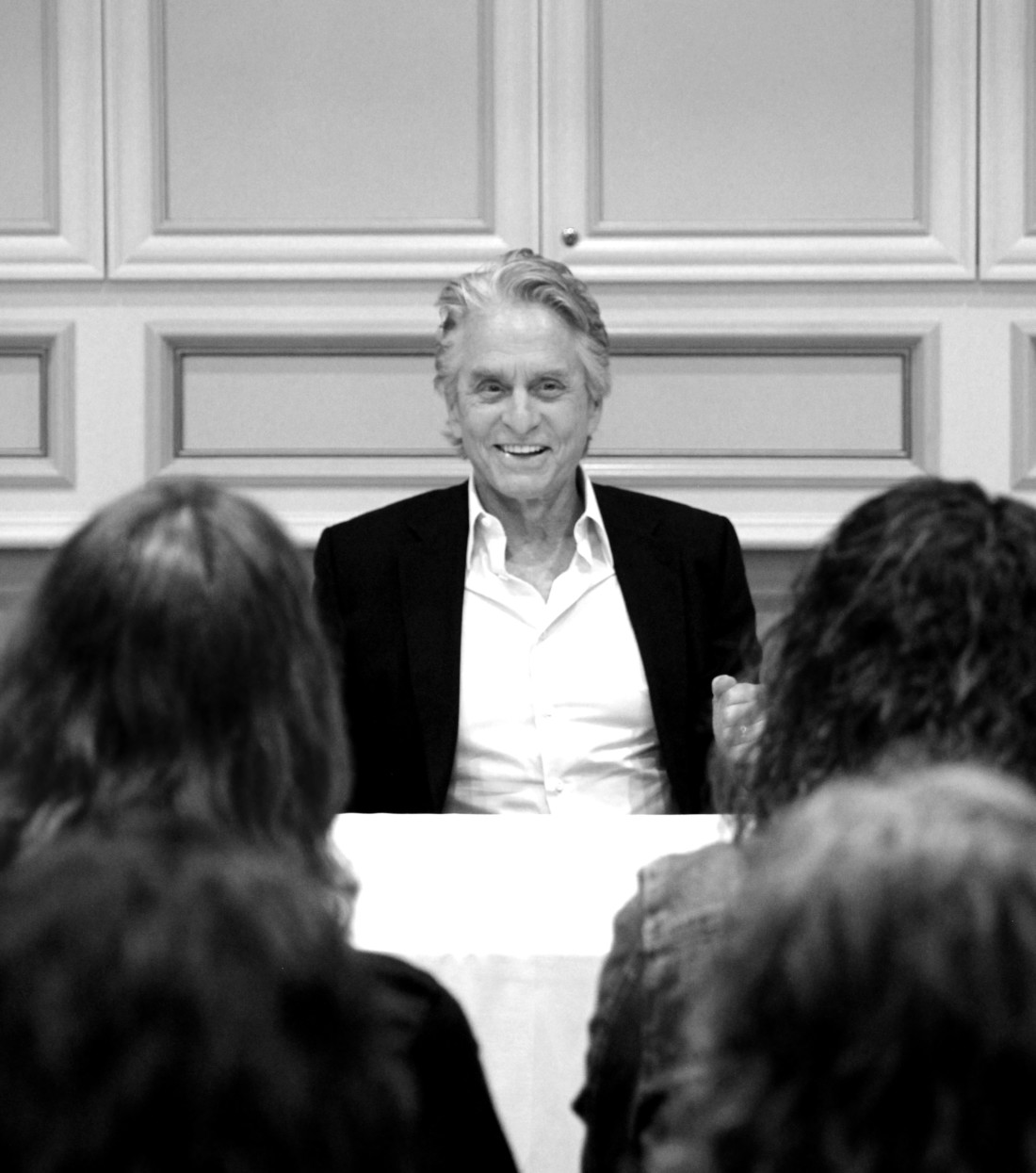 Michael Douglas reprises his role as Dr. Hank Pym in Ant-Man and the Wasp (in theaters now!). Thanks to Disney/Marvel that sent me down to Los Angeles to chat with him we got the opportunity to get some insider information on filming the latest in the MCU. According to Douglas it was a welcoming time to film with the same cast again:
There's just an inherent relaxation and joy normally about a sequel, you don't have to introduce yourself again.  You know each other. There's a comfort factor which makes it much easier. People know your own sense of humor. You're not going to offend anybody.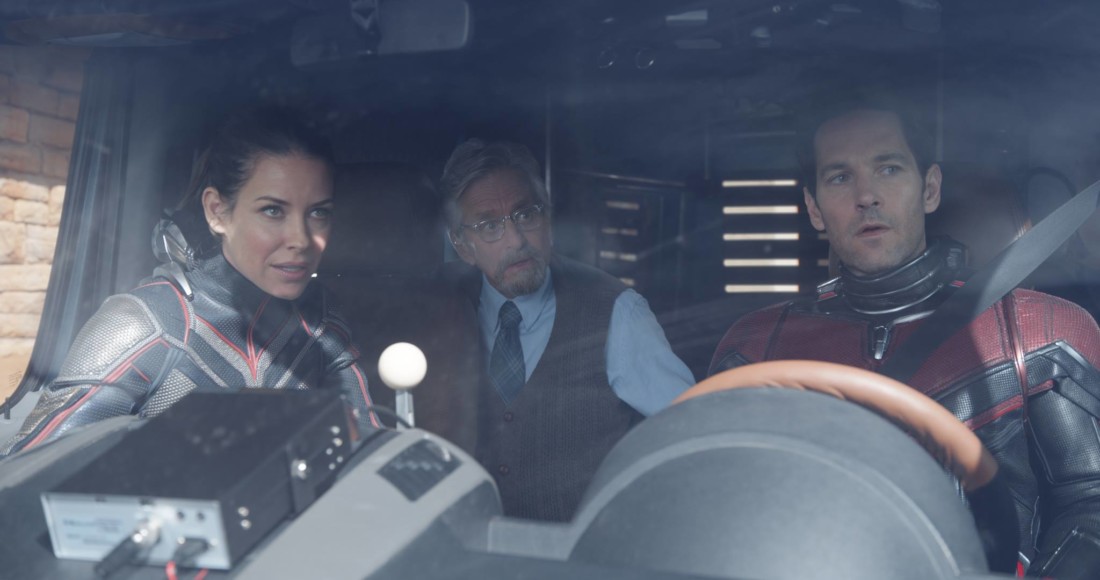 Douglas was thrilled to be a supporting actor again. With lead roles like Wall Street, Romancing the Stone, China Syndrome etc (over 50 films to his credit) there's a heavy weight to carry. He's happy to pass that over to Paul Rudd and be a part of a support for the entire film.
He's [Paul Rudd] just a great, great guy so it sets the tone. You know, most of my career I've been number one on a call sheet, the lead, and so to be in a supporting role in a picture like this, you watch how he does it, you assume a lot of responsibility.  If you're smart, if you're the first, you set the tone. You're the first one on the set, you make everybody else comfortable to make their best performances possible. I mean that's just all part of the thing. So, that part was great with Paul.  
Being reunited with his on-screen daughter Evangeline Lilly was exciting because her role had really evolved into such a strong and independent superhero. He remembers when filming the teaser at the end of Ant-Man the look in Evangeline's eyes as she laid them on the Wasp costume:
And I was excited for Evangeline because I remember, if you remember the end the first one, I don't know if it was the tease after the credits or whatever but I show her Janet's suit and there's this look in her eye as Hope when she sees her mother's suit.  But what I was looking at her when she was doing the scene, I saw Evangeline going I'm going to be a superhero. I could see her.  So, she's–, she's loaded, you know.  She was, you know, ready to go and excited.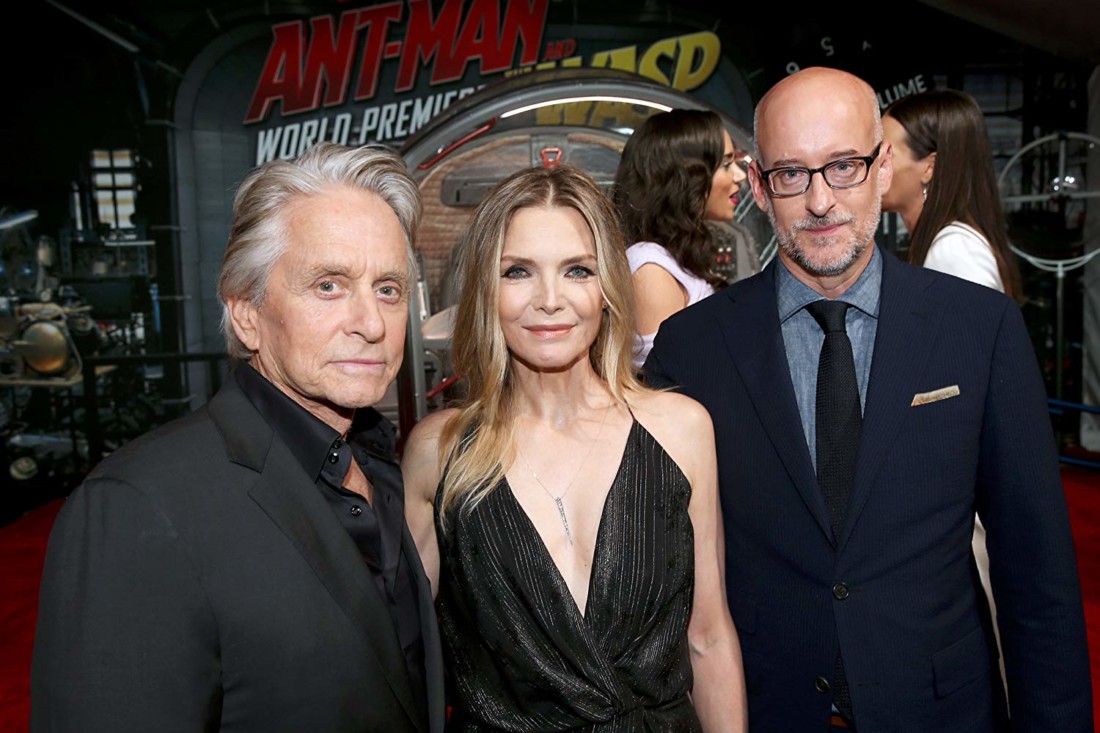 Working with Michelle Pfeiffer was always a bucket-list item for Douglas. He got very close with Fatal Attraction as Pfeiffer was considered for the role as Alex (ultimately went to Glenn Close). It's unclear whether she turned the role down or not.
One little spoiler is that Michael Douglas gets to suit up and go quantum in Ant-Man and the Wasp –
So, you got to suit up in this movie.  Did you have a superhero moment getting to do that?
I did.  I did. I must tell you, yeah, I was a little disappointed on the first one, you know.  I mean, so, I kind of reluctantly looked whimsically at how good everybody looked, Paul looked great and everything else.  So, yeah, I got my old suit back up so if this continues, my feeling is, you know, if you get big or small they make you young, I mean, I might as well get back in there again.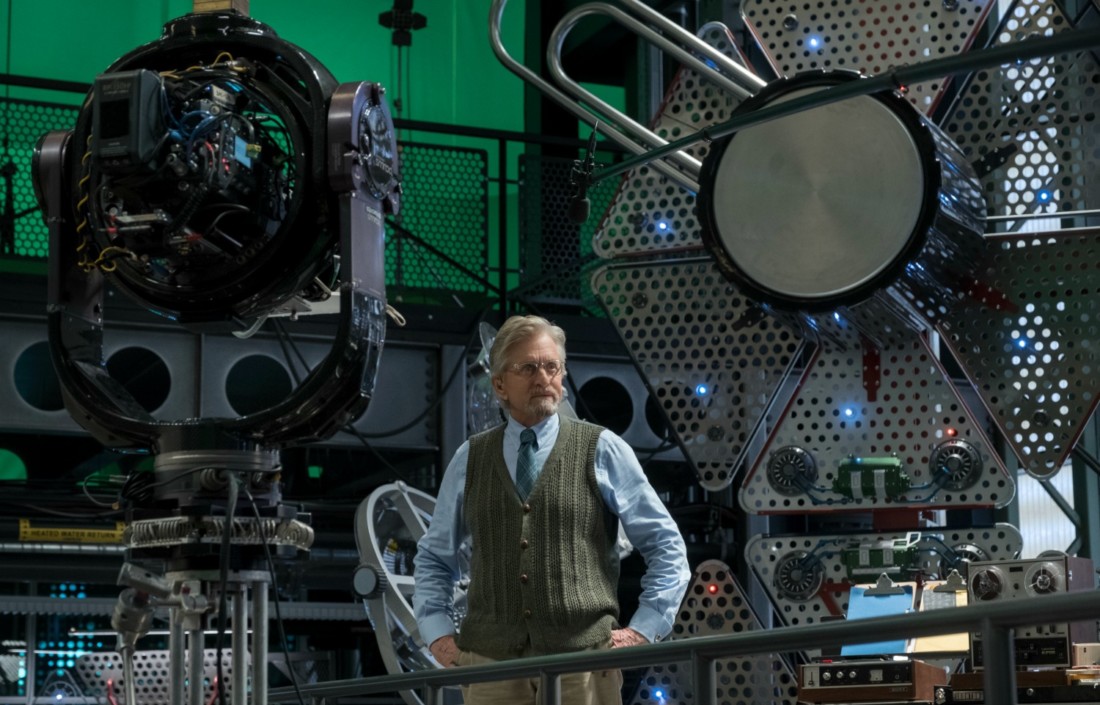 FUN FACT: Ant-Man was Michael Douglas' first green screen film:
I've never done any of these pictures before.  The last one was the first green screen film. It's just this whole other world.  I've got a whole new appreciation for actors who can act when there's nothing there.  I mean it may be just basic bottom terrain but you'll sit in these huge studios with green walls all around and this and that and Peyton Reed (director) telling you, okay, the asteroids coming in here.  Look up here, this and that. And you feel like this is so–. And you're afraid you're going to be embarrassed. And then you see it put together and they know what they're doing.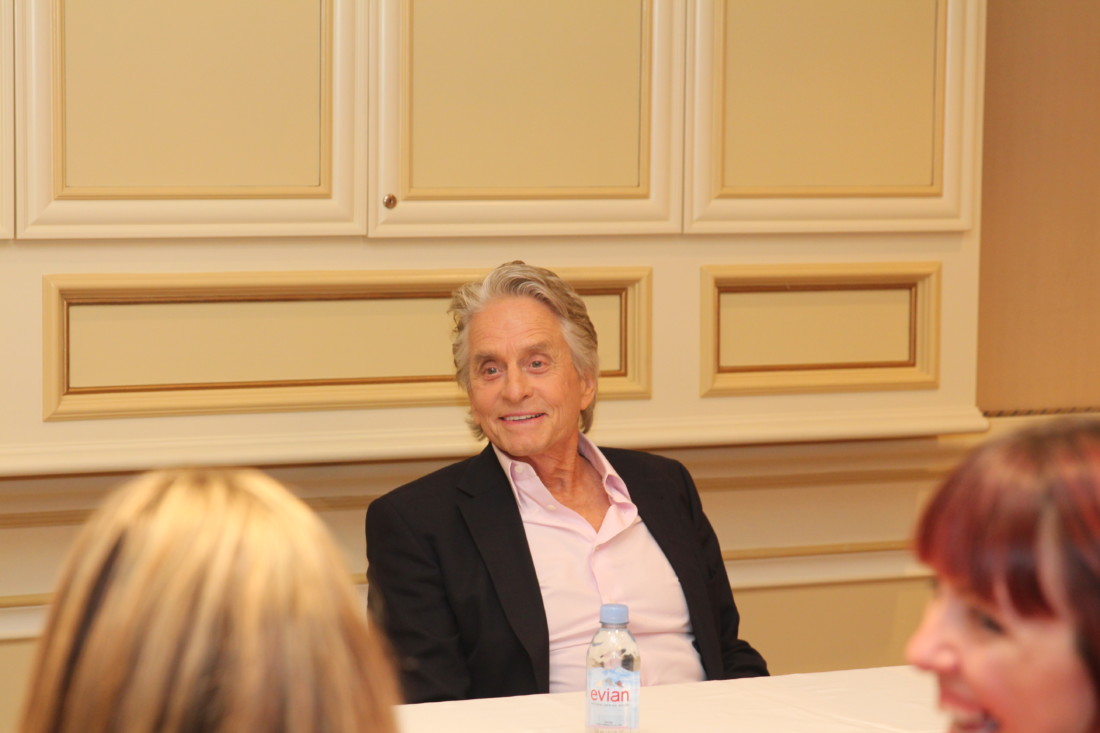 Being that Ant-Man and Ant-Man and the Wasp are completely different genres for Douglas, it's introduced him to a whole new (and younger) audience. His son Dylan, also an actor, saw this right away with the first Ant-Man film,
Dylan then was maybe 15.  And he came out of the movie, his arms were crossed.  He says–, he says 'dad..'. I said, yeah. He said 'this is going to be very good for your career.' I said, oh. He goes 'dad, you don't understand, this is going to bring a new audience for you, you know.  I said this will be very good.' So, he said, 'you know what?  I was recommending you do a sequel if they offer it to you.'   
I must say, I never anticipated and I'll be talking sometimes and all feel something pulling on my coat, and I'll look down and hero be a little five-year-old kid and go Ant Man!.  And so, it does,  it introduces you to a whole bunch of people who didn't see a lot of my movies.
Will Michael Douglas appear in Avengers 4? That we don't know – but he did have this to say about it:
If I open my mouth, a blowgun (makes a blowgun motion).  It's a marvel blowgun–. I have learned my lesson.  You have nothing. KGB has nothing on me.
Is this a clue? I guess we will have to find out…
Ant-Man and the Wasp is in theaters NOW!