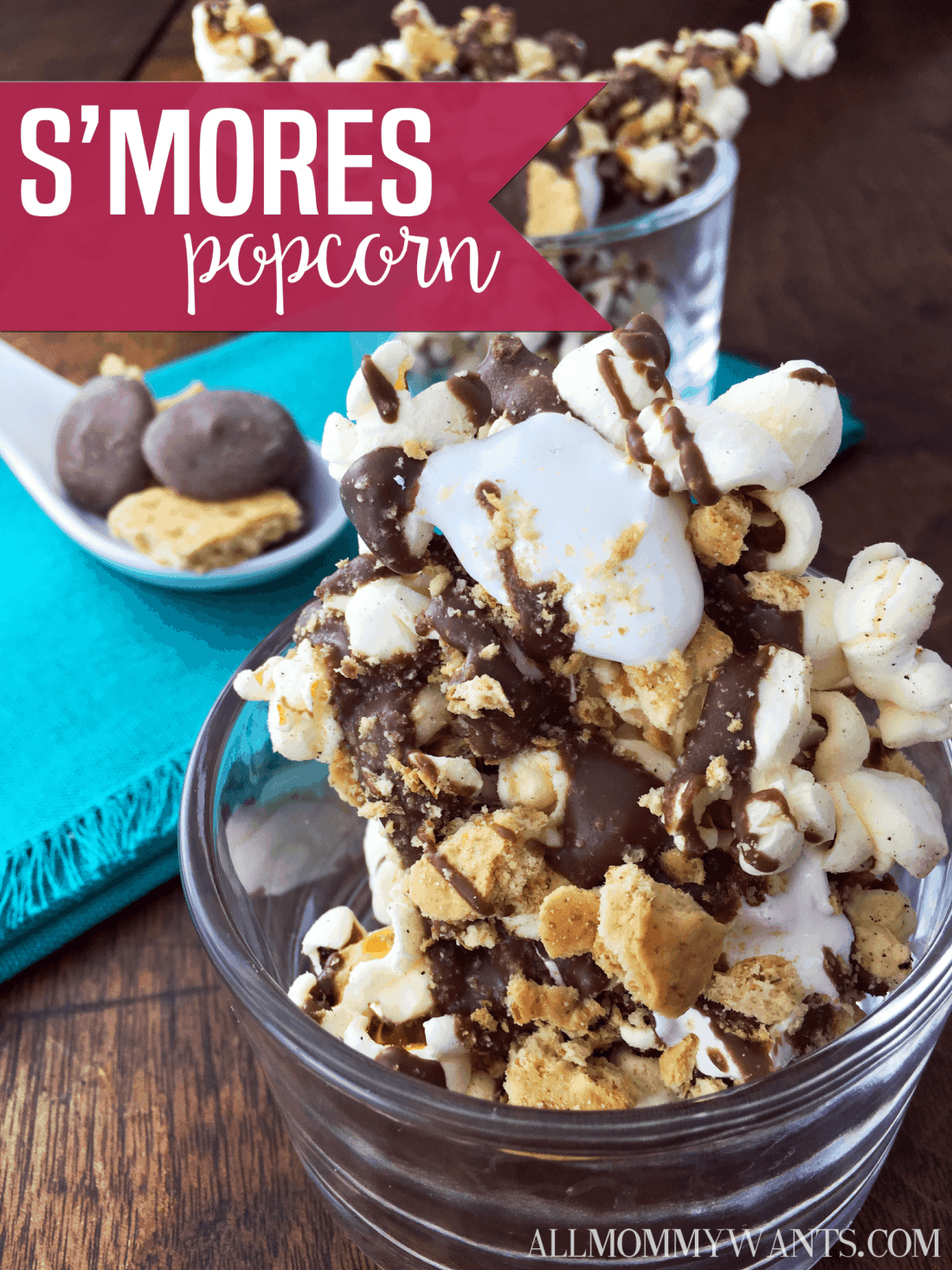 This S'Mores Popcorn in kind of AMAZING. In fact it's so good you'll want to make it right this second and probably won't want to share! But if you do, the recipe below makes 4 servings. Enjoy!
S'Mores Dessert Popcorn
Time: 40 minutes | Yields: 4 Servings
Ingredients
2 cups Popcorn (popped)
¼ cup Wilton S'More Candy Melts
3 Graham Cracker Bars (crushed)
¼ cup Kraft Jet-Puffed Marshmallow Crème
Instructions
A Wilton Candy Melt Pot is recommended to heat s'more candy melts. If you do not own a candy melt pot simply microwave candy melts at 50% for 30 seconds. Stir. Heat at 50% for 30 seconds. Stir. Heat at 50% in 15-second intervals and stir until completely smooth. Do not over heat. Tip: add room temperature coconut oil to candy melts if mixture gets too thick.
Spread popcorn onto cookie sheet. Using a spoon, drizzle s'more candy melts across popcorn as desired.
Add crushed graham cracker to popcorn.
Using a spoon, drop small balls of marshmallow crème onto popcorn.
Drizzle second layer of s'more candy melts onto popcorn.
Add final layer of crushed graham crackers to popcorn.
Place in freezer for 20 minutes.
Remove from freezer. Cut into chunks with a knife. Use a spatula to plate. Serve and enjoy. Store in refrigerator.