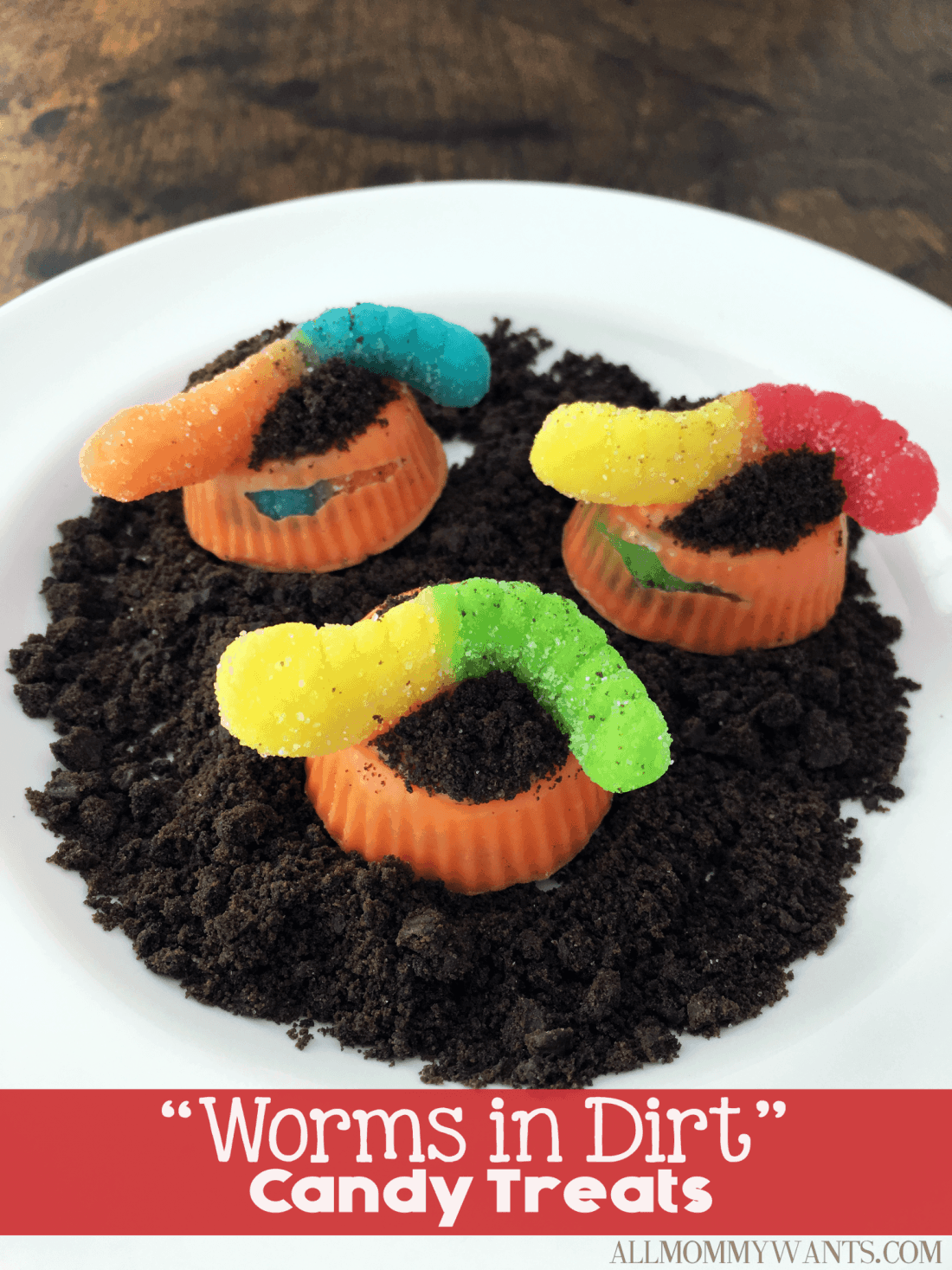 These "Worms in Dirt" Candy Treats are SO cute and super yummy – how fun would they be for a birthday party? I'm thinking bug theme, garden theme, really anything outdoorsy 🙂 Easy to make and kids LOVE them 🙂
Make These Easy And Cute "Worms In Dirt" Candy Treats!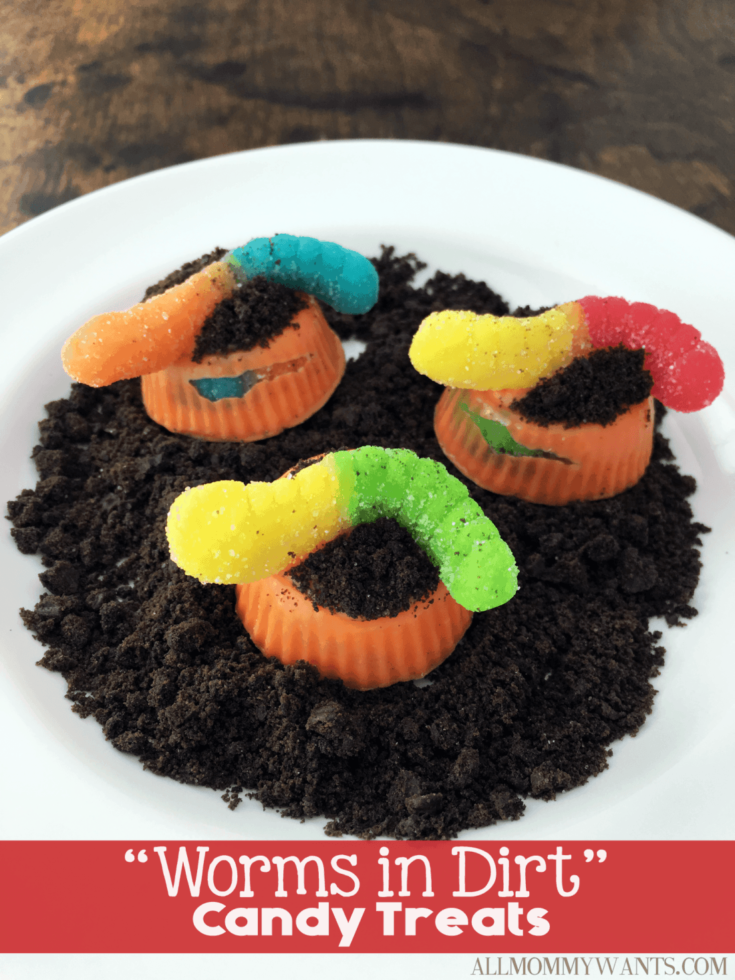 Ingredients
1 cup Wilton Orange Melts
22 Sour Mini Neon Gummi Worms
4 Oreo Cookies (with the filling removed)
Instructions
A Wilton Melt Pot is recommended to heat candy melts.
If you do not own a candy melt pot simply microwave candy melts at 50% for 30 seconds. Stir. Heat at 50% for 30 seconds.
Stir. Heat at 50% in 15-second intervals and stir until completely smooth.
Do not over heat.
Place 1 sour mini gummi worm into each candy cavity.
Slowly pour orange candy melt over gummi worms and fill each cavity to the top.
Tap mold gently onto countertop to remove air bubbles, but candies are meant to look a little rugged (with worms exposed in sections).
Place mold in freezer for 20 minutes. Remove. Gently tap on countertop to release candies.
Remove cream filling from center of Oreo cookies. Crush cookies with spoon or small rolling pin until finely ground.
Spoon a small amount of candy melt onto the top of each candy.
Add 1 sour mini neon gummi worm to the top of each candy, and then sprinkle ground Oreo cookies on top.
Place onto a cookie sheet and in freezer for 20 minutes. Remove and serve.
Recommended Products
As an Amazon Associate and member of other affiliate programs, I earn from qualifying purchases.