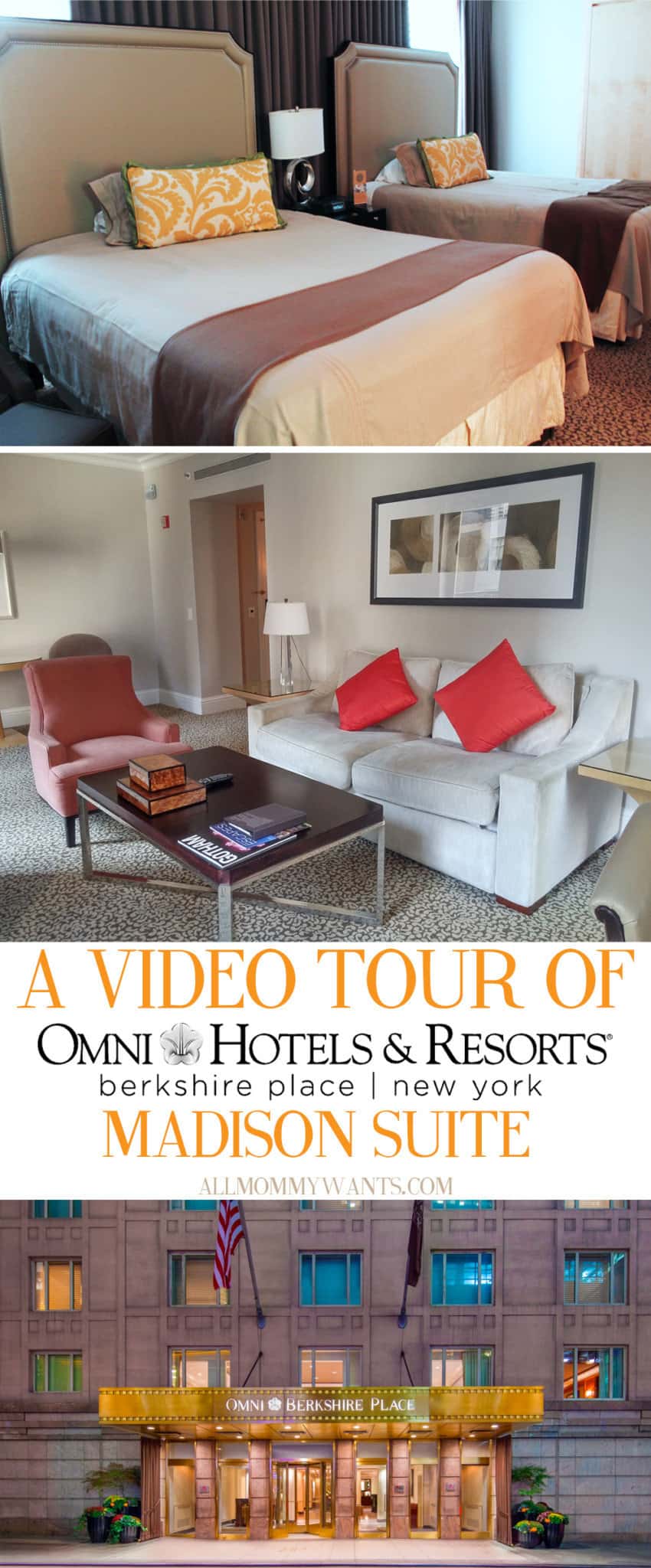 As I started planning my trip to New York City, I was trying to figure out the best spot to stay. Most places in Manhattan are close enough that a quick Uber or subway ride will get you where you need to go, but if you really want to experience the big city you'll want to stay in Midtown. My friend Beeb (MomStart) and I were heading to Blogger Bash together and were pleased to find that Omni Berkshire Place were eager to host us during our stay.
Omni Berkshire Place, a midtown Manhattan hotel, provides travelers with an array of amenities and guest services in a luxury setting. Guests will enjoy a fully equipped state-of-the-art fitness center located on the 17th floor, 24-hour chef-inspired guest room dining, unparalleled concierge service and convenient access to New York City's most popular attractions. It's just across 52nd from St. Patrick's Cathedral, sandwiched between Madison and 5th so shopping is stellar (Tiffany & Co is a 5 minute walk). Times Square is less than a mile away. Omni Berkshire is also surprisingly quiet, even though it's in the middle of everything.
We stayed in the Madison Suite, one of the more luxurious suites in Omni Berkshire. The Madison looks out over 52nd and Madison and offers an incredible view on the terrace…

I created a video of my room so you can see exactly what I saw when I got there.. check it out 🙂
The room was incredible. Beautifully furnished, amazingly comfortable, and spacious at over 700 square feet. I loved that we could spread out and not be bumping into each other on our trip, we were able to relax. The beds – let's just say when my head hit the pillow I was out like a light.
If you are headed to New York City and want convenience and comfort I would very highly recommend Omni Berkshire Place. You will love everything about it – I know I did! Visit Omni Berkshire Place Online or call (212) 753-5800.
I was provided with a 3 night stay in order to facilitate this review. All opinions are 100% my own.