* I received the item at no cost to facilitate this review. all opinions are my own.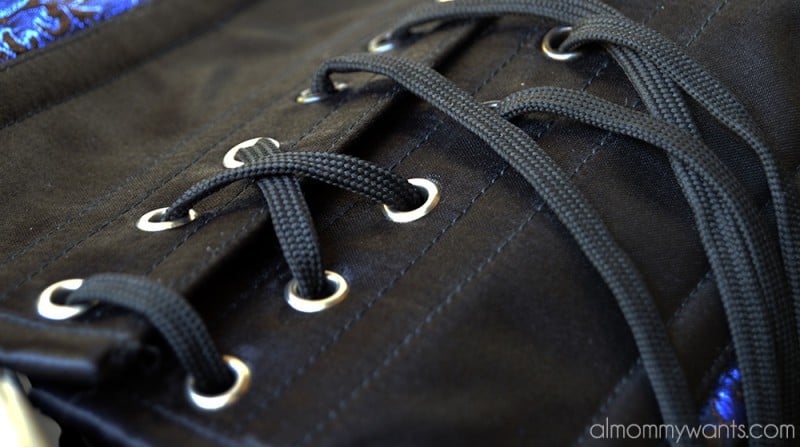 I have been getting more and more interested in the thought of waist taming and corsets for cosplay. I am not a "cosplayer" persay, but with Halloween coming up as well as Portland Comic-Con I am thinking about what I should wear. Whatever it is I think I will be incorporating a corset – I want to make my shape hourglass! I just got this super gorgeous waist tamer corset from Corset Story!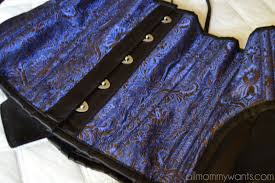 So obviously it's BEAUTIFUL. The blue and gold jacquard fabric is super heavy and thick, the way a corset should be. But it also has metal boning, a feature that many other corsets don't have.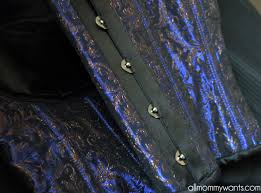 I have seen (and own) a few that have plastic boning which ends up rippling and losing it's shape, plus it doesn't cinch in a much. Too much "give". With my new waist tamer corset there is no give, no ripples – just a tight feel and sense of security that you aren't going to be gouged by wires when you wear it, and your waist will stay tight and tucked.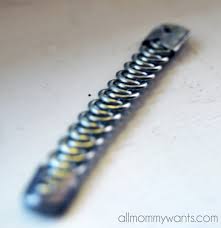 A nice touch are the hip panels. They are put there so that you don't have those indents and help accentuate a perfect hourglass shape no matter your size. The corset also laces up the back to loosen or tighten.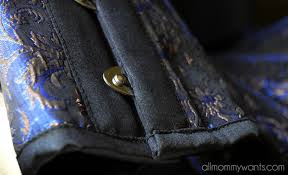 So although I don't know what I will dress up as for Halloween or PDX Comic-Con, I do know that my new lovely corset will play a part in the look.
You can find Corset Story online and get some amazing ideas for costuming – Vintage, Steampunk, Burlesque!

Speaking of Steampunk – how utterly gorgeous is this Steampunk outfit? you can get the whole look at Corset Story. Ermahgerd: