I wasn't sure if I would ever do a purely cosmetic procedure, but I am glad I did. Last year I got a Halo Facial. Halo is relatively new to the cosmetic procedure world, but it is a treatment that many with facial sun damage – like me – feel is the answer to their skin prayers.
Halo by Sciton is the first and only hybrid fractional laser that effectively delivers both ablative and non-ablative wavelengths to particular treatment areas while offering maximum results and reduced downtime. This unique system allows Halo to provide separate treatments for the top layer of skin, which heals relatively quickly, and the dermis (deep levels of skin), which improves slowly over time.


Halo combines versatility and tenability for the ultimate choice in customizable treatments. After a few treatments of Halo, patients can see an improvement in many skin concerns, including uneven skin tone, sun damage, visible signs of aging, discoloration, and enlarged pores.
I grew up in California. I went to the beach frequently, but didn't really think about sunscreen until my teens. Once when I was little my family and I went to Hawaii and I got so burned that my eyes were swollen shut. But that was the late 70's and back then nobody really understood just how important sunscreen was.
I partnered with Robin Prusse, RN and Dr. Bohley in their Portland office to discuss options for reversing the years of sun damage on my skin.
Because of my years without proper protection I did get some sun damage. I had a lot of freckles and over the last few years I began noticing a faded brown spot on my cheek. Although my freckles faded because of my current skin regimen, that spot and my skin texture wasn't just the same. It was recommended I try Halo and see how it worked out for me. Check out the video below for the entire process.
Robin slathered my face with Lidocaine (a numbing cream commonly used in cosmetic procedures) and let it work for about 1/2 hour before starting. My first treatment was BBL.
 BroadBand Light treatments involve innovative technology that stimulates improvement below the skin's surface. This device optimally delivers invisible infrared light that penetrates the skin and targets the underlying causes of skin concerns.
The light energy targets damaged skin cells, and reinvigorates them to closely mimic younger skin cells, improving skin's appearance and elasticity. With regular non-invasive treatments of Forever Young BBL™, patients will see an improvement in skin firmness, elasticity, and pigmentation, for a clearer, younger looking complexion.
It felt like rubber bands being snapped on my face, but not too uncomfortable because of the Lidocaine. The worst spot was the sensitive area above the upper lip, but if you have ever waxed there you have experienced worse pain.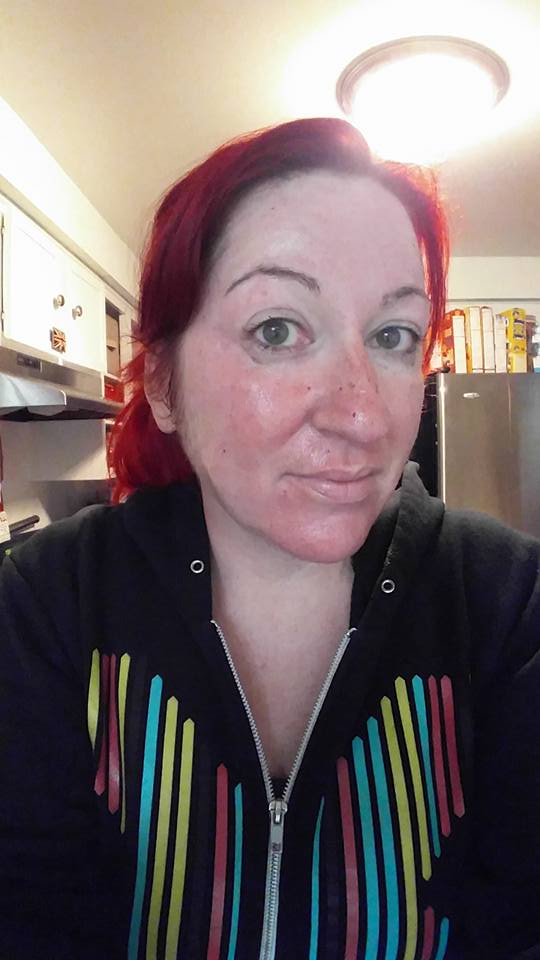 My second treatment was Halo. Halo felt more like an abrasive being run over my face. Halo goes deep in the skin layers to target those problem spots. This was my biggest issue – I wanted my skin to look and feel how it did 10+ years ago. Halo was the answer to this.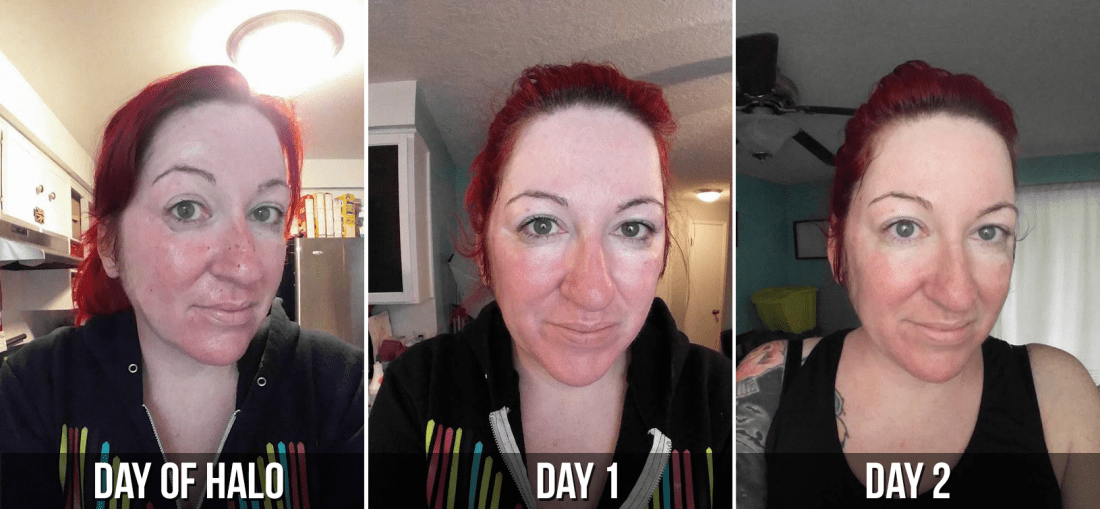 After the treatments the Lidocaine wore off and my face BURNED for about 1/2 hour. It seriously felt like the worst sunburn I had ever had. It felt like my face was on fire. I blasted the cold air on my face for the drive home. But by the time I got home my face stopped burning – it was like a light switch and flipped off.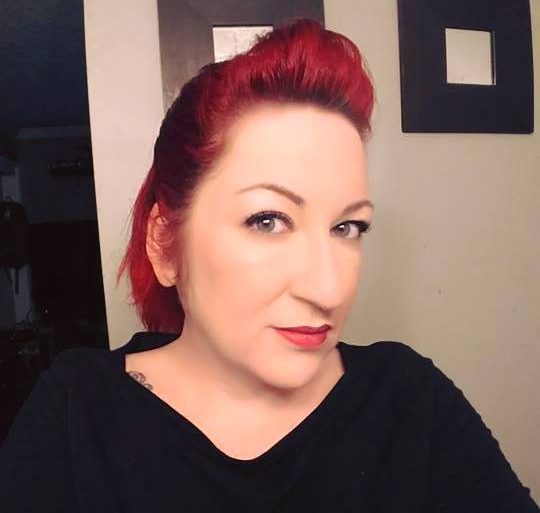 Over the next few days my skin began peeling and healing. I was able to cover the redness with makeup when I needed to go out and run errands, but I otherwise stuck to makeup-free, only using Cetaphil cleanser and lotion.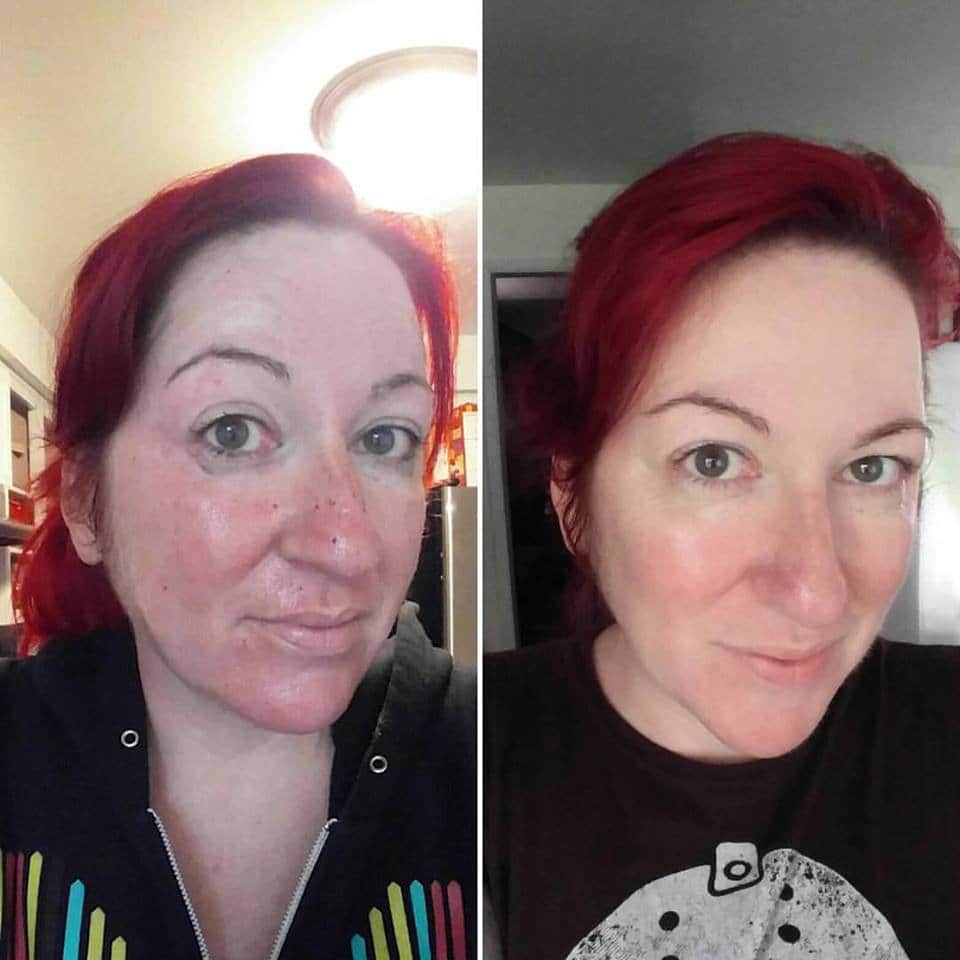 After about a week I noticed that my skin was definitely smoother and clearer. That spot on my cheek had begun fading. My skin was so soft and makeup went on smoothly when I wore it. I definitely noticed a huge difference in how my skin was before vs after.
Now it's been 7 months. My cheek spot is completely gone, my freckles have faded almost completely, and my fine lines have diminished considerably. Would I recommend Halo? Absolutely.
Treatments run anywhere between $500 and $1500 based on your needs. You can find out more by setting up a free consul