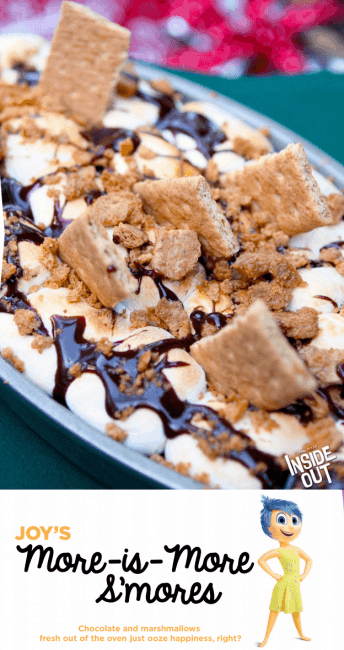 INGREDIENTS (serves 8)
• 1 (10.5 ounce) box fudge brownie mix
• 1 (1 pound) bag large marshmallows
• 1/4 cup plus 2 tbsp. hot fudge sauce, warmed
• 8 graham crackers
INSTRUCTIONS
1. Preheat oven to 375°F. Spray a 9×13 cake pan with cooking spray. Prepare brownie batter per package directions and pour into prepared cake pan. Bake 20-22 minutes, or until a wooden pick inserted in the center comes out with moist crumbs clinging to it.
2. Turn oven to broil.
3. Place marshmallows over brownies. Leaving oven door ajar, place marshmallow-topped brownies under broiler 1-1/2 to 2 minutes or until marshmallows are golden brown, watching very closely to avoid burning.
4. Drizzle hot fudge sauce over top of toasted marshmallows.
5. Take half of the graham crackers and break them into planks; crush other half of graham crackers into crumbs.
6. Sprinkle crushed graham crackers over top of toasted marshmallows, and place graham cracker planks randomly into toasted marshmallows. Serve immediately.
Be sure to watch All Mommy Wants for EXCLUSIVE coverage of Inside Out, including a first-hand look on the red carpet! June 7-9 2015
Some FUN Inside Connect the Dots for you to print out and have FUN with! Simply CLICK the image to print a set of 5!
Inside Out is in theaters June 19th, 2015!