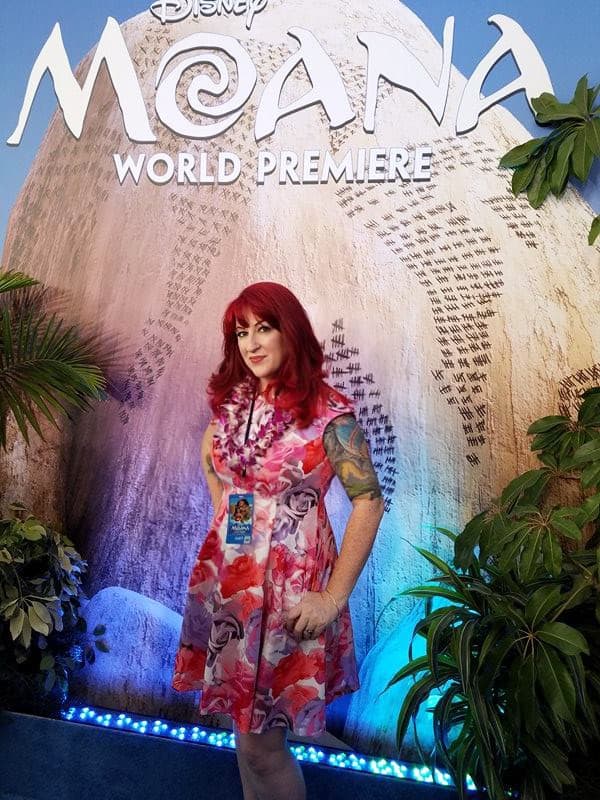 On Monday November 14th I had the honor of attending on of the highest anticipated animated films for the year – Disney's Moana (in theaters November 23 2016).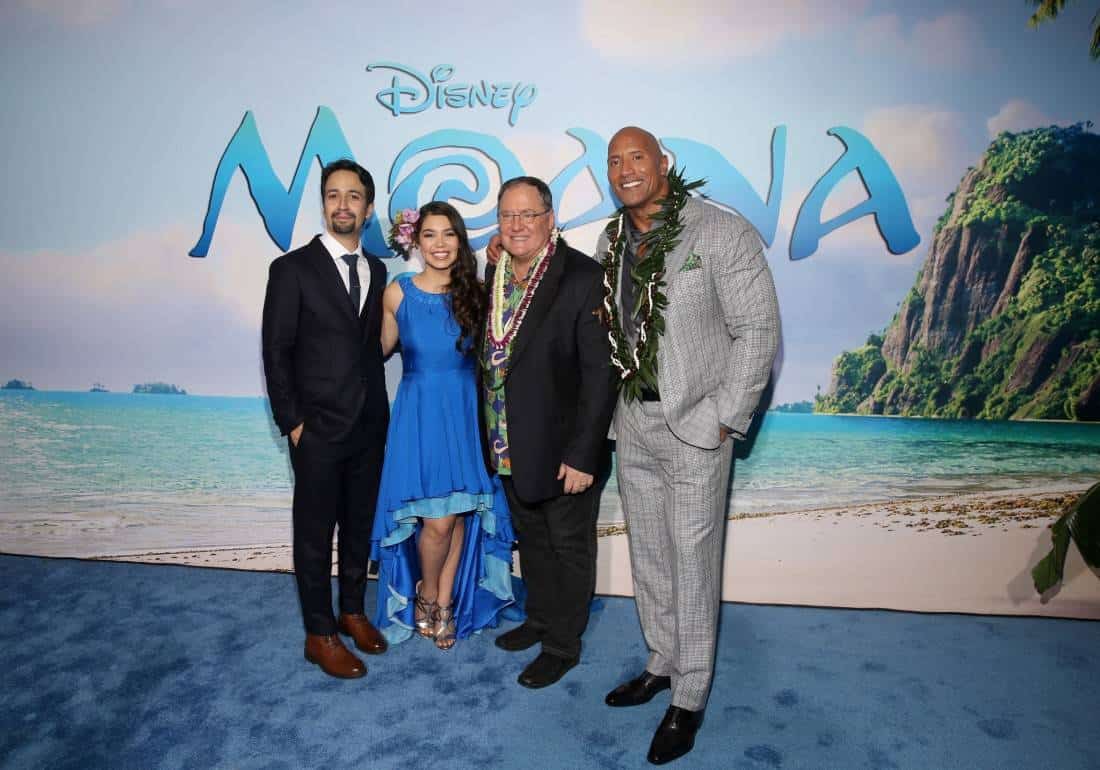 The film stars Dwayne "The Rock" Johnson as Maui the demigod, Auli'i Cravalho as Moana, and features music by Lin-Manuel Miranda. I got to meet all three of these amazing people – stay tuned for the interviews!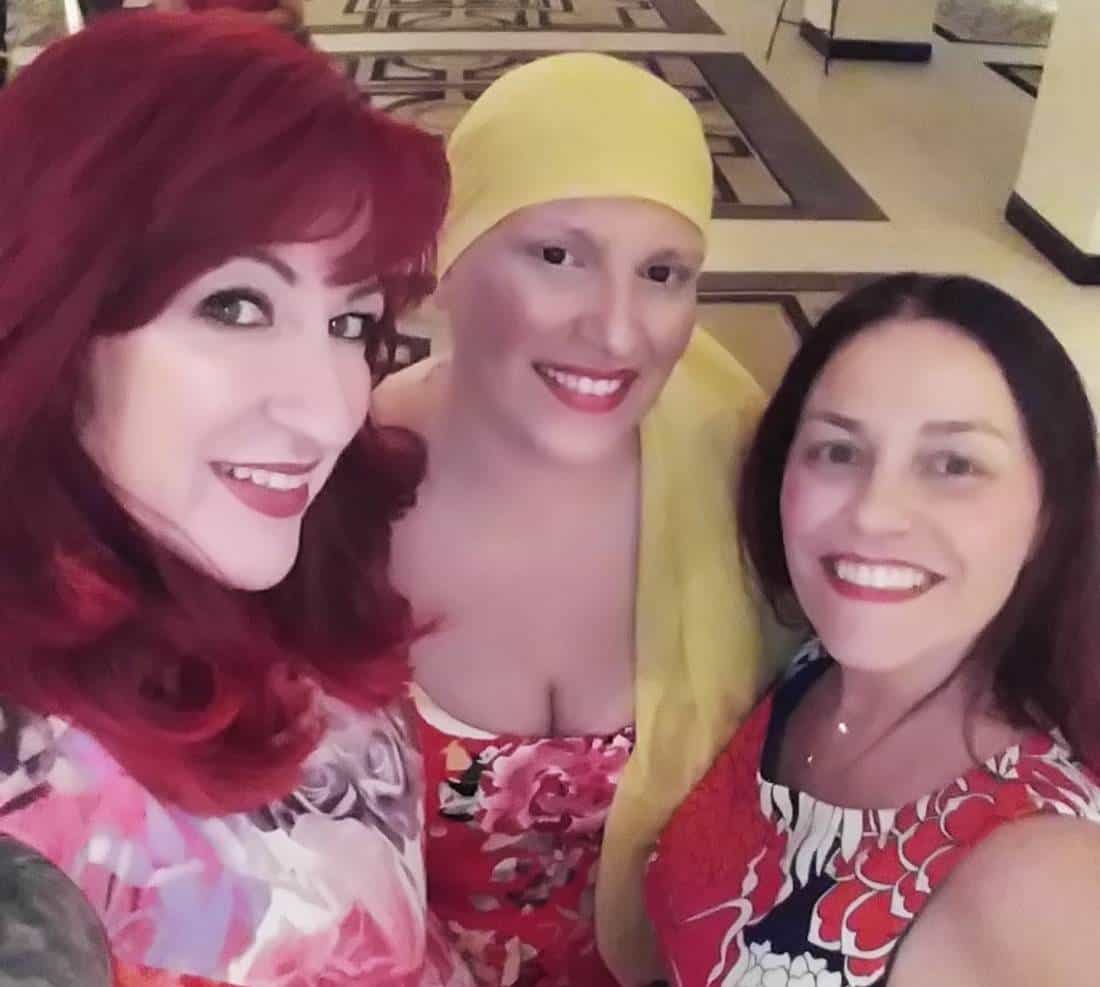 The night started with the pre-premiere party. Disney always gets it right – Hollywood Boulevard is shut down in front of El Capitan Theater and the stage is set with Polynesian dancers, food, and decor.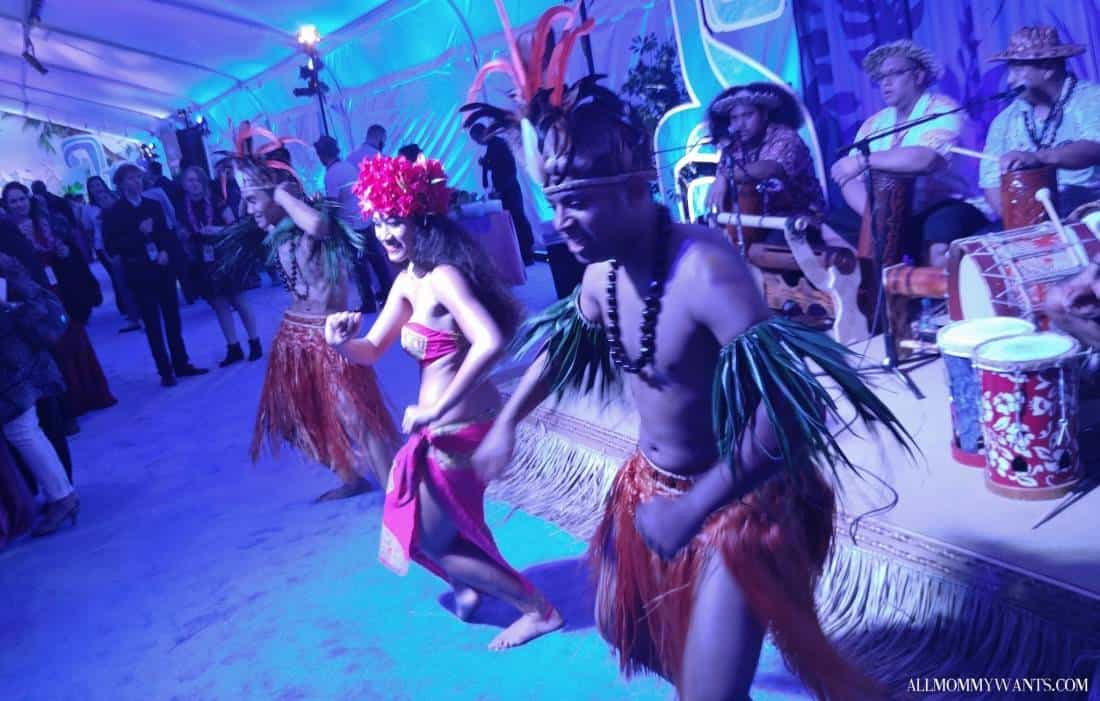 As I walked in I immediately saw Auli'i, looking absolutely exquisite in a blue silk chiffon gown, beaming from ear to ear. She glided past me and stopped for a quick hello and smile. I also ran into Patton Oswalt, whom I had previously met at the premiere of Inside Out in June of 2015. He actually remembered me (or at least pretended to). We chatted a bit about his most recent film "Keeping Up With The Joneses" – he laughed and said "you actually saw that?!" (it didn't do great in theaters). I said "I had to, my last name is Jones"….

All around I saw celebs – Jordan Fisher, Pete Wentz, Riki Lindhome, Tori Spelling, Marley Shelton, and many many more. There were a lot of "shoot I know them from somewhere" moments too.
After mingling with guests, eating delicious food, and watching dancers it was time to head in for the movie to start. We were all surprised and delighted when composer Opetaia Foa'i and his band Te Vaka hit the stage with some beautiful renditions of the music of Moana. There were also Polynesian dancers throughout the theater for all to enjoy.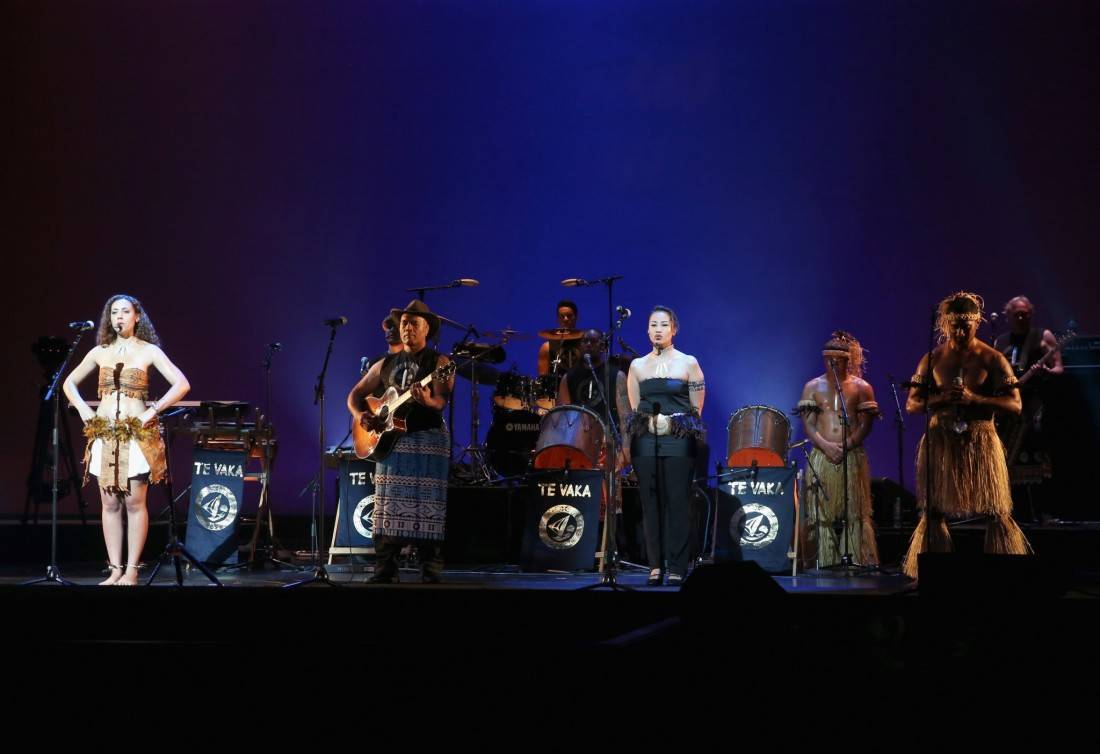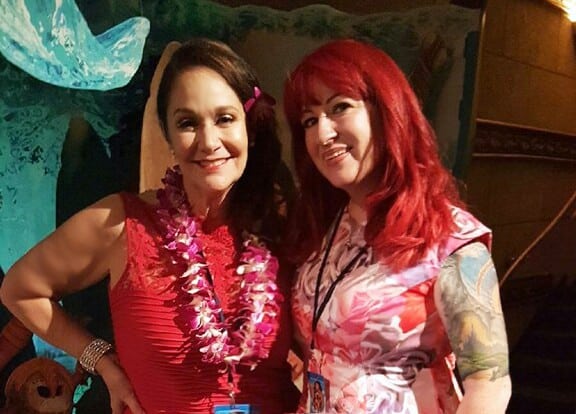 After the film I had the pleasure of speaking with Auli'i Cravalho's vocal coach, Peisha McPhee. She and I both agreed that when "How Far I'll Go" (Moana's main song) is nominated for an Academy Award the Auli'i should be singing it there. Fingers crossed.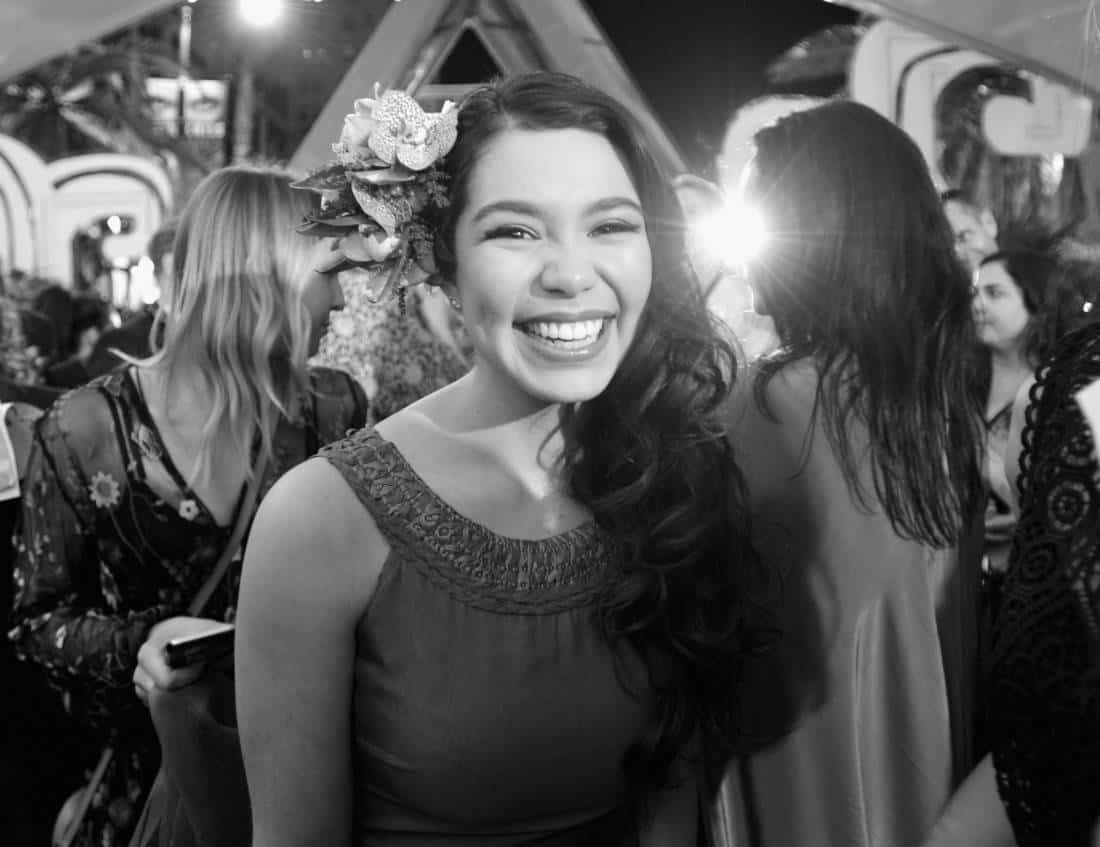 Check out the latest trailer for Moana and see it November 23rd!