Inside Out is in theaters June 19th!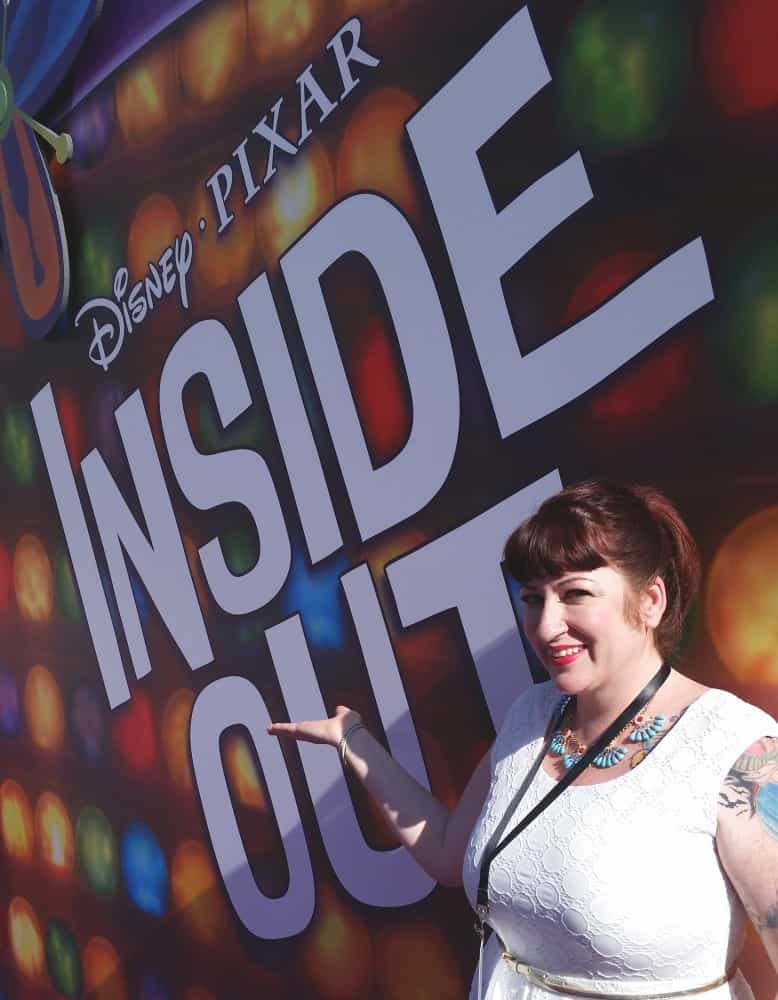 Just a week ago I was getting ready for an experience of a lifetime – a walk on the red carpet – along with the premiere party! – of Disney/Pixar's NEW animated film Inside Out! I was super excited – this was going to be FUN!
I wore a white eyelet dress with some colorful jewelry and white wedge t-strap sandals. This red carpet was not a formal affair, more sunny, summer, bright & cheery. I found my dress at Ross for a STEAL – only $12! The jewelry was Target and shoes I have had forever.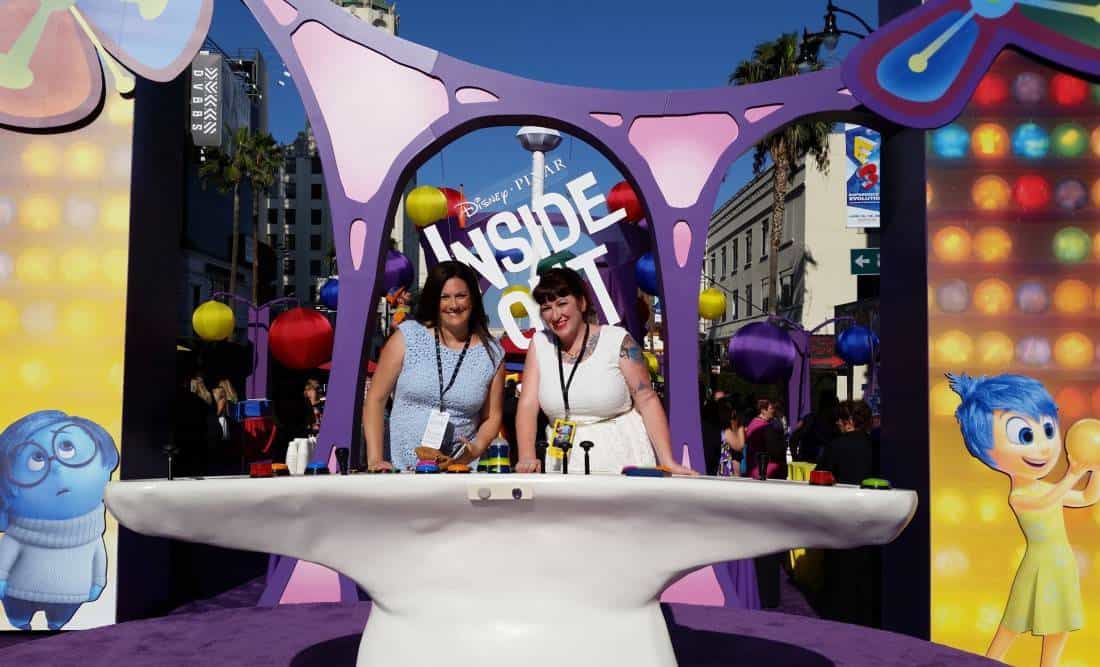 When we got to the red carpet, we discovered it wasn't red at all – but PURPLE! A fun color for a fun movie!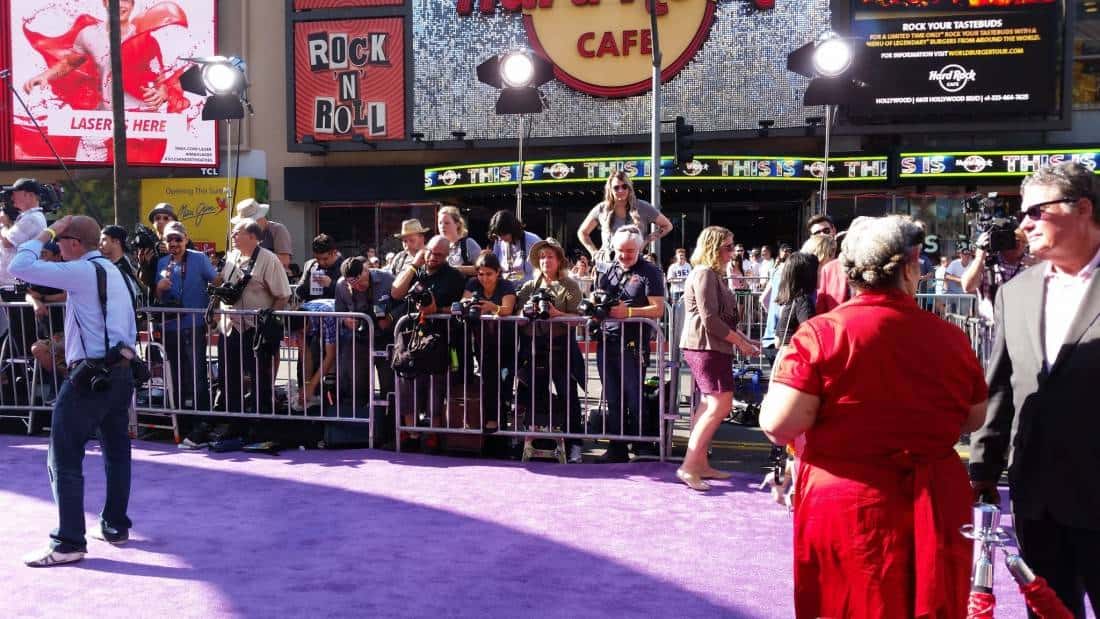 Here's a shot of the paparazzi section, all waiting to get their snaps of the celebrities attending. Speaking of celebrities! I spotted several well-known celebs at the party. It seemed like everywhere I turned there was a face I recognized. The included:
Amy Poehler
Mindy Kaling
Bill Hader
Tony Hawk
Tori Spelling
David Koechner
Rob Riggle
Johnny Knoxville
Flea
Constance Marie
David Alan Grier
Mario Lopez
Kyle MacLachlan (look for my interview with him soon!)
Kevin Nealon
There were tons more too. We spent the evening celeb stalking and trying to remember names. It did appear that everyone was having a ton of fun! There were also some fun games and food – including Broccoli Pizza (which you will understand when you see the movie this weekend).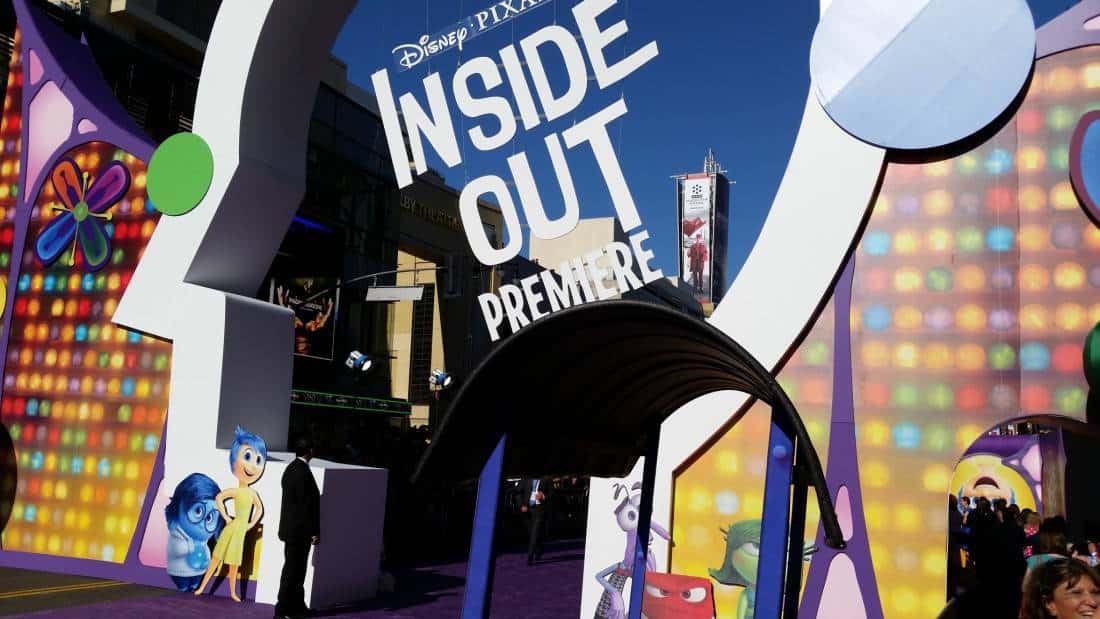 I love that I found my picture taken at the same time as this official image!
I didn't get any selfies with celebs except I couldn't resist grabbing a shot with Patton Oswalt! He's a super funny comedian (and very nice too!). I mean, I DO have his comedy as a Pandora channel. I actually was listening to it on the way to the airport to go to this event!
Left to right: Debra (A Frugal Friend), me, Alison (Short Cut Saver), Stacy (Fancy Shanty)
Debra and I at the "Control Center"
It was an experience I will never ever forget! Get excited to see Inside Out in theaters June 19th!